QuickBooks is fully enriched with many tools and the latest technologies. Sometimes due to some conditions or situations users might to covert data from Sage 50 to QuickBooks. You can use the QuickBooks conversion tool. Below are the details mentioned on how to use that tool and Convert Sage 50 to QuickBooks.
Before proceeding ahead you need to check the things which you required while converting the data. Let's have a look at it.
Save Time, Reduce Errors, and Improve Accuracy
Dancing Numbers helps small businesses, entrepreneurs, and CPAs to do smart transferring of data to and from QuickBooks Desktop. Utilize import, export, and delete services of Dancing Numbers software.
Steps to Convert Sage 50 to QuickBooks
Step 1: Checking the Requirements Needed for Conversion
| | |
| --- | --- |
| Operating System | Windows 10, 8.1 & 8 |
| Processor | Minimum – 500 MHz Intel Pentium II |
| RAM | Minimum 512 MB |
| Hard Drive | 2.5 GB free space ( this is recommended) |
| Microsoft .NET Framework | Minimum 2.0 Version |
| QuickBooks Desktop | Pro, Premier & Enterprise 2018 or higher |
| Sage 50 | Version 2013 and above |
Conversion of Data Converts the below Things:
Account Balances
Account, Employee, Item, Customer and Vendor Lists
Employee profile and contact info
Customer and Vendor transactions
Paychecks
Payroll General Ledger account balance info
Some things can't be converted such as work tickets, Closed or partially closed sales orders, purchase orders, and Estimates, etc. Also before conversion always remember that you can convert the version of Sage 50 and QuickBooks Desktop from the same region. This means, if you have Sage 50 of the US version, then you need to convert it to QuickBooks Desktop US Version.
Step 2: Preparing for the Conversion
Always save the file locally to avoid the conversion tool error.
If you have not installed QuickBooks Desktop already, then you must do it on the same computer on which Sage 50 is available
Remember to check if the Sage 50 and QuickBooks Desktop data are saved on your local hard drive. If it has not done yet, move the data to a local hard drive before starting. If failed to move the data conversion tool gives an error if you are hosting a file on a network or server.
Create the Sage 50 data backup before proceeding
Step 3: Setup Sage 50
To follow the below steps you need administrator user access.
Open Sage and then open the file which you want to convert
Select the Maintain option from the main menu
Select Users >>> Select Set up Security
Now select the tab Data Access /Crystal reports
Choose the option With the following login information
Now finally select the change and create the password for the transfer
After setting the password, select ok and quit Sage 50
Step 4: Download Conversion Tool
First of all, download the conversion tool
Locate the folder and open it in which the downloaded file is saved
Now, right-click on the QuickBooks conversion tool icon and select properties option
Select the checkbox for Run this program compatibility for option, after that select the operating system which you are using from the drop-down window.
Select Ok
Right-click on QuickBooks conversiontoolsetup.exe and click on Run as administrator
Step 5: Convert Your Data
Once you will see the conversion tool, click on the Browse option at the left side
Find the sage 50 company which you want to convert
In the pervasive 32-bit ODBC engine DSN Setup windows, from the Database name drop-down menu, select Sage 50 company file and then select OK.
Enter the Sage 50 password you have created in the above steps.
Click Next
Now, select the QuickBooks Desktop version to which you are moving your Sage data. In the available field mention the company file name.
Click on browse and select the folder where you want to save your converted data and after that select next. My Documents folder is the default folder if the user doesn't pick any folder.
Check the information that you've entered. Now, select option Convert file and it will start the conversion process. At this time QuickBooks and the QuickBooks Application Certificate windows launch requesting access to the company file.
Click on "yes prompt each time" to allow the application and click continue
Once the process is done you will get to know.
After finishing go to the next step.
Step 6: Review the Conversion
After finishing, select open in QuickBooks. Check your data and confirm if everything is there. Recheck the transfer log as per the below steps
Click on the windows icon and open the start menu
Search and open File Explorer
Go to C:\USERS\[Your Windows User Name]\My Documents\Intuit\QuickBooks
Check the failed transaction log file available in the folder. From here you can know which data has not been transferred.
While converting sage 50 to the QuickBooks process, for any help or assistance simply connect with the dancing numbers team. The team is available 24*7 to provide you with help with all the things related to importing, exporting, and deleting the data. The Dancing numbers team is having many years of experience which enhances problem-solving skills. You can also email at support@dancingnumbers.com or fill contact us form to get a call back from the dancing number executive.
Accounting Professionals, CPA, Enterprises, Owners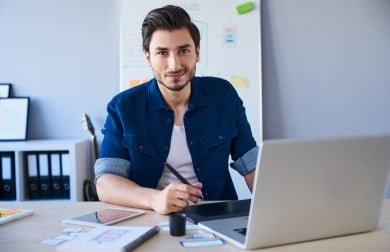 Looking for a professional expert to get the right assistance for your problems? Here, we have a team of professional and experienced team members to fix your technical, functional, data transfer, installation, update, upgrade, or data migrations errors. We are here at Dancing Numbers available to assist you with all your queries. To fix these queries you can get in touch with us via a toll-free number
+1-800-596-0806 or chat with experts.
---