Among the oldest rivals in the field of accounting software systems are Sage 50 and QuickBooks. From desktop-based offline software tools to cloud-based solutions, these two competitors have released various iterations of their accounting solutions. Sage 50 is a user-friendly desktop accounting software for growing small businesses. To operate in a large business accounting environment, the system is made to be scalable. It includes fundamental accounting functions including accounts payable and accounts receivable, paying bills, and managing cash flow.
Make your conversion
Discover if your conversion is possible and what it costs. Get your quote!
Detailed Overview of QuickBooks Enterprise Platinum
The best-selling and top-rated accounting and financial management software for small businesses is QuickBooks Enterprise Solution 2022. For a fraction of the price of more complex systems, QuickBooks Enterprise Solutions, which is geared toward small businesses, delivers all the capabilities of QuickBooks Premier as well as extra tools to help you develop. With the most advanced version of QuickBooks, you can import data from your bank, handle credit card payments, manage payroll, prepare for taxes, and centrally arrange all of your company's financial information.
QuickBooks Enterprise is a business management tool that assists business owners in managing their finances, staff, and cash flow effectively and efficiently. A business owner may check inventories, balance their accounts, and manage their profit with the aid of the software, lowering the possibility of error and streamlining their operations. In addition, QuickBooks Enterprise can be used as accounting software for inventory control, payroll, and accounting.
Furthermore, it is a dedicated accounting platform that meets the needs of numerous businesses, including distribution, development, retail, and production. The device's functionality controls information exchange, stock workflows, and placement monitoring.
Key Features of QuickBooks Enterprise Platinum
The accounting tool offers user-friendly features that assist you in simplifying the accounting process. Consequently, let's move on to the topic and take a closer look at QuickBooks Enterprise's features:
Important Points to Consider Before Converting Sage 50 to QuickBooks Enterprise
You must bear in mind a few crucial points before beginning the conversion procedure. For instance:
Steps for Converting Sage 50 to QuickBooks Enterprise Platinum
The free-to-use QuickBooks conversion tool makes it simple to convert files from Sage 50 to QB. See the points below:
Data and Files Not Converted to QuickBooks Enterprise
The following files and data cannot be converted:
We anticipate that the information stated above will be very beneficial in quickly and easily converting data from Sage 50 to QuickBooks Enterprise Platinum. If, however, you are stuck somewhere while data transferring process, don't hesitate to contact us.
Accounting Professionals, CPA, Enterprises, Owners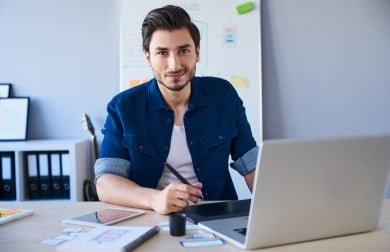 Looking for a professional expert to get the right assistance for your problems? Here, we have a team of professional and experienced team members to fix your technical, functional, data transfer, installation, update, upgrade, or data migrations errors. We are here at Dancing Numbers available to assist you with all your queries. To fix these queries you can get in touch with us via a toll-free number
+1-800-596-0806 or chat with experts.
---
Frequently Asked Questions (Faqs)
What Data Converted while Conversion of Sage 50 to QuickBooks Enterprise?
It's very crucial to understand upfront whether the conversion program transfers all files and data from Sage to QuickBooks. The following files are, in fact, converted:
• Balances for Accounts
• Customers
• Client interactions
• Personnel Items
• Balance information for the General Ledger Account for Payroll
• Vendor Exchanges
What Characteristics do Sage 50 have?
Sage 50 is marketed as a user-friendly desktop accounting application for developing small businesses, but it can scale to handle accounting for large corporations. Accounts payable and accounts receivable, bill payment, and cash flow management are all part of conventional accounting. Sage 50 can process data more quickly, too.