For account management, several organizations use the accounting software known as Epicor. Compared to Epicor, QuickBooks offers more advanced features. You must transfer all of the data into the new QuickBooks files if you now use the Epicor accounting software and want to migrate to QuickBooks. Because there may be a lot of data in the Epicor files, creating a new data file for QuickBooks can take a while. The best option for changing or converting Epicor files into QuickBooks files is to do so.
Make your conversion
Discover if your conversion is possible and what it costs. Get your quote!
Converting the current file to the new QuickBooks file is simple. The QuickBooks tool can be used to access all the data and information. For all QuickBooks versions, this conversion is feasible. For the Pro, Premium, Online, or Enterprise editions of QuickBooks, conversion services are available. The new file has all the important and useful information. Because you will receive a brand-new file free from any errors or damages, it also improves the performance and speed of the data files.
Following Types of Data will be Available in Your New QuickBooks File
1. Data of Lists
In Epicor, the data and information are kept as lists. The lists provide a lot of information about the customers, items, products, and employees. When you convert the file from Epicor, you will receive all of this complete data for your business in the new file of QuickBooks.
2. Transaction Information
The transaction data includes all the information regarding the company's financial transactions. You will receive the information that the business needs and cares about. The new QuickBooks file is converted with the sales, purchases, income, salary, and other transaction information.
All the above information will be converted to the new file. In case you want to convert your recent Epicor file into a QuickBooks file then you can get the online services for it. They make it simple for you to import all of your data into the new QuickBooks file. You transfer the file backup to an online website, where they will convert the Epicor file to a QuickBooks file as part of this online process. They offer a download link so you may get the QuickBooks file with complete data.
After reading this blog if you still face any issue related to Epicor to QuickBooks Data Conversion then you can directly connect with Dancing Numbers team via LIVE CHAT any time.
Accounting Professionals, CPA, Enterprises, Owners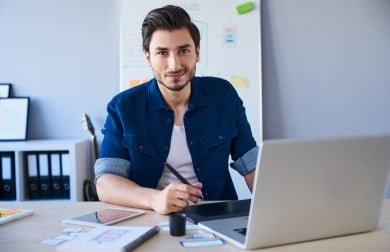 Looking for a professional expert to get the right assistance for your problems? Here, we have a team of professional and experienced team members to fix your technical, functional, data transfer, installation, update, upgrade, or data migrations errors. We are here at Dancing Numbers available to assist you with all your queries. To fix these queries you can get in touch with us via a toll-free number
+1-800-596-0806 or chat with experts.
---
Frequently Asked Questions (Faqs)
Does Epicor Sync with QuickBooks?
Between Epicor Propello and QuickBooks Online, data may be shared effortlessly and without errors. Customers, General ledgers, Suppliers, Terms, and Stores may all be synchronized with this integration, eliminating the need for duplicate data entry.
Does QuickBooks have a Conversion Tool?
Yes, QuickBooks has a conversion tool. You can use the QuickBooks Conversion Tool to move your data automatically.
Can You use QuickBooks as a Database?
You can share your company files with other computers on your network using QuickBooks Database Server Manager. It also helps in network monitoring for multiple users. In order for users to access your corporate files, QuickBooks Database Server Manager must be active when you set up a network.