As we all know, that QuickBooks is accounting software specifically for small and medium-sized businesses. It offers multiple features and is quite affordable. A question might come to your mind if QuickBooks is so good then why one would choose Quicken over it? Know how to convert data from QuickBooks Desktop to Quicken.
Make your conversion
Discover if your conversion is possible and what it costs. Get your quote!
Well, quicken does have its fair share of users, because the software is specifically meant for tracking personal finances like personal expenses and investments, retirement plans, etc. It also helps to track tenants, rental rates, lease terms for rental properties. So, owners of rental properties also prefer Quicken.
Now, if you have decided that Quicken is better for your business needs, then let us move ahead and look into the process of migrating or converting the data from QuickBooks desktop to Quicken.
Steps to Convert Data from QuickBooks Desktop to Quicken
To convert data from QuickBooks Desktop to Quicken you have to follow the steps that are mentioned below:
Step 1: Export Your Chart of Accounts (COA) and Vendors List
Select Utilities > Export > Lists to IIF Files from the File menu.
Mark the Vendor List and Chart of Accounts, then click OK.
The Export window will display:

Select the place where you wish to save the IIF file from the Save in the drop-down menu (often, this will be your Desktop).
Remove the asterisk (*) from the File name area and then type the file name.
Lastly, click on save and then on OK.
Sample Exported Chart of Accounts Data

Sample Exported Vendors List Data

Export to Excel
Select Vendor Center from the Vendors menu.
Then choose Export Vendor List from the drop-down menu for Excel.
After that you have to select Create a new worksheet: in a new workbook on the Export panel, then click Export.
Now you have to save the Excel sheet.
Below is the example of a Sample Vendor List exported using Excel.

Step 2: Export Your Information from Quicken into a .QIF Format
In your Quicken (.QIF) file, copy and paste the information from your QuickBooks Desktop.
Open the .IIF file by choosing Open with > Choose Program > Microsoft Office Excel from the context menu when you right-click it.
Always remember that checking, savings, credit cards, 401(k), and other brokerage accounts are not eligible for the QIF import. A .QFX import file had a replacement for this.
Select Export from the File menu to start.
Choose Address and .QIF File (for accounts) (for names).
Sample exported Account List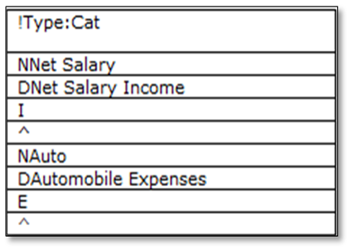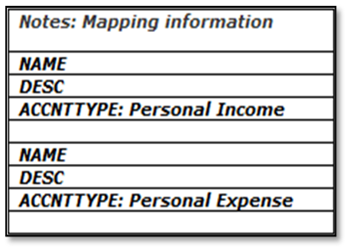 Step 3: You can Export and Import the Quicken Address Book if You use Quicken Home & Business. Format QIF
In your Quicken address file, copy and paste the data from your QuickBooks Desktop.
Then export your address as it is required to enter at least one order to export in Quicken.

Select Address Book from the Tools menu.
Then highlight a payee.
Select Export from the File menu
Choose Tab after selecting Addresses.
After entering the name of the file, then click on Next
Once all the fields you want to import are selected, repeat steps e and f as necessary, then click Done.
Sample of exported Information List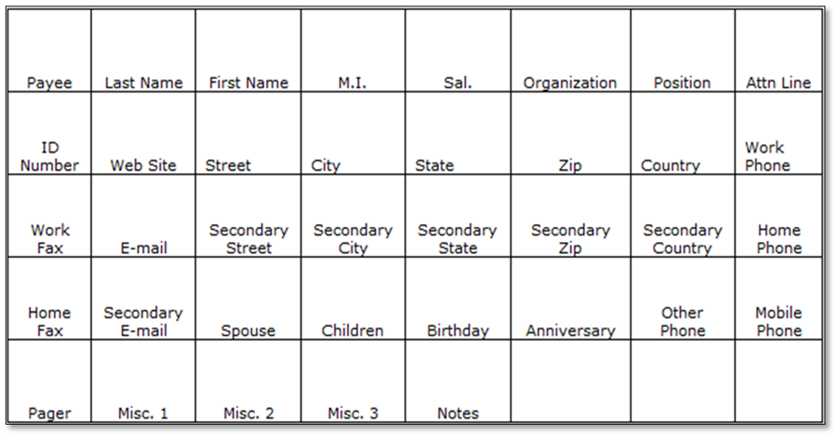 Import Your Addresses
You must map the field by matching Quicken Fields to QuickBooks Desktop Fields after exporting the list.
Import option can be selected from the File menu.
Select Tab after selecting the Addresses option.
In case the file name did not appear immediately, choose to Browse and then find your file and click on Next.
Now you have to select a Quicken Field, and then add
Once all the fields you want to import have been chosen, repeat step 4 and click Done.
Can Files from QuickBooks for PC Be Imported to Quicken on a Mac?
There are some important factors to consider that you should take into account if your business has decided to switch to use Mac computers to run your QuickBooks software. Although you can export your files to QuickBooks for Mac, there aren't the same options available. The Collection, Lead, or Inventory centres are not supported by QuickBooks for Mac. Additionally, the Mac version does not enable multiple currency recording for foreign sales and expenses or the scanning and depositing of checks. Additionally, you are unable to estimate revenues and expenses, track balance sheets by class, manage inventory using specific tracking methods, or generate customer reports by connecting directly to the QuickBooks database. In this blog, you will know about how files from QuickBooks for PC can be imported to Quicken on a Mac.
What are the Steps of Files from QuickBooks for PC be Imported to Quicken on a Mac?
On your Windows computer, open the QuickBooks file you wish to import to your Mac.
Choose Utilities from the File menu, then Copy Company File for QuickBooks Mac.
Then, send the file to your Mac by secure email, a network transfer, or an external storage device after choosing a name and location for it.
QuickBooks should now be open on your Mac. Click File and then Open or Restore Company to open the restore wizard.
To import QuickBooks for Windows onto your Mac, follow the instructions and choose your backup file.
How Dancing Numbers will Help You?
Dancing Numbers is SaaS-based software that can easily be integrated with your QuickBooks account. You can import, export, and delete lists or transactions from your company file. Using Dancing Numbers you can simplify and automate the process, saving time and increasing productivity. Just fill in a few fields and apply the relevant features to complete the task.
It saves your time and money that you can invest in your business. It has no human errors, works automatically, provides a user-friendly interface (easy to use and learn), and more. You can also have access to the comprehensive features set if you use it to Bulk import, export, and delete services.
This article is about the steps to convert from QuickBooks Desktop to Quicken. You can read the whole article as there are all steps mentioned properly so that you don't face any issues. In case you still face any issues then you can connect with Dancing Numbers experts as they are available round the clock.
Accounting Professionals, CPA, Enterprises, Owners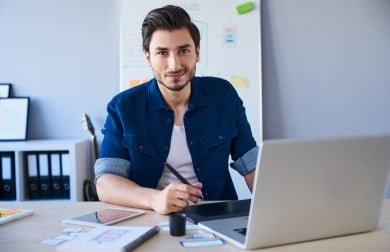 Looking for a professional expert to get the right assistance for your problems? Here, we have a team of professional and experienced team members to fix your technical, functional, data transfer, installation, update, upgrade, or data migrations errors. We are here at Dancing Numbers available to assist you with all your queries. To fix these queries you can get in touch with us via a toll-free number
+1-800-596-0806 or chat with experts.
---
Frequently Asked Questions (Faqs)
How can I Convert Quicken Data to QuickBooks Desktop?
You can do so by using the conversion data facility. For this, you need to go to the file > utilities> convert and select from Quicken. Quicken data file in .QDF format will need to be extracted from Quicken beforehand. The rest of the process will be guided by the conversion utility.
How can I Convert Data from QuickBooks Online to Quicken?
Unfortunately, currently, there is no way to convert the data from QuickBooks Online to Quicken. You can contact the support for further information.
Quicken and QuickBooks, similar Types of the name, is the Company Behind these Products are same?
Yes, you are right, Quicken and QuickBooks, both are Intuit products. Quicken is for personal finance and QuickBooks is for meeting the accounting needs of small and medium-sized business enterprises.
How can I Export Quicken Data in .CSV format?
First, you need to open the report in Quicken, then click on the Export option below the report title. Now click on export and choose to CSV file option.
Is QuickBooks Compatible with Quicken?
Although Quicken files cannot be opened directly in QuickBooks, Quicken files can be converted for usage in QuickBooks using the built-in tools of QuickBooks. Additionally, you can use a dedicated piece of software called Quicken Converter to convert Quicken files so that they are compatible with QuickBooks.
Is Quicken no Longer Available?
The product is discontinued for good when once it expires. Because of Quickens Data Access Guarantee, you can continue to manually add, change, and view data even after your subscription expires. However, using any internet services will be impossible.
Is Quicken Easier to use than QuickBooks?
Quicken is great as it is less expensive and is easier to use than QuickBooks. Quicken has more features for personal finance, like the ability to track investments, create debt reduction plans, and keep track of rental properties.