Whether on a small or large scale, running a business requires sufficient financial planning and management. Companies frequently use software tools and services to combine their various accounts and maintain error-free financial management. The most common of these tools in recent decades have been Quicken and QuickBooks.
Despite having similar features and sounds, these two tools were designed with quite different objectives in mind. For instance, Quicken can be helpful for small businesses without a separate account because it tends to the personal financial needs of its user. It does have add-ons, but they are only included in the top-tier subscription plan. On the other hand, QuickBooks is a full-fledged software tool that can handle the books and finances of a large organization. Numerous services are offered, and all of the user's financial tasks are automated. However, the majority of businesses might view it as an expensive option.
Save Time, Reduce Errors, and Improve Accuracy
Dancing Numbers helps small businesses, entrepreneurs, and CPAs to do smart transferring of data to and from QuickBooks Desktop. Utilize import, export, and delete services of Dancing Numbers software.
Business owners are often confused when discussing the differences between Quicken and QuickBooks. You will learn about Quicken and QuickBooks in this post, along with an overview of their main features. It will list down the five critical aspects on which you should compare Quicken vs QuickBooks to determine which is best for you. Furthermore, the blog will give you Quicken and QuickBooks alternatives as well as use cases. Learn more about these financial management tools in the following paragraphs to help you choose the best one for your business.
Introduction to Quicken
With the help of Quicken, you can manage your finances seamlessly, as this is a desktop business tool. This software is used to handle personal finances. You may track your investments, accounts, and transactions with it. It enables you to turn your computer into a powerful finance manager. Furthermore, Quicken receives up-to-date information from all of the banks and investments that involve your money.
Since it is on the market in 1983, Quicken has experienced a rapid increase in popularity. This tools importance lies in the fact that it gives you access to details about all of your finances on a single platform. It can easily meet the user's personal accounting demands, such as keeping track of and storing data about their financial transactions, by providing single entry accounting functionality with its processes.
Key Features of Quicken
Below are the features that make Quicken a viable option for your business:
Tax Planning: Users can calculate their upcoming taxes and refunds and plan according to them. Additionally, it provides trend graphs that are excellent for predicting your financial status in the future.
Cash-flow Tracking: You may calculate the monthly balance for your account and easily keep track of your cash flow. You must enter your income source and the various expenses, such as rent, bills, etc., and Quicken will handle the rest.
Online Banking: The Quicken application can be connected to your bank account for online banking. It requires an Internet connection and a few add-on tools, but once those are in place, getting real-time bank updates will be simple and smooth.
Investment and Budgeting: By using Quicken to study visual reports, you can analyze your budgeting and future expenses. Along with this classification, it will also make suggestions for cost-cutting measures and investment rates across various fields.
Introduction to QuickBooks
Well-known accounting software called QuickBooks was launched in 1998 to meet the complex accounting needs of large-sized businesses. It has a wide range of features and settings to fully automate all of your accounting tasks, including inventory tracking, managing invoices, and preparing taxes.
Moreover, QuickBooks is available as a cloud-based online solution called QuickBooks Online, which enables customers to access QuickBooks through the web browser even from mobile devices. QuickBooks Online is online accounting software that keeps track of all of the financial aspects of your business. QuickBooks software can be used in a variety of contexts, including accounting, payroll management, bank reconciliation, etc.
Key Features of QuickBooks
QuickBooks has the following features which help in your financial planning:
Advanced Insights: To understand your income and expenses, keep an eye on your profit and loss accounts. You can classify your expenses in order to simply keep track of them.
Manage Invoices: It gives you access to an Invoice Generator that keeps track of all the invoices you've sent, giving you a clear view of your debts and the amount of money you need to collect. Furthermore, using the built-in payment tool in QuickBooks allows you to make payments more quickly by Credit Card or Wire Transfer.
Tax Tacking: Using QuickBooks, you can quickly personalize all of your sales invoices and receipts. Additionally, you can get all the important tax deductions in advance so that you are well-prepared for tax periods.
Account Management: By connecting your bank accounts to QuickBooks, you may analyze your profit and loss in detail. Along with your account records, it also reviews your bank transactions. Additionally, it makes it simple to add new customers and communicate with them while on the go.
Pricing: Quicken vs. QuickBooks
Whenever you are deciding about Quicken vs QuickBooks or about any other tool the main factor is its pricing. With Quicken you can get an annual subscription that will contain 3 plans for both Windows and Mac that starts from $35.99 per year to $77.99 per year. It also offers a special Home and Business that you can use for Windows at the price of $103.99 per year. Quicken has some special features which include managing rental property and tracking business expenses.
If compared to the 3 plans of Quicken, then QuickBooks offers 5 subscription plan which can be used on monthly basis. These range from the Self Employed Plan for $15 per month to the Advanced Plan for $180 per month. On paper, QuickBooks could appear to be an expensive option, but the fee is justified by the accurate bookkeeping and asset and debt services it offers.
Note: Although Quicken does not provide a free trial, it does offer a 30-day money-back guarantee. A 10% discount will also be applied to all of Quicken's plans for the first year, with the exception of the Starter plan. On the other hand, QuickBooks gives users a 30-day free trial before purchasing any plan.
Features: Quicken vs. QuickBooks
Features of Quickens Home and Business plan offer the following features to its users that are mentioned below:
Real estate transactions for personal and rental purposes can be categorized.
With just one click, you can generate Cash Flow Reports and Profit and Loss Projections.
You will receive tools for creating tax reports and maximizing corporate tax deductions.
It enables you to receive email rental and business reports from Quicken.
Invoices can be created and personalized.
Irrespective of the plan, using QuickBooks will give you the following benefits:
It helps in tracking income, cash flows, and expenses from numerous accounts.
Sort transactions into tax-related categories automatically.
Reports like income statements, balance sheets, and other types of reports may all be viewed, exported, and even customized.
You can integrate QuickBooks and other QuickBooks.
Give an accountant access to your account while contacting customer service via phone or chat.
Accessibility: Quicken vs. QuickBooks
A desktop application Quicken. This implies that the only point of access to the Quicken application will be the system on which you will install it. As a result, using multiple devices to access your Quicken account is not possible. To prevent any sync errors, you also need a strong internet connection. If you want to manage both your personal and business finances in a very secure way, Quicken is a good solution.
QuickBooks is easily accessed from a variety of devices because it is an online platform. In comparison to Quicken, it also offers a simpler user interface. Therefore, QuickBooks will fit you better if you want to have instant access to your bank accounts without interruption.
Therefore, accessibility might play a big deciding factor in picking between Quicken and QuickBooks based on your particular business.
Scalability: Quicken vs QuickBooks
For small vendors, Quicken only provides one option and contains no extra features or add-ons. Because Quicken has limitations, you will need to use another service if you want to scale up.
On the other hand, QuickBooks offers online services that provide it the room to scale up according to requirements. This suggests that scaling your business using this application is simple and only requires that you pay for a higher-level subscription plan through QuickBooks. Additionally, it provides add-ons like inventory management and payroll to help you run your business better.
Quicken vs. QuickBooks: App Integration
Only a few integrations are supported by Quicken. The main integrations consist of:
Dropbox: Storage for important documents like leases and contracts.
PayPal: Process user payments made with credit cards online.
Zillow Zestimate: A tool to calculate the property's market value.
With its rich library of 650+ integrations, QuickBooks makes it simple for users to link their data from major business platforms. Applications from the marketing, file storage, CRM, e-commerce, payments, and other sectors are integrated. The following are some of the major integrations that QuickBooks users can use:
PayPal
Microsoft 365
Shopify
Google's G-suite
Square
MailChimp
Cases When Quicken is used?
The Quicken application works best in the following situations:
You want to manage your finances or the accounts for the family business.
To keep track of both your personal and business finances.
Manage details like leases and rent if you own a small business or rental property.
You need to keep track of renters, rental costs, and rental terms. You should use Quicken Home and Business if you own rental properties.
Keep track of your personal expenses, investments, and retirement accounts.
Cases When QuickBooks is used?
If you have to deal with any of the following situations, QuickBooks is a suitable option:
You work as a professional in the services industry, and you primarily depend on invoices to collect payments.
To keep the finances of your business and your personal accounts separate.
Your process requires setting up a one-time processing rate plan since it generates more than $7,000 per month.
For advanced financial reporting involving sales, inventory, and profitability reports, you need the right tools.
You need a reliable, complete merchant account that connects with QuickBooks Online without difficulty.
Alternative Tools for Quicken
Quicken was previously considered the best money management tool, but over time, its inability to scale and difficult-to-use interface have given rise to multiple alternatives.
These options serve a variety of functions; some provide free financial tracking while others are more effective at budgeting and tax prediction. In the current market, the Quicken alternative listed below is the most well-liked:
Mint.com
Personal Capital
PocketSmith
Alternative Tools for QuickBooks
Despite offering a complete set of accounting features, QuickBooks is expensive, especially for small business owners. As a result, people search for software tools with similar features but at lower prices. The features needed to manage a company's books, organize payments, send invoices, predict tax, etc. will be included in true QuickBooks alternatives. The best QuickBooks alternatives are the ones listed below:
The key features of Quicken and QuickBooks were introduced in this blog. It also presented the key aspects you can use to resolve the Quicken vs. QuickBooks dilemma for your business. It also included a list of Quicken and QuickBooks' alternatives and use cases so you could have a complete understanding of these two applications. The discussion between Quicken and QuickBooks depends on a number of the topics covered in this article. Now, if your business strategy involves significant growth and scaling and you have enough funds, QuickBooks is made for you.
However, those who do not have immediate plans to expand their small to medium-sized businesses should use Quicken. Quicken is an excellent tool for managing complicated business situations, but it is not very useful for managing payroll. If you have a limited budget and want to handle your personal and business accounts together, you can use this software.
Accounting Professionals, CPA, Enterprises, Owners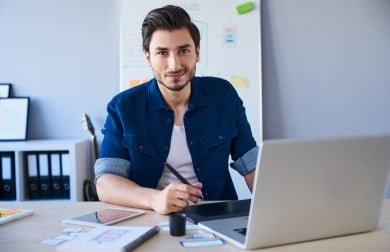 Looking for a professional expert to get the right assistance for your problems? Here, we have a team of professional and experienced team members to fix your technical, functional, data transfer, installation, update, upgrade, or data migrations errors. We are here at Dancing Numbers available to assist you with all your queries. To fix these queries you can get in touch with us via a toll-free number
+1-800-596-0806 or chat with experts.
---
Frequently Asked Questions (Faqs)
What are the Major Benefits of QuickBooks and Quickens?
Quicken and QuickBooks both are well-known software for financial management.
One of the major benefits of QuickBooks is tax estimation, bookkeeping, expenses, inventories, tracking income, mileage and project profitability, payrolls, and much more, all at cheap prices. For small businesses, QuickBooks can be a good option.
The financial management solution for individuals is QuickBooks. Quicken helps you in tracking expenses and income, financial planning, invoicing, simplifying taxes, invoicing, and tolls for tracking the investments and analyzing the portfolio.
How Often do QuickBooks Online Backup?
Every five to ten minutes, QuickBooks Online backs up your data. As a result, you don't have to worry about losing your data. In addition, your data is protected with at least 128-bit TLS encryption, ensuring that no one can access the flow of data being transferred between the user and QuickBooks.
What do Quicken's Home and Business Plans do?
The best Quicken plan is Quicken Home and Business.
You can keep track of your income, expenses, and taxes. You can create and email invoices, make online bill payments, create and follow savings goals, and get access to priority customer support.
In addition, the features provided by the investors are commendable. It enables you to keep track of your investments, analyze your portfolio, compare returns in relation to market value, and do a lot more.