Have you heard that there is a new release of QuickBooks Desktop software?
This release is going to be done this September and the expected release date is September 28, 2021. In this release, you get an updated version of QuickBooks Desktop 2022. This update is all about the following things:
Subscriptions
Availability
Support charges
ProAdvisor Pricing.
Save Time, Reduce Errors, and Improve Accuracy
Dancing Numbers helps small businesses, entrepreneurs, and CPAs to do smart transferring of data to and from QuickBooks Desktop. Utilize import, export, and delete services of Dancing Numbers software.
The changes that you get in this new release of 2022 is listed below:
QuickBooks Desktop Mac Plus subscription is now available.
QuickBooks Desktop is now moved to the subscription model in this new release of 2022.
Support for ProAdvisors is improved.
The one-time purchase of QuickBooks Desktop 2021 products is extended until December 10, 2021 for the Accountants.
The QuickBooks ProAdvisors are now able to access the new QuickBooks Accountant Desktop Plus, Desktop Mac Plus, and Desktop Enterprise Accountant subscriptions.
To business, the QuickBooks Desktop Enterprises and Plus are going to release on October 12, 2021.
The user interface remains the same for the customers.
About Pro Plus and Premier Plus Subscriptions
In this new release, the one-time license purchase products QuickBooks Desktop Pro and Premier is now available as the Pro Plus and Premier Plus subscriptions.
After this change, you get the more valuable features for you and your clients to give an impact on this transition. This is a great deal for clients to be on the latest release to make their collaboration smoother with you.
The additional features or benefits that are lined up in this new release of QuickBooks Desktop 2022 are:
The QuickBooks computing power is now more reliable and faster up to 38%.
The features are for money management and time-saving.
When you access this new release then you get security patches, up-to-date features, and 3rd party operating system support.
The productivity got increased when using the QuickBooks Desktop Mobile application.
Note: The clients who are using the 32-bit system have to switch to the 64-bit system to use the upcoming QuickBooks 2022 version.
Subscription to Mac Plus is now Available
QuickBooks Desktop Mac Plus, a yearly subscription-based license for small companies, will be available in 2022. We will now sell Mac product subscriptions rather than one-time purchase licenses. Accounting professionals will be able to purchase QuickBooks Desktop Mac Plus as part of the ProAdvisor Enterprise Software Bundle.
The 2022 subscription edition will provide you and your clients with extra features such as:
You get access to premium subscription features. Like expense, transactions can be easily created and categorized automatically.
With this latest release, you get the benefit of security patches, support for the 3rd party operating system changes, and up-to-date features.
Unlimited customer assistance and data recovery are included at no extra cost (a $299.99 yearly value).
QuickBooks Desktop Distribution
Our shift to a subscription-forward portfolio will take place with the release of our 2022 product on October 12, 2021.
To prevent interruption to you and your clients, we will grant a limited-time exemption for the purchase of our Desktop Pro, Premier, and Mac 2021 one-time purchase licenses. These are only supported until May 2024. Until December 10, 2021, these items will be offered through QuickBooks Solutions Providers (QSPs).
While QuickBooks Pro, Premier, and Mac 2022 will not be available to buy, QuickBooks Pro, Premier, and Mac 2021 one-time license products will be available to buy until December 10, 2021, but only through QuickBooks Solution Providers (QSPs).
Pricing for QuickBooks Desktop ProAdvisor
The price is effective from September 28, 2021, is as follows:
For QuickBooks Desktop 2022 Version
| | | |
| --- | --- | --- |
| QuickBooks Desktop | ProAdvisor Premium Bundle | ProAdvisor Enterprise Bundle |
| ProAdvisor Software Bundle Pricing | $499 | $849 |
For QuickBooks Desktop Older Versions
| | |
| --- | --- |
| QuickBooks Desktop | One-time purchase (supported through May 2025) |
| Accountant Edition 2022 Pricing | $799.99 for 1 user |
Customer Support for ProAdvisors
There are few actions taken towards improving the accountant support for the user's clients. To improve experience there are few changes that you are going to see in the new release. These changes are listed here:
Increasing the expertise of agents- the robust training plan of 6 months is provided to the agents. This training improves their knowledge and expertise as the main focus is done on payments and payroll.
Increases speed, router technology, and call recognition to which you are connected with a professional experienced agents.
Returning to U.S.-based Accountant support and also plan to provide the support in the U.S. on a priority basis within 9-12 months.
In conclusion, the QuickBooks Desktop 2022 new release is going to be available around September 28, 2021. The main change that you get is the transition to a subscription model for desktop users. The one-time license purchase is available till December 10, 2021. The users can use their older versions until a limited period only.
See more: How to Cancel QuickBooks Desktop Subscription
For any further queries and doubts, connect with the Dancing Numbers team. The team members are available to assist you all around the clock. They help you to resolve all the queries by answering you properly.
Accounting Professionals, CPA, Enterprises, Owners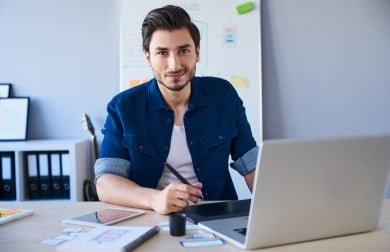 Looking for a professional expert to get the right assistance for your problems? Here, we have a team of professional and experienced team members to fix your technical, functional, data transfer, installation, update, upgrade, or data migrations errors. We are here at Dancing Numbers available to assist you with all your queries. To fix these queries you can get in touch with us via a toll-free number
+1-800-596-0806 or chat with experts.
---
Video Tutorial: QuickBooks Desktop 2022 moves to Subscription only Mode
---
Frequently Asked Questions (Faqs)
What are the Benefits or Features of the New Release of QuickBooks Windows Desktop 2022?
This year's Desktop subscriptions offer a slew of new features designed to assist you and your clients perform accounting chores more quickly and efficiently than ever before. New features for our 2022 range include:
• With a faster, more dependable (64-bit) QuickBooks, you can complete accounting chores up to 38% faster.
• QuickBooks makes it easier to schedule and pay expenses. Use the finance source you choose, in the digital or physical form your vendors prefer.
• Save time by having QuickBooks automate bill inputs from the QuickBooks Desktop Mobile App or an email address. Just import and evaluate.
• Attach documents to transactions more quickly by uploading them straight from the QuickBooks Desktop mobile app.
• Maintain professional and regular interactions with your vendors by emailing them personalized bill payment stubs.
• Send emails faster by selecting the appropriate recipients from a list of client or vendor contacts.
• Integrating your e-commerce platforms with QuickBooks helps to manage company online sales and inventory in one location.
Please note that clients on older 32-bit computers will not be able to use the 2022 version, which requires a 64-bit compatible Windows operating system.
Would QuickBooks continue to offer a Migration Policy for Clients who just acquired a Product and wish to trade it in for the Newest Edition of QuickBooks Desktop 2022, or will they have to Repurchase the Product?
As there is no 2022 edition of a comparable license, there is no requirement for a migration policy because one-time purchase licenses are no longer available. Customers who want to return their goods and switch to a 2022 subscription may still do so with a 60-day money-back guarantee. We recommend a Pro Plus, Premier Plus, or Enterprise subscription for continuous access to the newest QuickBooks Desktop editions. These products have a similar appearance and feel to what you're used to, but they come with additional advantages and security for your business, as well as access to our most recent versions when they're available.
Why should I think about using QuickBooks Online when I have QuickBooks Desktop 2022?
Performance centers with industry bench marking, month-end evaluation, payroll insights, advice training, and more have all just been introduced for QuickBooks Online Accountant. We improved Your Books to provide you free access to QuickBooks Online Advanced and QuickBooks Online Payroll Elite with QuickBooks Time, so you can better manage your firm's finances.
We've also heard how critical it is for you to have reliable assistance when you need it. To assist you to obtain quick and trustworthy answers, we're aggressively growing the number of professionals on our accountant support team, enhancing our caller identification, and extending expert expertise across payments and payroll. These changes will allow us to strengthen our assistance for you even more.
With this new Version of QuickBooks Desktop 2022, why are you raising prices? I don't see how that's justified. What motivates you to make these changes now?
Each year, we work hard to ensure that you have access to the most secure, dependable product available, as well as the finest tools and knowledge to assist you in running your business. As a result, during the last few years, significant enhancements have been made to all QuickBooks Desktop solutions. And, because we understand how essential it is for you to be able to help your clients, we are continuously working to improve your support experience. This will also allow us to focus our investment on subscription solutions, which will provide our customers with even more value, productivity, and flexibility.