Now QuickBooks Desktop 2022 also supports 64-bit computing. This is the main new feature that got covered in the latest release 3 (R3) for QuickBooks Desktop 2022.
QuickBooks 2022, gives you the full capacity of a 64-bit Advanced Processing Power that increases your overall constancy and production.
Save Time, Reduce Errors, and Improve Accuracy
Dancing Numbers helps small businesses, entrepreneurs, and CPAs to do smart transferring of data to and from QuickBooks Desktop. Utilize import, export, and delete services of Dancing Numbers software.
How QuickBooks Improves Performance with a 64-bit Processor?
By utilizing the full capability of 64-bit processors found in the majority of modern computers. The QuickBooks desktop improve performance by implementing the following things:
The integration of framework is done with third-party that is preferred by many developers
While opening company files or running reports saves your time to invest it in other tasks
Complies with the requirements of contemporary operating systems.
About QuickBooks Desktop 2022's Lab-tested Performance
The latest QuickBooks Desktop 2022 is up to 38% faster than the previous versions of QuickBooks with a 64-bit processor.
When you run the report of Profit and loss detail accrual, you will find out that there is an increase in the average speed of QuickBooks Desktop (32-bit) versions with a 1GB average file size.
Larger firm files clearly show the difference. However, with files under 1GB, you may not see much change.
For Installing 64-bit QuickBooks 2022 Version
QuickBooks Desktop is supported by the majority of Windows 64-bit operating systems. It supports Windows 10 which includes home, professional, as well as Windows Server 2003, 2012, and 2016. Also, check with other system requirements.
Please keep in mind that QuickBooks 2022 editions are incompatible with 32-bit operating systems. If you try it, the installer will begin but will not complete the process. You have to process the download and installation properly in a 64-bit processor only.
What Features are Expected in QuickBooks Desktop 2022?
1. Subscription
The same license will be valid for subscription customers.
2. Third-party Integrations are still Increasing
Third-party integrations and services operate without a hitch
QuickBooks-related services will be unaffected.
3. Multi-user
Stability and performance are also improved.
There have been no changes in the number of concurrent users.
Which Features are no more Available in the QuickBooks Desktop 2022 Version?
The latest version of QuickBooks 2022 doesn't have these features:
The projector of cash flow
Scanner supervisor
Supervisor of loans.
You can also try the following alternatives:
Enter loan transactions manually, such as principal repayment and interest expense.
Attach Documents has taken the position of Scan Manager. These attached documents can be scanned with the help of software using for scanning. After scanning, the document is imported into QuickBooks.
Other cash flow projection options can be found in the QuickBooks Desktop app store.
Can You Restore Your Copy of the Accountant or a Previous Backup File?
There is no difference in procedure or impact on your Accountant's Copy, and file updates continue as before.
You are capable of restoring a backup created using an earlier version of QuickBooks Desktop (32-bit).
While restoring the accountant's copy or a company backup file; if there is any issue then uninstall and reinstall the QuickBooks Desktop.
In the above article, you get to know how 64-bit processing power in QuickBooks Desktop 2022 is used to perform. For any further queries, connect with the Dancing Numbers expert team to get the solution. The members of the team are here to assist you whenever required.
Accounting Professionals, CPA, Enterprises, Owners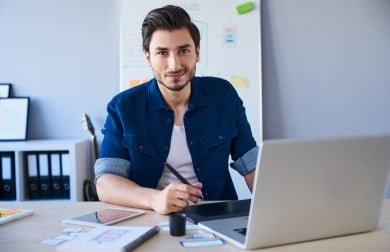 Looking for a professional expert to get the right assistance for your problems? Here, we have a team of professional and experienced team members to fix your technical, functional, data transfer, installation, update, upgrade, or data migrations errors. We are here at Dancing Numbers available to assist you with all your queries. To fix these queries you can get in touch with us via a toll-free number
+1-800-596-0806 or chat with experts.
---