QuickBooks Desktop Premier Plus 2022 is the most recent release (R3). This new QuickBooks subscription model comes with several additional features and perks. It supports 64-bit processing, which keeps third-party integrations alive. This version combines Premier's core features with Premier Plus into a single package. It's simple to keep track of everything in one location and expand your business smoothly. This new version is 38 percent quicker than the previous one.
Save Time, Reduce Errors, and Improve Accuracy
Dancing Numbers helps small businesses, entrepreneurs, and CPAs to do smart transferring of data to and from QuickBooks Desktop. Utilize import, export, and delete services of Dancing Numbers software.
In this article, you will learn all you need to know about the QuickBooks Premier Plus 2022 version and edition prior to you begin using it. This should persuade you to upgrade from your previous version to the subscription-based model.
Select the Product Subscriptions According to your Requirements
Premier Plus 2022- $549.99/yr Annual Subscription
Premier Plus 2022+payroll- $949.99/yr Annual Subscription

Common Features that you Get in with or without Payroll Subscriptions are:
Some common features are included Premier and Premier Plus subscriptions whether you buy them with or without payroll. The detailed information of features is explained below:-
Automatic Backup of Data and Recovery-

Data backups are the best things that can be done at the very first point. So in the QuickBooks Desktop Premier Plus 2022 the data backups are done automatically. This lowers the risks of computer failure, data corruption, and power failure. The team is here to help you for restoring the backup that is done automatically. With the help of daily backups, you can easily revert the previous file and it can be done for the past 45 days.

Upgrades are Unlimited-

You get all the upgrades directly that are provided by Intuit into your QuickBooks Desktop software. The updates are available with the new tools to do daily tasks automatically. Also, get the security patches and new features. By accessing upgrades, you always have the updated QuickBooks with you.

Desktop Mobile Application to Increase Productivity-

you have to stay organized by doing the bill entries automatically using the QuickBooks mobile application. For this, you have to first import it and then review it. The customized receipt expenses are created automatically by taking the snapshot then importing and reviewing it. You have to attach the documents to the transactions by uploading them using the mobile application of QuickBooks Desktop. After that, you are no longer required to keep the physical documents with you.

Premium Features of Money Management and Time-Saving-

For maintaining the communication professionally send the customized bill payment stubs to the vendors. You can schedule and pay the bills faster within the QuickBooks account through a debit card, credit card, or bank transfer. It is done when you allow the vendors to receive the payment using physical checks or bank transfers. Integrate the QuickBooks with the e-commerce tools that are industry-leading. Chose the email recipients using the list of vendors or customers.

QuickBooks Customer Assistance-

In QuickBooks Desktop Premier Plus 2022, press the F1 key for the Smart Help. You can also buy the Annual Care plan to save money. Unlimited support with access to QuickBooks experts.
Moreover, Features Include:
There are furthermore features that you get into your QuickBooks Desktop Premier Plus 2022 subscription model. These features are as follows:
Users can have Industry-Specific Reports-

The users can easily manage their tasks that are related to their industry. Using the job phase you can bill your clients steadily. The profit can be tracked using the client, project, or product easily. You can run the reports industry-specifically that also includes a summary of sales, donor contributions, and many more.

To Create Sales Orders-

The Premier Plus model helps users to manage their sales orders easily. You can now create your sales orders from scratch or the estimate. This helps in tracking the items that you have promised to your customers.

Products and Inventory Cost Tracking-

For your ongoing business flow, you have to make sure that you won't go out of stock. To keep the track of what's on order do create purchase orders. You can easily track the cost of goods, products, and also receive notifications whenever the inventory goes low. The entry of inventory can be adjusted to the accounts that are for shrinkage, theft, or loss.

You can Control and Create the Level of Price-

The price that you create or control of the product and service can be done according to the customer type. You can charge your customers differently by creating the price levels for the same item. The sales price is changed by the price levels up or down when you do the invoice.

The Reports of Inventory can be Customized-

In the QuickBooks Premier Plus, you can use the custom fields to customize the reports of your inventory. To add the items of inventory with the custom fields is now easy to be done. You can also track it with additional details.

Easy to Collaborate with up-to 5 Users-

The QuickBooks Premier Plus 2022 subscription model allows you to collaborate with up-to 5 users that are concurrent. This saves a lot of time when you do the work together. The data can be protected by setting the user access levels. You can work with more than one user at the same time. For the accountant, you have to create a copy of the QuickBooks Company file.
Enhanced Features that users get in the QuickBooks Premier Plus 2022 with Payroll Subscription
The enhanced payroll features are listed here:
Inside the QuickBooks Premier Plus 2022 the payroll is easy and fast to be done.
The collaboration with the users 1 to 5 that are concurrent that each sold specifically.
Automation feature in calculating payroll taxes within the QuickBooks Premier Plus with Payroll software.
Users get the best assistance via live chat and phone.
You can use both printed checks and direct deposits in QuickBooks that includes payroll.
List of add-ons to be done in the subscriptions of with or without payroll are:
Premier Plus 2022-

Payroll can be added and for online sales, you can add integration of E-commerce.

Premier Plus 2022 with Payroll-

To make online sales easy you can add New E-commerce integration.
New Features added in QuickBooks Desktop Premier Plus 2022
There are various newly added features in the QuickBooks Desktop Premier Plus 2022 release. Firstly, it becomes a subscription-based model and with that, it becomes more compatible with 64-bit power processing. Further, all the features are explained below that are newly added in this newly released version.
1. Enhanced 64-bit Computing Power
64-bit processing is used in many systems because they improve performance and stability. It is up to 38 percent quicker because of the 64-bit power processing. Third-party integrations are simple to handle.
2. Attach Documents to Transactions
You should attach documents to transactions faster by uploading them straight from the QuickBooks Desktop mobile app. There is no need to formally maintain the papers. At the same time, match numerous documents.
3. Customize Bill Payment Stubs
You can customize and maintain the bill payment stubs easily. To maintain consistency, emails are used to communicate with vendors. Formatting, logo, balance-paid-to-date, and other invoicing information are all simple to complete. Everything is done easily in a way better with the QuickBooks Desktop Premier Plus 2022. You can save time by sending email bill payment stubs to one or more suppliers at the same time.
4. Automatic Mobile Bill Entry
To save time, use the mobile application to upload the bills. After that, you can import the snapshot into the application, examine it, and then you are finished. To keep audit trails tidy, attach the files to the bill transactions. If the vendors send invoices straight to QuickBooks, the bills are saved as drafts for you to evaluate.
5. Pay Vendor Bills Online
In QuickBooks, you have to pay your vendors' bills. Scheduling and paying your payments will save you time. QuickBooks automatically recognized the bill as paid and notified you when the funds were transferred. Start paying by bank or card transfer and then send money by bank transfer or physical check to gain financial flexibility.
QuickBooks Desktop Premier Plus 2022 Technical Specifications
For using the QuickBooks Premier Plus model you have to fulfill some of the requirements. The system requirements that you have to check are listed here. Go through it and make sure that you follow it to avoid any glitches.
Operating Systems-

Windows 8.1, Windows 10

Servers

Windows Servers

Windows Server 2012 Standard and Essentials
Windows Server 2012 R2 Standard and Essentials
Windows Server 2016 Standard and Essentials
Windows Server 2019 Standard and Essentials

Linux Servers

Red Hat Enterprise 8 (RHEL 8)
Fedora 31, 32
OpenSuse Leap 15.1, 15.2

Processor-

Minimum 2.4 GHz required

Browser-

Internet Explorer 11 (32-bit) with internet access

RAM-

8 GB for 64-bit and recommended is 16 GB

Disk Space-

Required is 2.5 GB disk space and additional for data files
Registration of product is required
The subscription of QuickBooks Desktop Premier Plus must be active to use it on the mobile application. The device you are using must be camera-enabled using Android 5.0, iOS 12, or later.
Internet access is required for Plus, Payroll, and Online features

Screen Resolution-

1280*1024 screen resolution is required or higher with up to 2 extended monitors. Default DPI settings are optimized for a given computer.

Optical Drive-

4X DVD-ROM drive if you are doing CD installations

Software Integrations

You can transfer data from MS Excel 2013 to 2019, QuickBooks Mac 2016 to 2022, Office 365 (32-bit and 64-bit), or Quicken 2016 to 2021
Microsoft Excel and Word integration requires MS Office 2013 to 2019 or Office 365
Invoices, Email Estimates, and other forms with the Microsoft Outlook 2013 to 2019, Gmail, Outlook.com, Office 365, and many other SMTP-supporting email clients. In addition, integration with the QuickBooks POS 19.0.
Industry-Specific Things you can do According to Your Business using QuickBooks Premier Plus 2022
1. General Business
The inventory items can be managed easily that locate the items filling and complete the tasks that are related to it. Bill your clients properly by using the Job phase.
2. General Contractor
You can organize the job costs by the vendor and check to whom you have to pay. The job estimates can be created easily. You have to track the change orders if there are any changes in the jobs. For job profitability, you can customize the job cost reports.
3. Manufacturing and Wholesale
The inventory tracking are faster and you can set the levels of inventory. The report also shows the items that require reordering. The profitability is easily tracked by the product as well. Prioritize the orders accordingly to fulfill them.
4. Nonprofit
Check the biggest contributors and also track their donations. Create Form 990 for expenses presentation to the IRS, major donors, and board. Track the contribution done by each donor in total as required.
5. Professional Services
Easily track the unbilled time and expenses that are done by project, service, client, or employee in one screen. Send invoices in a few clicks. Get paid and pay correctly by setting the right amount with different rates of billing. The profitability is easily analyzed via client and project.
6. Retail
Track the inventory and set the reorder points to be on top of inventory and costs always. Create the profit and loss report to compare. The sales tracking is done with the help of the Sales Summary Form.
The QuickBooks Premier Plus model is available with or without payroll subscriptions. All the things like advanced features, pricing, and system requirements are mentioned in the above article. In conclusion, you can easily get the subscription and start using QuickBooks subscription-based model products easily. If you have any issues, queries, or any other kind of glitches then you can connect with the helpdesk team. The team is available all the time so you can connect anytime and get assistance.
Accounting Professionals, CPA, Enterprises, Owners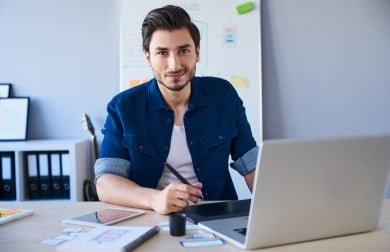 Looking for a professional expert to get the right assistance for your problems? Here, we have a team of professional and experienced team members to fix your technical, functional, data transfer, installation, update, upgrade, or data migrations errors. We are here at Dancing Numbers available to assist you with all your queries. To fix these queries you can get in touch with us via a toll-free number
+1-800-596-0806 or chat with experts.
---
Frequently Asked Questions (Faqs)
Is it Possible to find the Non-subscription Version of the QuickBooks Desktop?
The non-subscription QuickBooks product like QuickBooks Desktop 2021 is available till 10 December 2021 for the accountants. This is the last date till then the users can do a one-time purchase for the QuickBooks Desktop version and edition.
What Payroll options can be used in QuickBooks Desktop Premier Plus with Payroll?
If you are using the QuickBooks Product without payroll then you can do a Payroll add-on. If you are using the product with payroll then you can add e-commerce for online sales. This is done within the software. There is no new user interface or no new software is required. The Payroll helps you to pay directly from QuickBooks to your employees. It makes your tax filing and payments easier and on time. Furthermore, you can prepare, file, and send 1099s and W-2s forms.
Can I transfer my QuickBooks Premier Version to QuickBooks Premier Plus?
Yes, you can transfer it easily and it can be done in a few minutes. By transferring to the upper edition the data is also transferred easily.
Can I use my Data if the QuickBooks Premier Plus Subscription got Canceled?
No, you won't be able to access your data. So make sure that you import all your data to your local machine before the subscription got canceled or ends.
What if I am having Issues or Queries related to the QuickBooks Premier Plus 2022 Subscription Model?
In this case, you can ask your query to the Dancing Numbers professional experts. The team members know how to resolve the issues and what solutions fit the glitches you are facing.