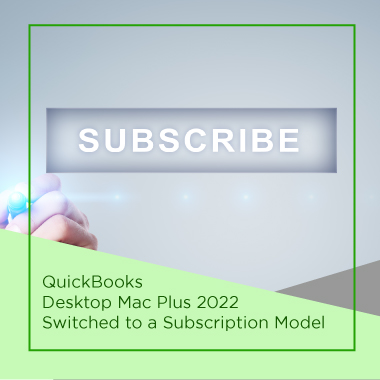 QuickBooks Desktop Mac Plus 2022 is the new subscription-based model. This new version and model help you to automate your everyday financial accounting work. With automation, it saves time so that you can invest it into your other business things. The productivity becomes higher by using this QuickBooks model. This allows you to track and manage your finances to make it terrific.
Get all the information on QuickBooks Desktop Mac Plus 2022 in the below article. Such as features, pricing, system requirements, what it does for your business, etc.
Save Time, Reduce Errors, and Improve Accuracy
Dancing Numbers helps small businesses, entrepreneurs, and CPAs to do smart transferring of data to and from QuickBooks Desktop. Utilize import, export, and delete services of Dancing Numbers software.
QuickBooks Mac Plus 2022 Release Notes
The QuickBooks Desktop Mac Plus 2022 is the latest Release 2 (R2) that is launched in October 2021. Here you get to know about the improvements, changes, and fixes that are done into the QuickBooks Mac Plus 2022. These things are explained below:
1. Email
The Email Forms window has been updated to remember whether email addresses are enabled or deactivated.
When you insert incorrect email addresses into Email Forms, the error handling has been updated.
Email addresses may now be removed from the Email Forms' numerous email contacts pop-over.
When selecting or opening an invoice from the Email Forms window, a crash might occur occasionally.
In the Email Forms window, the tabbing behavior of going through email contacts has been corrected.
When selecting an email in the Email Forms window, a crash might occur sometimes.
2. Receipts Manager
Fix the crashes that happen when you click on the matched item in Receipt Management.
In Receipt Management, the color of the button that is not matched is corrected.
3. Reports
Fixes a problem that happens when the balance sheet by class report draws incorrectly when the target Windows are enabled in it.
You can easily enable the collapse rows as the default behavior in the reporting.
4. Layout Designer
The status stamp button tile is updated in the settings of Layout Designer that help you to Print the Status Stamp.
5. Preferences
This added a Show in Finder button to the QuickBooks then go to the Preferences further click on Attachment Panel.
6. Open File
7. My Time
The problem is fixed; when the tabbed windows are enabled and the Balance Sheet by Class report draws incorrectly.
8. UI
9. Toolbar
The icon of Intuit Account Toolbar is updated.
10. Help
For vendor and customer Payment methods, the help content is updated.
11. Misc
In the What's New window you get the feature videos update.
Price of the QuickBooks Desktop Mac Plus 2022 Product
QuickBooks Mac Plus 2022 is a $349.99 Annual Subscription. The price varies according to the number of users: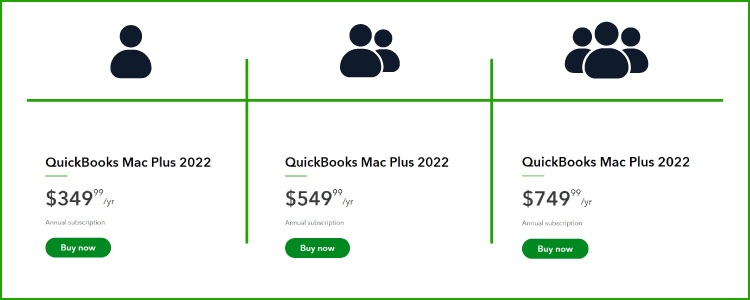 The New Mac Plus Subscription Benefits
The customer support you get is unlimited.
Access to the newly launched release is easy. It includes security patches and new features.
Subscription of premium features.
Data recovery assistance is also available.
For QuickBooks Desktop for Mac Platform Customers and Accountants Love
Set up of QuickBooks Mac Plus 2022 is easy and simple.
Get business finances organized in one place.
Full suite QuickBooks Add-on services.
Track performance of the business for good decisions.
The invoices, statements, estimates, purchase orders, and sales receipts are customizable.
Get expenses organized to do tax deductions at the maximum level.
Features included in QuickBooks Mac 2022 Subscription
Premium Subscription features.
The upgrade is easy.
Simple to set up and use.
Data recovery and customer assistance are unlimited.
Business finances are organized in a single place.
For great decisions, track the performance of your business.
This version maximum tax deduction with all the expenses that are organized into your account.
Easy access to the most recent version of QuickBooks with all new features and security patches.
You get a full suite of QuickBooks Mac Add-on services such as Point of Sale, Payroll, and Payments.
Sales receipts, statements, invoices, purchase orders, and estimates are customizable.
What are the New Features Added in QuickBooks Desktop Mac Plus 2022?
In QuickBooks Desktop Mac Plus 2022 subscription-based model, you get many new and improved features. These features help you to make your work easier with QuickBooks so that you can focus more on your business goals. Here is a list of features with details that help you to understand all the features so that you can use them easily to do your work conveniently.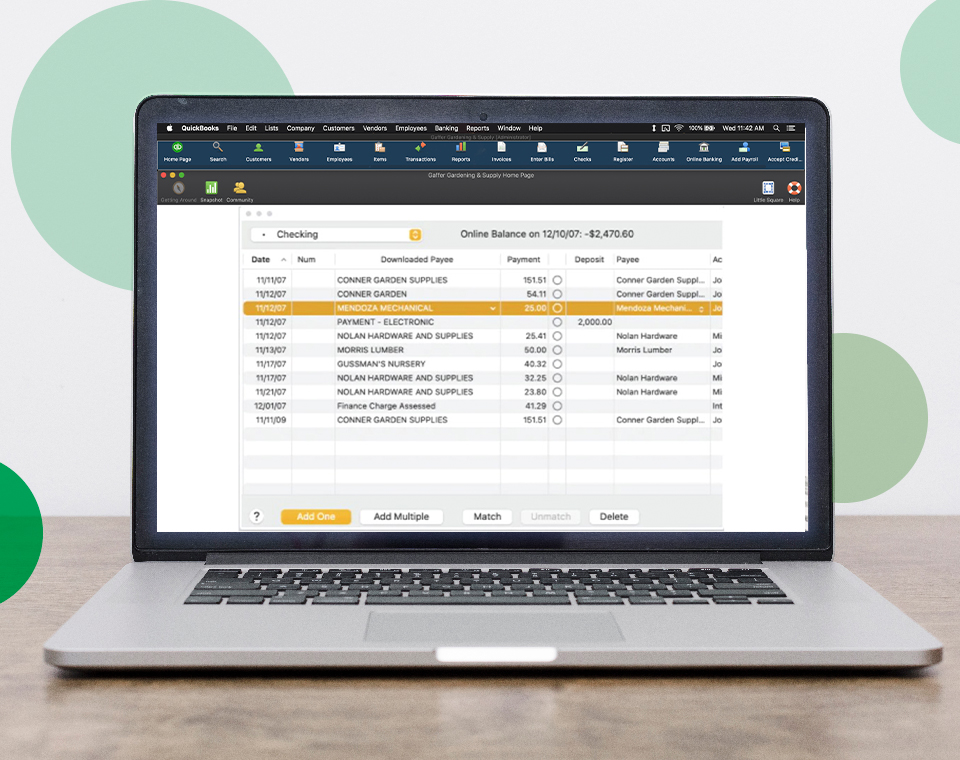 1. Improved Bank Feeds
You can refresh bank account status in just a little click are you can say one click.
Fast review and resolve transaction problems at your convenience.
With help of automatic categorizing or batch editing your bank transactions, you can import Bank feeds easily by accounts, classes, and payees.
Data integrity can be improved with less manual entry and better matching.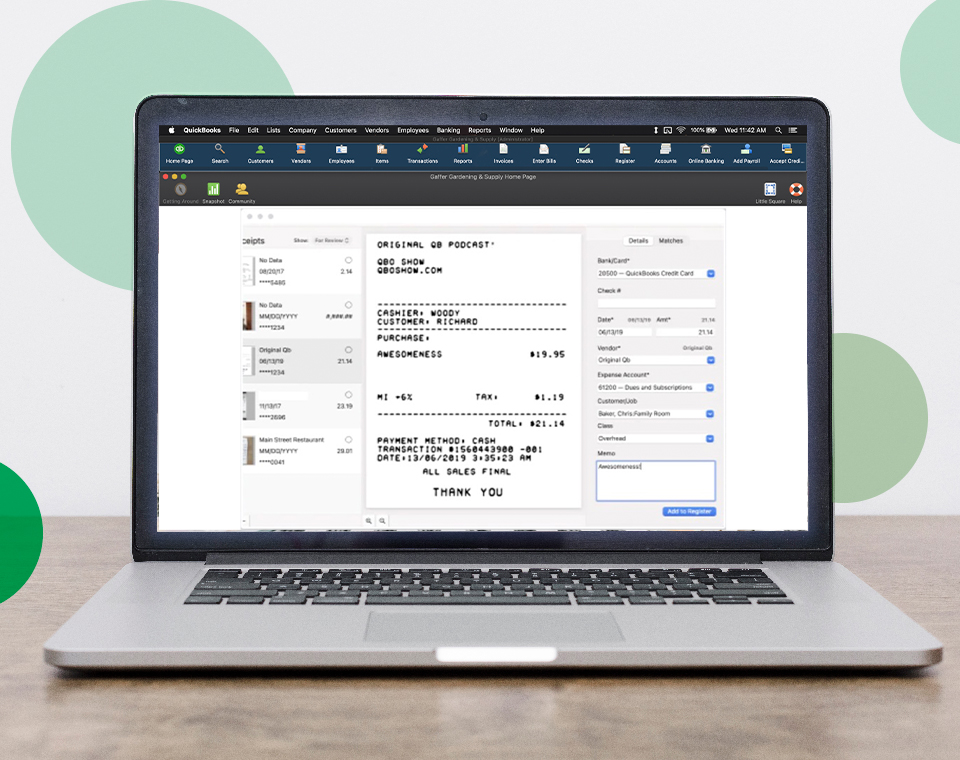 2. Receipt Management
Modified, categorized, or record many received transactions at a single time.
Using direct imported received data in QuickBooks you can save your time by Automatically creating and categorizing Receipt expense transactions using PDF or iPhone. For this, you just have to import and review.
Have the right users that can easily review the transaction using QuickBooks software or email.
To be organized for the audit trails, you can attach digital receipt images to the expense transactions.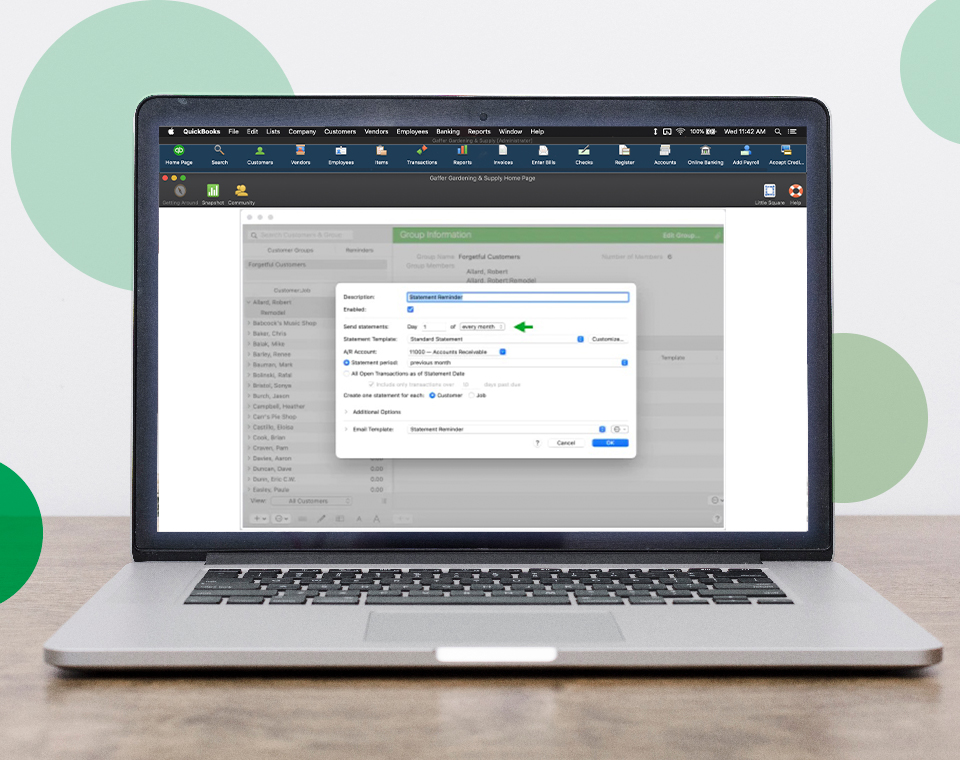 3. Send Statements Automatically
Review outgoing statements to stay on top of it before they go out.
You can regularly remind your customers that they owe to get paid faster.
Automate your recurring statements to the customer groups that are different according to their requirement for payments frequency.
4. Compatibility with Apple Silicon Processor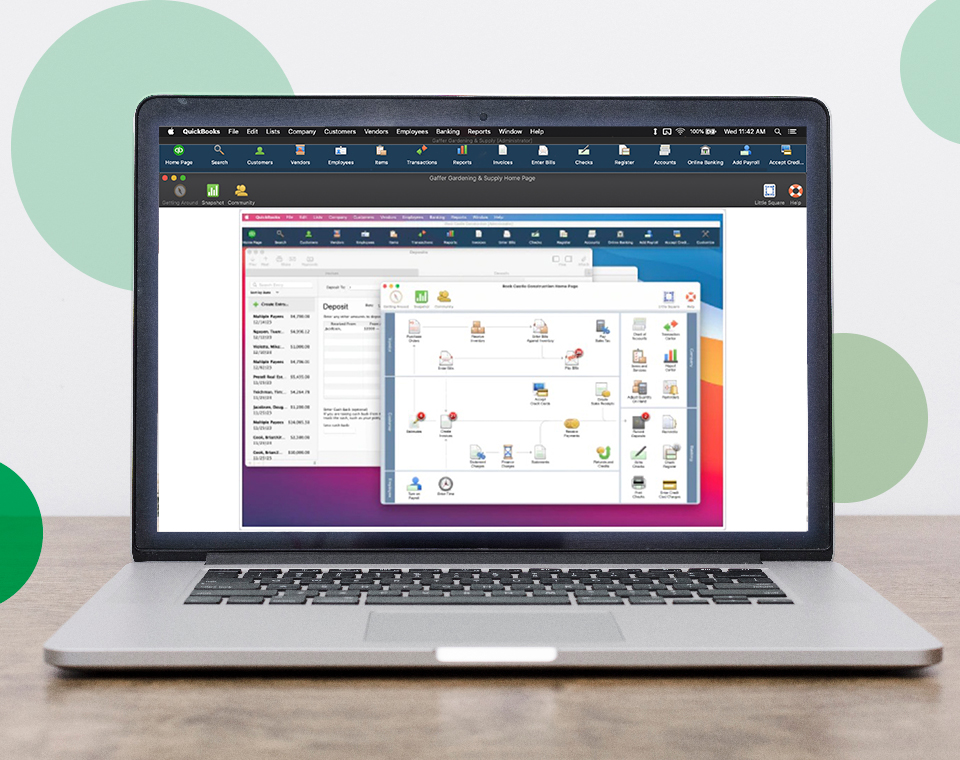 Use QuickBooks compatible with new Mac hardware standards to get peace of mind.
Get hire QuickBooks performance while using it with the new Apple silicon processor of the system.
Use QuickBooks on previous or new generation Macs by gaining flexibility.
5. Plus Five More Features
Create Customer Groups: Create rule-based customer groups that can automatically do the updates to match the specific criteria. This improves insights, Customer Management, and communication.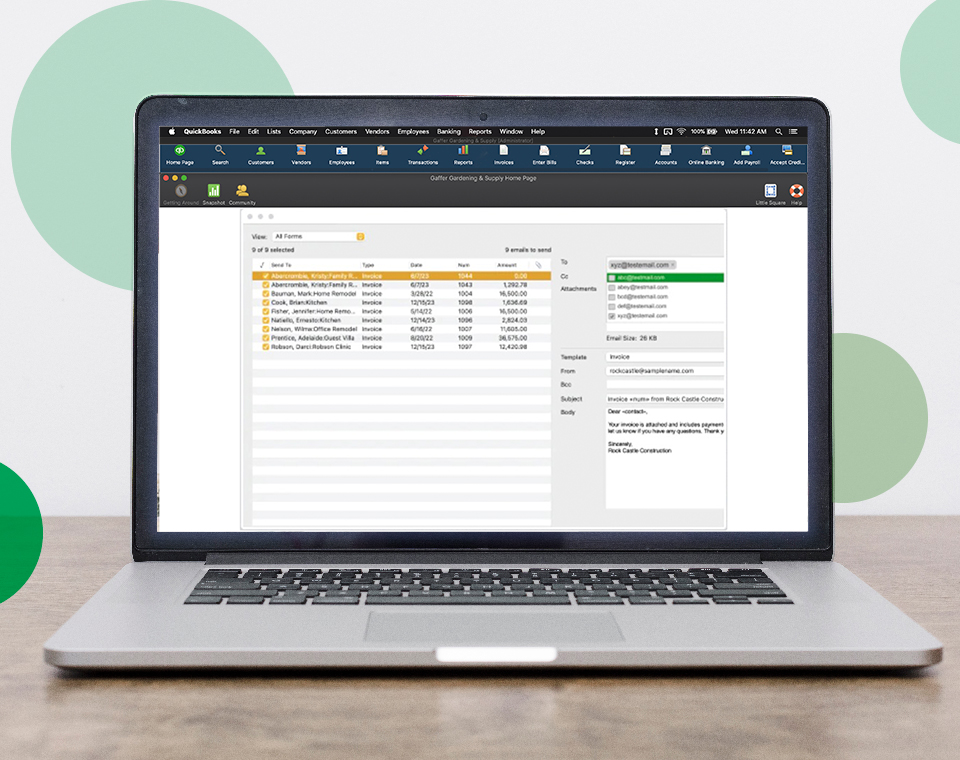 Select Email Contact in Batch: This helps you to spend a little time selecting the correct receipts from the list of your vendor and customer contacts.
Transaction Management is Improved: Take a clear picture of the status of your bank transaction how to conveniently show it on your invoices and checks.
Report Columns and Rows can be Collapsed: Hide unnecessary columns and rows while reviewing reports that a lengthy. It also saves you time.
Gmail Option For the Default Email: Set up Gmail as your default email client into your QuickBooks account.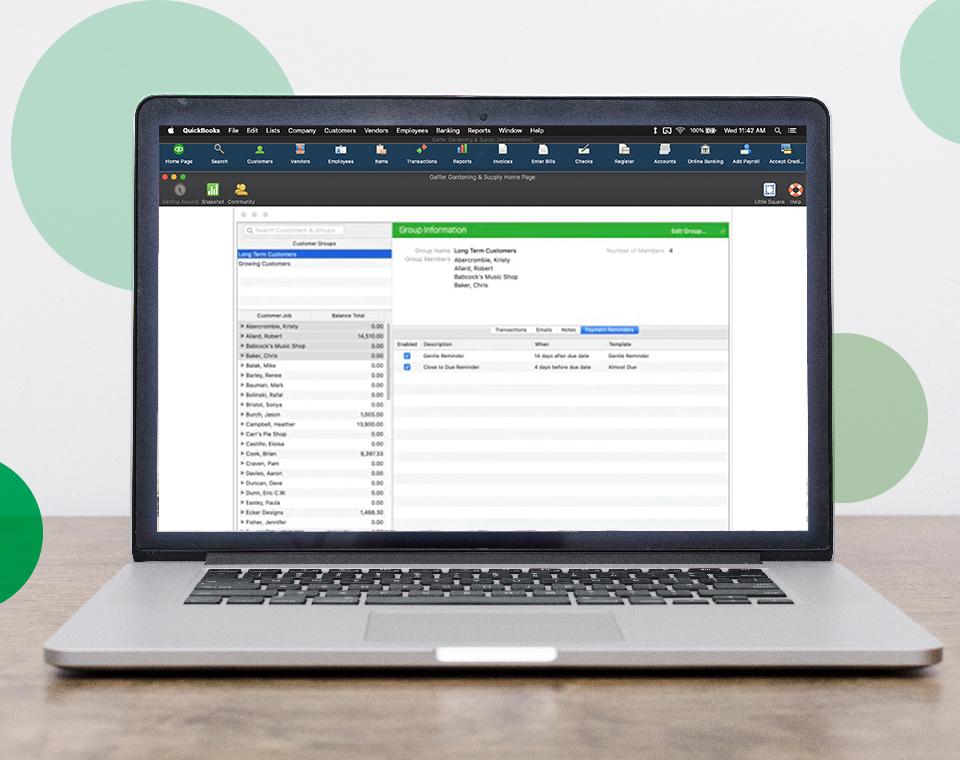 6. Unlimited Customer Assistance
Easy to find help saves your time using searchable content at your fingerprints or from the community of users.
Message to live chat expert whenever required with your flexibility of time.
You get unlimited access to the live customer assistant with experts at no additional cost.
You can also access QuickBooks data recovery service at a piece of mind that you can use to repair corrupt or damaged files.
Get a Call back at your convenience and save your time to use it in your business, not on hold.
System Requirements of QuickBooks Desktop Mac Plus 2022
The system requirement for QuickBooks Desktop Mac Plus 2022 is listed below. This helps you to check and verify the system requirements before running the software.
Operating System Requirements
macOS X version 11.3 (Big Sur) minimum.
For iPhone, iOS 12.0 is the minimum requirement.
Browser Requirements
Required Internet connection.
Apple or Intel CPU hardware supported by Mac OS.
Integration Requirements with other Software
The one-way conversions supported by QuickBooks Desktop Mac Plus 2022:
The one-way conversions supported by QuickBooks Desktop Mac Plus 2022 to and from QuickBooks for Windows 2022.
Register data and export of report data required Apple number v7.0 all later.
The email requires Microsoft Outlook 2016 and later includes office 365 OR Apple mail.
Microsoft Excel 2016 or later that includes Microsoft Office 365.
Features of QuickBooks Mac Plus 2022 for Business
Some features that help your business to grow fast and conveniently. These features are especially for QuickBooks Desktop Mac Plus 2022. The list of features for your business is as follows: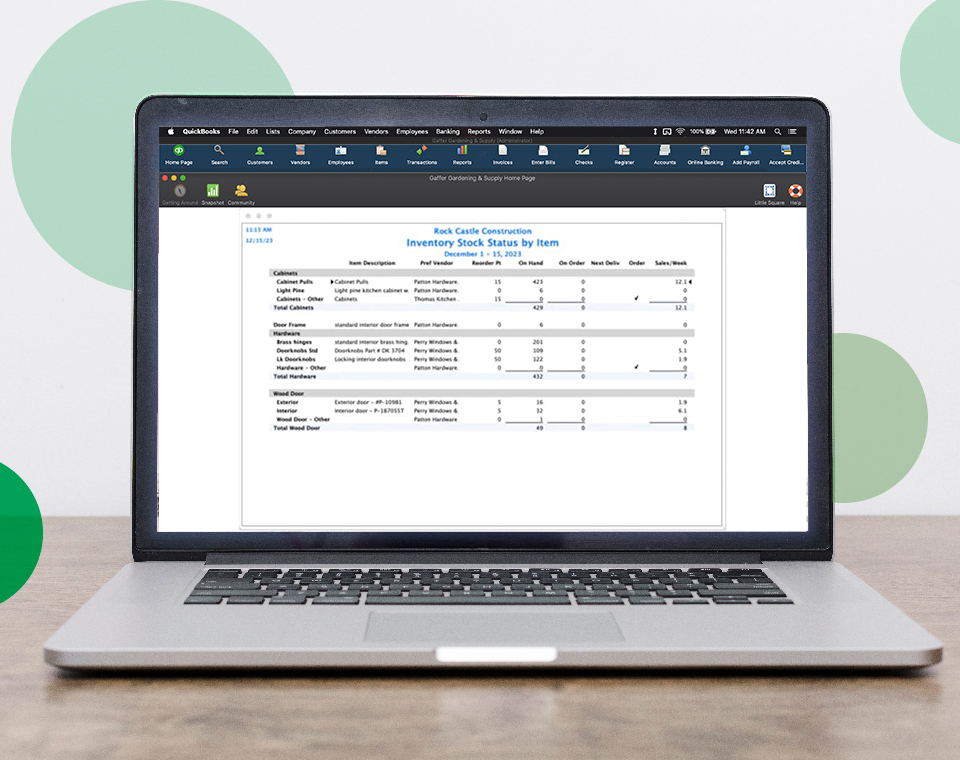 1. Track Inventory
In this, you have to stock up your business for success. Follows that you can do under this feature:
The inventory can be adjusted easily for any kind of shrinkage, loss, or theft.
For keeping the track of what's on order, you have to create purchase orders.
You can easily track the cost of goods, products, and also receive notifications when inventory goes low.
2. Invoicing
Get paid faster and it also gives you a professional look to do your work. Here are the things listed below related to invoicing:
The universities for good, services, time, and expenses that is billable.
Create payment receipt, invoice, and estimate professionally.
Invoice status is visible based on real-time scenarios to be on top of cash flow.
The payments can be accepted from the invoices and also send automatic reminders on the outstanding payments.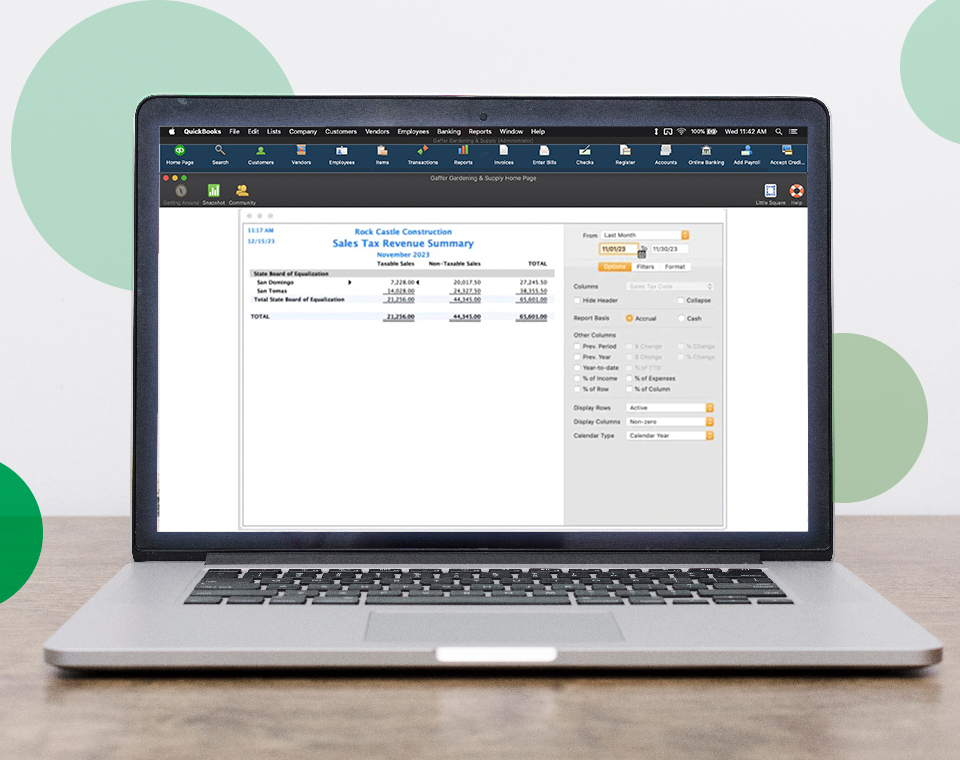 3. Track Sales Tax
Now tracking sales tax is easy with QuickBooks Desktop Mac Plus 2022. This helps you to stay on top of the sales by checking it and never missing it.
Throughout the month you can automatically track the sales check.
To get to know what you owe, you have to run the sales tax liability reports.
Is not defined which products and which customers are taxable.
4. Track Income and Expenses
Track your money to get to know that where you are spending your money on your business.
Manage and organize your business with vendors, employees, and Customer Centers.
Using QuickBooks desktop mobile application, you can automatically create and categorize received expense entry that saves your time.
Video for automatically download categorized transactions you have to connect with your credit card and Bank.
Import your previous data from Excel and other programs easily.
5. Manage Bills and Accounts Payable
By managing it you get to know what you owe in your business. Things related to it are: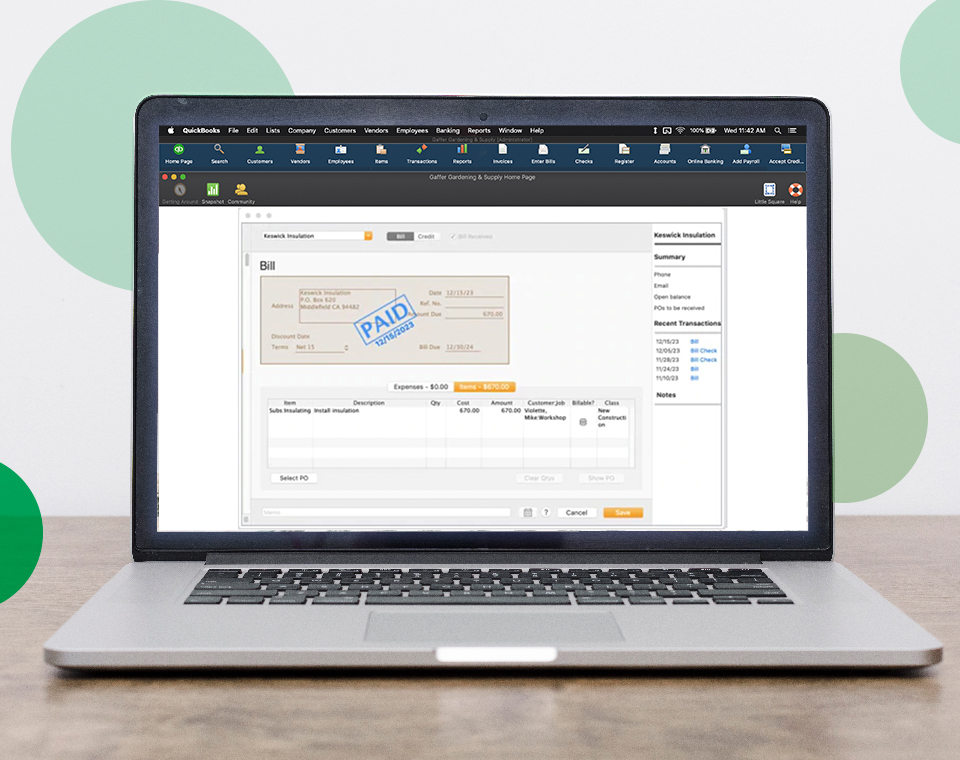 The bill entries are done automatically using the mobile application of QuickBooks desktop. In the bill can be paid using the funding source that you select in the form preferred by vendors.
Easy to take action on unpaid bills by managing the cash flow of your business.
Take discounts of early pay automatically.
Track all the bills and orders that are purchased in a single place. To view unpaid bills from vendors to easily manage the payments.
The new version was introduced in QuickBooks Desktop is QuickBooks Desktop Mac Plus 2022 Subscription-based model. In this subscription model, the product name changes from Mac to Mac Plus. This version includes the benefits and features of Mac and This version includes the benefits and features of Mac and Mac Plus. Everything related to QuickBooks Desktop Mac Plus 2022 is explained in the above article like features, system requirements, pricing, etc.
If you are having issues or queries then connect with the Dancing Numbers help desk team. The team members are available 365 days a year to provide you with the best assistance.
Accounting Professionals, CPA, Enterprises, Owners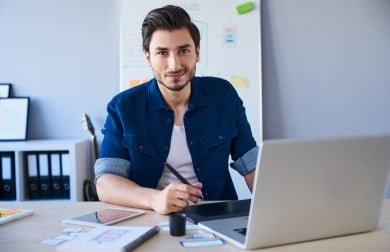 Looking for a professional expert to get the right assistance for your problems? Here, we have a team of professional and experienced team members to fix your technical, functional, data transfer, installation, update, upgrade, or data migrations errors. We are here at Dancing Numbers available to assist you with all your queries. To fix these queries you can get in touch with us via a toll-free number
+1-800-596-0806 or chat with experts.
---
Frequently Asked Questions (Faqs)
How QuickBooks Mac Plus 2022 Data Recovery Service Helps?
By using the QuickBooks Data Recovery service, you can recover your Company File that is corrupted or having the issue of data loss. But it is not guaranteed that you get full data recovery in any of the situations.
When do I get the Upgrades or Updates in QuickBooks Desktop Mac Plus 2022?
The upgrades and updates are notified when they are available. You get them after the subscription is bought and before ending the subscription if there is any.
What time Intuit Experts are Available in Subscription to QuickBooks Mac Plus 2022?
The experts are available from 6 am to 6 pm Mon to Fri for all the subscriptions except Enterprise. For Enterprise, the expert team is available 364 days a year. In this, the excluded time is when there is downtime when the system or server is under maintenance. Furthermore excluded times are U.S. Holidays and company events that are beyond the control.
What is the main Difference Between the QuickBooks Desktop Mac Plus 2022 and the Previous Versions of it?
The main difference is the way of payments the customer does. Apart from this, there are many differences like add-on features, Basic subscription with Plus subscription together.