Finance experts swear by QuickBooks, an easy-to-use accounting software platform. In a variety of scenarios and environments, the program has proven to be the hero. It is oriented toward small business systems with cloud-based capabilities and was previously known as Intuit QuickBooks.
Save Time, Reduce Errors, and Improve Accuracy
Dancing Numbers helps small businesses, entrepreneurs, and CPAs to do smart transferring of data to and from QuickBooks Desktop. Utilize import, export, and delete services of Dancing Numbers software.
The platform has an app center that offers multiple add-ons to fit every business demand and all of the various roles for finance.
The Top QuickBooks Add-Ons in 2021
1.

Receipt Bank

2.

Dancing Numbers

3.

Quotient

4.

Insightly CRM

5.

SOS Inventory

6.

Fishbowl Inventory
7. QuickBooks Time

8.

Count Me In

9.

Shopify

10.

Bill.com

11.

Bills and Payment

12.

Avalara AvaTax
Let's take a Look at Each QuickBooks Add-on in Terms of its Utility:
1. Receipt Bank
Purpose: Saving time.
Receipt Bank is a fast and easy way to import data into QuickBooks Online. It is a paperless bookkeeping application, connecting accountants, bookkeepers, and small-scale companies. There is never any data entered with this software.
---
2. Dancing Numbers
Purpose: Data Management
Dancing Numbers a SaaS-based software that helps in import, export, and delete data to and from QuickBooks Desktop software. It saves your time as it does all the process of transferring the data automatically. You get accurate data with no human errors in it. Using this you can transfer all types of lists and transactions in QuickBooks.
---
3. Quotient
Purpose: Management of Relationship
Quotient is user-friendly platform was created for online proposals and quotes. Work orders make it simple to create, manage, and issue bids. As soon as the quotations are accepted, they will appear in the system as invoices.
---
4. Insightly CRM
Purpose: Management of Relationship
Insightly CRM is a customer relationship management application that works seamlessly with QuickBooks. They give an excellent combination of customer centric features and project management skills. You can use the application to keep track of:
Sales
Opportunities
Invoices and payments
Customer communications
This information allows a company to construct a detailed user profile that may be used to cultivate customer connections.
---
5. SOS Inventory
Purpose: Management of Inventory.
This application offers an all-inclusive inventory management as well as order alignment solution. To save time, track work-in-progress throughout the lifecycle. To keep track of serial numbers and batches, sync them to QuickBooks Online. If you have many locations, you can use the SOS Inventory app to:
Receive into
Ship out of
Transfer stock
You can also charge different prices to different customers based on vendor expenses. This includes the ability to add additional fields to monitor certain data types or properties. This indicates that the programme can handle any size process.
---
6. Fishbowl Inventory
Purpose: Management of Inventory.
This popular program was created specifically to work with QuickBooks. They focus on production and warehousing management, as well as asset management. The user interface is easy to use, even though it contains some advanced features. Fishbowl is the solution if your business revolves around product manufacture.
---
7. QuickBooks Time
Purpose: Management of Employees.
QuickBooks Time is one of the most often used staff management integrations. QuickBooks Time gives you access to a variety of functions, including:
GPS Tracking
Mobile Management
Scheduling Software
Customizable Alerts
Overtime Calculation
Time Tracker
Time clocks with facial recognition are part of QuickBooks Time cutting-edge technology, which helps to eliminate the possibility of time theft. For better management, task management and scheduling are combined. The company provides limitless free phone, chat, and email assistance. With QuickBooks Time, it's simple to keep your staff working smoothly.
---
8. Count Me In
Purpose: Management of Employees.
If you find yourselves investing a substantial amount of time on payroll, this option may be ideal for you. Count Me In is a QuickBooks add-on that helps employees log their time and track it. This application eliminates the need for accountants and bookkeepers to manually enter payroll employee hours.
---
9. Shopify
Purpose: Electronic commerce
The e-commerce program Shopify is well-known among corporate accounting specialists. Using OneSaaS, you can fully automate your accounting by integrating the platform with QuickBooks software. With Shopify, you won't have to by hand submit any invoices for receivable accounts. Per month, this tool can save up to 106 hours.
---
10. Bill.com
Purpose: Management of Finances.
QuickBooks Online Intuit software for e-payments has a useful software called Bill.com. It provides secure electronic billing and accepts a variety of payments, including:
Any billing update can be automated with QuickBooks integration without putting in a lot of effort.
---
11. Bills and Payment
Purpose: Management of Finances.
Bill & Pay is one of the most popular QuickBooks add-ons for a variety of financial chores, including:
Payment collection
Invoicing
Deposits
Record keeping
Accepts various payments (ACH, credit card, PayPal)
For an accountant that requires large chunks of payment and cash flow maintenance, this is the tool for you.
---
12. Avalara AvaTax
Purpose: Management of Finances
It can be tough to calculate sales tax and VAT on things if you're running an e-commerce site or have field service contractors. Avalara AvaTax has automated sales tax and VAT calculations using a safe portal.
It creates a QuickBooks file with validated client data and associated tax rates after invoice details are entered at the point of sale. The tax is subsequently included as the last line item on the invoice by Avalara.
---
Is There Anything I Should Know About QuickBooks Add-ons?
QuickBooks is a great program, but it can't handle everything. This is something that Intuit Inc. is aware of. This is where add-ons are useful. Before you run out and download every app available, here are some fast integration tips:
Although not all apps are free, those are often performing better.
Flash is used in a lot of QuickBooks Online apps. These can be used with either the desktop or online version of QuickBooks.
QuickBooks will continue to grow as long as they are willing to accept significant integrations. There are so many amazing QuickBooks online add-ons to choose from that the hardest part is deciding where to begin.
Accounting Professionals, CPA, Enterprises, Owners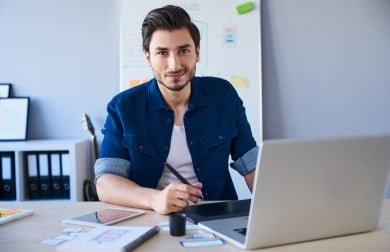 Looking for a professional expert to get the right assistance for your problems? Here, we have a team of professional and experienced team members to fix your technical, functional, data transfer, installation, update, upgrade, or data migrations errors. We are here at Dancing Numbers available to assist you with all your queries. To fix these queries you can get in touch with us via a toll-free number
+1-800-596-0806 or chat with experts.
---