Know about QuickBooks Desktop service discontinuation. This will include helpful information about how to move to QuickBooks Online. In advance through the mail, in-product notifications, and this page the services for the older versions of QuickBooks Desktop are scheduled to be discontinued.
Save Time, Reduce Errors, and Improve Accuracy
Dancing Numbers helps small businesses, entrepreneurs, and CPAs to do smart transferring of data to and from QuickBooks Desktop. Utilize import, export, and delete services of Dancing Numbers software.
When does the Service Discontinuation Happen?
Access to add-on services for QuickBooks Desktop for Windows 2020 will end on May 31, 2023. All versions of QuickBooks Desktop Pro, Premier, and Enterprise Solutions v20 are included in this.
Your software will continue to function for you if you choose not to use any of the add-on services in QuickBooks Desktop 2020. You won't be able to sign up for any of the Intuit services that can be connected with QuickBooks Desktop, including live technical support. Also, discontinued versions won't get security updates and fixes.
Several other Intuit products, in addition to QuickBooks Desktop for Windows 2020, are impacted by the end of add-on services.
What does Service Discontinuation Mean?
After May 31, 2023, Your use of the QuickBooks Desktop 2020 software to access QuickBooks Desktop Payroll Services, Live Support, Online Backup, Online Banking, and other services will be stopped. Additionally, this implies that as of June 1, 2023, you won't be receiving important security updates. Install any security updates you get before this date.
Products Affected by Service Discontinuation After May 31, 2023
2020 QuickBooks Desktop Pro
Enterprise Solutions for QuickBooks 20
QuickBooks Desktop Premier 2020 (General Business, Contractor, Manufacturing & Wholesale, Nonprofit, Professional Services, and Retail)
Intuit 2020 QuickBooks Desktop for Mac
2020 Version of QuickBooks Premier Accountant
Accounting for QuickBooks Enterprise 20
Move to QuickBooks Online
We want your moving process to go as smoothly as possible. The information you need to Move to QuickBooks Online is provided below.
Automatic bank account updates, access to your books from any location with internet access, and more features are available with QuickBooks Online. Visit the Price Page for QuickBooks Online to see the complete list of subscription benefits.
Move to QuickBooks Desktop Pro Plus, Premier Plus, or Enterprise
Upgrade to the QuickBooks Desktop Version if you'd like to continue using it.
What are the Affected 2020 Services?
To maintain access to the following add-on services and live support, Switch to QuickBooks Online. As additional information becomes known about the affected services and features.
Payroll Services
Assisted Payroll: After May 31, 2023, QuickBooks Desktop 2020 will no longer offer payroll taxes, calculate accurate payroll taxes, or let you email your payroll information. The deactivation of your subscription and the non-filing of tax returns on your behalf.
Basic, Standard, or Enhanced Payroll: QuickBooks Desktop 2020 won't automatically calculate the right payroll taxes to pay after May 31, 2023, nor will it offer payroll tax forms. It's possible that your paychecks won't be accurate, and your subscription will be deactivated.
Worker's Comp Payment Service: Workers compensation payments cannot be processed with QuickBooks Desktop 2020. The payment feature can only be used if you have a supported version of QuickBooks and an active Payroll subscription.
ViewMyPaycheck was once known as QuickBooks Workforce: QuickBooks Workforce won't be accessible to you or your staff members. To access this feature, you must have an active Payroll subscription and a supported version of QuickBooks.
Payroll: QuickBooks Desktop 2020 won't automatically calculate the right payroll taxes or supply payroll tax forms after May 31, 2023. Your subscription will be canceled and your paychecks might be deactivated.
Credit Card Processing
Payment Processing: A notification informing you that the service is no longer offered will appear. Through QuickBooks Desktop 2020, credit card and check transactions will not be supported. Instructions for processing credit card and check transactions outside of QuickBooks will be included in the message.
Merchant Service Deposit (Reconciliation): QuickBooks Desktop 2020 won't download credit card and check information after May 31, 2023.
Regular Payments: Your Recurring Payments Won't download into QuickBooks Desktop 2020. These Transactions will keep running. Recurring Payments can be managed at MerchantCenter.intuit.com.
eInvoice: After May 31, 2023, You won't be able to use QuickBooks Desktop 2020 to handle invoices (Emails of Invoices with enabled pay links). To use this feature, You must have an Active Payments Subscription and a Supported Version of QuickBooks.
Other Services
Accountant Copy Transfer Service: You cannot Transmit Accountant Copies through the QuickBooks Desktop using this Service.
Contributed Reports: This Function is not Available in QuickBooks Desktop.
Intuit Data Protect: You Won't be able to Back up Your Files and Folders.
Multi-Currency/Exchange Rate: You cannot Use or Enable QuickBooks Desktop's Feature to Assign Particular Currency Types to Your Profiles and Accounts.
Online Banking: You Won't be able to Send Online Payments, Transfers, or Transaction Downloads. Your Download method will depend on the Exact Error Message. For example, You may receive the message QuickBooks Desktop is unable to verify the Financial Institution Information for this Download.
Note: Transactions will no longer be uploaded.
QuickBooks Time: QuickBooks 2020 won't support the use of QuickBooks Time. Change to QuickBooks Online or use a web connector to sync your QuickBooks Time Data with QuickBooks.
In this blog, you will get all the information related to QuickBooks Desktop Service Discontinuation Policy. All the above information is properly described. In case you still face any issue related to this then you can call the help desk any time as they are available round the clock for their users.
Accounting Professionals, CPA, Enterprises, Owners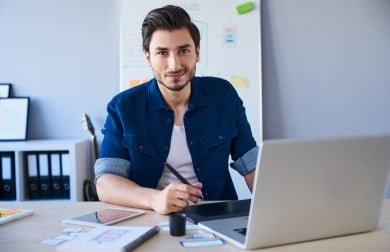 Looking for a professional expert to get the right assistance for your problems? Here, we have a team of professional and experienced team members to fix your technical, functional, data transfer, installation, update, upgrade, or data migrations errors. We are here at Dancing Numbers available to assist you with all your queries. To fix these queries you can get in touch with us via a toll-free number
+1-800-596-0806 or chat with experts.
---
Frequently Asked Questions (Faqs)
Why do You Discontinue Products?
Simple financial solutions that will assist you today and grow with your future. Making QuickBooks more user-friendly and better while still supporting previous versions is a delicate balancing act, though.
How You will Know that this Affects You?
If you subscribe to live technical support and use QuickBooks Desktop 2020 or other concerned Intuit services, You must move your data on or before May 31, 2023, in order to keep using your services.
Why You can't Install QuickBooks Desktop from an Inactive Subscription?
For your version of QuickBooks to be installed, your subscription must be active. First, check your Customer Account Management Portal to see the status of your subscription.