One account of its rising popularity, QuickBooks Online for small business has been used by many enterprises and professionals across various industry verticals. Learn about Pros and Cons of QuickBooks Online 2021.
With multi-platform sync and cloud connectivity, QuickBooks Online has taken business accounting a step further and has become the hot favorite for new users. QuickBooks Online is far more than the digital version of the original QuickBooks.
Save Time, Reduce Errors, and Improve Accuracy
Dancing Numbers helps small businesses, entrepreneurs, and CPAs to do smart transferring of data to and from QuickBooks Online. Utilize import, export, and delete services of Dancing Numbers software.
Besides the fact that QuickBooks Online is largely used by small businesses across the globe, it has several additional accounting features which the desktop version is lacking. Also, it falls behind on certain factors which go beyond the functionality problem.
Whether you require a modern solution to handle company books or conduct as a professional accountant for different businesses, it is highly important to learn about QuickBooks Online and what are its pros and cons.
The following content will help small and mid-sized businesses to get all the necessary information that you must be aware of about QuickBooks Online.
What is QuickBooks Online Software?
In layman's terms, QuickBooks Online is a digital accounting solution for small and developing businesses. This software has gained its reputation even with business owners who do not have formal accounting training.
QuickBooks Online is a cloud service where every user is required to pay a monthly subscription fee for using it.
Unlike the desktop version, QuickBooks Online offers integration with any third-party software and financial services like credit card companies, banks, etc. Here are its extensive and primary uses:
Managing Company Income and Sales: QuickBooks Online enables users to handle sales along with income by preparing invoices to monitor sales. Business owners can learn how much each customer owes just by looking into the Account Receivable report and check the past and present due invoices.
Business Reports: When any business owner is recording and handling cash inflow and the outflow in QuickBooks, many reports can be generated via the software. These reports can be run in just a few clicks and then they are uploaded in real-time. Add to it, valuable insights can be gained from such reports which are of great use while negotiating with an investor or acquiring a loan from local banks.
Payroll: QuickBooks payroll function automatically runs and calculates the total payroll of the business. Using the software for payroll activities helps the accounting software to get an updated financial statement due to the integrated system.
Pros of using QuickBooks Online
As per business reports, the majority of the users are happy using QuickBooks users are content with its digital version as their online accounting partner. Users can identify the accounts instantly and this saves significant time and tax of the users.
Remote Access: Cloud computing primary benefit is that the users can access the accounting system from anywhere they want. This builds confidence and convenience in users for using an online system that is secured.
Tracking Expenses: QuickBooks users are given the option to prepare rules in order to track the expenses. Based on user needs, it can be general or granular. Expense items can be grouped into a broad category or can be broken down into specifics.
Automating Payroll: In QuickBooks Online, users can calculate and run payroll automatically when the checks are deposited manually. Automating payroll is very helpful for businesses to boom.
Easy Integration: QuickBooks Online enables easy integration with credit card companies, banks, and other financial institutions.
Exciting Invoicing: QuickBooks Online is often preferred by users because of its invoicing feature.
Cons of using QuickBooks Online
Based on the review of few users of QuickBooks Online, here are the cons or negative impact of using this online accounting software:
Difficult to Comprehend: The interface is simple and hence does not go with the rich features involved. Some users have complained that learning this software is not easy in comparison to other online software. For some users, this software is very complicated, not calculated, and can emerge as big trouble if any error is committed in the entry. Some have suggested using a video tutorial would be of great assistance for the completion of the tasks.
Entries Missing: For some users, it is a matter of concern that this online accounting system uses due dates in the wrong manner automatically for the next invoice. Sometimes, when a category or department is altered in an invoice, it washes away all the data from the invoice, compelling the user to begin all over again.
Building Reports is Limited: Few users have noticed that reporting is far better in the desktop version in comparison to the online version. The report builder has limits and the charts cannot be customized. Additionally, cleaning up outdated reports consumes far more time, and exporting reports to PDF or Excel format is hardly reliable.
Inventory Management Problems: QuickBooks Online has difficulty in dealing with inventory management concerns. It can be resolved with the help of third-party software.
Syncing Issues: There has been many cases where the QuickBooks online users have faced syncing problems when it comes to credit card transactions. It takes around 1-2 days to sync properly. Also, the platform often goes down more frequently than expected.
What is the Best Option?
If any aspect of QuickBooks Online proves to be useful and can help you find the solution to your problem, you should go for it.
Or in case the app does not meet your expectations on certain occasions when it comes to sales receipts, customer data, bill payment tracking, mileage tracking, etc. it is highly recommended to search for a more reasonable option so that you don't lose extra business cash.
On the other hand, you can commence using the selective solutions in QuickBooks Online by substituting for the other features. For example, rather than signing up for QuickBooks payments, you can hire a more affordable payment processor then integrate the app with your QuickBooks Online.
Accounting Professionals, CPA, Enterprises, Owners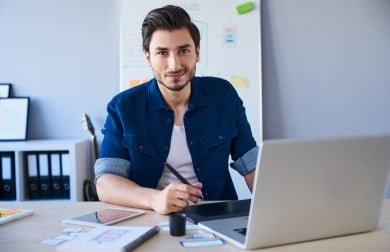 Looking for a professional expert to get the right assistance for your problems? Here, we have a team of professional and experienced team members to fix your technical, functional, data transfer, installation, update, upgrade, or data migrations errors. We are here at Dancing Numbers available to assist you with all your queries. To fix these queries you can get in touch with us via a toll-free number
+1-800-596-0806 or chat with experts.
---