In QuickBooks Online, you can easily import and manage your credit card transactions without much hassle. If in case you want to download historical transactions i.e.; transactions that occurred before 90 days, then you can use the import through excel or CSV format file. This functionality in QuickBooks online helps saving lots of time and effort. In the next section, we will look into the step-wise step process of importing credit card transactions into QuickBooks Online.
Save Time, Reduce Errors, and Improve Accuracy
Dancing Numbers helps small businesses, entrepreneurs, and CPAs to do smart transferring of data to and from QuickBooks Online. Utilize import, export, and delete services of Dancing Numbers software.
Process for Importing Credit Card Transactions into QuickBooks Online
Step 1. You need to first click on transactions > then Banking from the left menu bar in QuickBooks Online, refer below image for reference purpose: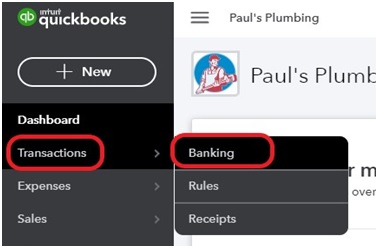 Step 2. Now if you are connecting your credit card account for the first time, then you will see a 'connect account' button and you need to click on it to link your account. And if you have already connected your account the screen will take you to the Banking centre.
Step 3. In this step, select your credit card account and login by entering your credentials. And link your credit card to the QuickBooks GL in the chart of account to download the transactions into.
Step 4. Now select the date range for importing the transactions, and click on transactions that you want to download, and click on Next. This will download your credit card transactions.
Step 5. You can review your downloaded transactions in Banking centre > for review tab.
Once the credit card is connected or linked to QuickBooks Online, the transactions will be downloaded automatically on a daily basis, if you want any transactions to be downloaded on an immediate basis then you can do so by clicking on update at the top right corner of the screen.
Accounting Professionals, CPA, Enterprises, Owners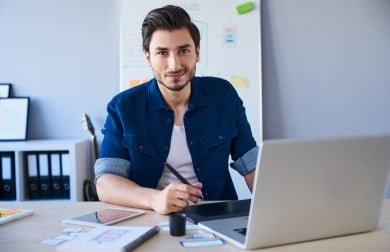 Looking for a professional expert to get the right assistance for your problems? Here, we have a team of professional and experienced team members to fix your technical, functional, data transfer, installation, update, upgrade, or data migrations errors. We are here at Dancing Numbers available to assist you with all your queries. To fix these queries you can get in touch with us via a toll-free number
+1-800-596-0806 or chat with experts.
---
Frequently Asked Questions (Faqs)
How can I Import Credit Card Statements in QuickBooks Online?
You need to go to the Lists in the top menu > chart of accounts > choose credit card > continue. Then you should enter the credit card name in the 'Add new account window' and select an option for the time when you want to start tracking your credit card transactions.
Can You Advise Regarding the 3 main Ways to get information in QuickBooks Online?
The three main ways to get or import data in QuickBooks online are using the Import data tool, manual upload of the data in QuickBooks online using excel or CSV format, and lastly converting data from existing QuickBooks table file after checking registers.
How can I put Cash Basis as default in QuickBooks Online?
You need to first go to the Gear icon > click company settings under settings > click edit on Accounting method section and choose cash basis as reporting method and click Done.
How can I Set up Multiple Companies with one Subscription in QuickBooks?
Click open the company file you want to use in QuickBooks and click on File menu > and point to open the previous company. Now enter the number under the Set number of previous companies at the bottom of the menu option. Lastly, click OK to apply the changes.