Payroll and cash flow management have never been easier for small companies than they are now, thanks to the inclusion of Money by QuickBooks from Intuit. Money by QuickBooks is free mobile software for entrepreneurs, freelancers, and sole proprietors who are just beginning their business adventure with the ability to collect payments and manage costs, including debit card and bill payment options. New small company owners who may not yet need our platform's complete range of accounting features but are nevertheless looking for strong tools to manage their money end-to-end will benefit from our experience in financial services. Intuit Announces Money by QuickBooks: Mobile Banking for SMBs in this article. Hope you find the information in this post useful.
Save Time, Reduce Errors, and Improve Accuracy
Dancing Numbers helps small businesses, entrepreneurs, and CPAs to do smart transferring of data to and from QuickBooks Desktop. Utilize import, export, and delete services of Dancing Numbers software.
Money by QuickBooks
Intuit's Money by QuickBooks mobile app is designed for new businesses or freelancers and provides a range of features, including an FDIC-insured bank account, a debit card, and the ability to get paid via requests and pay bills. With the Money by QuickBooks mobile app, users can manage their finances and get a snapshot of their financial status all in one place.
Intuit is a technology company that provides financial management solutions for individuals and businesses. One of its popular products is QuickBooks, a comprehensive accounting software that helps businesses manage their finances. QuickBooks offers a range of features, including invoicing, expense tracking, and payroll management, making it a valuable tool for small and medium-sized businesses. In addition to QuickBooks, Intuit also offers a range of other financial management solutions, including TurboTax, a tax preparation software for individuals, and Mint, a personal finance app that helps users manage their money and track their expenses.
Here are Some Key Features of Intuit's Money by QuickBooks
The Money by QuickBooks mobile app is available for iOS and Android and can be downloaded for free with no monthly subscription fees or minimum balance requirements. Although there are no charges for using the Pay feature or making purchases with the debit card, ATM fees, and limited bank fees and payment processing fees for requests may apply.
The app's payment request feature allows users to send payment requests from anywhere. Customers can pay using credit cards, debit cards, ACH bank transfers, or Apple Pay.
Eligible users can receive near-real-time deposits on a predetermined daily schedule, with up to three deposits per day, Monday through Sunday, including holidays.
Users can also schedule bill payments ahead of time to avoid missing a due date.
It's important to note that QuickBooks and Intuit are technology companies, not banks. The banking services associated with Money by QuickBooks are provided by Intuit's partner, Green Dot Bank. For more information, visit the official Money by QuickBooks website.
What are the Benefits of using Money by QuickBooks in Small business?
"Small-business start-ups are at historic highs, and we have a great opportunity to extend our financial services expertise to more new entrepreneurs," said Rob Daniel, Director of Product Management for Intuit QuickBooks Money Offerings. "Fintech can help these small companies feel more in control of their money and cash flow, whether it's being paid promptly or having more insight into their accounts. In order to help small companies build a solid foundation for future development and success, QuickBooks Money puts these tools directly in their hands."
When it comes to Small Businesses, How might Money by QuickBooks Help?
With no monthly fees or minimum balance requirements, business owners may start Money by QuickBooks account in only a few minutes of installing the program.
Payments may be made through debit, credit, or ACH transfer without the user needing to download an app.
As long as you've got a free QuickBooks Visa business debit card, you'll have access to more than 19,000 All point ATMs around the country, where you may withdraw cash for free.
They may rest easy knowing that the FDIC has guaranteed their cash up to $250,000.
Maintain a single, easy-to-to-understand picture of their business's revenue and expenditures so that they may make well-informed financial choices.
Pay bills at any time and from any location with a cheque or an ACH payment.
When it Comes to QuickBooks, What Else are the Other things?
The particular demands of small businesses are at the heart of our innovation at QuickBooks.
When new small scale business owners are increasingly resorting to digital, mobile-first products, this approach fueled the creation of Money by QuickBooks.
In a 2021 survey by QuickBooks, roughly a third of individuals who use mobile payment applications began doing so during the epidemic.
As a result of the feedback we get from our customers, we are able to improve the Money by QuickBooks service.
Money by QuickBooks users can now take advantage of enhanced in-app money management features, including a redesigned user interface that makes it easy to see their cash flow and keep track of payments.
Users will soon be able to use their debit cards in Apple Pay and Google Pay wallets, as well as mobile check deposit, via the Money by QuickBooks app, which is planned to be rolled out over the next few weeks to all customers.
Accounting software company QuickBooks has a wide range of money solutions for small businesses that are meant to help them expand and manage cash flow, give quicker access to their money, and enhance their forecasting and planning skills.
Since the debut of QuickBooks Cash, the company's first business bank account for customers, in 2020, Money by QuickBooks has been building on that experience, insight, and knowledge to bring you Money by QuickBooks.
With the help of Green Dot Bank, Intuit is transforming business banking from storage of money to a hub with full predictability of cash flow, offering a purpose-built bank account for QuickBooks Cash and Money by QuickBooks.
Intuit's dominance in payments, with $91 billion in yearly volume processed, is also leveraged by Money by QuickBooks to assist small companies get paid quickly.
What does Intuit Stand for?
A worldwide technological platform, Intuit helps consumers and communities address their most critical financial difficulties. At TurboTax, QuickBooks, Mint and Credit Karma, we believe that everyone should be able to succeed. We serve roughly 100 million consumers globally. We're always looking for new and better methods to achieve this goal. Let us know if you have any questions or concerns about Intuit or any of our products or services.
Intuit and QuickBooks are technology firms, not financial institutions.
Green Dot Bank, one of our banking partners, provides these services.
It's important to note that Money by QuickBooks is a stand-alone Intuit product and does not yet integrate with other products from the company, such as QuickBooks Online or QuickBooks Cash.
What do You mean by QuickBooks Payments?
In order to utilize the Money by QuickBooks account, QuickBooks Payments must be used. Access to the QuickBooks Payments account is contingent upon meeting all applicable eligibility requirements, including those related to credit and application approval. The terms of QuickBooks Payments' Merchant Agreement are applicable.
Define Money by QuickBooks Account?
Green Dot Bank must verify the applicant's identification before creating Money by QuickBooks account. Green Dot Bank, Member FDIC, is licensed by Visa U.S.A. Inc. to offer banking services and issue QuickBooks Visa Debit Cards. Visa International Service Association owns the trademark for Visa. Insured by the FDIC up to a maximum of $250,000: Green Dot Bank, Member FDIC, provides FDIC insurance for QuickBooks account money up to the permitted limits, after verifying the Cardholder's identity. All of the Cardholder's monies deposited at Green Dot Bank are combined to determine the coverage limit. The terms of the Money by QuickBooks Deposit Account Agreement are in effect.. There are no Green Dot Bank products or services that include QuickBooks Payments or Same Day Deposit. An account with a debit balance is not the same as one with a savings balance.
Intuit's Money by QuickBooks mobile banking app is designed specifically for small businesses. It gives them the ability to manage their finances, access account information, and pay bills all from their phone or tablet. The app was created in collaboration with banks and other financial institutions, so it has all the features necessary for efficient financial management.
Now you have a complete guide on Intuit Announces Money by QuickBooks: Mobile Banking for small business. However, if you face any issues or queries then you can reach out to the Dancing Numbers experts for quick and easy assistance.
Accounting Professionals, CPA, Enterprises, Owners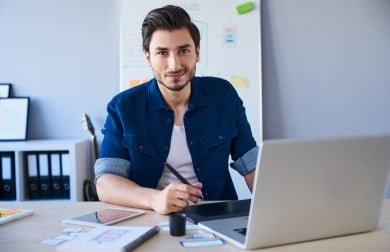 Looking for a professional expert to get the right assistance for your problems? Here, we have a team of professional and experienced team members to fix your technical, functional, data transfer, installation, update, upgrade, or data migrations errors. We are here at Dancing Numbers available to assist you with all your queries. To fix these queries you can get in touch with us via a toll-free number
+1-800-596-0806 or chat with experts.
---
Frequently Asked Questions
To Which Money by QuickBooks Deposit Account Agreement does this Apply?
These terms and conditions are outlined in this Deposit Account Agreement (as well as any attachments, including the Mobile Banking Agreement attached as Appendix A and if appropriate, the Mobile Deposit Agreement attached as Appendix B).

"We," "us," "our," and "Bank" refer to Green Dot Bank, Member FDIC, the bank that handles your money.


Note that Green Dot Bank is also known as GO2bank, GoBank, Green Dot Bank, and Bonneville Bank, among other names.


A single FDIC-insured bank, Green Dot Bank, owns and operates all of these registered trademarks.


Any and all deposits made under any of these trading names are insured by Green Dot Bank.


Green Dot Bank and Intuit Inc. are independent businesses with no ties to one another.


When we refer to "you" or "your," we mean anybody with a Green Dot Bank account, as well as anyone to whom that account holder has granted account access.


As a business owner, you and your company are entitled to one single registered FDIC-insured account that comprises an interest-bearing transaction account to which you may receive incoming deposits and other credits and from which you can withdraw or spend money.
In QuickBooks, How many Points are there in a Merchant Agreement?
In QuickBooks, the following are the terms of a merchant agreement. In accordance with the terms and conditions of this agreement ("Agreement"), including:

Global Privacy Statement of Intuit.


Section A and Section B's current definitions.


For your use of the Platform, we refer to "Additional Terms," which may include terms and conditions imposed by third parties (which we call "Additional Terms").


You have reached the legal age of eighteen (18) years old.


The contract between you and Intuit may be legally binding.


A person who is barred from accessing the Platform by US or international law is not you.
What is QuickBooks Money by Intuit?
QuickBooks Money by Intuit is a mobile banking app that helps small businesses manages their finances. The app has a variety of features, including: budgeting, bill paying, and tracking expenses. It also provides access to financial tools, such as loans and credit cards.
Why is Intuit Introducing Money by QuickBooks?
Intuit is introducing Money by QuickBooks for small businesses, as a mobile banking solution that makes it easy for them to keep track of their finances. Intuit says that Money by QuickBooks has been especially designed for small businesses because they often rely on cash flow to run their businesses. Money by QuickBooks lets business owners avoid costly mistakes when it comes to managing their money. Money by QuickBooks is a free Smartphone app for entrepreneurs, freelancers, and sole proprietors who are just starting out in company. It allows them to collect money and manage expenditures, as well as accept debit card and bill payments.