Are you into small businesses and seeking an accounting solutions?
We are pretty sure you must have encountered multiple solutions to choose from.
Just like yours, all of the other businesses around the world are moving up towards the next step of growth very rapidly these days. Businesses have figured out very effective solutions to apply to their work-life irrespective of the size of the businesses.
Save Time, Reduce Errors, and Improve Accuracy
Dancing Numbers helps small businesses, entrepreneurs, and CPAs to do smart transferring of data to and from QuickBooks Desktop. Utilize import, export, and delete services of Dancing Numbers software.
At the starting stage of your business, one of the primary and foremost things you need to get is accounting software. The perfect accounting software assists you in creating invoices, recording incoming and outgoing payments, identifying and following up on past-due receivables, and running reports that help you examine your financial health and various other angles of your business.
So that you don't have to waste your valuable time trying different accounting software for your business, we analyzed more than 50 applications. We were trying to figure out affordable, not that complicated accounting programs with effective and efficient features, such as automatic payment reminders, online invoicing, automated bank feeds, and payment acceptance. We also looked for software with all-inclusive, customizable, real-time financial reporting, because that is really important for monitoring and comprehending your business finances.
Things You need to Keep in mind Before using Accounting Software:
Free or low-priced cloud-based accounting software will be apt for small businesses that require simple invoicing and reporting capabilities. When your business starts expanding and growing you can add more features and functionality.
Businesses that are indulged in more involuted needs have a wide range of choices for accounting software. Your business's particular requirements will decide which accounting application is the perfect fit.
Businesses should go for those accounting software vendors that are transparent and very clear about their pricing.
How Does Accounting Software Work?
First of all, you need to link the business' bank accounts and credit cards with the accounting software, so that transactions can appear in a queue and can be classified into the categories displayed on the business chart of accounts. Later, after choosing the appropriate category, transactions begin to occupy the business' financial statements. Business owners can access a financial report in seconds to examine profitability, compare revenue and costs, review bank and loan balances, and forecast tax liabilities. Having easy and quick access to this financial information provides business owners the power to make crucial decisions.
Moreover, there are multiple accounting applications available that allow third-party application integrations. For instance, if a business owner accesses a point of sale (POS) system to record sales transactions, the POS system could possibly integrate with the accounting software to capture specific transactions, sales by subcategories, sales tax liabilities, and more. In a service-based business, a time tracking application could integrate with the accounting software to give a touch of labor to a client invoice.
Features of the most Well-known Accounting Applications
Here are some of the features of the most well-known accounting applications that they have in common:
Essential Accounting Tasks: Small Businesses can productively perform by using these applications with their basic and simple functions such as invoicing, creating reports, income tracking, and vendor and client management.
Tax Preparation and Filing: Usually a lot of accounting applications have tax-related features. For instance, automatic tax calculations, multiple tax reports, and tax reporting. It assists in creating and filing taxes on time.
Payroll Processing: As per this feature, a business can enter the time-sheets, print checks, estimate payments, and can thus pay the appointed employees.
Automation: Automation is actually helpful. It helps a person save a hell lot of time. His manual work such as billing, recurring payments, etc gets eliminated, and that allows users to use this time productively.
Quotes and Estimate Creation: A very helpful advantage of these accounting applications are pre-defined templates. Small businesses can make use of these in-built, pre-generated templates of professional quotes and estimates in these applications.
Remote Accessibility: The cloud-based accounting software or applications are remotely and easily accessible, but if we talk about the desktop versions, unfortunately, they are not remotely accessible. If a user wants to remotely access the desktop versions of the software he or she can make use of cloud hosting services.
Third-party Add-ons Integration: There are multiple accounting applications that provide integration with third-party add-ons, like POS systems, ERP and Google Apps, etc.
List of Top 5 Accounting Solutions for Small Businesses
Below mentioned accounting software along with details about their selection process are our best picks. Get to know more about what you should look for in accounting software by reading our blog.
1. QuickBooks
QuickBooks is accounting software created and marketed by Intuit. Its current cloud-based release was in 2019, but other than this it also provides different QuickBooks Desktop options which you can buy and install. Its products are basically streamlined towards small and medium-sized businesses, and this software is used by over seven million businesses.
We consider it as one of the best exhaustive accounting software for small businesses since it is very easy to use for business owners with zero accounting experience. It also takes less time to set up, is affordable, and provides tools and features that are beneficial for small business accounting. By accessing this software you can keep everything arranged in one place and maintain your business tax-ready all year long.
Features of QuickBooks include:
Financial institution integration. Additionally integration with PayPal, Shopify, Square, and more.
Assist in filing quarterly and annual tax returns along with user guides and export tax data
Helps in calculating sales tax, already recorded tax payments and returns
Automatically arrange expenses and transactions into tax categories
Track expenses in one place
Examine receipts and attach them to invoices
Share with your accountant or export documents
Generate customized reports with cashflow tracking displayed on your dashboard
Track or keep a tab on with your Smartphone's GPS
2. Sage
Sage Business Cloud Accounting, previously known as Sage One, is an international brand that provides business services and online accounting for small businesses. It was specifically designed for small businesses as a way to develop estimating and accounting software founded in 1981 in Newcastle, England. Now it is cloud-based and permits you to select your industry, company size, and needs. It will provide you with certain accounting solutions and is used by over three million businesses.
If you are looking for accounting software for small businesses with multiple users, this software can be the right choice since it's a respected company, offers software that doesn't require any prior accounting knowledge, and is easy to set up. It is used by multiple users. Your accountant can access the software and open your books for no extra fees.
Sage Business Cloud Accounting's features include:
Handling business finances and cash flow
Accepting and receiving payments
Generating and sending invoices
Handling payroll
It can be accessed on all the devices so that you can keep a track of your financials on the go
It allows you to integrate with your financial institution and other apps incorporating AutoEntry, Zync, and many more.
Tax preparation and filing tools
The dashboard presents you with simple-to-read financial reports and analysis
Inventory control
Estimating cash flow
You can share or provide access to your accountant in real-time on any sort of device
Add-ons. For instance, human resources management and forecasting.
3. Accounting Edge Pro
AccountEdge Pro, founded in 1989, is desktop accounting software for small businesses and has evolved with various features and improvements over the period of time. Let's say if you want to examine your finances on the go or from your Smartphone, you can access their cloud-based app or their hosting platform. It's directed towards small to medium-sized businesses, incorporates a basic version and a pro version, and provides all-inclusive accounting solutions full of customizations.
It's one of the apt accounting software for experienced accountants because of its strong features and reporting ability. It's a bit more complicated than some of the other software, so this software is well suited for those who are already familiar with or aware of accounting terminology.
AccountEdge Pro's features include:
Integration with Bank feeds
Full-service payroll
Turn quotes into invoices
Customer and vendor management
Data sync with company files
Inventory management
Payment processing
Free accountant copy
4. Wave
Wave Accounting was founded in 2010 in Toronto. It offers finance-related services and software basically for small businesses. A wave is accounting software that is also used for invoicing. It also offers payroll and credit card processing services. This is cloud-based software that is very easy or convenient to use and can be used by business owners with no prior bookkeeping or accounting experience. This software also creates a backup of your data so that your data remains extra safe and secure. Not only this but this software also allows you to link your bank accounts to keep a tab on your expenses at any point in time from anywhere.
Wave accounting is considered one of the best value accounting software for small businesses since its invoicing and accounting services are free of cost. Well not to forget, not all of the services offered by it are free of cost. Certain features carry a charge. For instance, payroll services and credit card processing have charges connected to them, so not all of the features are free, and the free features are not as strong as some of the other software options but despite this, it's an amazing software for newly established businesses, specifically those working with an accountant or another software.
Wave Accounting's features include:
You can track income and expense an unlimited number of times
Can keep a tab on sales tax on income and expenses
Double-entry system
More than one user.
Dashboard with easy or convenient to read financials
You can sort income and expenses into tax categories
Can generate reports incorporating profit and loss statements plus cashflow.
5. FreshBooks
FreshBooks, founded in Toronto in 2003, is a Canadian-based company. It is best suitable for small business accounting wants. This is cloud-based software that is very easy or convenient to use and can be used by business owners with no prior bookkeeping or accounting experience. It can be opened and accessed through iPhone, Android, and IPad apps.
It is considered as one of the best overall accounting software for small businesses since it offers strong features and beneficial functions plus it is available at reasonable prices and can be used on the go and at any time.
FreshBooks features include:
Payment reminders
Computerized tax calculations for sales tax
It provides customizable options in recurring invoices incorporating due dates and discounts
Online payments are available through credit cards.
Multi-currency and language billing
Tax-friendly expense categories
Time tracking with a Chrome browser extension
Remembered vendors
Bank integration with recurring payments, bank deposits, and auto bills
Tax assists in integrating with tax apps, estimates, deductions, and filing tools
Conveniently integrates with other products including Gusto and Google Workspace
Every business owner has their own special wants to deal with accounting-related work. So, the selection of the most appropriate accounting software needs to be done accordingly.
Before choosing something, you need to make sure you access every bit of these applications. So, begin with the free-of-cost demo first before making the final choice for the time ahead.
Accounting Professionals, CPA, Enterprises, Owners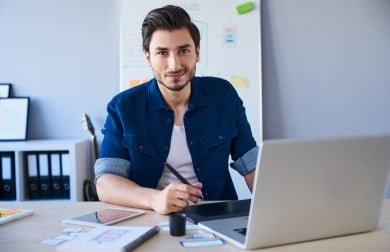 Looking for a professional expert to get the right assistance for your problems? Here, we have a team of professional and experienced team members to fix your technical, functional, data transfer, installation, update, upgrade, or data migrations errors. We are here at Dancing Numbers available to assist you with all your queries. To fix these queries you can get in touch with us via a toll-free number
+1-800-596-0806 or chat with experts.
---