The technology uses automated functions to help businesses run more efficiently. With regulated accounting, tax strategies, and automated fund transfers, businesses can transform into more profitable entities. The latest trends in accounting are mainly focused on maximizing profit.
Save Time, Reduce Errors, and Improve Accuracy
Dancing Numbers helps small businesses, entrepreneurs, and CPAs to do smart transferring of data to and from QuickBooks Desktop. Utilize import, export, and delete services of Dancing Numbers software.
The accounting industry witnessed the addition of cloud-based accounting capabilities, in addition to on-premise solutions. Still, the advancements for this industry won't stop anytime soon. In this article, we are talking about the top trends within the management of financial records and accounting.
Businesses will be transformed by the over-abundant data that has launched the Fourth Industrial Revolution. With common technologies like artificial intelligence and machine learning, businesses can invest in their growth without sacrificing efficiency. With the help of these nine important technologies, accountants should think about how best to use them strategically in order to achieve the business's goals.
Below are the five important reasons why accounting firms should keep up with innovation and pursue business development strategies:
Younger people who comprise the majority of the global workforce will be an inevitable part of your future clients, so you need to reignite your spirit and use digital solutions to suit a millennial's preference for speed and innovation. Begin transitioning from paper-based statements to digital files.
Corporate cloud computing will help you and your client by increasing access to information. With the many benefits of a remote workforce, every team member has easy access to business intelligence data. Plus, even if you're using old-school technology such as paper documents to manage your clients, give that some thought again for the greater good.
Time is money, and you cannot be wasting hours doing manual data entry when this can be done quickly and accurately. There will also be fewer errors when using structured data than is currently possible with manual data entry.
With collaboration becoming the norm, it is imperative that you are able to connect with your clients in real-time to ensure their needs are met. This applies if you're servicing clients around the world.
With constantly changing business conditions, the role of the accountant has evolved from being a simple bookkeeper to that of a financial advisor, who is required to have reporting tools that can provide in-depth and real-time insights. As traditional ERP systems are not ideal for this, having advanced practice management solutions is crucial.
9 Business Development Ideas for Accounting Firms
1. Artificial Intelligence (AI)
Earlier in the traditional working environment, accountants used to put extra effort and time to examine and record historical financial data. They even make decisions by calculating different financial ratios and creating detailed reports. Artificial Intelligence (AI) makes it a little less challenging for accountants to boost and simplify multiple data-related tasks – bookkeeping and transaction coding.
Automated systems can assist financial professionals to be more productive by freeing up their time and error-prone workloads. The ubiquitous availability of data via the Internet has, in turn, changed what clients expect from their professional service, as well as what professionals need in order to meet that expectation. Financial pros increasingly rely on automated systems to do the work to which they are best suited, leading to a happier client.
2. Robotic Software
Many accounting firms have used robotic software to reduce their operational costs by automating repetitive tasks. According to Accenture, robotics reduces the cost of operation by 80% in financial services.
With the use of robotic process automation, accountants are able to spend more time on strategy and advisory work, freeing them from mundane tasks. Intelligent automation is capable of adapting to various activities such as understanding inferred meaning in client communication and performing appraisals. In addition, drones and unmanned aerial vehicles can also be used for tasks. The use cases of robotic accounting software will differ for all businesses. Accounting firms will require customized robotic software to get a diverse range of tasks done – enter financial data, save the information in relevant formats, generate reports, and perform tax calculations – quickly and accurately.
3. BlockChain
Blockchain has moved beyond digital currency transactions and can now be used to record all modes of financial transactions, including manually inputting the data. With blockchain, all the information is transparent and easy to access from anywhere. One of the tech trends that has major implications for accounting and finance professionals that we would like to cover is blockchain. A distributed ledger or blockchain is an extremely safe and secure database.
Blockchain is a way to securely store and accurately record data, which has applications in accounting and finance. It enables smart contracts, protecting and transferring ownership of assets, verifying people's identities and credentials, and more. Accounting firms can even choose and try custom software applications to access blockchain for the multiple number of reasons – Fasten fund transfer and financial transactions, maintain financial transactions correctly, lowering account payables and receivables, and ease auditing. Custom software applications can be created as per certain use cases.
4. Accounting Software
Technological advancements in the accounting industry will continue to grow in the coming years. As a result of the increasing demand for computerized accounting, and due to a pandemic, software companies would address this need with robust solutions that offer diverse software functionalities. Companies rely heavily on automated solutions when managing their finances and processes, as well as enhancing reporting capabilities. With AI, outputs from structured and semi-structured data go into a single system. Harmonization can involve bringing that all together as well. That's where accounting software comes into play. A report by the company Fortune Business Include predicts an increased level of growth in the software market, and that it is because of greater demand for platforms to manage spreadsheets and with a better understanding of tax management.
Some of the Advanced Accounting Software:
Sage Intacct is amazing software in cloud financial management. It is considered to be a super-powerful combination of Sage and Intacct, the Sage Business Cloud presents the finest capabilities of both companies.
With its years of experience, Xero is a proven global technology brand that helps accountants, bookkeepers, and small businesses to grow. Its app suite for accounting is a top favorite in the market.
Sage Business Cloud Accounting (previously called by the name Sage One) is an uncomplicated cloud-hosted accounting application. The reason why Sage Business Cloud Accounting is different from its related application Sage 50 cloud is that Sage Business Cloud Accounting is an additional service that permits the integration of Sage 50 into the cloud.
Gusto is automated payroll management software that helps resolve human errors.
With FreeAgent, you can create invoices, organize expenses, and keep track of time online. Invoicing and time management are two key aspects of FreeAgent so that you can be more efficient with your time.
5. Outsourcing
Nowadays many organizations are outsourcing their finance and accounting functions in order to save costs without having to invest in a new headcount. It may also be done to gain access to the skillsets and expertise a smaller company can't afford otherwise. As technology continues to advance being entrepreneurial endeavors, companies with limited resources might prefer busy work to time-intensive tasks, while other organizations might benefit from hiring experts who can assist with this workflow. Businesses of today are outsourcing accounting functions and are reaping its many benefits.
Outsourcing allows organizations to pay attention more to their limited resources, that in turn assists in increasing profitability. It also saves them the cost of employment such as payroll, taxes, salaries, benefits, and training expenses. Outsourcing accounting has been a popular strategy among many companies because it allows them to save money and increase productivity. Now, this can cause numerous and multiple outsourced accounting services. The number of businesses they provide services to has been growing quickly, with every year proving to be successful.
6. Machine Learning
Machine learning refers to the practice of using computers to learn. It is a kind of artificial intelligence principle that takes information processed by technology and learns new things about it. Machine learning is a subfield of AI that excels at finding patterns in large amounts of information. Accounting businesses must leverage machine learning to simplify categorization and validation tasks. With machine learning, there are endless ways that businesses can improve their processes. Here are just some of the ways machine learning has changed accounting for companies:
Error Detection: Machine Learning can save time by identifying errors or transacting errors early and correcting them while they are still small. Using AI algorithms, an on-demand transaction service corrects credit card numbers as it processes transactions, flagging any suspicious activity so future payments aren't made to the wrong account.
Bookkeeping: Machine learning can seamlessly assign the right invoices to the right accounts.
Financial Planning and Analysis: When it comes to business, understanding its performance so that its predictions can be more accurate has always been a challenge. However, thanks to machine learning, this is becoming a much easier process. By grouping data and using multiple algorithms, it is now possible for financial planners to get rid of incorrect insights caused by the "unknown" in their models.
Automation: One of the most important roles in any business is that of financial teams and managing work backlogs, but this can be difficult because they are so significant. With machine learning, businesses can automate admin tasks like invoicing, to free up their human staff for more important projects.
Human Touch: With automation and machine learning, your accountancy function can get a human touch. Free from analysis, automation, and machine learning can lessen the workload and give your team more time to properly deliver findings to clients in an engaging way.
7. Social Media
Social media is affecting all industries, including the accounting industry is one of those. For accountants, social media helps improve brand awareness, increases sales, and provides opportunities to learn more about their fields. Despite opponent opinions, accountants are using social media. Social media presents a marketing opportunity. That is because through the use of social media you can engage with your customers and expand your client base. With the person ability afforded by personal interaction, individuals feel more comfortable engaging one-on-one with an accountant.
When you consider marketing and advertising your accounting firm, consider adding social media marketing into your mix. Social media marketing offers many benefits compared to traditional advertising such as:
Assist in Increasing Brand Awareness.
Through Engagement, you can Build a Large Community.
Increases Website Traffic
It won't be that Expensive
Improves Your Client Experience.
Helps in Building Trust with Your Clients.
8. Optical Character Recognition (OCR)
The accounting department at a company spends a lot of time performing tedious tasks. There are multiple systems that need to be individually entered, wasting hours each week and leaving them with limited resources. Manual data entry work is tedious, prone to human error, and nobody enjoys doing it. Employees may lose focus or make mistakes when transcribing this information and overpaying or underpaying for invoices can damage relationships with vendors, suppliers, distributors, and other stakeholders. OCR software can be used to transform documents into structured data that can be re-used.
It is a simple process to work with the document's data after it has been transferred through this technology. OCR solutions can automate data entry into ERPs, all while eliminating the need for humans. Line item extraction becomes a cinch, and other workflows are simplified when using an OCR solution. Organizations can also use an OCR solution to execute important business processes such as accounts payable, expense reporting, and more. As part of an effective OCR solution, the process is not just scanning documents and creating a generic set of information. The steps involve creating business-ready data that can be used by an organization, which includes rules-based validation to ensure quality. The processed documents can then be filed and sent to the appropriate parties efficiently so they're ready quickly.
9. Environmental, Social, and Corporate Governance (ESG)
ESG should be a big focus for companies, especially as there are new federal regulations concerning the fields within it. These disclosures include mandated disclosure of emissions risks and greenhouse gas releases in your operations, as well as your supply chains.
Technology has resulted in changes in the way things are done in today's accounting industry and it also requires new software. New trends constantly pressure businesses to change their traditional ways of working and switch to more sophisticated technological tools. The relentless pressure leads to a need for innovative, agile, and progressive organizations that can issue reports on time.
Accounting Professionals, CPA, Enterprises, Owners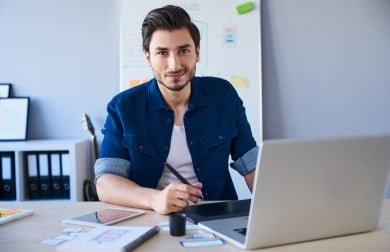 Looking for a professional expert to get the right assistance for your problems? Here, we have a team of professional and experienced team members to fix your technical, functional, data transfer, installation, update, upgrade, or data migrations errors. We are here at Dancing Numbers available to assist you with all your queries. To fix these queries you can get in touch with us via a toll-free number
+1-800-596-0806 or chat with experts.
---