Many businesses know that Excel won't cut meet their all accounting needs. Particularly for SaaS businesses, standard accounting software struggles to meet their accounting and budgeting requirements. Just like tracking Monthly Recurring Revenue is important for many SaaS businesses that use the subscription business model. Also, using a program like Excel to manually compute is exceedingly challenging.
Save Time, Reduce Errors, and Improve Accuracy
Dancing Numbers helps small businesses, entrepreneurs, and CPAs to do smart transferring of data to and from QuickBooks Desktop. Utilize import, export, and delete services of Dancing Numbers software.
11 Top Accounting Software & Tools for SaaS Companies
Below is some mentioned best accounting software that is best for SaaS Businesses-
1. XERO
In 2006, Xero was established in New Zealand. Rod Drury, the company's founder, realized that accounting software needed to be updated. They quickly expanded from a modest business with a few customers to a big business with over 1,400 staff members. They took home the prize in the Cloudshare Awards' Best Accounting Software category in January 2015. According to numerous reviews, Xero has a tone of features that other accounting software packages do not.
Key Features:
Invoicing
Automatic bank and credit card feeds
Standard business and management reporting
Integration with 350+ other apps
The open API that lets you integrate external applications is one of Xero's key advantages. The major rival to Xero is QuickBooks, while another option for bookkeeping software is Zoho Books.
Pricing
The $25 monthly cost of the entry-level choice. If the payroll option is not necessary for you, the mid-range option is fantastic. Get a nice package for $50 per month. However, if you do require payroll and multi-currency, the premium option begins at $60 for 5 payroll-related staff. Up to 100 payroll employees are covered for $100; beyond that, each additional employee is $2.
2. FreshBooks
FreshBooks ease of use is what makes it effective. The basic idea is to keep track of two things: money coming in through bills and money going out of the account (expenses). Because of this, FreshBooks is simple to use and suitable for people who are not knowledgeable about accounting.
Accounts don't appreciate the limitations that are placed on:
No accounts payable or general ledger
No double-entry accounting
Make your own balance sheet
For freelancers and small business owners, FreshBooks is effective. More powerful accounting software will eventually be necessary if you intend to grow your company. While FreshBooks premium account is marginally more expensive than Xero's, the FreshBooks entry-level version is around $5 cheaper. If your company is serious, you should start by looking at the premium accounts. You will have access to more features the more advanced the account. Not every premium account is made equally. The packages that Xero and FreshBooks offer are similar in concept, however, they offer different services and features.
Pricing
The cheapest package is $15 USD a month. You are now able to invoice up to five active clients. You require the USD $25 per month package if your company serves more than five but fewer than 51 clients. You can invoice up to 500 clients using the premium plan, which costs $50 USD a month.
3. Receipt Bank
Receipt Bank is loved by Bookkeepers and accountants. In the expense-capturing process, the concept is to save time. With the help of your Receipt Bank, you can keep your receipts well-organized in a central location. With your account, Receipt Bank can integrate. In Receipt Bank upload your receipts and Xero will automatically reconcile them. Intacct and Xpenditure express are alternatives.
Pricing
An item-per-month price structure is available from Receipt Bank. Following are the prices as of August 7, 2017: Entry-level pricing for up to 50 processed items is $25; midrange pricing is $40, and premium pricing is $55 for up to 150 processed items.
4. Bill.com
Automating accounts payable and accounts receivable procedures is possible with the help of Bill.com. Bill.com and Xero accounting software is seamlessly integrated to speed up and simplify bill approvals and payments. Bill.com serves as a central hub for all invoices and bills for companies of all sizes. For paying bills anytime, anywhere Bill.com is a convenient paper-free method.
Pricing
The entry-level essential plan will set you back USD$29 every user month. This isn't very helpful if you are looking for synchronization to Xero. This plan has a monthly starting price of US$39 per user. The premium option costs $59 per user each month and includes more features. The fourth option after corporate is custom, which has no corresponding fixed monthly cost.
Read more: Bill.com vs QuickBooks Online 2023 Comparison
5. Stripe
Stripe, a provider of payment services, allows merchants to take credit and debit cards and other payment methods. Some of the biggest businesses in the world, like Amazon and Shopify, use it. Stripe payments are the greatest option for business owners who carry out the majority of their transactions online because many of its unique features, like its open application programming interface and ability to accept more than 135 currencies, are primarily suited to online sales. You can pay online with the help of Stripe. Stripe supports recurring payments and it also deposits the money directly into your bank account.
Pricing
Pay-as-you-go is an option provided by Stripe and costs 2.9% and 30 cents (USD) for every transaction. Users with few high-value orders are the ones who would benefit from this approach the most. Low-value, quickly-moving items could get pricey. It would be preferable to get in touch with Stripe's sales team if you do operate the latter business model but still want to use the service.
6. Gusto
Small businesses can manage payroll, employee benefits, hiring, onboarding, time and attendance, and compliance with the help of Gusto, an intuitive all-in-one human resources (HR) platform. Gusto is a platform made to make it simple for businesses to hire, pay, protect, and support their team members. The software helps small businesses choose the best benefits for their workforce by connecting them with qualified consultants. Employees may make the most of their paychecks by conserving money and using the Gusto Wallet App thanks to the tool's simplicity in handling payroll and payroll taxes.
Pricing
The basic plan of Gusto begins at $19 per month and that's best for teams of 1 or 2 people.
7. Sush.io
Sush.io is a better option than Silver Siphon when it comes to tracking the sales of only one type of goods. It imports automatically generated sales invoices and compares them to Stripe transactions. Additionally, a variety of integration options with other accounting-related applications are available. Sush.io also does an excellent job at handling refunds, which is another fantastic feature. If refunding has been a challenge for you in the past, check it out. A Silver Siphon substitute is Sush.io. The software you choose will depend on the type of sales you make.
Pricing
For up to 500 transactions the first package is USD$25. The following package costs $50 and includes up to 3000 transactions.
8. PayPal
Paypal is an online payment service. It allows you to receive and make payments around the world. Using the PayPal mobile app, sending money internationally is simple. You can track and keep an eye on each PayPal transaction you make thanks to your account.
Pricing
Unless a currency conversion is involved, using PayPal to pay for a purchase or any other kind of business transaction is free.
9. Harvest
A harvest is a tool for tracking the hours worked by your contractors or staff. They have the choice between manually keeping track of their hours and using a start-and-stop timer. The user can set up time blocks for clients and/or projects and add notes as necessary. Additionally, Harvest provides convenient billing and reporting. It's excellent for monitoring the effectiveness and profitability of your business.
Pricing
Harvest is free forever for an individual (forever) and for two projects. For individuals with unlimited projects, it is USD$12 per month. For more than one person it will cost $12 USD with unlimited projects.
10. Quaderno
Your paperwork is managed by an automated system called Quaderno, which makes it comply with international standards. A variety of other programs, including Xero, can be combined with it. The primary function of Quaderno is to help multinational companies in tracking sales tax in many nations. There are many different languages and currencies for sale receipts and invoices.
Pricing
You will pay USD$29 per month for up to 250 transactions. The price for the first 1,000 transactions is USD$79, and the first 2,500 transactions cost USD$149 a month. Your first package includes 2,500 API requests, and your top package includes 25,000 API requests. While the entry-level package offers 24-hour response times, the premium package additionally includes priority email support.
11. QuickBooks
With the help of the accounting SaaS program QuickBooks, you may save a lot of time and money by having many accounting tasks completed automatically. The program helps in keeping track of cash flow for businesses and is simple to set up and use. It is handier because it can manage all of these chores from a single location. You no longer have to worry about losing important files that you have stored on your computer because Quickbooks eliminates the workload of data management. The software allows you to back up your data and is 100 percent safe.
Pricing
QuickBooks Online Simple start is $30 per month and it is for 1 user if you need basic accounting. If there are 3 users and you need time tracking then QuickBooks Online Essentials is good and it will charge $55 per month. QuickBooks Online Plus is for project management and inventory and it is for 5 users. In case you need more advanced features and reporting then QuickBooks Online Advanced is best it is $200 per month and can be used for up to 25 users.
In this blog, you will get information on the 11 best accounting software for SaaS Businesses. This blog has covered all the important information which will clear your mindset. In case you still have any queries related to this blog or want to know more about that then you can connect with Dancing Numbers team via LIVE CHAT.
Accounting Professionals, CPA, Enterprises, Owners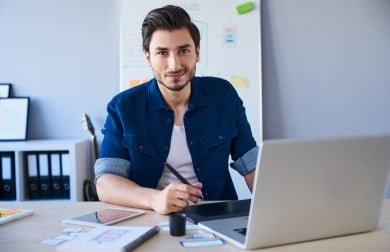 Looking for a professional expert to get the right assistance for your problems? Here, we have a team of professional and experienced team members to fix your technical, functional, data transfer, installation, update, upgrade, or data migrations errors. We are here at Dancing Numbers available to assist you with all your queries. To fix these queries you can get in touch with us via a toll-free number
+1-800-596-0806 or chat with experts.
---
Frequently Asked Questions (Faqs)
Is Xero a SaaS?
Xero becomes the most important online business platform for small business owners as a result. One of the SaaS companies with the fastest global growth is something we're proud of.
What is the most used Software for Accounting?
The most widely used accounting program is QuickBooks Desktop, whereas QuickBooks Online has grown to become one of the most popular accounting suites available right now. With the ability to manage accounting and finance for large enterprises, the Enterprise Solutions Suite delivers the same as Online or Desktop.
Are Xero and QuickBooks the Same?
Businesses that employ a group of in-house bookkeepers or accountants should use Xero. Compared to Xero, QuickBooks has a more user-friendly interface. This is because Xero was created with accountants and bookkeepers in mind, whereas QuickBooks was created for small businesses that might not have an accounting background.