HIPAA (Health Insurance Portability and Accountability Act) requirements must be followed by healthcare organizations and authorities in order to protect patient information, also known as PHI. Healthcare providers can utilize a range of methods to keep accurate financial records and comply with HIPAA in order to protect themselves. Many hospitals now use medical office accounting software to maintain track of their financial transactions as a result of the modern times. Healthcare professionals are not permitted by HIPAA to disclose patient information or specifics in order to be reimbursed or paid.
Save Time, Reduce Errors, and Improve Accuracy
Dancing Numbers helps small businesses, entrepreneurs, and CPAs to do smart transferring of data to and from QuickBooks Desktop. Utilize import, export, and delete services of Dancing Numbers software.
Qualities to Look for in HIPAA-Compliant Software
One must confirm the program's compliance function because not every accounting software complies with HIPAA regulations. To secure patient information, the ideal accounting program for the healthcare sector must be HIPAA compliant. It is crucial to consider the sort of encryption offered by the service provider while looking for suitable HIPAA compliant software in order to protect the data both at rest and while in transit.
The following is a list of qualities to look for in HIPAA-compliant software:
1. PHI Security Audit Trail Capabilities
Access to PHI (Protected Health Information) data must be automatically tracked by the HIPAA-compliant company. Every time the PHI is accessed, the financial solution must retain a record of it. Keep track of the operational and financial measures required to maintain the organization's performance.
2. Superior Cybersecurity
The correct sort of software encourages healthcare providers to encrypt data in order to protect PHI (Protected Health Information) from hackers. The accounting system has to have HIPAA-specific compliance standards and be certified by a reputable cybersecurity company.
3. Business Partner Agreements
You should be able to formally pledge to comply with HIPAA compliance when you subscribe to an accounting software solution provider. To guarantee HIPAA compliance, the top-tier vendor will sign a Businesses Associate contract.
4. Complete Authority over User Roles
Accounting software that complies with HIPAA will allow you to restrict the role of particular individuals. It provides strong protection for businesses in many sectors, but notably the healthcare sector.
The Best Accounting Software in 2023 that Complies with HIPAA
Software for accounting comes in a variety of options. However, healthcare providers must hunt for certain software that complies with HIPAA regulations.
A few of the top choices for HIPAA-compliant accounting are as follows:
1. SAGE
You can monitor your financials as well as operational KPIs and ratios, such as available capacity and revenue per treatment, using Sage Intacct healthcare financial management. Sage Intacct's healthcare accounting software, which has Advanced Audit Trail, conforms with HIPAA regulations.
Features like these can be found in Sage's Healthcare Accounting Software:
The financial foundation of medical firms is strengthened by robust accounting characteristics.
Using financial and operational data, real-time reports and dashboards provide insights for effective financial decision-making.
Patient data, including medical and insurance information, is protected because to HIPAA compliance.
Enhances understanding of your company's operations across divisions and locations.
At the touch of a button, transactions from the several businesses, locations, and clinics in your healthcare company may be automatically consolidated.
Sage helps healthcare organizations comply with the law by providing both reports tailored to the healthcare industry and financial statements that meet IRS requirements.
It aids in the integration of data from your electronic medical records, payroll, budgeting, and Customer Relationship Management (CRM) systems like Salesforce, and other significant systems that are now in use or that are anticipated for future implementation. This encourages better performance.
2. CLINIKO
It is among the software with the greatest solutions for clinical practices and healthcare. The accounting capabilities of Cliniko include the ability to create bills directly from calendar appointments, request or ask for online payments from patients, and support for a number of different payment methods.
Cliniko is an accounting tool that complies with HIPAA and contains all the newest features needed to be a successful accounting program. If necessary, you can divide the amount into portions for an upfront payment from the patient. As a result, the insurance covers a portion and the patient covers the remainder.
The accounting software for the healthcare industry also helps to manage activities linked to invoicing and payments and sets up discounts. The software's data are secured with the use of 2048-bit encryption. The perimeter controls, electronic systems, and building entrance points safeguard the data that is housed in the data centres.
The program is priced at $45 per month for one practitioner, and it also comes with a 30-day free trial.
3. NueMD
This accounting program is another HIPAA-compliant one that is a component of a whole medical practice management suite. Medical billing components, which include functions such batch payment recording, reimbursement, claim to scrub, and tracking of overdue payments, are accessible to healthcare institutions and patients.
Healthcare practitioners can post payments from various sources, such as insurance, deductibles, and copays, to the patient account using the HIPPA-compliant account software. Additionally, healthcare providers have the option to automatically print letters to patients who owe money. To make it easier for patients to comprehend the bills, you may also make statements that are split down.
The program allows users to design their own package of features that are required for maintaining their accounts while also customizing the cost. Regardless of the software you use for your medical business, it will significantly increase compliance and practice effectiveness.
4. LYTEC
Practices are looking more closely at the accounting aspects thanks to software or a medical accounting app. using the Lytec platform, you can efficiently bill patients and insurance companies and assist with posting payments.
Find out more about Lytec's features here:
Bright Note Technology, developed by Lytec MD, makes it simple to monitor patients' vital signs, test results, and drug regimens while automatically updating their records.
Dashboard for Service Providers – Lytec makes it simple to access communications, lab results, and appointments all in one place.
It also has patient-specific online routines, arranged according to their demographics and medical background.
By screening for allergies and drug interactions before to filling a prescription, e-prescriptions save healthcare expenditures and the chance of bad pharmaceutical responses.
Patients may customize their chart displays in Lytec by choosing their chosen physicians and medical subspecialties.
In 2023, Look for HIPAA-compliant accounting software to safeguard patient data and provide accurate financial reporting for the healthcare institution. To improve the accounting capabilities of the aforementioned software, third party add-ons can be installed.
Plans and Pricing
Software Name
Pricing
Sage
$Twenty Five Thousand ($25000)
Clinko
$Forty Five per Month for one Practitioner ($45)
$Ninety Five per Month for 2-5 practitioners ($95)
$One Hundred Forty Five per Month for 6-8 practitioners ($145)
NueMD
$One Hundred Forty Nine per Month ($149)
Lytec
$Three Thousand Four Hundred Seventy Nine per annually ($3579)
Other HIPAA Compliant Accounting Software
Curogram is a cloud-based patient interaction software that complies with HIPAA regulations and connects with all EMR/EHR systems.
Paubox Email Program
Accountable
Netwrix Auditor
Cloud Risk Jotform
To safeguard the information about your patients and guarantee accurate financial reporting for the healthcare institution, look for HIPAA-compliant accounting software. The HIPAA-compliant accounting software will enable the health authorities to make wise judgments. It is recommended to seek for HIPAA-compliant accounting software. With the correct regulatory criteria, you may feel secure. Before choosing the program that will solve your accounting issues, make sure to gather all the required information.
Accounting Professionals, CPA, Enterprises, Owners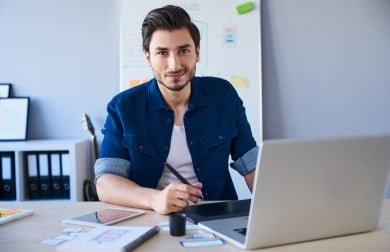 Looking for a professional expert to get the right assistance for your problems? Here, we have a team of professional and experienced team members to fix your technical, functional, data transfer, installation, update, upgrade, or data migrations errors. We are here at Dancing Numbers available to assist you with all your queries. To fix these queries you can get in touch with us via a toll-free number
+1-800-596-0806 or chat with experts.
---
Frequently Asked Questions
What HIPAA-compliant Software Really Means?
To ensure data integrity (that it hasn't been unintentionally modified, corrupted, accessed, or removed), HIPAA-compliant apps must implement technical and administrative safeguards to monitor and record activity in data storage and transmission systems. These safeguards also serve to prevent (and detect) unauthorized access.
Does QuickBooks Comply with HIPAA?
The QuickBooks program does not adhere to HIPAA regulations. Although it complies with HIPAA privacy laws, it nevertheless fulfils all internet security standards. QuickBooks Online is not recommended for usage by medical practitioners to store "Individually Identifiable Health Information".
What Applications Require HIPAA Compliance?
HIPAA complaints are urgently required for the following apps.
Use for applications like secure texting or telemedicine.
Electronic Health Record Applications
Apps for test results and medical records apps for healthcare that link to or gather data from healthcare providers
Applications for monitoring medication adherence or tracking patients can help doctors provide better care for their patients.
Does Sage comply with HIPAA?
Sage products, including Sage Intacct, abide by HIPAA regulations. Since Avertium (formerly known as Sword & Shield) has verified Sage Intacct's security procedures as HIPAA and HITECH compliant, the company is ready to enter into a Business Associate Agreement with suitable clients.