Sage Group's flagship software Intacct has been around for almost two decades now, assisting small and medium businesses worldwide through a range of e-commerce features. With this article, we will be guiding you on how to convert Sage Intacct Accounting to QuickBooks.
Make your conversion
Discover if your conversion is possible and what it costs. Get your quote!
Features
Accounts Payable,
Accounts Receivable
Cash management,
Collaborate,
General Ledger
Order management, purchasing
Reporting and Dashboards.
Add-on Software Applications to Assist SMEs
Accounts Payable
Accounts Receivable
Cash Management,
Collaborate
Contract and Subscription Billing,
Contract Revenue Management,
Fixed Assets
Inventory Management,
Multi-Entity and Global Consolidations
Order Management
Project Accounting,
Purchasing, Reporting, and Dashboards,
Spend Management,
Time and Expense Management
Vendor Payment Services.
Third-party software such as Dancing Numbers, Salesforce, Certify, ADP, and SAP Concur among others could be integrated which further increased its utility among those running small and midsize enterprises.
Sage Intacct's Multifaceted Approach
Automation of processes saved time,
Accounts receivable allowed payments to be cleared faster
Cash management improved cash flow
Intelligent general ledger to adopt new strategies and processes.
Accelerate quote cash cycles through order management.
Efficiently create records of all the purchases and maintained them with greater accuracy and speed.
Turn data into insights for owners of small and midsize enterprises to understand whether their business endeavors are heading in a profitable direction.
Managing revenue complexities and billing has become faster and easier through Intacct's automated system. Its efficiency as an accounting platform was unmatched, given that it came with built-in features like contract subscription and project billing to allocate revenue and improve cash flow.
Advanced Functionality in Sage Intacct
AI-powered timesheets as financial management.
Inventory management – Check the status and availability of products and save time
Consolidate numerous multiple currency and global entities – increased productivity of businesses and allowed them to cater to clients across the globe.
The Project accounting feature – assists businesses to stick to their budget and at the same time remaining profitable.
Sales and tax use software – stick with compliance rules while maintaining speed and accuracy.
Spend Management software – company's expenditure was made compliant with corporate budgets through
Time and expense management software – reduce revenue leakages and made processes and revenue recognition efficient.
Vendor payment services, powered by American Express ensure payments are made fast and remain secured.
Intact has remained a forerunner as a business accounting software for almost two decades with its application in a wide range of industries. This has been made possible through various tools in its arsenal.
Tools offered by Sage Intacct
Relationships Tool:

allows the users to create relationships either between custom objects or of a custom object with standard objects.

Page customization

, HTML, and JavaScript elements comprising of API requests and jQuery could be added to pages.

Trigger:

A data set can be turned into an application through automated behavior.

Workflows:

To process records through platform services solutions, Handy in setting actions, statuses, and work paths as per the specifications set by the user.

HTML, XML, and Email Templates:

quickly and accurately import data into multiple data maps thus allowing flexibility in accordance with the source data.

The portal tool

comes in handy where external sites are used to share and update objects.

Custom Fields and Custom Tabs:

Organize objects of a standard application as per the requirements of each individual business.

Smart Rules:

Create data validation rules to ensure that company policy and data integrity are complied with.
Smart Events: Communicate email-based changes or initiate calls based on API.

Custom Reports

can be created based on both standard and custom object data to give an insight into the specific business interests of the user.
Intacct ruled the space of business accounting software for two decades, until it was dethroned by QuickBooks.
QuickBooks had been there since 1983 but it made its presence felt only after a stable release in 2019.
Reasons You Should Go for a QuickBooks Conversion?
Both on-premise applications and cloud-based versions for small and medium-sized businesses consisting of wholesalers, manufacturers, contractors, retailers, etc.
Increased functions, primarily double accounting function and capabilities to perform a full trail audit.
Regular updates and improved versions offering never innovative features like

Batch transaction,
Bill tracking,
Continuous feed label printer support,
Deleting a batch and void transactions,
Reports can be automated and filtered.
Barcode scanning.
Support for multiple monitors.
Track the history of invoices issued to the customers,
Payroll adjustment feature,
Add the customers PO in the subject line
Pay on time through automatic payment reminders, send batch invoices, etc.
Categorizing transactions became quicker, statements could be sent automatically and effective outreach became possible by creating customer groups.

Collaborated with reputed service providers like Google and Microsoft to incorporate the location services of Google Maps and email facilities of Outlook.
Why Dancing Numbers is Your Best Bet for Sage Intacct to QuickBooks Conversion?
QuickBooks assists in fast, error-free conversion of data and additional option to delete unnecessary company data.
Import Data into QuickBooks

Choose between Advanced Import, Standard Import, or simply Add and Edit multiple files.
Import bank and batch transactions, general journal entries
Regular updates about changes in technology and its features.
Transfer details of customers and vendors along with their suggestions, feedback, ideas, and suggestions.

Export Data from QuickBooks

Exporting Data reports, compressed excel files, CSV files can be done in just a few clicks.
Easily share vital data with business partners and clients.

Delete Data from QuickBooks

Prevent your PCs from getting errors and get more room for your important files.
On-screen instructions and ProAdvisor to guide you through each step of deleting data.
Restore deleted files from the bin.
What Kind of Accounting Information is not Converted during Intacct to QuickBooks Conversion?
It is important for you to know that there are a few types of data that cannot be converted by the new software. These are-
Invoice format
Budgets
Payroll records
Layouts and attachments
In conclusion, you get to understand the importance of switching from Intacct to QuickBooks, which has gradually emerged as one of the most sought after accounting software's in recent times. You are also introduced to Dancing Numbers, whose distinct features guide you in this journey of moving towards a faster, accurate, and reliable business accounting platform.
Accounting Professionals, CPA, Enterprises, Owners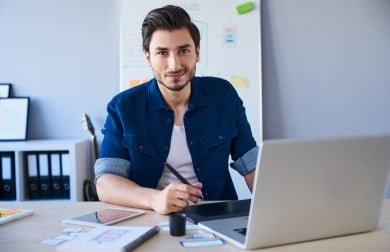 Looking for a professional expert to get the right assistance for your problems? Here, we have a team of professional and experienced team members to fix your technical, functional, data transfer, installation, update, upgrade, or data migrations errors. We are here at Dancing Numbers available to assist you with all your queries. To fix these queries you can get in touch with us via a toll-free number
+1-800-596-0806 or chat with experts.
---
---
Frequently Asked Questions (Faqs)
How can we Transfer Invoices Between two Accounts in QuickBooks?
The data can be entered manually in QuickBooks online and can be exported using third-party elements like Excel.
Is there a Free Trial for Dancing Numbers available?
Yes, a free trial version valid for 7 days from the date of installation is available for download.
What are the Various Plans offered by Dancing Numbers?
Dancing Numbers offers four premium and affordable plans, which are
i. Importer, Exporter, and Deleter – 199$ Per Year
ii. Accountant Basic – 499$ Per Year
iii. Accountant Pro – 899$ Per Year
iv. Accountant Premium – 1999$ Per Year