Based on your accounting system, the conversion from Cougar Mountain to QuickBooks can be difficult. It entirely depends on how long you have been doing business, since there are loads of data, and the present Cougar Mountain software may not match up with QuickBooks.
Make your conversion
Discover if your conversion is possible and what it costs. Get your quote!
What is Cougar Mountain to QuickBooks Conversion?
The Cougar Mountain is typically used as accounting software for small businesses, and QuickBooks is a popular tool in the same stream.
Also, shifting data from Cougar Mountain to QuickBooks is easy all the related information is stored in the proper manner.
Why do You Beed to Convert Cougar Mountain to QuickBooks?
Here are the top reasons to convert Cougar Mountain to QuickBooks:
Integrations: If you need third-party integrations to grow your business, then QuickBooks is the tool. QuickBooks provides more than 700 integrations and benefits the business in ways more than one.
Generate Financial Reports: The sole purpose of QuickBooks is to help you run your business smoothly. It enables you to issue financial reports from data so you can analyze it quickly and take the right and lucrative decision for your business. You can focus on procedures that make revenue and predict business growth with the assistance of reports like Profit and Loss, Balance Sheets, Cash flow statements, etc.
Time-Saving: Unlike Cougar Mountain, using QuickBooks saves time by making the process much simpler. Repetitive tasks like downloading transactions and check to sign can be automated completely.
How to Convert Cougar Mountain to QuickBooks?
Here are the steps to convert Cougar Mountain to QuickBooks. Please follow ardently.
Step 1: Start a meeting and evaluate which products are required.
Step 2: Initiate file set up by drawing reports like Payroll, AP, Balance Sheet, etc.
Step 3: Finish the live training via a webinar under the guidance of a QuickBooks expert.
Step 4: Review all the business financials before going live.
Step 5: Deliver monthly and quarterly closing services.
The process of conversion of Cougar Mountain to QuickBooks does not require any specific technical expertise; however, it should be done step by step in order to benefit the business.
Accounting Professionals, CPA, Enterprises, Owners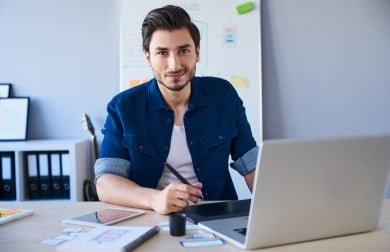 Looking for a professional expert to get the right assistance for your problems? Here, we have a team of professional and experienced team members to fix your technical, functional, data transfer, installation, update, upgrade, or data migrations errors. We are here at Dancing Numbers available to assist you with all your queries. To fix these queries you can get in touch with us via a toll-free number
+1-800-596-0806 or chat with experts.
---
Frequently Asked Questions (Faqs)
What is the Information Stored in the Lists that are Converted from Cougar to QuickBooks?
Lists are used to stored different accounting information like client details, items, vendors, employees, etc.
What Transaction Data is Converted into QuickBooks from Cougar?
Transaction data is very crucial for business. It contains information about bills, purchases, client payments, sales, etc. All this information can directly be converted to QuickBooks.