In case you want to digitize your tax system, then it will help you significantly to make your business successful. However, it is quite likely that you may face problems getting PDF bank statements and documents that are set up with QuickBooks accounting software.
QuickBooks software helps small and mid-sized businesses monitor expenses, and income, and arrange receipts. Regular as well as professionals use this software. If you are using QuickBooks the only way you can go through your bank statements is by converting PDF bank statements into CSV files first.
Save Time, Reduce Errors, and Improve Accuracy
Dancing Numbers helps small businesses, entrepreneurs, and CPAs to do smart transferring of data to and from QuickBooks Online. Utilize import, export, and delete services of Dancing Numbers software.
So what is a CSV file?
A Comma Separated Value or popularly known as a CSV file is a limited file format that is empowered to convert Excel tables into basic raw textual data with the help of column separators and commas. It is very useful since most accounting software programs can easily import the file format, making it convenient to work with.
Before we begin understanding the process to convert PDB bank Statements into QuickBooks Online files, let us first understand why you need to do so.
What is a PDF Bank Statements?
PDF means a portable document file and is the best way to send electronic documents online. The bank statements are available online in the form of PDFs and need a document reader to view it.
Why a Bank Statements is so Important?
A bank statement is a statement of the bank account of a depositor that has all the information about the withdrawals and deposits such as interest accrued along with bank charges for a specific period of time, generally a month.
In a bank statement, you will find the following set of information:
Depositor's payments or withdraws of checks from their particular account by the bank for a definite period.
Deposit of check directly into the bank account of a depositor, a deposit of several notes receivable such as the deposit and interest of the average interest on the particular deposits.
Deposit of a depositor's for a specific period.
Deductions from the bank account of a depositor during a specific period that comprise a service charge, safe deposit box rent, insufficient funds, check, printing costs, etc.
What is the Purpose of Converting PDF Bank Statements into QuickBooks Online Files?
Users may have a need to convert their PDF bank statements into a different format as per the accounting software.
Here are the top reasons why it is important to convert PDF Bank Statements into QuickBooks Online files:
It is difficult for users to handle and manually convert every statement. The manual process is exceptionally long and time-consuming. With the help of a tool or software, several PDFs can be converted into a CSV file in less time.
Often users lack the time to analyze the exactness of the figures and data accumulated. So conversion of PDF bank statements into QuickBooks Online files will help you to get the data with 100% precision.
People lack the required time needed to convert PDF bank statements into CSV files.
For instant and easy solutions, CSV files are needed on an urgent basis.
How to Convert a PDF Bank Statements into QuickBooks Online Files?
Here are the steps to convert a PDF bank statement into QuickBooks Online Files:
Step 1: On the left side of your QuickBooks account, there is a Banking menu.
Step 2: Select the blue tile for the particular account you wish to upload the particular transaction.
Step 3: Press the Link Account dropdown and then click upload from File.
Step 4: Choose the option, Select Files or Drag and Drop.
Step 5: Do as per the instructions that appear on the window.
We hope that this article was of great help to you and now you know how to convert PDF bank statements into QuickBooks Online.
We highly recommend that you follow the steps in the given order. However, it is quite likely that you will get stuck anywhere or may face problems with some of the steps. In such a scenario, you must consult a professional.
You can simply connect with our Dancing Numbers team of representatives who are experts in QuickBooks accounting software.
Accounting Professionals, CPA, Enterprises, Owners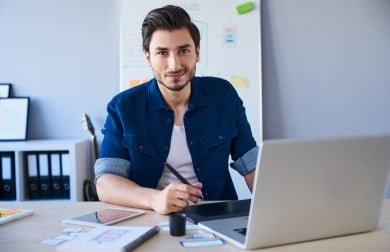 Looking for a professional expert to get the right assistance for your problems? Here, we have a team of professional and experienced team members to fix your technical, functional, data transfer, installation, update, upgrade, or data migrations errors. We are here at Dancing Numbers available to assist you with all your queries. To fix these queries you can get in touch with us via a toll-free number
+1-800-596-0806 or chat with experts.
---
Frequently Asked Questions (Faqs)
How to Import PDF Bank Statement into QuickBooks?
When you have your CSV file, it is possible to import the CSV file in QuickBooks. If you have QuickBooks into your computer system, you need to follow the steps given below:
Step 1: Open QuickBooks and then press on File. Then open it and choose the CSV file that you want to convert to QuickBooks Online format.
Step 2: Press on File and then click Save As.
Step 3: From the given drop-down, choose QuickBooks Online as the particular file format. Add a name to your file and press on Save. Note that the actual CSV file will not be edited.
How Frequently Should Transactions be Imported to QuickBooks Desktop or Online?
A thumb rule that is followed to import transactions to QuickBooks Desktop is just once every month. However, experts advise doing it more than once a month if QuickBooks is being used actively and presently to monitor expenses along with the bank account balances.
Not to mention, you should import the credit card and bank transactions when you get a statement but before account reconciliation.