QuickBooks PDF converter is known to be an integrated utility in the application itself which helps potentially in changing your company's forms and financial reports to that of the format of Adobe Portable Document Format Files.
This article would help you to learn about how to reinstall the QuickBooks PDF Converter via simple steps along with descriptive information about the why and what of the application.
Save Time, Reduce Errors, and Improve Accuracy
Dancing Numbers helps small businesses, entrepreneurs, and CPAs to do smart transferring of data to and from QuickBooks Desktop. Utilize import, export, and delete services of Dancing Numbers software.
What is Reinstalling of QuickBooks PDF Converter?
Performing as an integrated function, the QuickBooks PDF Converter application helps in converting various QuickBooks formats into Adobe Portable Document Format. The entirety of the conversion process happens through QuickBooks' print elements and helps in simplifying your tasks.
Once you have the QuickBooks generated reports in a PDF form, it naturally becomes very easy to share the reports with people who might not be having QuickBooks installed on their devices.
The next section elaborative discusses why you need to reinstall QuickBooks PDF Converter and what are its associative benefits.
Why do you need to Reinstall of QuickBooks PDF Converter?
When it comes to mapping what are the benefits of reinstalling QuickBooks PDF converter, there are many that you can be enjoying reaping.
Let's understand each one of them via the pointers laid out below:
The first thing that would be offered to you is having the enhanced shared access with your associates of all of the respective financial data and records.
Once the company's data is converted into PDF format, you can choose to email it to your fellow associates and esteemed clients. Apart from that, you may also choose to upload the PDF to Intranet, web browser, computer server so that others can view it as well as per their convenience.
The PDF file generated is compatible with multiple platforms and can be viewed via PDF-XChange Viewer, Adobe Reader, Foxit Reader, or Perfect PDF Reader.
When you have an easy and effective way of data sharing, it contributes massively to making well-informed decisions that enhance the business profits you aim for.
Thus, now that you know that reinstalling the QuickBooks PDF converter can be such a great boon, understanding the steps involved in doing it, is the next immediate thing you should absorb.
Scroll down to the next section which helps in exhibiting all the crucial steps involved in reinstalling the QuickBooks PDF converter.
How to Reinstall QuickBooks PDF Converter?
To reinstall QuickBooks PDF Converter, you must take note of the steps mentioned below for executing it successfully.
The first thing that you should be doing is to delete and once again reinstall QuickBooks PDF Converter:
Deleting And Reinstalling QuickBooks PDF Converter
Step 1: Open Printers and Faxes by logging into Windows as Admin
Step 2: Locate QuickBooks PDF Converter and make a right-click and hit Delete
Step 3: Choose Delete and Press. The next move will be downloading QuickBooks PDF Converter once again
Step 4: Right-click QuickBooks Possibility and choose Properties
Step 5: Select Find Target and open Windows Explorer
Step 6: Double-click Install Application or exe
Step 7: Once the set-up is completed, tap on OK
Step 8: Browse to Windows Start possibility and select Run
Step 9: Input Control Printers within Open Box
Step 10: Press OK that will open Printers and Faxes
Step 11: Make a right-click on Amyuni Document Converter and tap on Rename
Step 12: In the final step, enter QuickBooks PDF Converter and thereby followed by hitting Enter. At this stage, you must ensure to type the name correctly (inclusive of spaces).
Hope this article was sufficient enough for you to understand how to reinstall QuickBooks PDF Converter. If you stumble upon further glitches or find some issues to be not resolving for you easily, do not be hesitant to get on a quick call with our experts.
Accounting Professionals, CPA, Enterprises, Owners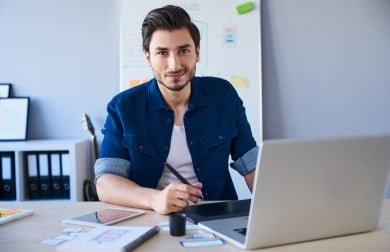 Looking for a professional expert to get the right assistance for your problems? Here, we have a team of professional and experienced team members to fix your technical, functional, data transfer, installation, update, upgrade, or data migrations errors. We are here at Dancing Numbers available to assist you with all your queries. To fix these queries you can get in touch with us via a toll-free number
+1-347-428-6831 or chat with experts.
---
Frequently Asked Questions (Faqs)
What are the Various QuickBooks Reports that I can Convert on QuickBooks PDF Converter?
There are multiple QuickBooks Reports that you can convert on QuickBooks PDF Converter:

Reconciliation statements


Balance sheets


Company invoices, and various others
How can I Convert QuickBooks Documents as PDF?
If you wish to convert QuickBooks Documents like PDF, the following steps s what you need to adhere to:

Open QuickBooks and choose the respective invoice or document that you wish to save as a PDF


Go to File and choose Save as PDF


Choose the destination folder in which you wish to save the PDF document


Give a name under the File Name section and tap on Save to complete the task
How can I Delete QuickBooks PDF Converter if I am a Windows XP user?
If you are a Windows XP user, for deleting the QuickBooks PDF Converter, you need to breeze through the steps which are mentioned in the next section:

Press Windows Start and select Run


Enter control printers on the Open Field and press OK


Make a right-click on QuickBooks PDF Converter and select Delete
How can I Delete QuickBooks PDF Converter if I am a Windows Vista user?
If you are a Windows Vista user, for deleting the QuickBooks PDF Converter, you need to breeze through the steps which are mentioned in the next section:

Press Windows Start and select Run (if you do not find Run, type it n the Start Search field


Choose for entering control printers and press OK


Make a right-click on QuickBooks PDF Converter and select Delete