QuickBooks unable to create PDF Error implies that the error is with the PDF file printing and mailing. This error is most visible when you aim to create, print, or email a report.
Save Time, Reduce Errors, and Improve Accuracy
Dancing Numbers helps small businesses, entrepreneurs, and CPAs to do smart transferring of data to and from QuickBooks Desktop. Utilize import, export, and delete services of Dancing Numbers software.
In today's post, we will showcase and clear the air about the confusion related to the cause of this problem, and also ways to fix the error. This error can be very irritating for the users of QuickBooks since it blocks you from generating a PDF and also cannot save a form as a PDF.
That's why this article will provide a detailed overview of the problem of fixing QuickBooks unable to create PDF errors.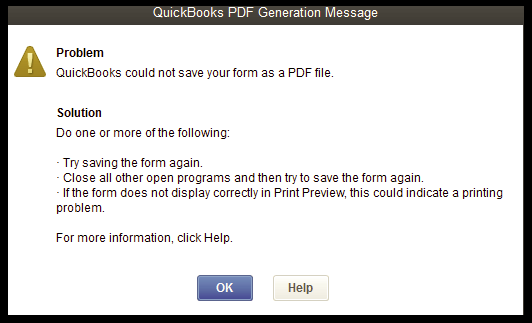 What are Reasons for QuickBooks Unable to Create PDF Errors arise?
Here are the prime reasons why QuickBooks is unable to create PDF errors:
QuickBooks PDF converter activation problem 41, 30, 20.
This error also occurs when the device is not ready.
QuickBooks hangs or freezes while doing reconciliation.
In case a drag is linked to the printer.
If there is any problem with printing report or printing transaction.
If QuickBooks accounting software is unresponsive.
If the PDF converter is offline.
If a component is missing because of which QuickBooks failed to complete an action.
If you are not able to print directly to the QuickBooks PDF converter.
Why do you Need to Fix QuickBooks Unable to Design PDF Error?
QuickBooks PDF facility allows users to generate Sales Invoices and then handle the data for Receive Payment sometime later. This is very crucial for small and mid-sized organizations to keep track on business expenditure. Thanks to QuickBooks, creating and printing invoices is very easy. This is why you need to fix the QuickBooks Unable to Design PDF error without delay.
Solution Steps to Fix QuickBooks Unable To Create PDF Error
There are a few solutions that can be used to handle the QuickBooks PDF error. In this article, we will be going through such solutions one by one:
Solution 1: Installing Microsoft XPS Again
The first solution that can be used to fix this error is installing Microsoft XPS again. The steps in this process are mentioned below:
Step 1: To make sure and authenticate that the XPS services are on, you must press of Start or the Windows button.
Step 2: Navigate to the Control Panel.
Step 3: Now, you must go to the system group and then press uninstall/install a program.
Step 4: Then click on the Turn Windows feature on.
Step 5: Now go down and ensure that XPS viewer and XPS services are allowed.
Step 6: You must apply a check-mark in all the boxes and then press OK tab. Post this, check QuickBooks after turning on both the services to check the issue persists or not.
Step 7: In case you recognize both the options and the problem is still there, then follow the steps mentioned below.
Solution 2: Download QuickBooks PDF and Print Repair Tool
One more solution to opt for is downloading and running the QuickBooks PDF print repair tool. Here are the steps:
Step 1: The first step to take is to shift and then run the QuickBooks Print and PDF repair tool.
Step 2: Now you need to do the .PDF file related job that primarily leads to QuickBooks Print and PDF repair tool.
Step 3: And after that do the .PDF file related job that gives rise to this problem.
Step 4: If you see the error on the window, then kindly reboot the system and then attempt again.
Step 5: Authenticate to print the XPS document author and then click Save it as a PDF file.
Step 6: It is possible to save the XPS document author as a PDF file with the assistance of XPS document author elements.
Step 7: Open a notepad and then type anything.
Step 8: Navigate to the file and then click Print.
Step 9: Now, choose the XPS document author and then choose the Print option.
Step 10: Now, choose the Desktop and then go to the desktop.
Step 11: Now see if you can read the particular XPS document written.
Solution 3: RUN System File Checker to Fix MSXML 6.0
System file check is like an advantage provided by Microsoft to fix Windows system files.
Here are the steps to RUN system file checker to fix MSXML 6.0:
Step 1: Click the Windows Start button.
Step 2: Press the Command and then hit right-click.
Step 3: Now click on the option displayed on the bottom bar in order to run as an Admin.
Step 4: If you are prompted to Enter the Admin Password, then type it and then select an OK and press it.
Step 5: The final step is to enter SFC/scan now.
Solution 4: Avoid the Print Spooler
Step 1: Firstly, You need to open the particular Printer Control Panel in the Windows.
Step 2: Press right-click on the Microsoft XPS writer and click it.
Step 3: Now you need to choose the Printer Properties.
Step 4: Now you need to press the Advanced tab option and then select the Print Directly to the printer option.
Step 5: Save all the changes by pressing OK and then close Printer Properties.
The article comes to an end. We hope that with the information shared you have been able to fix QuickBooks unable to create PDF errors to a great extent.
Accounting Professionals, CPA, Enterprises, Owners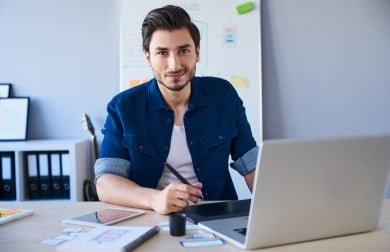 Looking for a professional expert to get the right assistance for your problems? Here, we have a team of professional and experienced team members to fix your technical, functional, data transfer, installation, update, upgrade, or data migrations errors. We are here at Dancing Numbers available to assist you with all your queries. To fix these queries you can get in touch with us via a toll-free number
+1-800-596-0806 or chat with experts.
---