Are you also looking to convert your GnuCash file into QuickBooks Online, then this blog will help you out. Conversion from GnuCash to QuickBooks Online is not as easy as just copying the file. When you are pasting into QuickBooks Online you have to do it correctly or else it won't work. Many people recently have been eager to convert their GnuCash data files to QuickBooks Online. However, converting data from GnuCash is not as simple as clicking on a few options and downloading the file. GnuCash requires specific settings for conversion to QuickBooks Online, with all the correct settings in place you need to create a new Chart of Accounts and then import those accounts into QuickBooks Online. In this blog, you will get all the crucial points mentioned regarding the conversion of GnuCash to QuickBooks Online.
Make your conversion
Discover if your conversion is possible and what it costs. Get your quote!
What is GnuCash?
GnuCash is a free, open-source, and cross-platform accounting software. GnuCash can be used to manage finances, record expenses, track income, and make payments. GnuCash can also be converted to QuickBooks Online, which makes it easy to track your financial progress and manage your business finances. An accounting program called GnuCash uses a double-entry bookkeeping system.
What is QuickBooks Online?
QuickBooks Online helps you to manage your business finances easily. You can easily grow your business effortlessly with QuickBooks Online. It is a cloud-based financial management software. With the help of QuickBooks Online, you can easily manage your business finances.
What are the Benefits of Converting GnuCash to QuickBooks Online?
If you're using GnuCash to manage your finances, you may be wondering if there's a better way. You might be interested in converting to QuickBooks Online, which offers a number of benefits. Here are five of the most important:
Improved Trackability and Accountability: QuickBooks Online is great for tracking your expenses and revenues. This makes it easy to keep tabs on where your money is going and what profits you're making.
Greater Flexibility and Customization: QuickBooks Online lets you customize your reports and data entry forms to make them just the way you want them. This means you can get accurate information quickly, without having to spend hours tweaking settings. As a result, you won't need to spend hours tweaking settings and can get important information quickly.
Enhanced Security and Privacy: With QuickBooks Online, you can keep all your financial information securely encrypted. This means that no one, not even QuickBooks itself, can access your data without your consent.
Greater Interface: With QuickBooks Online, you can work with other businesses' finances as well as your own. This opens up opportunities for collaborations and joint companies that wouldn't be possible with GnuCash alone.
More Convenient Payment Options: One of the biggest advantages of switching to QuickBooks is its convenient payment options. You can easily invoice customers and collect payments through PayPal or iTunes billing, among others.
Improved Efficiency and Productivity: GNUCash is a complex financial management software that can be difficult to use. Conversion to QuickBooks Online eliminates this complexity, making it easier and faster to manage your finances.
Enhanced Communication and Collaboration: With QuickBooks Online, you can share transactions with colleagues or clients easily and securely. You can also track expenses and income in real-time so that you always know where you stand financially.
Reduced Administrative Costs: Conversion to QuickBooks Online will save you time and money on admin tasks such as tracking expenses and managing your bank accounts – making your finances more streamlined and manageable overall!
Greater Control over Your Finances: With QuickBooks Online, you have complete control over your finances. You can track your spending, income, and assets all in one place. This allows you to make better decisions about your finances and protect yourself from potential financial pitfalls.
Better Features: It offers additional features hidden from the main navigation screen. Its key features are Accounting, Banking, and Expenses which are better than GnuCash. GnuCash is best for freelancers and QuickBooks Online is good for small businesses.
How to Convert GnuCash to QuickBooks Online
QuickBooks conversion will spend time to determine your business as well as your current system.
Now, it's time to properly set up the template file. To do this, the right procedures must be developed, ensuring that QuickBooks is customized for your business and that we can effortlessly transfer all of the data from your current accounting system.
It's important to have the proper knowledge of your new system. We will guide you properly and ensure that you don't face any issues.
This procedure enables us to determine whether you require any more information or monthly reports in order to run your business.
Run the QuickBooks software for a month and then check-in. If you still face any issue and are unable to convert GnuCash to QuickBooks Online then you can connect with the Dancing Numbers team.
GnuCash is a great accounting software, but it can be difficult to convert your data to QuickBooks online. In the above article, you will read how to do it quickly and easily. Converting GnuCash is not an easy task but you will see the easy points mentioned above, with the help of that you can easily convert GnuCash to QuickBooks Online. In case you still face any issues related to this then you can connect with Dancing Numbers team via LIVE CHAT.
Accounting Professionals, CPA, Enterprises, Owners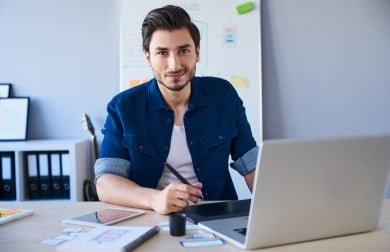 Looking for a professional expert to get the right assistance for your problems? Here, we have a team of professional and experienced team members to fix your technical, functional, data transfer, installation, update, upgrade, or data migrations errors. We are here at Dancing Numbers available to assist you with all your queries. To fix these queries you can get in touch with us via a toll-free number
+1-800-596-0806 or chat with experts.
---
Frequently Asked Questions (Faqs)
Can GnuCash Open QuickBooks Files?
Yes, GnuCash can open QuickBooks files. You can output your data in a CSV format. Then, either uses GnuCash's QIF importer to import the CSV data directly or convert the CSV to QIF.
Is GnuCash better than QuickBooks Online?
GnuCash and QuickBooks Online both are great on their own, but still QuickBooks Online is better than GnuCash in many ways such as QuickBooks Online features, prices, and ratings are better than GnuCash.
Why is QuickBooks Online Better?
• It sends you unlimited estimated and invoices.
• QuickBooks Online can track your income and expenses.
• In this payroll subscription is available.
• It can access your data online by a PC, Mac, tablet, or Smartphone.