During QuickBooks Connect, there was a lot of discussion about the QuickBooks Online Advanced App, including its benefits for accountants, bookkeepers, and ProAdvisors. However, there are a lot more features in this new software than only improvements for accountants and ProAdvisors.
Save Time, Reduce Errors, and Improve Accuracy
Dancing Numbers helps small businesses, entrepreneurs, and CPAs to do smart transferring of data to and from QuickBooks Online. Utilize import, export, and delete services of Dancing Numbers software.
For Microsoft Windows (64-bit needed), the QuickBooks Online Advanced Desktop app provides more creative navigation and improvements to speed up workflows. The app was made more stable for power users who spent several hours using QuickBooks Online thanks to its multi-tab and company switching features. It is especially useful for QuickBooks users who use more than one QuickBooks Online Account or access QuickBooks multiple times per day. If you opt to access QuickBooks Advanced through the QuickBooks Online Advanced Desktop app for MSW instead of a web browser, you can remain logged in for up to six months unless you manually choose to log out. Once you sign in, you can stay signed in, allowing you to access QuickBooks Online whenever you need to without having to sign in again.
A navigation map view similar to the home page workflows found in QuickBooks Desktop will be available to users. Giving consumers a roadmap of related steps and processes could speed up and simplify workflows for some users. Accessing multiple QuickBooks Online companies at once and switching between them without reloading each company is another important advantage of the new app. No matter what QuickBooks Online version your clients are using, you can effortlessly manage them all with this functionality.
Downloading the App
If you want to get the app then go to the QuickBooks Online Accountant or QuickBooks Online Advanced and then click on the Gear icon.
Then you will see a link to get the desktop app.
The app may install automatically but it depends on your settings. You could be asked to save the.exe file; in that case, simply you have to select Save after deciding where to save the file. The installation can then be started by opening the QuickBooks Advanced Setup file.
A shortcut to the app is installed on your desktop at the time of installation. The application ought to launch instantly after installation. Open the app from the shortcut if it doesn't.
Your user ID and password must be entered on the sign-in screen. Select Sign in after that.
Choose the company you want to open if more than one QuickBooks Online Advanced company is displayed on your screen. (An error message will be displayed if your user ID does not belong to a QuickBooks Online company.)
When using the Advance Desktop app for the first time, you can choose how QuickBooks will be displayed on the home page. (Later on, you can change this option.)
Switching Views in the QuickBooks Online Advanced Desktop App
A navigation map similar to that used in QuickBooks Desktop can be used to view accounts. With the help of this map, you can view QuickBooks Online processes such as expenses, sales, reporting in workflow diagrams, and payroll, which helps in giving you quick navigation to the required work areas.
If you want to switch between the QuickBooks Online dashboard view and the navigation map view, then you can choose either the Dashboard view or the Map view on the map.
Accessing Multiple QuickBooks Online Accounts
If you want to access multiple QuickBooks Online Accounts in multiple tabs, then you have to select the "You are viewing (company name) drop-down, and after that choose the QuickBooks Online Company Account that you want to switch to. For ProAdvisors, bookkeepers, and accountants using QuickBooks Online-Accountant, as well as users of QuickBooks Online-Advanced, there are many benefits to using the QuickBooks Online Advanced Desktop app for Microsoft Windows instead of QuickBooks through a web browser.
All QuickBooks Online Accountant and Advanced users can download the new app for free.
Download and Use the QuickBooks Online Desktop App
Our app makes it simple to access your company file(s), even if you oftenly use QuickBooks Online or have more than one account.
Learn about Features of the Desktop App
The advantages of the QuickBooks Online desktop app include:
Stay Signed in: The QuickBooks Online desktop app allows you to stay signed in for 6 months unless you actively sign out, saving you from having to sign in and out of a web browser multiple times a day.
Navigation Map View: You will have the option to select a navigation map that is comparable to what you are used to using in QuickBooks Desktop if your QuickBooks Desktop account has been migrated to QuickBooks Online.
Access Numerous QuickBooks Online Companies: Without reloading each company you can access multiple companies and switch between them, in the QuickBooks Online.
Download the QuickBooks Online Desktop App
You must be a subscriber to QuickBooks Online or an accountant with a QuickBooks Online Accountant. You also need a computer running Windows 64-bit.
Note: After uploading your data, you have the option to download the software if you are switching from QuickBooks Desktop to QuickBooks Online. Then you have to go to step 3 which is mentioned below.
Firstly, sign in to your QuickBooks Online account.
Then you have to go to Settings. Choose Get the desktop app next.
Your settings may allow the app to install itself automatically. QuickBooks will ask you to save the.exe file if you don't.
a. If prompted, then you have to select Save after deciding where to save the file. To install QuickBooks, you have to open the setup file.
On your desktop, a shortcut to the app gets installed. The app should open automatically after installation. You have to open the app from the shortcut if it doesn't.
On the sign-in screen, you have to enter your user ID and password. Next, you have to click Sign in.
Choose the company that you want to open if more than one QuickBooks Online company is seen.
Note: If your user ID is not linked with a QuickBooks Online company, an error message will appear.
You will have the option to choose how QuickBooks is shown on the home page the first time you use the desktop software (you can change this afterwards).

Then you have to select Yes, let's go if you want a view that is similar to QuickBooks Desktop when you switch.
Choose No, I already know how to use QuickBooks Online if you are already familiar with QuickBooks Online.

You are ready to go once you have selected your company.
Use the shortcut to access your QuickBooks account once you have the desktop software. The software starts QuickBooks Online automatically when you login in because it has your sign-in information. You won't be required to sign in again for six months unless you log out.
Note: Check your browser first if you are experiencing any issues with the app before contacting help. If it does, you may need to reinstall the software to make it work.
If you Can't Update the QuickBooks Online App for Mac to the Latest Version
To stay up-to-date with new features and major updates, you must install the most latest version of the program. This update ensures that your QuickBooks for Mac program receives all necessary fixes and runs smoothly.
You have to open the QuickBooks Online that you downloaded.
Drag the QuickBooks Online file to your Applications folder after following the prompts.
From the Applications folder you can launch the QuickBooks Online app.
Note: You might need to remove the previous software from your system before downloading and reinstalling the update if you are still unable to do so.
Access Multiple QuickBooks Online Companies
You can switch between your several QuickBooks Online companies without logging out if you have more than one. For each company file, you can also open a new tab. Accounts with a subscription to QuickBooks Online are accessible through the app.
Accountants have the option of opening several client accounts simultaneously, in different tabs, or from one location. Regardless of the client's subscription, accountants have access to client accounts.
Access Multiple Accounts from a Single Point
You have to open the desktop version of QuickBooks Online.
In the dropdown menu, you have to choose You're viewing [business name]. Next, you have to select the business you want to switch to.
Access Multiple Accounts from Multiple Tabs
You have to open the QuickBooks Online desktop app.
To add a new tab, you have to click the plus (+) sign next to the tab with your company's name.
Choose the company that you want to switch to from the dropdown menu that says You're viewing [company name].
Repeat for every company that you want to have open at the same time.
If you wish to close the tab, click the X.
Switch Your View in the Desktop App
You can view your account as usual if you use QuickBooks Desktop. Processes from QuickBooks Online including sales, spending, payroll, and reporting are shown in a diagram in the map view. You can choose which pages you want to work on by doing this.
Choose either Map view or Dashboard view in the app to switch between the map view and the dashboard view.
The above article has mentioned all the important parts of the QuickBooks Online Advanced Desktop App for Microsoft windows. If you got stuck in any problem even after reading this article then you can connect with Dancing Numbers experts via LIVE CHAT anytime as they are available round the clock for the users. Hopefully, this article will help you out but if not then without hassle dial the help desk. Your problems will be resolved in few minutes.
Accounting Professionals, CPA, Enterprises, Owners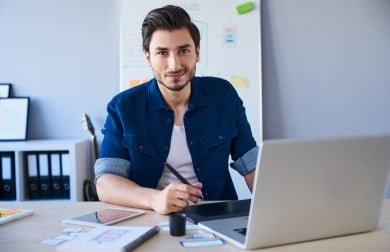 Looking for a professional expert to get the right assistance for your problems? Here, we have a team of professional and experienced team members to fix your technical, functional, data transfer, installation, update, upgrade, or data migrations errors. We are here at Dancing Numbers available to assist you with all your queries. To fix these queries you can get in touch with us via a toll-free number
+1-800-596-0806 or chat with experts.
---
Frequently Asked Questions (Faqs)
What are the 4 Key Features that are only included in QuickBooks Online Advanced?
Everything in QuickBooks Online Plus is included in QuickBooks Online Advanced. It includes the option to track by class, in addition to exclusive features like reporting powered by Fathom, batch invoice input, and custom user permissions.
What is the Difference between QuickBooks online and online Advanced?
The SMBs who demand a highly scalable solution and have complex requirements are the target market for QuickBooks Online Advanced. Compared to QuickBooks Online Plus, which can accommodate only five users, QuickBooks Online Advanced supports five times the number of users.
How to Install QuickBooks on a Computer without a Disk?
● Visit the website to Download QuickBooks Products.
● You have to click the link that is under QuickBooks Products that is applied to the product that you want to download.
● If prompted then save the installation program to a location on your hard drive. After the download is finished, double-click the installation file to launch the Intuit Download Manager, which will start downloading the necessary files to begin the installation. The installation will begin automatically, once it is completed.
● After that follow the instructions that are visible on your screen for the QuickBooks product you are installing. Select a location on your hard drive, to finish the installation of your QuickBooks product, enter your license information, and your product number, and agree to the terms of service.