Do you want to see what QuickBooks can do for your business? Try out QuickBooks online with a sample company demo now! QuickBooks Online offers all sorts of features, options, and tools for your business. QuickBooks Online demo version with additional designs and feature. QuickBooks Online Accountant is designed for accountants and bookkeepers who work with multiple clients. It helps them increase their productivity by increasing efficiency among the invoices and clients. Let's see all the important features.
Save Time, Reduce Errors, and Improve Accuracy
Dancing Numbers helps small businesses, entrepreneurs, and CPAs to do smart transferring of data to and from QuickBooks Online. Utilize import, export, and delete services of Dancing Numbers software.
Know the Process For QuickBooks Online Test Drive
In QuickBooks Online Test Drive Intuit offers a sample company. All features of QuickBooks Online are accessible in the sample company. Indeed, even you don't have to sign in. There is now a default account signed in. In this, you can test and perform experiments on any features as it doesn't save any changes that you make. This isn't the main test drive sent off by Intuit. In 2013, ViewMypaycheck 2 Test Drive was launched. Be that as it may, later, they had to end this test drive because of area level moving. From that point onward, the company delivered another sub-domain of the QuickBooks Online demo version with additional designs and features.
QuickBooks Online Test Drive is Secure?
Yes, the QuickBooks Online demo is secured as it doesn't permit bank connections in the sample company and it won't affect regular accounts. If you want to connect your bank account by entering your bank details then, you will receive the message. The message that you will receive is something isn't working. An error occurred while validating the credentials, please try again and it will fail to connect. In case you want to try online banking facilities, then you can opt for either an active or free QuickBooks Online trial account.
Things to Know before Starting QuickBooks Online Demo
Below are some mentioned points that you ought to be aware of prior to getting to the test drive.
Sample company data won't be moved to a membership account.
Connecting a bank account isn't allowed because of safety concerns. As this is a sample company with many users.
In the middle of between, in case you want to save and send the data to the subscription version you can go for the trial version or the active version.
QuickBooks Online Test Drive Links
Go through the link and download QuickBooks Online test Drive. You can choose according to your country and needs.
Get Started with QuickBooks Online Demo
Below are the steps that can access the test drive. Follow the steps and you can enjoy free sample company features.
With the above link you can land on the QuickBooks Online test drive page.
You can verify the security verification and then click on the Continue button.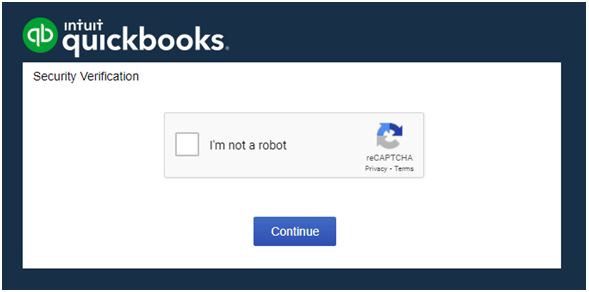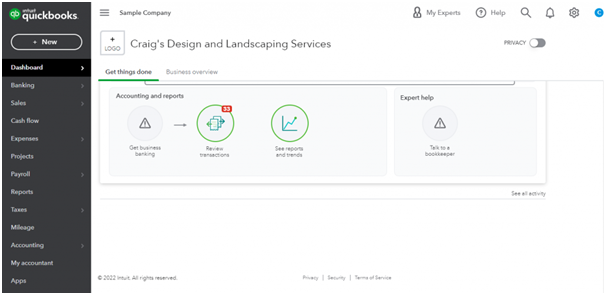 Features of QuickBooks Online Test Drive
You can get comfortable with the QuickBooks Online features before buying the active subscription. QuickBooks Online demo has every feature accessible excluding bank account connection. Some of them are mentioned below:
1. Familiar with QuickBooks Dashboard
If you are new to QuickBooks, you can grasp every one of the features from the test drive dashboard. The QuickBooks Online demo has full dashboard access with the example company. You can investigate any component and practice to be comfortable. There you can see expenses, reports, and profit and loss for the different periods.
2. Customize Reports
You can customize and see many reporting options available in the QuickBooks Online edition. Some announcing options are invoice list, open purchase order, loss, and profit. In case you go to the Reports tab, there are a few most normal options available at the top. You can track down more options by looking over the window. The most you can do is to change the report's design.
3. Track Inventory
In the QuickBooks Online demo account you can figure out how to distinguish surplus or deficit by tracking stock and inventory management.
4. Customize Invoices
The QuickBooks Online demo account has lots of customizable invoice templates available. You can go for the layout or start with the upgraded one. You have full command over your invoice design. You can add a logo, change the textual style, and color and whenever you have completed you can see it as a PDF.
5. Prepare 1099
You can prepare 1099 for tax information in the software free of charge. With the IRS you can e-file.
Here we have discussed the QuickBooks Online Test Drive features, their steps to get started, and everything about you that you will need. Still, if you need instant support then you can contact our helpdesk team as they are available for the users round the clock.
Accounting Professionals, CPA, Enterprises, Owners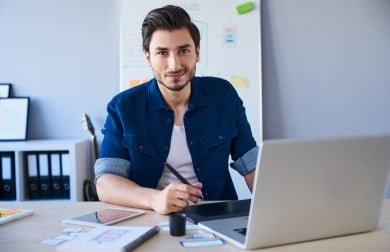 Looking for a professional expert to get the right assistance for your problems? Here, we have a team of professional and experienced team members to fix your technical, functional, data transfer, installation, update, upgrade, or data migrations errors. We are here at Dancing Numbers available to assist you with all your queries. To fix these queries you can get in touch with us via a toll-free number
+1-800-596-0806 or chat with experts.
---
Frequently Asked Questions (Faqs)
What is the QuickBooks Test Drive?
QuickBooks Time Test Drive gives access to a sample account fully populated with recent timesheet data from multiple users. Here you can feel free to explore and can experiment all as you want.
How to Create a Dummy in QuickBooks Online?
● At the top bar goes to the lists menu and then choose Chart of Accounts.
● By doing this it will open a page where you add the dummy bank.
● Click on the drop-down and select new.
● Then click on the radio button for bank and then click on continue.
● Follow the instructions that are available on the screen to complete up the bank.
What are the Two Ways to Track Time using QuickBooks Online?
There are various ways to track employee hours such as:
● Time offers various options such as clocking in and out on a computer
● Inputting time manually
● By using the mobile app
● Using QuickBooks Time Kiosk