The ideal option for companies to handle their sales and marketing operations is now through online platforms. These platforms give companies a better method to communicate with their clients and reply to their inquiries. One such tool is HubSpot. Businesses may develop brand-specific marketing strategies with HubSpot. The effectiveness of their marketing initiatives may be tracked using the same platform. Various platforms, such as Facebook, Linked In, and Email, are available for running the campaigns.
Save Time, Reduce Errors, and Improve Accuracy
Dancing Numbers helps small businesses, entrepreneurs, and CPAs to do smart transferring of data to and from QuickBooks Desktop. Utilize import, export, and delete services of Dancing Numbers software.
You can increase productivity and improve workflow by integrating Zoom with HubSpot. You can automate routine operations, cut down on manual work, and improve team cooperation by integrating these two apps. A variety of advantages can result from integrating Zoom with HubSpot, regardless of whether you run a small business or are a part of a major corporation. With it, you can easily map the data fields across the two applications, doing away with the need for manual data entry and lowering the possibility of mistakes.
Additionally, it provides a variety of pre-built connectors and automation workflows for Zoom and HubSpot that can be tailored to match your unique needs. As a result, you may build up workflows to cause actions in one app depending on occurrences in another app, or you can develop automated processes that operate automatically in the background without any user input. You may further improve your process, lower mistakes, and boost efficiency by making use of the power.
You will want a suitable method of communication between various teams while utilizing HubSpot. To decide how to proceed, you will need to arrange meetings and video chats. Because of this, you might need to link your HubSpot account with a tool like Zoom. This post will cover how to set up HubSpot Integration with Zoom to make this possible.
Overview about HubSpot
Businesses may communicate with their clients, leads, and evangelists using the HubSpot platform. Businesses can utilize the capabilities it includes for sales, marketing, and services. These technologies may help companies manage their relationships with leads and customers, host their landing pages and websites, create email sequences and blogs, and manage their lead and customer interactions. Additionally, businesses may use HubSpot to monitor user activity and assess the efficacy of their marketing initiatives.
HubSpot may be used to monitor the impressions, clicks, and ROI (Return on Investment) of your social network advertising efforts. You may create personalized email marketing campaigns with HubSpot and monitor their success. These HubSpot-related activities routinely generate a ton of data, which is a great source of information that might aid you in creating future marketing efforts that are successful. You may get vital advice for attracting and keeping consumers, develop a better knowledge of your clientele, etc. The firm will grow as a result, and sales will rise.
HubSpot Tools can host your whole website as well as your landing pages. This platform may help you manage integration with your leads and customers in addition to assisting in the creation of blogs and email campaigns. HubSpot evaluates how effective your marketing is. Even better, you may monitor client behavior and modify your products and services to better meet their demands.
Reasons of using HubSpot by Enterprises
Businesses may utilize HubSpot's drag-and-drop website creation feature to develop their websites, saving them from hiring a designer or IT support team to handle the creation and operation of their websites.
The website builder from HubSpot enables businesses to generate content that is both mobile-friendly and personalized for each online visitor.
HubSpot helps organizations enhance their organic search results by providing a platform for locating, tracking, and organizing keywords.
HubSpot allows businesses to track impressions, clicks, and ROI (Return on Investment) from their digital advertising efforts.
Using HubSpot, email marketing campaigns can be customized, and their results can be monitored.
Businesses may use the data provided by HubSpot, a vast source of data, to inform their decisions.
Overview about Zoom
A popular cloud-based video conferencing program is Zoom. By using voice, video, or both, you may virtually meet with other people using Zoom. You may record the sessions, watch them later, and participate in live chat conversations.
Connecting for both organizations and people is made simpler, more immersive, and dynamic with Zoom, an all-in-one intelligent collaboration platform. Zoom technology puts people first by allowing deep connections, promoting contemporary collaboration, and stimulating human invention with integrated solutions including team chat, phone, meetings, omnichannel cloud contact center, smart recordings, whiteboard, and more.
Even on its free plan, Zoom offers limitless one-on-one sessions. You may have a conference for 40 minutes with up to 100 people using the free plan. Up to 500 people can attend your zoom meetings if you buy the big meeting add-on. To allow others in the conference to view what is on your computer, you can also share your screen with them.
Although Zoom offers a wide range of goods and services to enterprise organizations, such as Zoom Rooms (conference rooms with specialized software to facilitate conferencing), video webinars, and even phone systems, Zoom Meetings is the company's main offering and the way most people are familiar with it. Two or more individuals can connect online using Zoom Meetings, which are audio and video conferences.
Zoom Meetings take place on the Zoom app and may be launched and shared by anybody. If you already have the app loaded, you can also start a Zoom Meeting for free on the Zoom website.
With the help of the cloud-based video communications tool Zoom, you can organize online webinars, live chats, screen-sharing, and other collaboration features.
Need of HubSpot Zoom Integration
An effective platform for integration that lets you link several apps and streamline your process. HubSpot and Zoom have one of the most widely used integrations on the platform. You may improve your workflow and automate monotonous processes by combining these two apps. Following are the some points which define you the need of HubSpot Zoom Integration:-
Multi-step Workflow
You may create multi-step workflows involving several applications and activities with this integration. A process that automatically sends a message in Zoom once a new task is created in HubSpot, for instance, and then generates a follow-up task in Zoom once the message has been read, is one example.
Custom Triggers and Actions
You may design unique integration triggers and actions with this Connect. This indicates that you might design workflows specifically for the needs of your business. For instance, you might design a custom trigger that, if a certain event happens in Zoom, notifies your team in HubSpot.
Conditional Workflows
You may also set up conditional processes based on particular criteria using the Connection of both. For instance, you may design a workflow that only sends a message to zoom when a specific need is satisfied in HubSpot.
Syncing of Specific Field
You may set up custom field mapping for this Connect if you just want to sync a limited number of fields between Zoom and HubSpot. By doing this, the two applications only sync the information that is necessary required.
Syncing of Real – Time
Real-time synchronization between Zoom and HubSpot is provided by the integration, which is AI-powered. Any modifications which is made in one app are immediately mirrored in the other.
Advantages of HubSpot Zoom Integration
Businesses may boost efficiency and optimize processes by integrating several apps. By doing this, you can quickly connect Zoom with HubSpot and have access to a number of advantages. There are several advantages for a company using HubSpot Zoom Integration. These advantages include, for instance:
Integrate with HubSpot Meetings
All of your HubSpot prospects may receive instructions about how to join and join a conference call instantly. Every meeting scheduled in HubSpot CRM may be converted to a Zoom meeting using the HubSpot Zoom connector.
Promote Your Zoom Webinars
HubSpot creates a new contact if someone signs up for a Zoom webinar using their information. After that, you can send them automatic follow-up emails, event reminders, and other communications by using HubSpot processes.
Schedule Meetings
With the help of the HubSpot Zoom integration, you can plan and host in-person meetings with other teams inside your company. During these sessions, you may talk about a wide range of topics, such as upcoming marketing efforts, prior performances, and more.
Record, Transcribe, Analyze Your Calls
Calls can be automatically recorded to get more data.
Increase in Productivity
By automating repetitive processes and streamlining your workflow with HubSpot integration, you'll end up spending less time and working more efficiently. Depending on fresh emails received in Zoom, automatically create tasks in HubSpot.
Better Collaboration
You may enhance team communication by combining Zoom with HubSpot to make it simpler for team members to share information and keep on top of projects. When new emails are received in Zoom, automatically upload updates in HubSpot.
Cost Effective
Due to the lack of a developer's fee or expensive software required, integrating Zoom with HubSpot may be done on a budget. Budget-conscious small enterprises and startups should use this.
Customizable
This lets you tailor your integrations to your particular requirements. Select the events that each app uses to initiate an action, create filters to exclude certain data, and more.
Setting is Easy
Even people with little to no coding skills may easily and quickly integrate Zoom with HubSpot. It provides a user-friendly interface and step-by-step guidance for developing and configuring your integrations.
Streamlined Workflow
Your workflow may be streamlined and the time and effort needed to accomplish tasks can be decreased by combining Zoom with HubSpot. Automate the process of adding new Zoom records whenever a new HubSpot entry is made.
Improved Communication
Within your company, integrating Zoom with HubSpot helps enhance teamwork and cooperation amongst various departments and teams. When a new task is generated in Zoom, Set up automated alerts in HubSpot.
Enhanced Data Visibility
You may obtain insights into your company's operations and make better decisions by integrating Zoom with HubSpot since it helps improve data visibility. Monitor a project's development in Zoom and see it in real time in HubSpot.
Increase Efficiency
By automating routine operations, connecting Zoom and HubSpot may boost productivity and efficiency inside your company. This can help you save money and time while also lowering mistakes and increasing accuracy in general.
Competitive Advantage
Your company may get a competitive edge by integrating Zoom with HubSpot by working more quickly, effectively, and accurately than your rivals. This might assist you in providing your clients with better goods and services, hence boosting their happiness and loyalty.
Working with HubSpot Zoom Integration
Your productivity may be greatly increased and your process can be streamlined by integrating Zoom with HubSpot. Following are the steps which you have to follow while working with HubSpot Zoom Integration:
Defines Your Integration Goal
Before configuring the integration, specify your unique demands and objectives. Choose the data you want to sync and the activities you want to automate between the two applications. You may use this to determine the appropriate triggers and actions for your integration.
Use of Appropriate Triggers and Actions
For each app, a variety of triggers and actions are provided. Pick the ones that correspond most closely to your integration objectives. Use the "New Email" trigger in Zoom and the "Post a Message" action in HubSpot if you want to automatically publish a message in HubSpot whenever a new email comes in Zoom.
Mapping of the Field Appropriately
When configuring your integration, be careful to map the fields properly. Verify that the data from the first app is mapped to the relevant field in the other app.
Testing of the Integration
Test your integration extensively before enabling it to ensure that it performs as intended. Send test data to make sure the two programs are synchronizing properly.
Monitoring of Your Integration
To ensure that your integration continues to function properly, keep an eye on it. As soon as you identify any errors or possible issues, take immediate corrective action.
Stay Organized
Maintain structure in your integrations to ensure proper operation. Give your integrations descriptive names and labels for simpler identification and problem-solving.
Test Thoroughly
Make sure your integration has undergone rigorous testing prior to deployment. You can help prevent errors and other issues that can negatively impact your productivity by doing this.
Monitor Performance
Keep an eye on the integration's performance on a regular basis. Watch any problem logs or metrics that provide to make sure your integration is functioning properly.
Keep Your Apps up to date
To maintain compatibility, keep your apps updated. By doing this, you can be sure that your apps will work with any modifications or upgrades made to the integration platform.
Customer Service
If you encounter problems or have inquiries regarding configuring your integration, don't be afraid to ask for help. You may get help debugging any problems and making sure your integration is configured correctly from the support teams for your individual applications.
Steps for HubSpot Zoom Integration
You must fulfill the following conditions before integrating HubSpot Zoom:
Your HubSpot account must have you as a super admin.
In your Zoom account, you must have admin rights.
Multiple Zoom accounts cannot be connected to HubSpot at once, however once connected, the connection may be used by numerous users in a single Zoom account.
The following Zoom specifications must be satisfied by your Zoom account.
These are the Steps that Make up the Procedure:
Zoom Integration for HubSpot: Install Zoom Integration
Linking Your Individual Zoom Account with HubSpot Zoom Integration
HubSpot Zoom Integration
Follow the Directions Below:
The first step is to go into your HubSpot account and choose the marketplace icon. "App Marketplace" should be selected.
Either use the search box or scroll down to discover the Zoom integration.
Choose it. The page for the Zoom integration will launch. In the top right corner, you have to click on the Install app button.
Enter your Zoom login information in the dialog box to sign in. You may also log in with Facebook, Google, or SSO.
Authorize the integration by clicking the "Authorize" button.
After returning to HubSpot, Locate Zoom in the list of Connected Apps. This demonstrates the effectiveness of the integration.
Linking of Your Individual Zoom Account
Once the account administrator has set up the connectivity, you may link your Zoom user account to HubSpot. You must do this if you want to include your Zoom URL in the HubSpot meeting link.
Follow the Directions Below:
The first step is to go into your HubSpot account and choose the marketplace icon. "App Marketplace" should be selected.
The "User Accounts" tab may be found by clicking the Zoom link.
Activate the "Link an Account" button.
Locate your Zoom account by using the drop-down box in the right panel by clicking the Zoom user account.
Now activate "Link Accounts".
Any company seeking to organize their processes and boost productivity would be wise to integrate Zoom with HubSpot. This makes it simple to integrate your preferred apps and quickly automate tasks. It differs from other integration solutions due to the sophisticated capabilities it offers, such as real-time data synchronization and custom field mapping. This allows you to concentrate on expanding your business while we handle the other details.
This post taught you about Zoom and HubSpot. The next section of this post goes into great depth on how to set up HubSpot Zoom Integration in just 2 simple steps. Complex data extraction from a wide range of free data sources, like HubSpot, can be difficult and for this we are here to assist you.
Accounting Professionals, CPA, Enterprises, Owners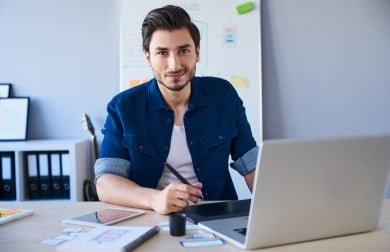 Looking for a professional expert to get the right assistance for your problems? Here, we have a team of professional and experienced team members to fix your technical, functional, data transfer, installation, update, upgrade, or data migrations errors. We are here at Dancing Numbers available to assist you with all your queries. To fix these queries you can get in touch with us via a toll-free number
+1-800-596-0806 or chat with experts.
---
Frequently Asked Questions
When will the Integration between Zoom and HubSpot be ready?
The complexity of integration between Zoom and HubSpot will determine how long it takes to set up. Most integrations may be set up in a couple of minutes due to the user-friendly interface.
How often do Zoom and HubSpot's Databases Sync?
Zoom and HubSpot may sync data in real-time or at predetermined intervals. Depending on your needs, you can easily decide how often your data is synced.
What Happens if I Uninstall one of the Applications?
The integration will stop working and there won't be any data syncing between the two applications if you uninstall one of the apps. The integration may be quickly resumed by reconnecting the app.
Can I alter the Fields that HubSpot and Zoom Sync together?
Yes, You may alter the fields that are synchronized between Zoom and HubSpot according to your unique requirements. Select the fields which you want to sync and then map them to the equivalent fields in the other app.
What does the Zoom Meeting Tool from HubSpot Entail?
Maintaining your workflow before, during, and after a meeting allows the HubSpot App for Zoom Meetings to increase productivity and keep you focused. Apply the app to: During the Zoom meeting, you may view the HubSpot contact information for each participant. While the Zoom meeting is underway, add notes to HubSpot contact records.