The advancement of technology over the past two decades is astounding. The things that smartphones do for us and allow us to do make them one of the greatest technological achievements ever.
QuickBooks Online Mobile App helps you having your business information at your fingerprints. With the help of QuickBooks online Mobile App you can easily view client information quickly, send them bills, photograph of expense receipts, make notes of them, and can do a lot more. You can obtain client consent to begin a service right away. It You may speed up payment by converting accepted quotes into invoices. From your iOS or Android device, you can send a confirmation email to consumers with your payment receipt. It helps in spending tracking for business.
Save Time, Reduce Errors, and Improve Accuracy
Dancing Numbers helps small businesses, entrepreneurs, and CPAs to do smart transferring of data to and from QuickBooks Desktop. Utilize import, export, and delete services of Dancing Numbers software.
QuickBooks Online Mobile App is paperless and it only requires you to upload a picture of your receipt. It organizes your expenses into categories to save time with your finances at tax time. On your or an Android device, you can view a snapshot of your company using the profit and loss charts. On your Apple watch, you can quickly assess the state of your company, can view account balances, earnings, expenses, and open invoice amounts quickly.
About QuickBooks Mobile App
You can manage your company's finances wherever you are by using the QuickBooks mobile app or the QuickBooks Online mobile app.
Among the many simple features, it has been the following:
Right from your mobile device, send estimates and bills.
View, enter, and modify transactions like estimates, sales, and expenses.
Real-time monitoring of the anticipated cash flow for your company.
To keep track of all expenses, large or small, take pictures of the receipts. During tax season in particular, this is advantageous.
Fast electronic payments can be received from QuickBooks' own credit card processing as well as from third-party applications like Square and Paypal.
Real-time reports that keep tabs on your company expenditures as they happen and sync them across your programs so you're always up to current.
To guarantee that your company transactions and records are constantly safeguarded, robust security technologies, such as 128-bit SSL encryption, are used.
By Plan Features
The QBO mobile app includes the aforementioned functionalities by default. The quantity of functions you may access on the app, however, is dependent on the plan your company uses, just like it is with your QuickBooks software. Based on the available QuickBooks Online plans, there are five main plan choices:
Self-Employed: This entry-level package is designed for freelancers who probably don't require a lot of premium features. This covers standard functions like syncing bank transactions, taking pictures of receipts, and tracking expenses.
Simple Start: These two plans-along with the self-employed one-are the most straightforward and feature-light. All of the earlier list's essential capabilities, including sending estimates and invoices, accepting electronic payments, and receiving real-time company reports, are included in the Simple Start Plan.
Essential: All the standard functions, as well as extras like staff time tracking and bill payment, are included in this subscription.
Plus: Additionally, this plan contains all of the features mentioned above in the other plans. Additionally, it has new capabilities including project management within the app and up to five users' ability to track inventory.
Advanced: This plan offers all of the features found in the other levels as well as the most robust features available. Faster transaction speeds and business analytics are included.
Why You Should Use the QuickBooks Mobile App
The QuickBooks mobile app is an effective tool for company due to its general use and convenience.
Any strategy you choose should always be prepared for:
Regardless of whether you are at the office or on the go, all the information about your company is always current across all of your QuickBooks programs.
Every functionality your business requires is available to you.
No matter if you frequently travel or only meet with clients outside of the office on occasion, managing your business and finances is much simpler.
All of your company's information will be in your palm of your hand, according to everyone. But it's critical to understand whether your preferred version of QuickBooks is compatible with the mobile app before you download it.
Which Versions of QuickBooks Can Use The Mobile App?
A subscription to any QuickBooks Online program includes free access to the QBO mobile app. These comprise:
QuickBooks Simple Start
QuickBooks Essential
QuickBooks Plus
QuickBooks Advance
In other words, whichever package you pick, you can utilize the mobile app as long as you have an active QuickBooks Online account. Can I still utilize the mobile app if I already use QuickBooks desktop? you might be thinking.
Users of QuickBooks Desktop can access the mobile app?
No, at first. Anyone using any of the QuickBooks Desktop programs was previously unable to use this functionality without upgrading to an online plan. In 2022, everything has changed, though.
Beginning this year, all QuickBooks programs-including the desktop versions-will demand a monthly subscription charge to operate. Desktop users will now get access to a number of features, including the mobile app, that were previously inaccessible to them.
How to Download the QuickBooks Online Mobile App
The QuickBooks Online app can be downloaded by selecting your device from the list below. By utilizing the browser on your device, you can also access QuickBooks Online without downloading an app.
iOS App
QuickBooks Online can be found by searching the App Store on your device. In other nations, it could not be accessible.
Install after choosing Free.
Use the same user ID and password to log in to the app if you are already registered for QuickBooks Online.
A one-time code could be required from you to verify your identity. You can access your account after it has been verified.
Android App
Search for QuickBooks Online in Google Play on your device. Both smartphones and tablets can use this software. In other nations, it could not be accessible.
Pick Install.
Use the same user ID and password to log in to the app if you are already registered for QuickBooks Online.
A one-time code could be required from you to verify your identity. You can access your account after it has been verified.
Note: If you already have a QuickBooks subscription and are experiencing trouble logging in to the app, double check that you are using the same login information as you used for the online browser.
How to Use the QuickBooks Mobile App
Follow the following steps in order to work with QuickBooks Mobile App:
First you have to navigate and open your mobile app store.
In App store, search for the QuickBooks Online by typing QuickBooks online in the search engine field.
Once you get it you can download it if it is not otherwise click on open button to open it.
If you already have an account then sign in with your login credentials otherwise sign up.
Once you sign in the dashboard of your QuickBooks will open Infront of you.
You will see plus sign on dashboard, click on it there are many options related to your company. Options are following:

Expenses
Bank deposit
Estimate
Invoice
Payment
If you want to edit any one above mention options then just click on it and then update it.
In the left side of your screen there is the menu button, click on it.
All the features of your app related to your company are available here, just click on them and update them, as per your requirement like:

Customer: Detail of your all customers.
Expenses: You can Track it, upload a photo of your expense, and then save it by clicking on save button.
Profit and Loss: Shows the progress report of your company.

Once you are done with all the update, which ever your want to do, so just log out and exit from the app.
Fix Common Errors in the QuickBooks Online Mobile App for Android
If you're utilizing the Android-based QuickBooks Online mobile app. If you upgrade, sign in, or wait until Google Play charges your credit card, you can experience difficulties.
Fixing of Sign in issues
Account not Authorized: Your membership to QuickBooks Online may be deactivated. Attempt to sign in once more after verifying that your subscription is active.
Invalid Profile for Login: It's possible that your Wi-Fi or network connection is down. Before trying again, confirm that you are in a network or Wi-Fi service area.
Fixing of Upgrade Errors
Updated linked program no longer installed: Restart the computer and try again.
We apologies, but there was a problem storing your data. QuickBooks should be uninstalled. Now you have to reinstall the app from your Google Play Store.
Fixing of other App Related Issue
Following are some fast fixes for the majority of app-related issues:
Change your device's WiFi data connection to 4G (varies by device).
Reopen the app after closing it.
Wipe the app's data. For this:

Access the settings on your device.
Choose Apps (device specific).
Select Storage after selecting QuickBooks program from the list.
Decide on clean data.

Restart your device after turning it off.
Reinstalling the software is recommended.
Fixing of Google Play Charge Error
Your payment card was debited by Google Play in error:
Be at ease. Your credit card and subscription are both in good working order. QuickBooks Online for Android is still available after your successful purchase. Your subscription status will continue to be updated. From Settings, select Subscription, and then check your status. You'll see the date of your subsequent renewal after your subscription has successfully updated.
There are numerous strong and practical features in the Intuit QuickBooks product library to meet all of your small business demands. QuickBooks can make running your small business lot simpler, from assisting you in managing your cash flow to keeping track of your inventory and transactions. If you make use of the particular features of the QuickBooks mobile app, this is especially true.
Still if you face any issue then we can assist you, in both situation that is installation and its optimization. Additionally, we can teach your business how to utilize it and offer helpful advice when working with an experienced accountant.
Accounting Professionals, CPA, Enterprises, Owners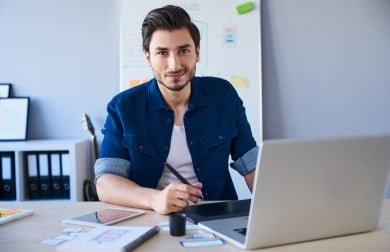 Looking for a professional expert to get the right assistance for your problems? Here, we have a team of professional and experienced team members to fix your technical, functional, data transfer, installation, update, upgrade, or data migrations errors. We are here at Dancing Numbers available to assist you with all your queries. To fix these queries you can get in touch with us via a toll-free number
+1-800-596-0806 or chat with experts.
---
Frequently Asked Questions
Can QuickBooks be used on a Mobile Phone?
The QuickBooks Online mobile app is compatible with Android, iPhone, and iPad devices. Separately purchased devices; a data plan is required. The mobile apps and mobile browser do not offer all features. Your QuickBooks Online subscription comes with free access to QuickBooks Online on mobile devices.
Is QuickBooks App same as QuickBooks Online?
You can work with your accountant in real time using QuickBooks Online because it is web-based and accessible from anywhere you have an internet connection. You can manage your account while on the road with the free QuickBooks mobile app.
Is QuickBooks Online App still Supported?
On April 20th, 2021, the QBO desktop app will no longer be updated, downloaded, or maintained by our customer success teams. It will also be deactivated. If the application is already installed on your computer, you can still use it, but you might have a better experience moving forward by using an Internet browser.
Is QuickBooks Paid Monthly?
Offer conditions: Until you cancel, your account will be automatically charged each month. Your service prices will be modified in accordance with any additions or deletions of services. Where appropriate, sales tax may be used. Other QuickBooks promotions cannot be coupled with this one.
What are the Benefits of QuickBooks App?
Record your earnings and outgoings.
Send mobile invoices and estimates in an unlimited number.
Transactions from your bank and credit card accounts should be downloaded.
On a PC, Mac, tablet, or smartphone, you can access your data online.
Payroll subscriptions are offered.
Handling and paying debts.
Accessibility restrictions for your users.