There can be multiple reasons for you facing sign-in issues in QuickBooks Online. This article will provide you with all possible solutions on how to fix common sign-in errors in QuickBooks Online.
Save Time, Reduce Errors, and Improve Accuracy
Dancing Numbers helps small businesses, entrepreneurs, and CPAs to do smart transferring of data to and from QuickBooks Desktop. Utilize import, export, and delete services of Dancing Numbers software.
Why do We Face QuickBooks Online Login Issue on Chrome?
There can be a plethora of factors that trigger QuickBooks Online login issues on Chrome. Some of the most common factors leading to such a problem are listed below:
The issue most probably occurs when a user forgets to appropriately sign out from their previous QuickBooks session.
If someone tries to log into QuickBooks Online on chrome on another device but uses the same credentials.
The login issue can also take place if your device's firewall or antivirus program blocks the access of the software.
Ways to Fix Common Sign-In Errors in QuickBooks Online
Notifications relating to the unavailability of web pages or Error 404 might appear on your screen while signing in. Some easy and straight forward solutions to this problem are:
Ways 1: Take a Look at Your Browser Settings
There are certain browser settings that are required to access QuickBooks Online.
Step 1: Examine whether your browser can work with QuickBooks Online.
Step 2: QuickBooks needs certain browser settings like JavaScript and pop-ups in order to load. Make sure to turn on these settings.
Step 3: Now you can easily sign in to QuickBooks Online.
Ways 2: Clear up Cache and Cookies from Your Browser's:
In order to run faster, QuickBooks Online uses your browser's cache and cookies. This, however, comes with the possibility of your web pages getting blocked from loading.
Thus, you can try cleaning up your browser's cookies and cache and then sign in to QuickBooks Online.
Still unsuccessful? Proceed to the next solution.
Ways 3: Sign-in to QuickBooks Online
Make an attempt to sign in directly into QuickBooks Online. In case you are unable to access the page, try an alternative method.
Step 1: Visit the official site of QuickBooks.
Step 2: Select QuickBooks Online after hovering on Sign In.
Step 3: Now try signing into QuickBooks Online.
For some reason, if you're still unable to sign in, proceed to the next method.
Ways 4: Add QuickBooks to the List of Trusted Sites
It can occur that your device's security is preventing QuickBooks Online from working. The solution to this is apparently adding QuickBooks Online to your list of trusted websites.
Step 1: Try to discover the method designed for adding trusted sites to your browser.
Step 2: Now begin to add these links to your browser's trusted websites:
Step 3: Now, Restart your browser.
Step 4: Lastly, Proceed to sign in to QuickBooks Online.
Ways 5: Restart Your Computer as well as Modem
Sometimes all that is required is a fresh start. Hence, restart your device to correct the current situation and clear issues in the background.
Step 1: Turn off your computer and internet modem. In case you might be using a wireless router or server, unplug it.
Step 2: Wait for a minimum of 30 seconds before turning on your modem or re-plugging your router or server.
Step 3: You can now turn on your computer and proceed with signing in.
If you cannot sign into QuickBooks Online even after following all the given methods, attempt the last solution.
Ways 6: Clear Your Domain Name System (DNS)
If the aforesaid solutions fail to solve your issue, don't worry. Try clearing your DNS.
However, you must take note of the fact that this step might affect your operating system. It would be preferable if you contact your internet service provider or an IT professional before executing this step.
Steps for Windows Users:
Step 1: Exit from your Browser.
Step 2: After selecting the Windows key, Enter "CMD" in the search area.
Step 3: A Command prompt will appear on your screen. Right-click on it and then select the Run as administrator option.
Step 4: Now, enter "Ipconfig /flushdns" and then press Enter.
Step 5: You have to enter "ipconfig /registerdns" now and again press Enter.
Step 6: Now, Just shut down the particular Command Prompt window.
Step 7: Lastly, Sign in to QuickBooks Online.
Steps for Mac Users:
Step 1: Quit your Browser.
Step 2: Open the Go menu.
Step 3: Select Utilities from this menu.
Step 4: Now double-click on the Terminal.
Step 5: Now, enter "dscacheutil –flushcache" and press Enter.
Step 6: Enter "sudo killall -HUP mDNSResponder", and again press Enter.
Step 7: You can now close the Terminal window.
Step 8: Lastly, Sign in to QuickBooks Online.
It is common to face sign-in issues in QuickBooks Online. There exists simple and effortless ways following which you can easily solve this issue.
This article clearly guides you through the various possible solutions. You can also try logging in through an alternative login link. You may also make an attempt at updating or reinstalling your browser or disabling extensions. Apart from these methods, an elementary method can be using incognito mode to sign in or reset your QuickBooks passwords.
Accounting Professionals, CPA, Enterprises, Owners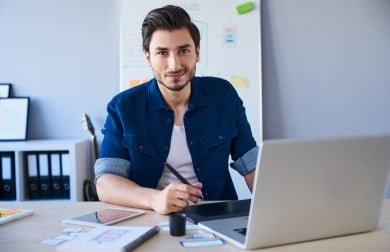 Looking for a professional expert to get the right assistance for your problems? Here, we have a team of professional and experienced team members to fix your technical, functional, data transfer, installation, update, upgrade, or data migrations errors. We are here at Dancing Numbers available to assist you with all your queries. To fix these queries you can get in touch with us via a toll-free number
+1-800-596-0806 or chat with experts.
---
Frequently Asked Questions (Faqs)
What should I do if a Message like "Oops, Something Went Wrong" Appears on my Screen?
Sometimes it might occur that even though you enter the correct credentials, an error notification appears on the screen.
Such a situation may arise due to a third-party extension like "IBM Security Trusteer Rapport". The purpose of this extension is to secure your financial data from malware. However, it can also cause an obstruction in the QuickBooks Online login procedure.
You are then required to disable or remove this extension before signing into QuickBooks Online.