QuickBooks has taken good measures to ensure seamless importing of QuickBooks Desktop for Windows to QuickBooks Online. However, one may get to witness certain errors during the move or after it. In this article, we will delve into the various errors you might come across. And we will take a look at the ways to resolve them.
Save Time, Reduce Errors, and Improve Accuracy
Dancing Numbers helps small businesses, entrepreneurs, and CPAs to do smart transferring of data to and from QuickBooks Desktop. Utilize import, export, and delete services of Dancing Numbers software.
Common QuickBooks Import Errors, Causes and Steps to Fix the Issue
Issue
Reason Behind the Occurrence of the Issue
Steps to Resolve the Issue
Please Remove all Current Employees from QuickBooks Online
Due to the fact that workers are tied to payroll items, year-to-date histories, and other payroll configurations, QuickBooks Online cannot replace them when you relocate data.
You cannot eliminate workers who have pay stubs or pay histories in QuickBooks Online. To relocate your data, you must establish a new QuickBooks Online company without a payroll setup.
The File is Too Big to Export
The maximum number of targets in your QuickBooks Desktop file is limited to the following:

750,000 objectives for QuickBooks Desktop Pro/Premier 2020 and subsequent releases

350,000 goals for QuickBooks Desktop Enterprise
To open Product Info in QuickBooks Desktop, use F2 or Ctrl+1 on your keyboard. Check the target count after that.
There was an Issue while Determining this Company's Eligibility for Imports
You will View This if:

• You are not the QuickBooks Online firm's principal administrator, company administrator, or accountant.
• There is a problem with the account services for QuickBooks Online Payroll.
• You imported data without first logging into your Online account.
• In QuickBooks Online, you didn't finish the setup interview.
• You attempted to relocate your data more than 60 days after the start of your subscription.
To Resolve This:

Step 1: Enter your QuickBooks Online company's login information and respond to the setup interview questions.

Step 2: To migrate your data from QuickBooks Desktop, log in as the principal user or the business administrator.

Step 3: Save your business's address once again.

Making a new Online account is the simplest solution to resolve this issue if you continue to get the problem. Make sure to first cancel your previous subscription.
Your Data is not Exportable. It might be on the Network Drive
This will be seen if your Desktop company is open in multi-user mode or is stored on a drive other than your local C-drive.
To Resolve This:

Step 1: Find your company data file in QuickBooks.
Step 2: Exit QuickBooks Desktop.
Step 3: Move your organization's file to your C: drive.
Step 4: From the new location, Launch QuickBooks Desktop and open your company file.
Step 5: Choose Switch to Single-user mode after choosing File.
Step 6: Click Company, Then click QuickBooks Online, Then click Export Your Company File.
Data Export from QBDT to QBO: Error
You will get to see this if the path to the company file takes more than 4 folders. For instance, C:\My Stuff\QuickBooks files\My Company\2016\Work Files\data.qbw.
To Resolve This:

Step 1: Your firm data file should be located in QuickBooks.
Step 2: Shut off QuickBooks Desktop.
Step 3: Your company file should be copied to a new folder on your local C-drive. For instance, c:\new folder\mycompany.qbw.
Step 4: In QuickBooks Desktop, access your company file from the new location.
Step 5: Choose Company, then choose QuickBooks Online to export your company file.
Steps to Rebuilding the Data File and Restarting the Export Process
Follow the below mentioned steps to rebuilding the data file and restarting the export process.
Step 1: Verify the Company Data
To shut all open QuickBooks Windows, Select Window, then Close All (reports, transactions, and so on).
You should be able to find Verify Data under Utilities in the File.
Continue to 2nd step if QuickBooks reports an issue.
Step 2: Rebuild the Company Data to Repair the Issue
Close all open QuickBooks windows by choosing Window, Then Close All (reports, transactions, and so on).
You will find Rebuild data under Utilities inside the File menu.
You can move on to the 3rd Step if you see the message Rebuild has finished.
Step 3: Verify the Rebuilt Company Data
To close every QuickBooks Window open, Choose Window, Then Close All (reports, transactions, and so on).
Select File, Utilities, And then Verify Data.
Continue to the 4th step if you see the message QuickBooks identified no issues with your data.
Step 4: Initiate the Export Process
Upgrade QuickBooks to the most recent version: Choose Update QuickBooks under Help. To install the updates, Close QuickBooks and reopen it.
Choose for Company, Following which you have to opt for Export Company File to QuickBooks Online.
You have to abide by the on-screen instructions.
Step to Fix Web Connect Import Errors
Before you initiate the process, you have to make sure that you have a Backup of the Company File. And you have to ensure that you are using the supported version of QuickBooks Desktop.
Step 1: Downloading the Web Connect File
Instead of carrying out the process within QuickBooks, you should download your Web Connect file straight from your bank. In order for Web Connect to read the file you download from your bank, it must be a .QBO File.
You have to sign in to your website of the bank.
You have to explore and download the file associated with Web Connect.
You have to launch QuickBooks and the company file, Following which have to Import the .QBO File.
You must disconnect from your account and then Set it Up if you import your transactions and see them in QuickBooks.
If you encounter a problem downloading the file, it can be a problem with your bank.
If you still get to witness the error when you import the file, you have to move to the 2nd Step.
Step 2: Review Notifications from the Bank
Your bank could inform you of modifications or the requirement to verify your identification. Log on to the website of your bank, review your messages, and adhere to the instructions.
Follow the instructions to Disconnect Your Account if your bank is no longer using Web Connect.
Step 3: Switch Bank Feeds Modes
To switch the bank feeds modes, you have to follow the steps highlighted below:
Hover your cursor over Bank Feeds in Banking and choose Change Bank Feeds Mode.
Choose Classic mode (Register mode).
You then have to Import the .QBO File.
If you still see an error, move to Step 4.
Step 4: Create a Test File
You have to make sure whether the issue is pertinent to the company file. You then have to import the transactions into the new company file.
Choose File, Then choose New Company.
Fill out the necessary details after selecting Express Start or Start Setup. The firm name should include the term "Test" to make it more recognizable.
Choose Begin Working.
Import the .QBO file into the testing firm. In your main business file, Download the Transactions into the same bank account that is causing you trouble.
The article highlights the methods you need to know to fix the errors that occur during QuickBooks import. You also get to know about rebuilding the data, and restarting the export.
However, if you are unable to understand the process, it is wise if you take the help of expert. He or she will explain the steps properly.
If you have further queries related to fixing common QuickBooks import errors, then you can connect with Dancing Numbers team via LIVE CHAT.
Accounting Professionals, CPA, Enterprises, Owners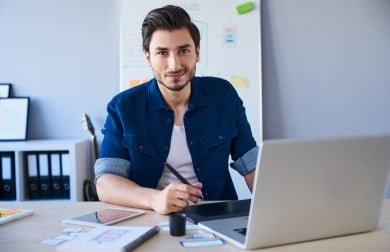 Looking for a professional expert to get the right assistance for your problems? Here, we have a team of professional and experienced team members to fix your technical, functional, data transfer, installation, update, upgrade, or data migrations errors. We are here at Dancing Numbers available to assist you with all your queries. To fix these queries you can get in touch with us via a toll-free number
+1-800-596-0806 or chat with experts.
---