QuickBooks is one of the leading accounting software which is developed to assist the business keep moving in the right direction. QuickBooks helps you to streamline your business and grow on. Many financial formats are available both desktop and online. There are many different accounting tools because of many accounting and bookkeeping needs companies and businesses have.
The QBO (web connect ) format is majorly used for the bookkeeping is bank and credit card related activities. Some of the banks also allow downloading QBO files from online banking. Some of the banks provide the last 90 days for QBO files, CSV, or PDF files for the past 90 days.
Save Time, Reduce Errors, and Improve Accuracy
Dancing Numbers helps small businesses, entrepreneurs, and CPAs to do smart transferring of data to and from QuickBooks Online. Utilize import, export, and delete services of Dancing Numbers software.
Accounting software can import the transaction name as "statements". It also helps in categorization some specific accounting rules of the clients that are not in knowledge of the bank.
.qbo file format is generally associated with the QuickBooks and QBO Files are one of the many web files used in QuickBooks software. It contains an electronic bank statement which is downloaded from the financial institution website. QBO file stands for the online Bank statement file. QuickBooks also contains many features and web-based attributes that enable online banking system transactions such as bill payments, online banking assessments, etc.
Format supported by QuickBooks
There can be many supported file format which is supported by the QuickBooks, however, some of the main formats are below mentioned :
QuickBooks 2018 – 2020 Desktop, windows for Mac, imports QBO(web connect) IIF and QBJ formats
All of the versions of QuickBooks import the IIF format
QFX, CSV, QBO and OFX formats are imported by the QuickBooks
QuickBooks 2013 – 2020 imports QBJ created by your accountant or through CSV2QBJ
How to import QuickBooks through the QBO format
The QBO format is a QuickBooks web connect format used to import the transactions into QuickBooks. QBO does not mean QuickBooks online. You can use the Bank2QBO to convert CSV, Excel, TXT, OFX, QBO, etc to QBO. QuickBooks Desktop imports the files through File Utilities import web connect format. QB online imports the QB files and QBO format is the format support by QB. QB online also import OFX and QFX. QuickBooks desktop imports QBO files into the Bank feeds center. After comporting the transaction you can review them and match to vendor records and assign expense account and after that transaction will be added to the register.
From the above information, it is decided that QBO format is one of the file formats which is very important for the QuickBooks. It is a file used by the QuickBooks program which is having an e-statement downloaded from an online account and used to import and synchronize online bank statements on the computer. Your QuickBooks version should not be old than 3 years to import QBO files. QBO files are very important under Bank feeds in QuickBooks where they matched the records of vendor and assign the income accounts.
Accounting Professionals, CPA, Enterprises, Owners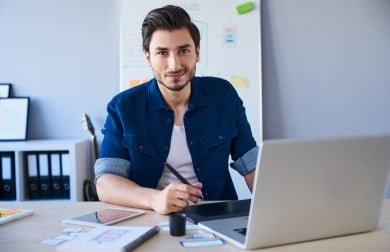 Looking for a professional expert to get the right assistance for your problems? Here, we have a team of professional and experienced team members to fix your technical, functional, data transfer, installation, update, upgrade, or data migrations errors. We are here at Dancing Numbers available to assist you with all your queries. To fix these queries you can get in touch with us via a toll-free number
+1-800-596-0806 or chat with experts.
---