QuickBooks helps you track and arrange your finances. It automates a variety of functions, including time tracking, billing, and bookkeeping. The new QuickBooks Desktop Product Line-up is ready to launch. As per the announcement on August 9, 2022, all QuickBooks Desktop 2023 Products will now be offered at full MSRP without any discounts across all channels.
Save Time, Reduce Errors, and Improve Accuracy
Dancing Numbers helps small businesses, entrepreneurs, and CPAs to do smart transferring of data to and from QuickBooks Desktop. Utilize import, export, and delete services of Dancing Numbers software.
Users of QuickBooks Desktop Plus (Pro & Premier), QuickBooks Enterprise, and Accountant will all be able to take advantage of four new or improved features for 2023. The new Cash Flow Hub, the upgraded Track Vehicle Mileage function, Reports Optimization, and improved Banking Connectivity are among these features.
There are some significant and noticeable updates to QuickBooks. First, the Pro Plus, Premier Plus, or Mac Plus versions of QuickBooks Desktop are only offered for purchase as a yearly subscription. Second, the cost of the QuickBooks Pro 2023 edition has significantly increased since September 6: from $190 to $550 per user. Older versions of Windows from Microsoft will not be able to use QuickBooks 2023. Support for the QuickBooks 2020 version will probably also be cancelled, and it will end on or about May 31, 2023. This article will assist you to understand more about the new products and features of QuickBooks Desktop 2023.
The release stated that on September 20, 2022, QuickBooks 2023 would become generally accessible to small enterprises. With the anticipated release of the Desktop product line to the ProAdvisor and accounting community in 2023, Insightful Accountant will begin publishing annual series on the new features linked to QuickBooks. Certain QB Desktop products now cost extra in order to more fairly reflect the value of the product and to compete with internal and outside offerings. No channel-specific discounts will be applied to products sold for QuickBooks Desktop Plus.
Key Features of the QuickBooks Desktop 2023
As of the first (R1) product release, all customers of QuickBooks Desktop Pro and Premier Plus, Enterprise (v 23), and Accountants in the US (and Canada, as indicated) have access to the following capabilities:
1. Hub for the Flow of Cash
Cash Flow Hub allows you to swiftly analyze, manage, and track your cash flow. You may access the accounts you track to maintain tabs on your available funds, such as bank accounts, credit cards, and loans, through one central gateway. From here, you may manage your money-in and money-out transactions.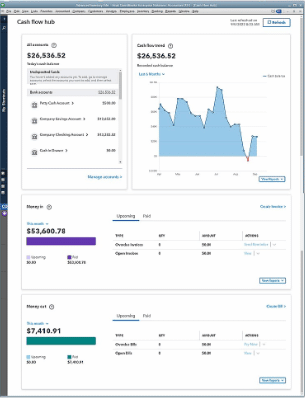 In order to identify the important cash flow indicators that may affect your future cash situation, the Trends section of Cash Flow Hub displays your balances' historical variations graphically. This aids in your future planning by enabling you to recognize how forthcoming transactions will impact your cash flow.
Account balances may be reviewed by clients, accounts may be added to a list of accounts being watched, analyze cash balance patterns, Keep track of your money's performance over a specific time period, Control past-due bills and payments, and look at any reports containing data on the cash flow. You may get to it using either the Company menu or the Reports menu. You can also access the Cash Flow Hub from the shortcut sidebar on the Home Screen. Cash Flow Hub is available to all 2023 Desktop Plus, Enterprise, and Accountant users in the US as of the initial 2023 product (R1) release.
2. Mileage Tracking for Vehicles
Even while QuickBooks already has a tool for tracking vehicle mileage, in 2023 it will operate entirely differently. It can be accessed via the Company menu. You may track the miles of your car and add it to your QuickBooks Company file using a brand-new (iOS) mobile app.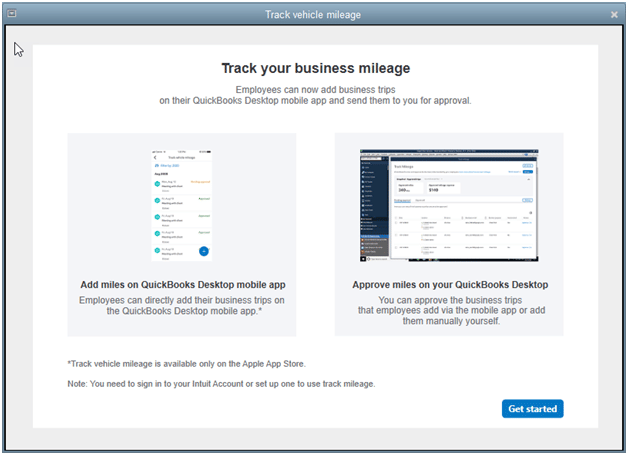 By using the new mileage app, you can stop worrying about manually keeping track of the distance on your business trips. When you enter the "start" and "end" locations for your trip, the miles will be calculated for you. Plus, you won't need to worry about keeping track of it because QuickBooks will collect the most recent IRS mileage rate on your behalf and use it to calculate the cost of each trip's mileage.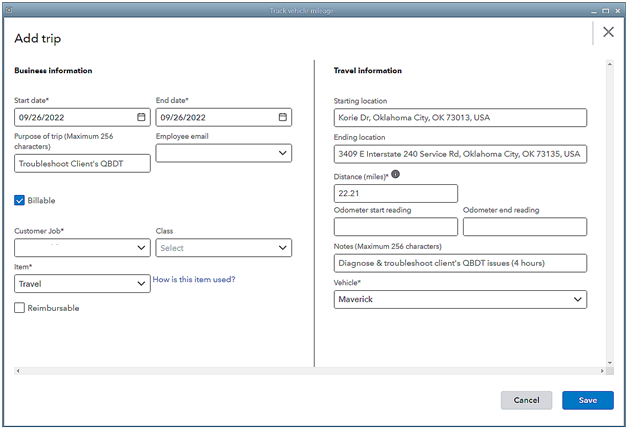 As of the original 2023 product (R1) release, Track Vehicle Mileage is accessible to all 2023 Desktop Plus, Enterprise, and Accountant users in the US.
3. A Better Report Optimization Process
Users with big company files frequently struggle with report compilation time issues when using some of QuickBooks' more complex reports. The A/R Aging Reports serve as an example of these reports. The updates made by QuickBooks for 2023 will enhance the performance of report compilation for larger company file sizes (>300 MB). Users should notice that these reports load more quickly than they did in earlier versions of QuickBooks Desktop, even if the reporting interface won't change.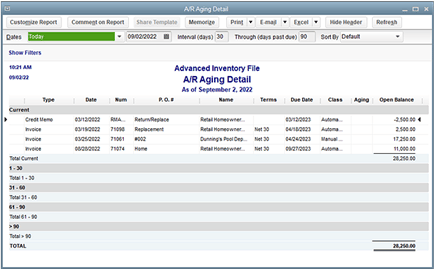 As of the original 2023 product (R1) release, Report Optimization is accessible to all 2023 Desktop Plus, Enterprise, and Accountant users in the US and Canada.
4. Enhanced Banking Connectivity
Thousands of businesses have used the outdated methods of bank connectivity via bank servers Desktop offered to download their bank and credit card transactions. Many banks are migrating to API-based connectivity, which is the strategy used by QuickBooks Online, because traditional methods are prone to security problems and connection reliability issues.
New for 2023, QuickBooks Desktop offers improved banking access on an updated platform to handle connectivity and security challenges. Due to increased banking connectivity, online banking is improved in at least three ways:
The stability, interruption, and downtime of banking connections will all improve.
QuickBooks Desktop can be set up to automatically download financial data at user-specified intervals, and it will retrieve the bank (or credit card) information.
Now accessible will be several banks that before only offered bank download and no direct connectivity.
You can set up better banking connectivity from Bank Feeds in the Banking menu. Moreover, you can choose Bank Feeds from the shortcut sidebar on the Home Screen to access it.
How it Functions:
Locate Your Bank
Connect to and verify with your bank
Integrate your bank accounts
Review & download your bank transactions
Since the initial 2023 product (R1) release, all 2023 Desktop Plus, Enterprise, and Accountant users in the US have access to this upgraded Bank Connectivity.
5. Inventory Item Categories
Till now, there have only been a few options available to QuickBooks Desktop users for defining inventory objects. QuickBooks Enterprise 23.0, a brand-new feature for 2023, offers users a more effective way to manage their inventory with user-defined Inventory Item Categories. Users can also establish a hierarchy for their Inventory objects by adding up to four (4) tiers of subcategories.
Making use of the Fresh Inventory Item Categories:
This feature must first be enabled by Company file Administrators in the Items & Inventory Company Preferences.
Also, users can quickly build and classify their inventory items.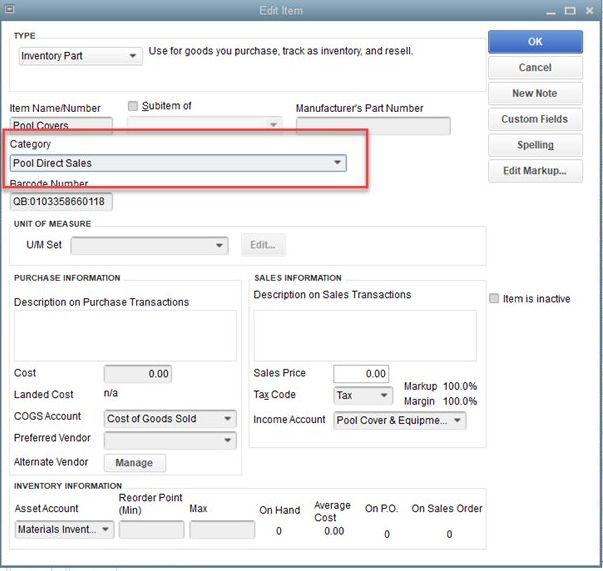 Access to Item Categories is only available through the Add/Edit Item option of the Item list. Furthermore, the Item list can be accessed via the Items & Services icon found under the Company section of the Home Page, the Lists or Inventory menus, or both.
Third, users can browse (sort or filter) report items by category and run various Inventory item-related reports that include the new Category field.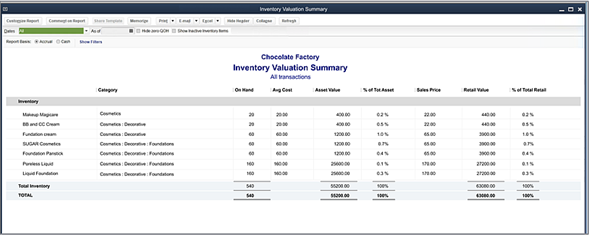 With this new functionality, users can define things almost any way they see fit and the abuse of the item/sub-item naming standard is prevented, which can occasionally render reports useless. As of the initial (v23) product (R1) release, Inventory Categories are accessible to all QuickBooks Enterprise (v 23) members in the US and Canada, including Enterprise Accountant subscribers.
6. Observing the Expiration Dates
Expiration date tracking is a feature that QuickBooks Enterprise users who want sophisticated inventory controls have long sought. As of the initial product (R1) release, Enterprise Platinum and Diamond clients, as well as Enterprise Accountant users in the US and Canada, will be able to manage their inventory more effectively using expiration dates beginning with (v23). It also enables customers to add expiration dates to lots of serialized products, view those dates in sales transactions, and receive reporting based on expiration dates.
Expiration Date Use:
First, the Company file admin must enable this option in the Items & Inventory Company >> Advanced Inventory Settings >> Serial/Lot No. & Expiration >> Preferences for Expiration Date.
Second, During receipt or purchasing, add expiration dates to inventory products with serial or lot numbers.
Third, Check the lot or serial number on sales items to see when they expire.
Fourth, Access the expiration dates for your products by running a serial/lot numbers report.
7. Intercompany Dealings
In order to accurately record intercompany financial operations, firms with several connected companies previously had to manually create the identical transaction in various QuickBooks company files. This led to a substantial amount of work being duplicated and, frequently, to mistakes being made when entering information.
Intercompany Transactions Use:
In order to link two separate but linked QuickBooks Company files, you must first build an intercompany relationship. This could be a parent or holding corporation and a subsidiary, for instance.
Prior to beginning the relationship creation process in QuickBooks Desktop, you must be logged into your Intuit account for both company files.
The Intercompany Transactions menu item under the Company Menu or the Intercompany Transactions icon in the Company portion of the QuickBooks Enterprise Home Page will be used to construct a relationship from the Parent Company.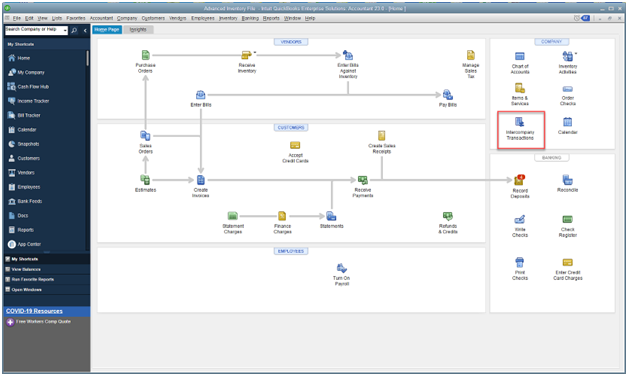 You must either Add or Select "Due to" and "Due from" accounts for this starting Company file as part of the setup.
The related/destination Company receives your request to join the relationship after that.
A proposed intercompany relationship with the Parent Company must be approved or rejected by the Related (Destination) Company (request).
This new Enterprise functionality has long been required. When organizations share a lot of business expenses, it might save a lot of time for those businesses with several associated enterprises.
8. Equifax Employment or Income Verification
Together with Equifax, QuickBooks Desktop is automating queries for users of the active Desktop Payroll service to provide proof of employment and income. It is now quicker and easier to react to information requests of this nature because the verification process has been automated. The process is also far safer because it is carried out through Equifax's security protocols. This implies that decisions about loans, credit, and assistance are frequently made more speedily for employees. A Benefits and HR tab has been added to the QuickBooks Desktop settings. There is a section called Income & Employment Verification in the Company Preferences (QuickBooks >> Edit >> Preferences >> Benefits & HR >> Company Preferences >> Income & Employment Verification).
Let's say a company that has a payroll subscription that is active decides not to take advantage of this new program offering. In that scenario, Unchecking the box in this choice will allow the Company file Admin to "Opt Out" of this new function.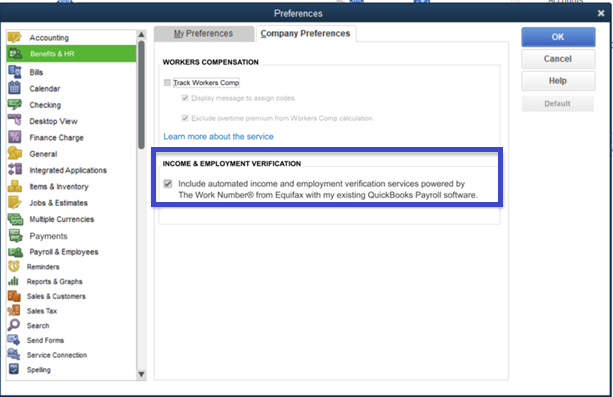 9. HCM with 401(k) Guideline
Retirement plans will be very beneficial to your staff. Guideline and QuickBooks have partnered to provide customers of QuickBooks Desktop with affordable, fully integrated 401(k) plans when they have a subscription to QuickBooks Desktop Assisted Payroll.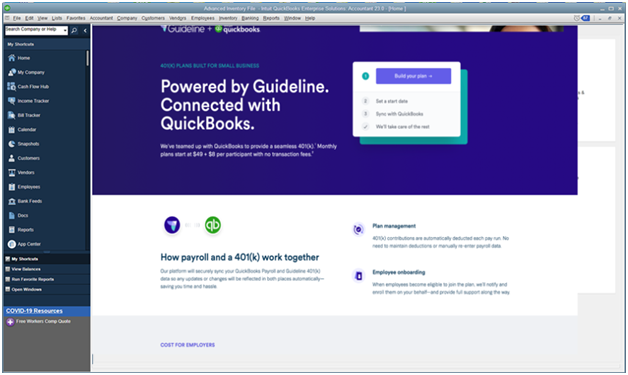 In QuickBooks Desktop, users can select and set up a plan that works for their business and staff. Once they are set up and running aided payroll with their new contributions, they don't need to take any further action because Guideline receives the data and donations automatically.
The new QuickBooks Desktop Assisted Payroll2 feature makes it simple and economical to provide your employees with a 401(k) plan for your company. You can pick the plan choice that best fits your company's and your employees' needs from a list of available possibilities.
Setting up the contributions and deductions for the 401(k) plan is simple with QuickBooks Desktop Assisted Payroll. The plan is administered by Guideline, who also takes care of your reporting, compliance, and retirement plan upkeep.
10. Enhanced Payment Links
Intuit introduced Money Links for QuickBooks Desktop in 2022 as a means to solicit payment from a customer without generating an invoice. Additionally, QuickBooks Desktop has enhanced this feature for 2023 so that users may accept payments even more quickly and easily.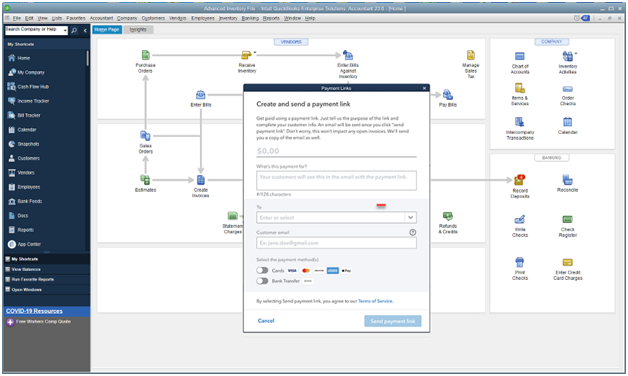 You can now follow up on any existing links by reminding receivers of any unpaid Payment Links that are still waiting by using the upgraded Dashboard to keep track of all Payment Links and their payment rankings. All customers of QuickBooks Desktop 2023, Pro/Premier Plus, QuickBooks Enterprise (v 23), and QuickBooks Accountant versions in the US will have access to this improved capability. However, a live QuickBooks Payments 1 account is necessary for Send Payment Links.
11. Current Node Card Reader
A new card reader is now supported by QuickBooks Desktop. You can now accept contactless cards, Apple Pay, Google Pay, and a number of other forms of payment from your customers in person.
Additionally, because QuickBooks Payments is connected with QuickBooks Desktop, once you begin using the new QuickBooks Node Card Reader, the payments you receive are immediately recorded and matched, ensuring that your books remain organized without any additional work on your side.
Accounting Professionals, CPA, Enterprises, Owners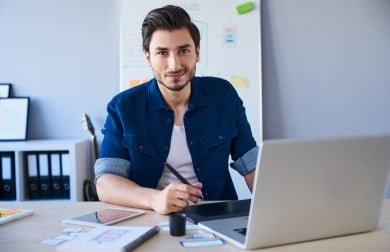 Looking for a professional expert to get the right assistance for your problems? Here, we have a team of professional and experienced team members to fix your technical, functional, data transfer, installation, update, upgrade, or data migrations errors. We are here at Dancing Numbers available to assist you with all your queries. To fix these queries you can get in touch with us via a toll-free number
+1-800-596-0806 or chat with experts.
---
Frequently Asked Questions
How do You Access the QuickBooks Product Details Screen?
You must launch QuickBooks desktop and hit the F2 key to do this. The window displaying product details appears on the screen. Look for the license number, product name, and product number. The release will now be shown at the end of the product name.
Will QuickBooks Desktop be Discontinued in 2023?
It is no longer possible to buy QuickBooks Desktop once. Products for QuickBooks Desktop 2023 will go on general sale on September 20, 2022. All desktop items will be offered for sale at full MSRP, with no channel-specific discounts.