With QuickBooks ProAdvisor you can make your success sweeter as it offers resources and benefits that also get better with you. The more you grow the more it gets better. You can easily sign up for the program as it is free to sign up. For QuickBooks Online Accountant, sign up in QuickBooks Proadvisor and change your progress into the perks. You get discounts, training, and marketing tools to do your business even better than resulting in higher success and more perks.
Save Time, Reduce Errors, and Improve Accuracy
Dancing Numbers helps small businesses, entrepreneurs, and CPAs to do smart transferring of data to and from QuickBooks Online. Utilize import, export, and delete services of Dancing Numbers software.
The QuickBooks ProAdvisors support every pro at every stage in their business. Whenever you sign up for ProAdvisor for QuickBooks Online Accountant, you unlocked the eligibility to take part in the QuickBooks ProAdvisor Program. In this, you also earn points for the things that you do in this program. The things that can be done to grow your business in the QuickBooks ProAdvisor program are attaching software, training, and adding clients. The perks depend on the progress or growth of your business.
Things that You Get in QuickBooks ProAdvisor
Skills that Differentiate Practice You Do: User can easily access the dashboard that has everything on it. Such as training that polishes your skills and helps you to learn more. The training takes you from beginner to advance level by doing the courses accordingly.
Growth Without any Guesswork: This shows clients a listing of partners and advanced marketing resources in the option "Find-a-ProAdvisor1 directory".
Privileged Assistance and Pricing: You can enjoy many discounted products and suppliers. The expert team members are always here to help you. One more thing that you get in this program is all the free things that are available at that time when you sign up.
More Features you Get When you Sign up for QuickBooks ProAdvisor for QuickBooks Online Accountant
1. Growth and Marketing
The desirable clients will find you when you got listed in the Find-A-ProAdvisor directory. This is done when you complete the QuickBooks ProAdvsor Certificate. Also keep growing if you want to get the following:
When you are doing more certifications to grow then it also boosts your profile by adding these certifications in the Find-A-ProAdvisor directory profile.
You can access Intuit's marketing hub.
With constant contact, you get email marketing services at good discounted prices.
2. Training and Certification
Providing training for you and that becomes trust for your clients that you are certified. The training is free from beginner to advanced levels that are specially designed by and for the accounting professionals. This is available in real-time virtual and on-demand when you are earning CPE credits. There are a few examples of training listed here:
Prepare for certifications.
Introduction to QuickBooks software.
QuickBooks Advanced.
QuickBooks Payroll, etc.
You have to improve your work where you work by searching the resources and benefits on the Benefits page. Using this you can easily grow your skills and with that, it also grows your business towards success.
Get to know the marketing tools and time-saving perks.
You have to do practice for navigating your client's QuickBooks Online.
Also, get tips for moving clients and firms online in a convenient and effective way.
3. Discount and Assistance
When you sign up the ProAdvisor then get QuickBooks Online, time-tracking, and Payroll practices for free. Also, enjoy the offers and discounts on the services and supplies they are providing. Grow yourself and get more benefits like:
Get discounted returns of Pro Connect Tax Online.
Assistance from the care agents that is top-rated in the list.
4. ProAdvisor Tier
Benefits that you get by becoming ProAdvisor from day 1. Benefits and badges you get according to the points you achieve. Here is the table where you get to know what badges you achieve and the benefits you take advantage of according to the points you earn.
Marketing Tools

Silver


0-199 Points

Gold


200-799 Points

Platinum


800-1,599 Points

Elite


1,600+ Points
Listing in the Find-a-ProAdvisor directory
Intuit Marketing Hub
Constant Contact Email Marketing Tool (Subscription Discount)
Product Support

Silver


0-199 Points

Gold


200-799 Points

Platinum


800-1,599 Points

Elite


1,600+ Points
Phone and Chat assistance**
Premium 365 days assistance**

X

X
Training

Silver


0-199 Points

Gold


200-799 Points

Platinum


800-1,599 Points

Elite


1,600+ Points
In the Know Webinars
QuickBooks Online Training and Certification
Professional QuickBooks Online Training for Your Clients

X

X
Software and Services

Silver


0-199 Points

Gold


200-799 Points

Platinum


800-1,599 Points

Elite


1,600+ Points
Free QuickBooks Online Accountant
QuickBooks Online for Your Firm
QuickBooks Payroll Elite
TSheets Time Tracking for Your Firm
Discounts on Client QuickBooks Subscriptions
Discounts on QuickBooks Payments
Discounts on Checks, Forms, and Supplies
Discounts on ProConnect Tax Returns
Discounts on DocuSign, Plus a Special Client offer
20%
25%
30%
40%
How to Earn Points in Pro Advisor?
Here, you get to know how you can earn the points.
A. 25 Points Each
B. 50 Points Each
Active QuickBooks Online Client Subscription.
Active QuickBooks Online Payroll Client Subscription (Core Premium).
C. 75 Points Each
Active QuickBooks Online Advanced Client Subscription.
Active QuickBooks Payroll Elite Client Subscription.
D. 100 Points
Current Certification for QuickBooks Desktop Enterprise.
Current Certification for QuickBooks Desktop.
Current Certification for QuickBooks Desktop Online.
Purchase ProAdvisor Premier or Enterprise for Desktop (Once per year).
E. 200 Points
Current Advanced Certification for QuickBooks Online.
5. ProAdvisor for Desktop Clients
To grow the productivity at its max, get the QuickBooks Desktop software and its training at the best prices.
| | ProAdvisor Premium Software Bundle | ProAdvisor Enterprise Software Bundle |
| --- | --- | --- |
| Pricing | $499 Per Year | $849 Per Year |
| QuickBooks Desktop Training with Certificates | | |
| QuickBooks Accountant Desktop Plus 2022 | | |
| QuickBooks Enterprise Accountant Edition 2022 | X | |
| QuickBooks Point of Sale Desktop | X | |
| QuickBooks Desktop Mac Plus 2022 | X | |
| 24/7 Customer Assistance | | |
QuickBooks ProAdvisor is providing the practice that you are always looking for. Sign up now for QuickBooks Online Accountant that is free of cost. You will get many resources as well as perks that help in managing and growing your business by providing practices.
If you have any other queries or have any kind of glitches then connect with the Dancing Numbers helpdesk team. The expert team members assist you with the best possible solutions.
Accounting Professionals, CPA, Enterprises, Owners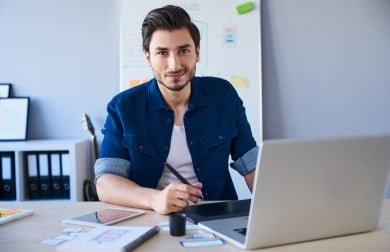 Looking for a professional expert to get the right assistance for your problems? Here, we have a team of professional and experienced team members to fix your technical, functional, data transfer, installation, update, upgrade, or data migrations errors. We are here at Dancing Numbers available to assist you with all your queries. To fix these queries you can get in touch with us via a toll-free number
+1-800-596-0806 or chat with experts.
---
Frequently Asked Questions (Faqs)
Are there any kinds of Customer Assistance Hours for QuickBooks ProAdvisor users?
No, The assistance is provided 24/7 hour. It excludes the occasional downtime because of any company events, holidays, server maintenance, etc.
Is there any other way to get Listed in Find-a-ProAdvisor Online Directory as QuickBooks ProAdvisor?
To get listed in the Find-a-ProAdvisor online directory, certification is a must. You have to clear the training and be a certified ProAdvisor. There is no other way.
What is the cost to Sign up in QuickBooks ProAdvisor for QuickBooks Online Accountant and what do I get after signup?
The signup in ProAdvisors is free of cost. You are required to provide a few details to sign up. After that, you can easily manage everything like work and clients in one place known as Dashboard. Sharing of documents is done easily and securely. Access the files of QuickBooks Online Clients in real-time. Also, get the skills by taking free training and then be a certified QuickBooks ProAdvisor.