QuickBooks Online helps you locate your critical financial data and transfer the data at no cost. If you handle your company or clients' books of accounts, it's imperative that you know the tools and processes you can use to make a quick and free switch to QuickBooks Online. There is no doubting the popularity of QuickBooks.
Make your conversion
Discover if your conversion is possible and what it costs. Get your quote!
Many small and medium sized enterprises use it in a variety of industries. As impressive as QuickBooks is, it is not as flexible as Microsoft Access. Access can do more sophisticated queries than QuickBooks, and its reports enable you more flexibility even though Microsoft Access is not a fully featured accounting system. Thus, one of the things you can do is get these two systems working together.
Microsoft office access is used by a broad range of people all over the world. But if you are currently using Access and want to use the File of the Access in the QuickBooks, you can efficiently use the services without any inconvenience. The most reliable way to use the access files in QuickBooks is to convert the files and then use them directly in QuickBooks. You can quickly get the services to convert online. All the files of Access can be used in any version of QuickBooks like a pro, premium, online, and the enterprise.

Advantages of Converting Data to QuickBooks Online
As a small-mid-sized enterprise owner or accountant, you can trust QuickBooks Online to help streamline your accounting and business processes.
With QuickBooks Online, you can customize and create your invoices and other sales documents.
You can add other users to your QuickBooks Online Account and allow them specific Access.
QuickBooks Online is profoundly compatible with both Mac and Windows desktops and other software, making it simple to launch the program straight from your desktop.
It is simple to use to get started working right away without running into a steep learning curve.
If you find any unexpected issues, the QuickBooks Online support team is always standing by to lend a hand.
By using Access for QuickBooks online data entry, you can give your users a fully customized user interface without using a QuickBooks "license."
Microsoft offers the capability to create a run-time version of an Access database that will legally function without installing or buying a Microsoft Access database license.
Things to keep in mind before Importing and Converting Data
While QuickBooks Online brings notable changes to your workflow and the way in which you handle your clients and projects, it is crucial to note that the program doesn't support certain features.
For example, you cannot use some advanced features such as Complex Sales Ordering, Advanced Inventory, Batch Transaction Processing, or the Average Cost for Inventory.
Before converting your company file into QuickBooks Online, ensure that you are using QuickBooks Desktop 2016 or a newer version. If you are using an older version, download the most recent QuickBooks Desktop version and update your company information.
If you are not sure of the version you are using, you can press F2 on your system keyboard, and a product information screen shows up revealing your QuickBooks product and version.
Always remember to update your QuickBooks Desktop before you start the data conversion process.
Sign in to QuickBooks Desktop as an administrator, and then choose Help Menu. Then select Update QuickBooks Desktop from the drop-down menu, and then click on Update Now.
QuickBooks Online has strict character limitations, so make sure to make some adjustments to your account name and other points before your conversion.
Note that past payroll data may or may not convert automatically. You might have to run all your payroll reports and data QuickBooks Online.
You will have a maximum of 60 days after you create your QuickBooks Online account to convert from QuickBooks Desktop. If you don't alter the data within the first 60 days, cancel your current QuickBooks Online account and subscribe to a new account.
The Conversion Process QuickBooks to Microsoft Access
First of all, start the conversion process by signing up for QuickBooks Online.
Once you sign up, you need to log in to your QuickBooks Online account, then create a company profile and complete any of the welcome fields. Make sure not to enter any other data in this step.
To resolve any present errors and issues with your QuickBooks Desktop inventory before importing to prevent data loss.
The conversion process is automated, and there is nothing you can do in QuickBooks Online till the process is complete.
During the conversion, information from QuickBooks Desktop substitutes existing information in QuickBooks Online.
Run Payroll Data
You may need to run payroll and pay taxes before converting. Fill out all the data about your existing employees.
However, gender and other personal information are not essential for QuickBooks Desktop. However, QuickBooks Online needs all this Data about your employees before you can run the payroll.
Run Reports
Run a Profit & Loss Report and a Balance Sheet in your QuickBooks Desktop. Then review these documents after the conversion is complete to make sure all your data is transferred correctly.
Backup Your Data
You might need to make a backup of your File to restore your current data in case you want to start over with your conversion process.
Click on File, then switch your QuickBooks Desktop to a single user mode. Now that your system is on single-user mode, click on Backup Company and select Create Local Backup. Define where you want to save your data, and follow other prompts before saving your data.
Export Your Company File
Now that you have updated your QuickBooks Desktop program, and prepared and backed-up your File, you are ready to begin the conversion.
In your QuickBooks Desktop, select Company Menu. Next, click on Export Company File to QuickBooks Online, and a window flashes on your screen, asking you to log in to QuickBooks Online. Follow the on screen prompts to import any inventory data.
Complete the Conversion Process
The conversion process then starts automatically.
In some cases, you can finish the conversion process in as little as an hour, depending on your File's size. If your files are huge, the process might take up to 24 hours. Make sure to select No if a "slow scripting error" displays on your screen to dodge halting the whole process.
As you don't need to do anything throughout the conversion, it's okay to let it run unattended.
You can expect to receive an email to confirm that the conversion from QuickBooks Desktop to QuickBooks Online is complete.
Checking Your Data
Once the conversion is completed, compare the statements viewing for any kind of discrepancies.
Once everything is checked, you may then go through the navigation process and find how to add an accountant and customize your reports in QuickBooks Online, according to you.
Steps to Import MS Excel Files
You can import vendor, customer, charts of accounts, and inventory data from an Excel spreadsheet. First, do a full backup of your firm or client's files before importing and converting files to avoid losing critical data.
While importing Excel files from your system, QuickBooks automatically opens an Excel spreadsheet where you can enter your business information.
Let's dive into the steps to import items:
First, Go to File Menu.
Second, Click Import under Utilities.
Then, select Excel Files.
Next, select the type of data you are importing.
Then enter your information, save your File, and close it.
Then review results and view your saved files in QuickBooks.
Now, close the window once you're done.
Note: You can go back to this window if you want to import and convert additional information.
Steps to Export to MS Excel Files
First of all, open the QuickBooks customer or vendor list that you want to send to Access.
Then you need to click on the Excel icon in the Customer Center or Vendor Center toolbar to open the Export dialog box.
Next, click the option buttons labeled "Create New Worksheet" and "In a New Workbook." Click "Export."
Now navigate to a location on your computer. Click "Save."
Accounting Professionals, CPA, Enterprises, Owners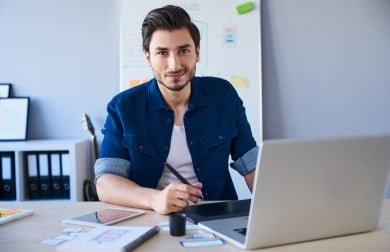 Looking for a professional expert to get the right assistance for your problems? Here, we have a team of professional and experienced team members to fix your technical, functional, data transfer, installation, update, upgrade, or data migrations errors. We are here at Dancing Numbers available to assist you with all your queries. To fix these queries you can get in touch with us via a toll-free number
+1-800-596-0806 or chat with experts.
---
Frequently Asked Questions (Faqs)
How can I Retrieve Data from QuickBooks?
First of all, Open your QuickBooks. Then, open your company file that is saved in your "QBTest Folder". Next, use your account register to verify all transactions there. Now select File, then Utilities and then Verify Data to verify the data integrity of the recovered File.
Which Transactions cannot be Memorized in my QuickBooks?
Payroll checks, bill payments, time records, sales tax payments, or receipts or deposits of payments; In QuickBooks, these transaction types cannot be memorized.
Where is my QuickBooks Data Stored?
The default location for your QuickBooks Desktop company file is C:\Users\Public\Public Documents\Intuit\QuickBooks\Company Files and C:\ProgramData\Sage\Accounts\ for Sage.
From both of these locations, you will be able to select the year/version of the application your File is using.
How can I fix Reconciliation Discrepancies in my QuickBooks Desktop?
First of all, you need to go to the Reports menu. Hover over Banking and select Reconciliation Discrepancy. Then select the account you're reconciling and then choose OK. Next, review the report. Look for any discrepancies. Or else talk with the person who made the change. There may be a reason they made the change.
How can I undelete a Transaction on my QuickBooks Desktop?
First, click the Gear icon in the upper-right corner and select Audit Log. Then look for the deleted transaction and click on "View." Now click the arrow on when it was created and deleted. Take note of the transaction details. Finally, recreate the transaction manually by clicking the Create menu (+).