In business, converting an accounting system is a very difficult task. Based on how long you have been doing business, there may be a plethora of GBs of data, and Accpac falls short to deal with such volumes of data in comparison to QuickBooks.
Make your conversion
Discover if your conversion is possible and what it costs. Get your quote!
Furthermore, In contrast to Accpac, QuickBooks is designed to meet the pressing and challenging business requirements for different industries and sectors and boasts a plethora of features, comprehensive customization, and scalability, an extensive suite of modules.
Add to it, unlike Accpac, QuickBooks offer instant seamless integration into a range of end-to-end business accounting applications.
What is Accpac to QuickBooks Conversion?
Converting business accounting processes from Accpac to QuickBooks is quite a complicated process and requires professional expertise for smooth transitioning.
Only with the help of trusted programmers and engineers who have wide expertise in accounting processes can help do this transition smoothly. It is with the help of this expertise when client data is imported into QuickBooks, it is set up in the right manner from the very beginning.
Why do You Need to Convert Accpac to QuickBooks?
With QuickBooks, you can operate your business accounting process in a very easy manner. Additionally, it also helps to enhance previous information to QuickBooks in a precise format and allows users to utilize it without much effort.
When you switch to QuickBooks from previous accounting software, you experience an extensive user-friendly interface minus any missing files and data folders.
Here are some additional reasons why converting to QuickBooks from Accpac is imperative:
High scalability
Investment protection
Good architecture
User-friendly and can be customized
Web-based
A plethora of industry-specific solutions
How to Convert Accpac to QuickBooks?
Here are steps to convert Accpac to QuickBooks:
Step 1: Arrange a meeting and evaluate what are the products that are required.
Step 2: In this step, you will setup the file by drawing the data reports like Balance Sheets, Accounts Receivable, Payroll, Accounts Payable, General Ledger, P&L, Assemblies, etc.
Step 3: Finish a thorough or a live webinar with the help of a QuickBooks professional.
Step 4: Go through the financials along with balance out additional reports and data and Go Live.
Step 5: Follow up and deliver the monthly and quarterly closing services.
Accounting Professionals, CPA, Enterprises, Owners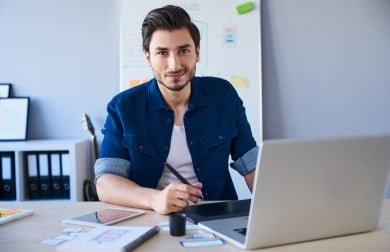 Looking for a professional expert to get the right assistance for your problems? Here, we have a team of professional and experienced team members to fix your technical, functional, data transfer, installation, update, upgrade, or data migrations errors. We are here at Dancing Numbers available to assist you with all your queries. To fix these queries you can get in touch with us via a toll-free number
+1-800-596-0806 or chat with experts.
---
Frequently Asked Questions (Faqs)
Why QuickBooks is Better than Accpac?
QuickBooks has more advanced features than Accpac and this is why it is highly preferred.
Where the Data of the Business Accounts for the Conversion is Stored?
It is stored in the lists.
Are there some Data that cannot be Converted into the QuickBooks file?
Yes. There are some data that cannot be converted into the QuickBooks file like Bank Reconciliation, Budgets, Sales and Purchase order information, Estimates, etc.