QuickBooks is an accounting software developed mainly for small and medium-sized businesses and offer on-premises accounting applications that accept business payments, manage and pay bills, and payroll functions. Know more about NetSuite to QuickBooks Conversion.
If you are planning to switch your accounting software to QuickBooks and looking for steps to migrate the data from the former to later, you are at the right place.
Save Time, Reduce Errors, and Improve Accuracy
Dancing Numbers helps small businesses, entrepreneurs, and CPAs to do smart transferring of data to and from QuickBooks Online. Utilize import, export, and delete services of Dancing Numbers software.
We will cover how to export data from NetSuite in supported format that can be imported into QuickBooks, steps to import data into QuickBooks and other as aspects as well.
Before getting firsthand experience on this process, you should know what can or what cannot be converted from NetSuite to QuickBooks.
What Records of NetSuite do You Convert into QuickBooks?
NetSuite Entities to QuickBooks
| | |
| --- | --- |
| Contact | Job |
| Customer | Partner |
| Employee | Vendor |
| Group | |
NetSuite Activities to QuickBooks
| | |
| --- | --- |
| Event | Task |
| Phone Call | Project Task |
NetSuite Accounting to QuickBooks
| | |
| --- | --- |
| Account | Location |
| Accounting Periods | Revenue Recognition Schedule |
| Budget | Revenue Recognition |
| Class | Template |
| Currency | Subsidiary |
| Department | Units of Measure |
NetSuite Transactions to QuickBooks
| | |
| --- | --- |
| Bin Put away Worksheet | Inventory Adjustment |
| Bin Transfer | Invoice |
| Build/Unbuilt Assembly | Fulfillment |
| Cash Refund | Journal Entry |
| Cash Sale | Return Authorization |
| Check | Sales Order |
| Credit Memo | Transfer Order |
| Customer Deposit | Vendor Bill |
| Customer Deposit Application | Vendor Credits |
| Customer Payment | Opportunity |
| Customer Refund | Purchase Order |
| Estimate | Purchase Order Receipt |
| Item Demand Plan | Vendor Payment |
| Item | Vendor Returns |
| Intercompany Journal Entry | Work Order |
NetSuite Support to QuickBooks
NetSuite Items to QuickBooks
| | |
| --- | --- |
| Assembly/BOM Item that includes serial and numbered lot | Non-Inventory Item for Purchase |
| Description | Sale or Re-sale |
| Gift Certificate Item | Kit/Package Item |
| Discount | Other Charge for Purchase/Sale/Re-sale |
| Inventory Item | Payment |
| including serial and lot numbered | Service for Purchase/Sale/Resale |
| Inventory Number | Subtotal |
| Markup | Download |
NetSuite Communications to QuickBooks
NetSuite Miscellaneous to QuickBooks
| | |
| --- | --- |
| Expense Report | Other Lists |
| Time Tracking | |
NetSuite Web Site to QuickBooks
NetSuite Tax Records to QuickBooks
| | |
| --- | --- |
| Sales Tax Item | Tax Type |
| Tax Groups | |
NetSuite Customization to QuickBooks
| | |
| --- | --- |
| Custom Lists | Custom Record |
| Custom Record Type | |
NetSuite Marketing to QuickBooks
| | |
| --- | --- |
| NetSuite Campaign | NetSuite Promotion Code |
| NetSuite Campaign Response | |
NetSuite File Cabinet to QuickBooks
Along with that, Convert supporting business documents such as memos, or shipping methods, Conversion of transactions that are unique to your business, i.e. invoices, bills, financial reports, and specific vendor credits, Convert non-posting transactions in the form of sales, purchase orders, or estimates is possible.
What Cannot be Converted?
Paychecks can be changed as Journal Entries as importing Paychecks is not supported by QuickBooks.
Custom templates
Jobs are not attached to transactions
Budgets
Employee YTD information
Individual employee wage or deduction information
Work Tickets
Conditions Apply: This is applicable only if your Sage 50 data file is linked to its Fixed Assets.
Steps to NetSuite to QuickBooks Conversion:
In order to start the conversion process, you need to sign up for QuickBooks online. Be sure to use other versions, such as QuickBooks plus, if you are a long-time user of QuickBooks desktop. Once you sign up, log into your QuickBooks online account, create a company profile, and complete any welcome fields. Moreover, you should be careful to not to enter any other data in this particular step.
Further, you need to resolve existing errors and issues with your QuickBooks desktop inventory before importing to prevent loss of data. The conversion process is an automated one, and there is not much for you to do in QuickBooks. Information from QuickBooks desktop replace existing information in the QuickBooks online. The good news is that a warning message Appears on your screen before the process overrides any data.
Follow the below mentioned steps to convert transactions from NetSuite to QuickBooks:
Step 1: Suitable Requirement Gatherings:
The initial step is to determine the best suitable version of QuickBooks such as QuickBooks Pro, QuickBooks Premier, QuickBooks accountant, or QuickBooks enterprise solution. After this choose the resource.
Step 2: Import NetSuite Data:
Here in this phase, you need to gather the compatible NetSuite records such as transactions and activities that can be converted into QuickBooks table format to simplify the operation on the basis of historical information.
Step 3: Data Migration Review:
Now you completed the process of data migration check whether all the reports you imported out available on QuickBooks.
Tips: It would be mandatory for you to have a valid QuickBooks license to work with the updated data. Hence according to the requirements, you should enter the entries in the system.
Accounting Professionals, CPA, Enterprises, Owners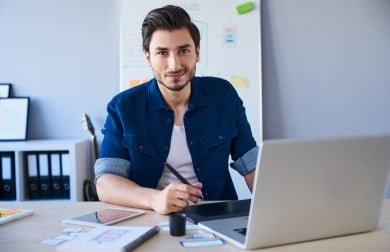 Looking for a professional expert to get the right assistance for your problems? Here, we have a team of professional and experienced team members to fix your technical, functional, data transfer, installation, update, upgrade, or data migrations errors. We are here at Dancing Numbers available to assist you with all your queries. To fix these queries you can get in touch with us via a toll-free number
+1-800-596-0806 or chat with experts.
---
Frequently Asked Questions (Faqs)
Why you should Change the Employer Status instead of Deleting them on QuickBooks?
If the option to terminate an employee on your list of active employees is not visible on the company payroll, then, this mostly implies that they have some history. Thus, it is recommended to change the employee status instead of deleting it on QuickBooks, the profile and pay records remain in accounting database without any data loss in your tax payments.
Is it Possible to use the Direct Connect option to Synchronize Bank Transactions and other such Details between Bank of America and QuickBooks?
Yes, absolutely. To use the direct connect option, you need to enroll for the direct connect service. This enrollment will allow you access to the small business online banking option at bankofamerica.com. This feature allows you to share bill payments, payments, information, and much more.
What are the Various kinds of Accounts You could Exist in QuickBooks?
QuickBooks allows you to access almost all type of accounts, including but not limited to saving accounts, checking accounts, credit card accounts, and money market accounts.
How can I Import Credit Card Charges into QuickBooks Desktop?
First of all, click on the import (Start) available on the home screen. For selecting the files, click on "select your file", alternatively, you can also click "browse file" to browse and choose the desired file. You can also click on the "View sample file" to go to the NetSuite sample file. Then, set up the mapping of the file Column related to QuickBooks field. To review your file data on the preview screen, just click on the "next", which shows your file data.