Most of us lack any real control over our financial situation. This is a result of the fact that we do not effectively plan our household costs, payments, and budgets so that we can fully control our individual financial objectives.
Save Time, Reduce Errors, and Improve Accuracy
Dancing Numbers helps small businesses, entrepreneurs, and CPAs to do smart transferring of data to and from QuickBooks Desktop. Utilize import, export, and delete services of Dancing Numbers software.
We find it difficult to acquire a clear picture of our spending, personal savings, managing day-to-day aspects of our lives, and achieving long-term financial goals due to the lack of organization of personal financial information in one location.
Keeping track of your family's monthly shopping budget or setting aside money for your child's schooling are both difficult tasks to complete without the use of a good home accounting program.
You may overcome each of these difficulties and manage your funds pretty successfully with the aid of home accounting software. Manage your home or business from anywhere at any time with dependable accounting software for home use to simplify your life.
We will learn what a home accounting software is, what its characteristics are, and what using such software has to offer in this article.
What is Home Accounting Software?
When you track your income and expenses, create a budget for upcoming expenses, and use accounting software for home usage, you can efficiently manage your personal finances.
You can track your bank accounts and see where your money goes by using home accounting software. It uses a straightforward double-entry bookkeeping method that enables you to record any payment or receipt in relation to any revenue, expense, asset, or liability.
Online accounting software for home usage quickly connects to your phone, tablet, and computer, allowing you access to your receipts, checks, and online banking.
As a result, with Home Accounting Software you can:
Connect your bank accounts.
A snapshot of your bank account balances
Create income and spending categories so you can track your income and expenses. Then, compare your accounting records to your bank statements.
Make a chart of accounts for your assets, obligations, and investments to determine your net worth. Create a budget to keep track of future spending. Then, compare your actual spending to the budgeted spending.
Features of Home Accounting Software
You can manage your home the same way you manage your business to simple accounting software for home use. The following functions are available in home-based accounting software:
Keeps Track of Earnings and Costs
Home accounting software connects all of your bank accounts, and after integrating your credit cards, bank accounts, Paypal, and your other accounts. Then you may safely import your transactions, which are automatically categorized into several categories of revenue and expenses.
Gather and Arrange Receipts
For managing the stack of receipt for the household expenses against the utility, grocery and other daily expenses.
Then there is no need to keep a record of paper receipts and vouchers you can use home accounting program because you need to take pictures and update receipts only. You also have the option to upload receipts and link them to current or new spending categories.
Create Bills and Receive Payments
It is easy to make invoices with professional appearance if you use software for operating your business from your residence. The invoice itself can take bank and credit card transfers. Software allows you to monitor the progress of your invoice, remind customers to make payments, and automatically match payments to invoices. You may add your company logo and email on your invoices using any device.
You can prevent the stress that comes with tax season by using this software. Organizing your income and expenses in different categories and subcategories makes it simple to determine that how much tax is owed in each quarter. Automatic reminders of due dates help you in avoiding any penalties.
Invoices automatically include the information for managing employee time and client billable hours. You can enter the hours worked by each employee or grant access to each employee so that they can fill out your own timesheets. This makes simple for you to pay your staff.
Collaboration of Your Team
Giving access of your private financial information member to your team can be possible by team collaboration accounting software for home use. You can provide rights to particular members of your team such as sales and purchases, expense reports, deposits and much more.
About QuickBooks Home Accounting Software
You may manage your home from anywhere using any device with the help of QuickBooks home accounting software, allowing you to do more.
You can budget your daily expenses with the aid of QuickBooks because it keeps track of everything in one location. Additionally, using QuickBooks home accounting software, you can make timely payments to others, update your financial situation automatically, balance your budget and cheque books, and be ready for tax season.
Since QuickBooks home accounting software is cloud-based, your financial information is securely stored there so you can access it from any location and on any device.
In order to manage your household finances simple, QuickBooks provides the following feature:
Connect your bank accounts, credit cards and more to your QuickBooks keeps track of your spending. Create your own classification rules for your expenses and then generate reports to understand your spending.
Using the QuickBooks mobile app you can take pictures of your receipts and compare the data to an existing transaction.
You can easily keep track of spending throughout the year since QuickBooks automatically arranges and categorizes expenses.
You can quickly and conveniently accept all forms of payments using QuickBooks Payments by accepting credit cards, debit cards, and bank transfers.
Your bills are organized and managed in one location. There is no possibility that you will ever neglect a receipt or invoice because the bills or receipts are maintained in the cloud.
The functionality of automatically tracking mileage via GPS is provided by QuickBooks home accounting software so that you can claim a tax deduction for mileage, increasing your prospective tax deductions.
You can even work together with accountants by inviting them to log into their own QuickBooks accounts.
As a small business owner working from home, you can keep track of the time your staff spends on particular tasks by granting them access to your QuickBooks account so they can complete timesheets and record billable hours.
What is the Purpose of Accounting Software?
You may keep track of your financial records online, on any device, and at any time with the use of cloud-based accounting software. Your bank account is connected to the cloud-based accounting software, which makes it easier for you to keep track of money coming in and going out of your firm.
The information is automatically updated into your QuickBooks account on a regular basis, which is the most crucial factor in reducing the likelihood of making mistakes.
Consequently, Accounting Software's Main Purpose is:
Automate the process of routine like bill creation and sending, data entry, bank reconciliation, receipt management, etc.
It offers the top-notch data security because the financial data is maintained in the cloud and grant access to multiple users for simple collaboration.
When income and spending are updated, financial reports may generated and accessed instantly provide a snapshot of your company's financial status.
By classifying income and expenses, you can increase the data's accuracy.
It saves time and money since your bank accounts are linked to online accounting software, which automatically retrieves your accounting transactions; provides mobility because you can run your house and manage your business on the road.
Does Accounting Software Require Prerequisite Accounting Knowledge?
There is other business finance-related factor that does not call for accounting expertise or an accountant's background. An online home accounting program can help you manage the day-to-day activities efficiently and effortlessly by managing your household finances or operate a business from your home.
For a little monthly fee, cloud-based home accounting software gives you superior tools to manage a variety of straightforward chores like:
Recording and Monitoring Expenditures.
Generating Fundamental Financial Figures
Generate Reports and Invoice creation and sending it.
Comparing Transactional Data with Bank Statements.
Helps in Organizing and Controlling Bills.
Managing Your Contacts and Time Tracking.
Accounting Software: What Factors Should Be Considered?
The software which we want to use for home must offer the following functionalities:
It will help in Automating the Entire Process of Accounting
Provides Data Security
Generating Accurate Financial Reports
Customer support
Update of Software on Regular Basis
Importing and Exporting of Data
Cost
Can use from Anywhere and Anytime
Collaboration
What are the Benefits of Accounting Software?
Cloud accounting software is increasingly being used to manage the accounts of an increasing number of firms. This is due to the dynamic transformation of firm financial management brought about by cloud technology.
Only those with access to their accounting software may read the financial data because it is encrypted and saved in the cloud.
You could get started by following the advantages of a cloud accounting software which is listed below.
A cloud accounting program combines your bank accounts and automatically changes income or spending as and when a transaction occurs. Simply matching book entries with bank transactions will allow you to reconcile your income or cost statement with your bank statement.
All of your financial information is kept up to date and stored in the cloud.
Since you only need to enter into your account over the internet to get started, cloud-based accounting software enables you to work whenever, whenever, and on any device.
You may now access your financial data while at work, at home, or at a client meeting through cloud accounting. And all you need to do is make a little annual or monthly payment for it.
Your coworkers, management team, and advisors can instantly access the same data and reports from any place thanks to cloud accounting software.
The in-house developers regularly update cloud accounting software to reflect changes in accounting standards or tax legislation.
Integration with Third Party
Due to its ability to integrate with third parties, cloud accounting software enables a variety of additional capabilities like payroll and inventory management. These programs assist you in managing inventory, payroll, customer relationship management, and other tasks related to your organization.
About Cloud Based Home Accounting Software
Our daily lives, both personally and professionally, have been altered by cloud technology. Cloud technology has undoubtedly improved the way we work and live, whether it is through the uploading of photos to social media, online banking bill payment for utilities and other expenses, fund transfers, or utilizing smart phones to send and receive emails while on the go.
Unlike your traditional home accounting system, where you had to manually update the data in spreadsheets, collect and organize receipts, and maintain a calendar to track payment due dates, a cloud-based home accounting software surpasses all these challenges and helps you work as well as manage your home in the most effective way.
A cloud-based home accounting program allows you to:
It keeps tabs for your spending which will help you in Organizing
On time Bill Payment
By linking your Bank Accounts, you can classify your spending as they happen.
To reduce the chance of overspending, create budgets and establish goals.
Match up Your Books and Bank Statements.
As automated updates to income and expense reports occur, prepare ready for tax season.
Take Payments
Take a photo of the receipts and group them all together in one location.
By defining roles and granting restricted access, work with managers, employees and accountants to complete a variety of activities.
Cloud Accounting Software: When Should You Switch?
The lack of resources, you must handle a variety of tasks as a small business owner on your own, including bookkeeping and accounting. Your essential business tasks, such as controlling productivity, generating leads, developing clients, etc., would have to suffer if you were spending a large portion of your time on bookkeeping and accounting.
Therefore, it's time to convert to cloud accounting software if your company is experiencing any of the following bookkeeping difficulties.
There is less or no automation because you are still manually creating invoices, entering data, using paper receipts for expenses, and taking your time to reconcile your books.
Due to your desk job, you are unable to monitor your books of accounts while on the go.
Your accounting software and bank accounts cannot be connected.
You prepare invoices and handle payroll manually.
Excessive time spent on non-core business operations instead of important ones.
In this article you learn that how you can pick the Best Home Accounting Software. The detail summary of How to Select the Best Home Accounting Software was given in this article. For choosing the Best Home Accounting Software you can generally move step by step which is given in this article.
If you face any issue than you can contact our customer care for further help.
Accounting Professionals, CPA, Enterprises, Owners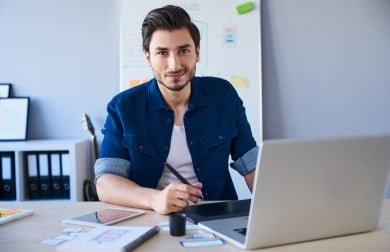 Looking for a professional expert to get the right assistance for your problems? Here, we have a team of professional and experienced team members to fix your technical, functional, data transfer, installation, update, upgrade, or data migrations errors. We are here at Dancing Numbers available to assist you with all your queries. To fix these queries you can get in touch with us via a toll-free number
+1-800-596-0806 or chat with experts.
---
Frequently Asked Questions
Which Software for Home & Business Accounting for Dummies is the Best and Easiest?
As it is user-friendly, intuitive and doesn't require specific training or accounting knowledge to operate, QuickBooks is the best and simplest software for home and business accounting for dummies.
What was the Name of the Accounting Program for Home use from Intuit?
The name of Intuit's accounting software for personal usage is QuickBooks Home Accounting and Personal Finance Software, which enables you to easily and effectively administer both your home and your business from your place of residence.
Which Installed Home and Business Accounting Software Combination Is Best?
As it provides a variety of functions that assist you in managing your home, personal finances and home-based business all in one location, QuickBooks Online is the most often used mix of home and business accounting software.
Which Home Accounting Program is the Best?
The greatest home accounting program is QuickBooks Online since it enables you to operate your house as efficiently as possible as a home-based business.
Which Home Accounting Software Can You Sync With Your Phone?
QuickBooks connects to your phone via a mobile app, which enables you to manage your home while you're on the move by carrying out regular operations like recording receipts, paying bills, taking payments, and tracking costs wherever you are and on whatever device you choose.