QuickBooks has become the most widely used software solution in small and medium-sized businesses. That being said, small business owners might have less complicated corporate surroundings, but they always want to start with something easy to use and maintain. This indicates, why QuickBooks tends to be their first preference. The software comes with a less complicated interface, easy-to-use tools, and cheaper maintenance costs.
Save Time, Reduce Errors, and Improve Accuracy
Dancing Numbers helps small businesses, entrepreneurs, and CPAs to do smart transferring of data to and from QuickBooks Desktop. Utilize import, export, and delete services of Dancing Numbers software.
If you are someone still confused about whether to choose this software for your premise, it is recommended to explore the five comprehensive aspects of the software. Going through them will let you know why you should consider QuickBooks seriously for your small business, intending to expand more and more. These five aspects of the software revolve around the:
Features
Functions
Use Cases
Versions
Advantages
We would take you through all of these in detail in the upcoming sections:
What Makes QuickBooks The Best For Small Businesses?
Though the software serves to be useful for businesses of all sizes, given its basic and advanced features, these solutions offer special benefits for the small players in the industry. From helping them track their income and expenses to making the accounting and payroll processing easy, the software helps owners do it all.
Intuit developed QuickBooks in 1983 with the aim of providing businesses a platform to help them in their accounting procedures, especially recording and computing personal and corporate taxes. Today, the software is serving its purpose efficiently, thereby making the recording of transactional data much easier than before its introduction in the industry. It not only tracks the transactional records but also generates reports and audit taxes.
The most important thing for a small business is to have tailor-made technology to serve its purposes. QuickBooks is that much-awaited customized technological solution introduced for Small, Medium, and even big businesses. The functions it helps corporate players to perform range from accounting to tax counting, and everything. A business that does not want any mistakes in computation can completely rely on the software, given the inbuilt features that it has.
The Cloud-supported architecture makes QuickBooks online accessible and available to all at every hour of the day. Users, therefore, can have their Sales Receipts, Transaction Records, and Expense details readily available to them.
What Does QuickBooks Do For You?
After the features, the next thing that grabs the attention of small and medium-sized businesses is the set of functions the software has to offer. There are myriads of operations that businesses can undertake using QuickBooks. However, the list of things that it does has been segmented into the following categories:
Performs Accounting
Accounting is the most complicated function that a business needs to perform. But when you have QuickBooks installed in your system, maintaining accounts is not a big deal. The main aim behind creating this software was to make accounting easy. Besides monitoring the accounting activities, the software also keeps a check on the cashflow and tracks inventory. As a result, the resources and stocks could be traced, and accordingly, the arrangements could be made.
As hiring an accounting professional could be a costly affair, QuickBooks serves to be a more affordable and convenient option for businesses to opt for. The inbuilt features take care of the tax deductions and keep a business fair and run ethically.
Conduct Invoicing
Preparing invoices could be a hassle. The software, however, has been developed to make the process hassle-free. Invoicing when done manually could be prone to errors and take much time. As the making of an invoice cannot involve errors, having software that created it automatically in just a few clicks is what everyone wants. The best part is that the process is faster and more convenient. The invoicing can be automated while allowing users to have a notification set up for time-to-time reminders of overdue payments.
Monitor Payments
The more options you offer for payment, the better it is. Customers today look for multiple payment options and choose the one that is the most convenient for them to pay through. Thus, as business owners, you must make available all the options for payments. However, to ensure that payment modes are well-regulated and efficient, businesses must deploy a reliable technological infrastructure. This is where QuickBooks again comes into the scene. It helps keep the payment gateways robust to make payment-making a hassle-free affair. From basic Credit Card payments to cashless payment features, it offers all for customers. Get it deployed in your commercial space and see how stress-relieving the software is.
Manage Payroll
The next on the list is payroll management. When you have people working for the organization, making a timely and accurate payment is a must. QuickBooks makes the computations, considering all the deductions and additions. Hence, there is no chance of mistakes in calculations. The payroll processing is faster with QuickBooks.
How Does QuickBooks Help?
To understand how the software helps businesses, here are some use cases that you can have a look at:
The software can be used for tracking bills and expenses. It helps Add, Edit, and delete records easily, thereby helping you keep the information updated.
Businesses can use the software to take direct printouts of the recorded details, like balance sheet records, cash flow statements, profit and loss statements, etc.
The most complicated is the tax calculation. With QuickBooks, you can ensure no mistake in calculating taxes per tax slab.
Accepting online payments is easier as customers get a secure gateway to pay for your products and services.
How Compatible is QuickBooks?
Every business wants to have a set-up that is tailor-made for it. QuickBooks is that software if you too want to have something individually accurate for you. It is available in four versions to serve the individual purposes of small businesses. Based on their requirements, owners can choose the one that is the most suitable. These versions are:
QuickBooks Online: It operates on cloud technology and comes with higher scalability and easy accessibility. This means the users can work on the software, irrespective of the time zones or geographical locations.
QuickBooks Desktop: This version is for Windows and it comes with three plans that ensure covering all accounting activities of firms. These plans include Customer Support, Annual Software Updates, and Offsite Backup of Business Data. It also offers backup services that make sure users have a chance to restore lost data.
QuickBooks Self-Employed: If you are a self-employed individual, This is the version for you. It helps keep track of personal expenses and finances.
QuickBooks for Mac: As the name suggests, This version is specifically designed to make QuickBooks compatible with Mac systems.
Depending on how you operate and what you would need to service your accounting, invoicing, and payroll management functions, you can choose the most suitable version for your business.
What Benefits QuickBooks offer Small Businesses?
Though the above details clearly state the advantages of the software, here is a list of them for you to have a quick look at it:
It makes accounting a simpler affair.
QuickBooks offers advanced security features.
The software has a feature that helps keep an automatic backup of the work done.
Using this software helps businesses have an efficient team of experts to help during technical difficulties. The response team is super active.
Preparing invoices and making payments has been made convenient.
Being accessible to all and available for all, the software offers a transparent interface to work on.
If you have been confused for a long whether or not to choose QuickBooks for your business, the above details are likely to remove the dilemma.
In case you face any technical difficulty while installing or working on QuickBooks when you deploy it onto your system the first time, you are free to connect with our Dancing Numbers team via LIVE CHAT and they will assist you in whatever way possible.
Accounting Professionals, CPA, Enterprises, Owners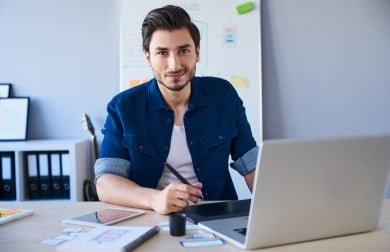 Looking for a professional expert to get the right assistance for your problems? Here, we have a team of professional and experienced team members to fix your technical, functional, data transfer, installation, update, upgrade, or data migrations errors. We are here at Dancing Numbers available to assist you with all your queries. To fix these queries you can get in touch with us via a toll-free number
+1-800-596-0806 or chat with experts.
---