Industry-leading Software from Intuit includes QuickBooks and Mint. Each provides different functions and resources to help the user in managing their finances. But both platforms differ significantly from one another in terms of what they can do and why.
Save Time, Reduce Errors, and Improve Accuracy
Dancing Numbers helps small businesses, entrepreneurs, and CPAs to do smart transferring of data to and from QuickBooks Desktop. Utilize import, export, and delete services of Dancing Numbers software.
To manage their income and savings, many utilize the personal finance and budgeting app Mint. Individual Business Owners and organizations of all sizes utilize QuickBooks, a complete accounting and bookkeeping program. Both platforms are intended to be used for various purposes.
The process of managing finances is crucial for both individuals and businesses since it facilitates the planning of future occurrences. There are several applications which are available in the market which help users to manage their accounts and funds efficiently. Worldwide, People and Businesses utilize programs like Mint and QuickBooks to handle their Accounting and Budgeting requirements.
What is Mint?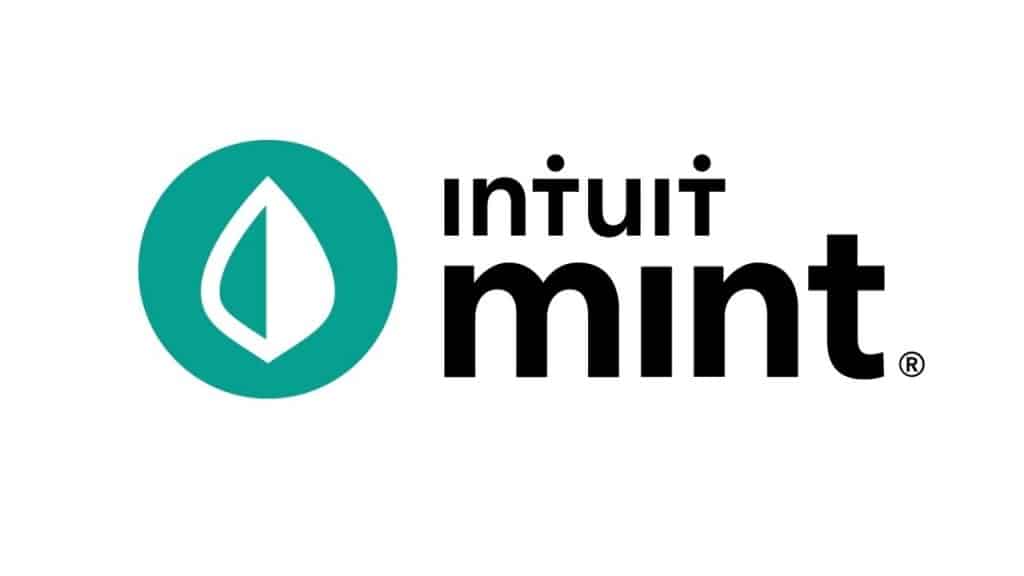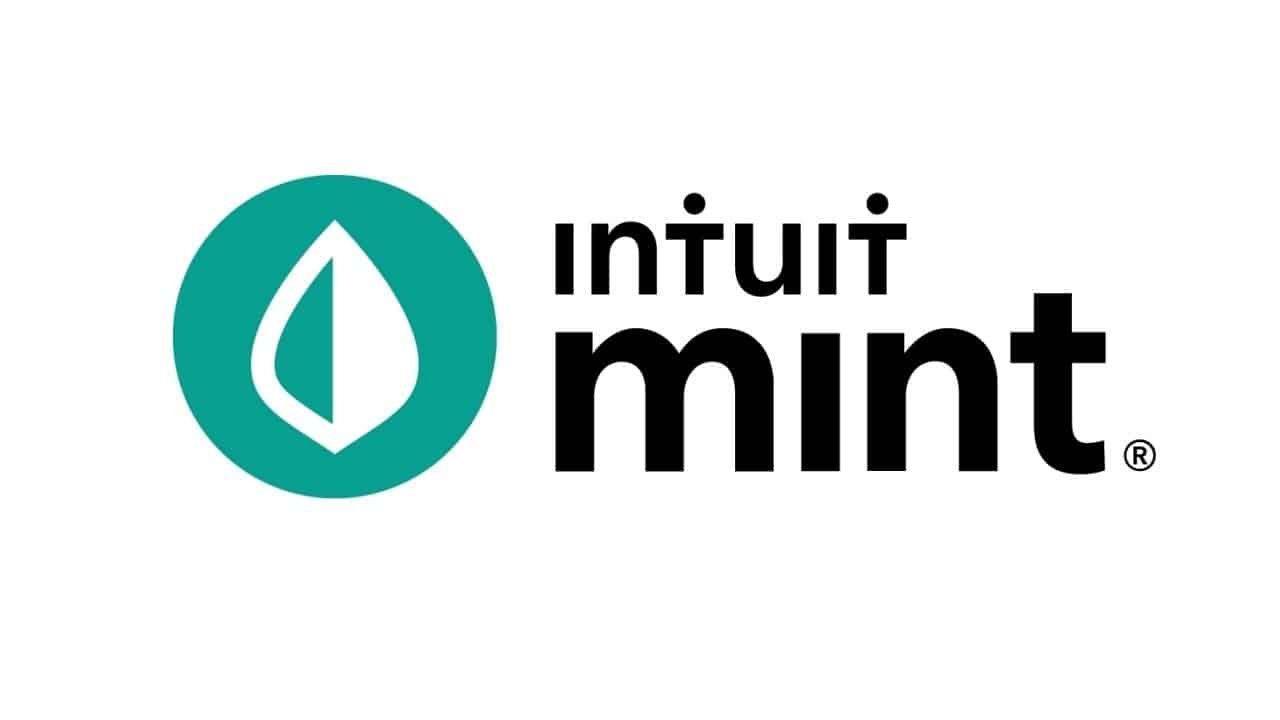 Mint is a personal financial management platform that Intuit, A software provider, Purchased in 2009. According to the manufacturer, It is the most downloaded personal finance app worldwide. It is a free website that enables users to keep tabs on their spending, Income, Credit Scores, and many other things. This tool, Which may be used for personal finance planning and monitoring, is very simple to use.
Users can track their Spending, Income, Credit Scores, and many other financial metrics using the free Mint software. It is an extremely user-friendly program which is used for planning and tracking personal finances. With the help of Mint, users may look up various loans, including personal and school loans. Users can make better financial decisions by seeing the benefits and drawbacks of various loan providers.
Mint provides consumers with a Free 24/7 Credit Score Monitoring tool and notifies them of any pertinent changes to credit score reports. With the help of Mint, users may look up various loans, including personal and school loans. To assist consumers in making more informed financial decisions, the website lists all the benefits and drawbacks of various loan providers. Although it would be important for some customers, Mint does not yet allow multi-currency financial management.
Key Features of Mint
Mint, one of the most popular Personal Financial Management applications, provides a variety of special and practical features to help users efficiently manage their money. Below there are a few notable features of Mint.
1. Calculators
Mint provides a number of calculators, Including those for Retirement, Grocery Budgets, Investments, Loans, Travel Budgets, Credit Card Payouts, and many others, and for customers to accurately manage their finances. The calculators analyze a variety of data, Such as Total Income, Monthly Expenses, Travel Expenses, Weekly Shopping Costs, and many more, To produce metrics like total savings. Users can use this tool to get a clear view of their finances so they can make informed buying decisions.
2. Make Financial Goals
Users can set both short-term and long-term saving goals using a feature provided by Mint. Users can set one objective for each account to save money for a variety of things, such as an emergency fund. The page for financial objectives provides a wealth of information on the goal's status, helping users in efficient money management.
3. Transaction Categorization
Every financial transaction that users make is automatically categorized and organized using a feature offered by Mint. Transactions are divided into categories like Bills, Groceries, and many more by this highly accurate feature. Users can quickly change the way transactions are categorized, rename, and add tags as needed.
What is QuickBooks?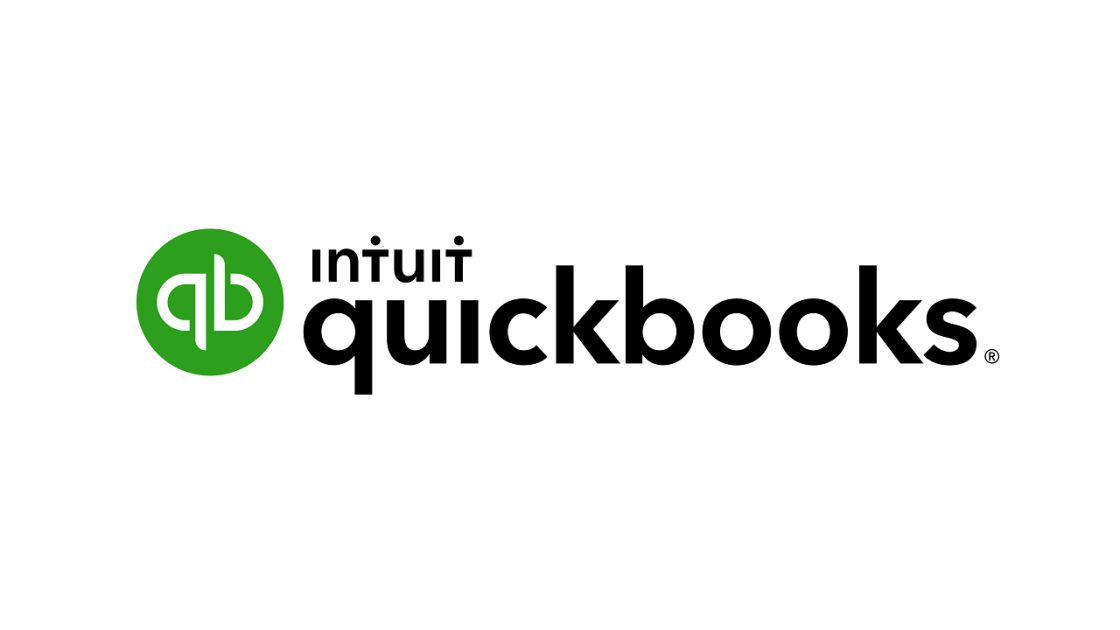 QuickBooks Platform is used by businesses of all sizes to do their accounting chores successfully.
One of Intuit's most popular and extensively used accounting programs is QuickBooks. Every accounting and financial demand of a business is met by its numerous features. Users use QuickBooks may manage all of their financial transactions and business expenses. A very user-friendly and intuitive interface with capabilities that enable businesses to manage and carry out a variety of sales-related operations, including inventory monitoring, client information, and generating report of sales and other operations of business.
Users using QuickBooks are able to keep track of all their business activities and expenses. QuickBooks has an extremely user-friendly and simple to use interface, so even people without any accounting experience may use it. Additionally, QuickBooks offers tools for managing and carrying out a range of sales-related duties, Such as Tracking Inventory, Gathering customer data, Creating sales reports, and carrying out many other crucial business procedures.
Companies don't need to install any specialized hardware on workstations to utilize QuickBooks because it is a Cloud-based application, where the uploaded data is stored on cloud servers. For users to receive the newest features, the program automatically updates itself. Organizations can link numerous bank accounts with QuickBooks. Following that, the software downloads and categorizes every transaction automatically. Additionally, Users of the application can use it as GST ready.
Businesses in a variety of Industries, Including Construction, Wholesale, Manufacturing, and Retail, among others, use QuickBooks for their Accounting and Bookkeeping requirements. For businesses to access and manage their accounts remotely, QuickBooks offers a Smartphone application that works with both Android and IOS devices. QuickBooks is now even more accessible due to the Smartphone app. Over 4.5 million users from all over the world, according to QuickBooks, use the site. Two businesses, Bank stream and OneSaaS, have so far been successfully acquired by QuickBooks.
Key Features of QuickBooks
Numerous capabilities provided by QuickBooks enable businesses to conduct accounting and sales-related duties with ease. Several noteworthy QuickBooks features are listed here.
1. Raise Invoices
Companies can easily create impeccable invoices with QuickBooks and deliver them to their clients via a variety of channels, including emails. Businesses have the option of directly attaching bank transfers and other payment gateway links to invoices, Which speeds up the money collecting process. In addition to improving customer service, this function allows customers to easily make payments without getting in touch with the company that raises the invoices.
2. Better Expense Management
QuickBooks presents all the essential data in a single, integrated dashboard that enables businesses to better analyze their business performance. With the help of the QuickBooks Smartphone app, users may take images of receipts and QuickBooks will automatically match them with previous transactions, simplifying expense tracking for businesses.
3. Better Tax Filing
QuickBooks has a feature that automatically separates and groups financial transactions into the appropriate tax categories, minimized the possibility of any errors being made during the tax filing process. Due to the time-consuming nature of accurately completing taxes by hand, This also benefits businesses.
4. Better Imports of Data
Data imports from a variety of well-known systems, including Outlook, Microsoft Excel, Gmail, and Google, are supported out-of-the-box by QuickBooks. Using this data import option, Businesses may greatly simplify the QuickBooks Migration process.
Mint vs QuickBooks: 10 Major Key Differences
Both Mint and QuickBooks are market-leading software solutions offered by Intuit that provide a variety of features and tools to help users and businesses with financial management. But both platforms differ significantly from one another in terms of what they can do and why. In a nutshell, Mint vs. QuickBooks, the fundamental distinctions between the two are listed below.
1. Mint vs QuickBooks: Purpose
To manage the income and savings, people all over the world uses the personal finance and budgeting app which is known as Mint. Individual business owners and organizations of all sizes use QuickBooks, a complete accounting and bookkeeping program, to manage their business accounts and money. Each of the platforms is designed to serve a unique purpose to all.
2. Mint vs QuickBooks: Reports
When it comes to reports, QuickBooks is the undisputed champion. Various Insightful Reports, including profit and loss and accounts receivable and payable, are generated by the software. The General Ledger, Account List, Customer List, Summary Reports, and a Host of other Tools that Assist Businesses better understand their Financial Performance.
A few reports are also generated by Mint, Although they are not as thorough and comprehensive as QuickBooks Reports. Income, Spending, Debt, and a few more reports are produced by Mint.
3. Mint vs QuickBooks: Features
Mint offers tools that make it simple for customers to manage their personal money, Including Budgeting Calculators, Bill Monitoring, Bill Reminders, a Free Credit Score Viewer, Taxation Tools, and Automatic Transaction Categorization. In comparison, QuickBooks provides functions like Invoice Raising, Sales Tracking, Automatic Tax Classification, Business Reporting, and Payroll Management that meet every accounting need of businesses.
4. Mint vs QuickBooks: Pricing
Mint is a cost-free program, In contrast to QuickBooks. Users are not required to pay the firm in order to use Mint's Features and Perks. Users of QuickBooks have a choice between Three Subscription Plans, starting at $20 per month and going up to $60 per month. All plans of QuickBooks provide a number of common features, including automatic transaction categorization, line connections to numerous bank accounts, and many more. Numerous extra capabilities, like project profitability tracking and inventory tracking, are included in QuickBooks Plus, the premium version of the software.
In addition, QuickBooks offers its Payroll Management add-on for an additional $20 per month plus $3 per user each month. Before making a purchase, users can test the platform for free for 30 days to become familiar with QuickBooks features.
5. Mint vs QuickBooks: Customer Support
Mint just offers a brief FAQ section as customer support, Whereas QuickBooks has a customer service centre open around-the-clock to assist customers with any questions about its products or services. Through a variety of methods, including as call, chat, and email, QuickBooks offers support to its clients. On the QuickBooks website, customers can also find answers to their questions by watching video lessons and FAQs.
6. Mint vs QuickBooks: Integration
In order to expand the possibilities of the platform, QuickBooks provides out-of-the-box support for a wide range of third-party integrations. Users can choose and integrate program from QuickBooks own app store as well. When compared to other applications, Mint does not support any third-party connectors, which restricts the functionality of the software.
7. Mint vs QuickBooks: Easy to use
You can see everything well in Mint because of the way it is put up. With its straightforward, user-friendly layout and abundance of distinct, well spaced graphics, you can quickly see everything you need to know. It also offers useful alerts. It is user-friendly and easy to use. We rate its usability as excellent.
Even though it is designed for non-accountants, the full-featured accounting program has a certain level of complexity built in because it is a full-featured accounting program. The learning curve is therefore quite steep. On the other hand, it only takes a few keystrokes to do the most common tasks.
Mint is simpler to use and manage than QuickBooks.
8. Mint vs QuickBooks: Mobile Apps
Mint has followed the trend and created some fantastic mobile apps, not just for I Phone and Android devices, but also for the Apple watch, as it is designed as consumer software and customers desire mobile apps. The majority of what you can accomplish on a desktop computer, you can also do on a phone.
QuickBooks delivers mobile capability where it matters but is geared for a less mobile-oriented company environment. Receipts can be scanned in, and the system will automatically add them to costs. You can email invoices from your phone, which is particularly beneficial if you operate at clients' locations, do business from a vehicle, or are simply frequently on the move. However, utilizing the app will prevent you from using all of its features.
Although QuickBooks mobile apps enable you invoice and scan receipts while on the go, they don't fully use the app's potential. On the other side, Mint is simple to run at maximum capacity on any device, wherever you are.
9. Mint vs QuickBooks: Setup
You must take some time to add each of your accounts along with their passwords in order to set up Mint. Before beginning, you need to organize. However, the procedure is generally painless. The transactions will then be automatically categorized by Mint; you cannot alter the top-level categorization but can add additional subcategories. Repeated transactions are remembered by Mint, so they will always be filed in the same filing box.
You must connect your business Bank Account to QuickBooks before you can use it. You don't need to worry about installing it on your desktop or laptop because it is a cloud app because it runs in the browser. You must provide some basic company information.
QuickBooks also enables you to only load the features that you now require. For instance, if you don't have any money invested in fixed assets, you don't need to load up all the fixed asset support. That is very helpful for start-ups who want an app that is functional straight away but don't want to fill out unnecessary information.
Both of these programs are simple to set up. They don't need to be installed on your desktop because they are cloud-native; you can simply run them in the browser. You can only load the parts of QuickBooks that you want to utilize, saving you time from having to set up functionalities you won't need.
10. Mint vs QuickBooks: Reports
Your net worth report from Mint is accurate, and it even syncs with Zillow to display the value of your house. Its financial reports are understandable and helpful. But since it's not meant to help with business, you won't get reports on Clients, Vendors, or Inventories.
Most things are tracked by QuickBooks, Including Inventory, Sales by product category, Customers, Vendors, and past-due Accounts Receivable. Reports are possible to be customized, So if there are specific numbers you need to operate your business, you can incorporate them into your reports and obtain them with a single click.
In case, if your side business involves selling cross stitch samplers on Etsy, you might be content with merely being able to keep track of your sales revenue and the occasional batch of fabric you purchase – and you can categorize those transactions in Mint. But QuickBooks would be a much better option if you had a significant business in this case.
There are not many reports in Mint. Reporting with QuickBooks is really detailed.
The majority of small business owners will select QuickBooks from these two programs. It prepares your tax return and handles the heavy lifting for you, including billing and sales tax. It enables you to create financial accounts for your company. It provides you with the reports you'll need to expand your business further, and it's expandable so that, as your company grows, you can simply upgrade to a higher-spec QuickBooks package without having to learn a new program or transfer your data.
But a small number of people might find Mint useful.
If you Participate in Two Annual Craft Fairs or have a Small Side Company.
If all of Your Billing is taken care of by Services Like Upwork or Freelance.com.
If You own a Few Rental Homes with Regular Rent Payments and Bills to be Paid.
Out of these two programs, 99 percent of small business owners will choose QuickBooks. It handles your major responsibilities, including tax preparation, sales tax collection, and invoice creation. You can use it to make financial statements for your business. It offers the reports you'll need to grow your firm. Without having to learn a new app or transfer your data, you may use the QuickBooks package. You may always get help from QuickBooks ProAdvisor, Which is another benefit. This is not to say that Mint is completely useless; it can be beneficial for a small side business, a hobby company, or for selling at a craft fair.
Applications offered by Intuit, Mint and QuickBooks, are both highly regarded and advised and offer a variety of powerful capabilities to assist users in their accounting activities.
The platforms, however, serve a variety of requirements, hence their user bases and target audiences range. While QuickBooks is the ideal platform for commercial accounting operations, Mint is better suited for personal budgeting and financial management.
Businesses will find it easier to choose the right product for their needs by considering the differences between Mint and QuickBooks.
Accounting Professionals, CPA, Enterprises, Owners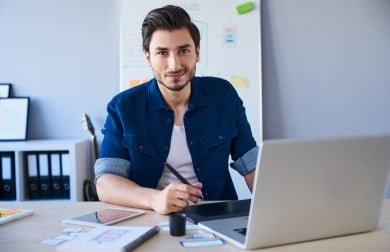 Looking for a professional expert to get the right assistance for your problems? Here, we have a team of professional and experienced team members to fix your technical, functional, data transfer, installation, update, upgrade, or data migrations errors. We are here at Dancing Numbers available to assist you with all your queries. To fix these queries you can get in touch with us via a toll-free number
+1-800-596-0806 or chat with experts.
---
Frequently Asked Questions (Faqs)
What are the Key Features of Mint and QuickBooks?
Features of Mint:

• Making of the financial Goals
• Categorization of Transaction
• Various types of Calculators
Features of QuickBooks:

• Management for Better Expense
• Filing of Tax
• Raising of Invoices
• Import of Data
What is the Difference Between QuickBooks and Mint?
People all across the world use Mint, a personal finance and budgeting tool, to manage their income and savings. To handle their business accounts and money, small business owners and organizations of all kinds utilize the comprehensive accounting and bookkeeping software QuickBooks.
What are the Advantages of using Intuit Mint?
In following ways intuit mint will help you:
• Budgets can be easily created, and advice based on your expenditure can be provided.
• Improved bill tracking and payment capabilities. Receive alerts in addition, and immediately plan payments.
• Receive advice on how to raise your credit score without using a credit card, and find out your score for free.
How far Back Mint Keeps the Transaction?
Only transactions from the previous 90 days are imported by Mint. Data older than the last three months might not be shown if you haven't been in for months or if your account is fresh new. Before that time, there is no possibility to add any missing transactions.