Do you feel the need to move your accounting data from Sage 50 over to QuickBooks Desktop? You can convert your QuickBooks company data to the Sage 50 format. Sage 50 will convert most QuickBooks lists such as accounts, vendors, customers, items, employees, jobs, transactions, and current balances. Converting Sage to QuickBooks is not the most straightforward do-it-yourself work for companies to handle. Guidance for Sage 50 to QuickBooks Conversion.
Save Time, Reduce Errors, and Improve Accuracy
Dancing Numbers helps small businesses, entrepreneurs, and CPAs to do smart transferring of data to and from QuickBooks Desktop. Utilize import, export, and delete services of Dancing Numbers software.
An implementation from one software to another will never be an overnight task since there are many factors that need to be taken into consideration: Customer List, Inventory List, Vendor List, Costs, Average costs, Chart of Accounts, Accounts Receivable, etc. All versions of Sage 50 can be converted to QuickBooks Desktop or QuickBooks Online. The conversion service audits the results to ensure all financial reports such as the Profit, Loss, Trial Balance, and Balance sheets in QuickBooks will match the original Sage 50 data.
Requirements that you need to Check with to Switch your Data Successfully include:
Operating System: Windows 8.1, Windows 10, and Windows 8
Processor: 500 MHz Intel Pentium II (minimum requirement)
Memory (RAM): 512 MB (minimum requirement)
Hard Drive Requirement: 2.5 GB of free space ( highly recommended)
Microsoft .NET Framework: Version 2.0 (minimum requirement)
QuickBooks Desktop: Pro, Premier, or Enterprise 2016 or higher.
Sage 50: Version 2013 and above.
What all You Can Convert:
Account, Employee, Item, Customer, and Vendor lists.
Account balances.
Employee profile and contact info.
Customer and vendor transactions.
Paychecks (convert as journal entries)
Payroll General Ledger account balance info.
What all You Can't Convert:
Payroll items are used to calculate paychecks (hourly and salary payroll items, deductions, medical insurance, etc.)
Payroll transactions and year-to-date employee info (paychecks, year-to-date adjustments).
Individual employee wage or deduction information.
Work tickets.
Fixed Assets.
Closed or partly closed Purchase Orders, Sales Orders, and Estimates.
In some instances, fields are not compatible and are not transferred over. You will have to enter such fields after the Conversion manually.
Examples of such are vendor default account numbers, multiple shipping addresses for customers, preferred vendors for inventory, and default Customer Sales Tax settings.
Limitations of Sage 50 to QuickBooks Online Conversion:
The following limitations may occur when you are transferring data from Sage 50 to QuickBooks Online:
Cash Refunds and Cheque/Check Refunds
QuickBooks Online does not support refunding a cash payment or cheque/check from a supplier. The entities will be posted as regular journals with no link back to the client or supplier.
Reversed Journals
Reversed journals will not be posted.
Data Integrity Check Issues.
If your file fails the Data Integrity check (Maintenance -> Data Integrity Check), then you may experience several issues during the Conversion, such as:
Balances on Customer or Supplier
Non-matching trial balances for several years.
Some Debtor or Creditor Transactions may not be Posted as Expected
It might need to use a "dummy" customer or supplier to align your AR and AP history.
Historical Migrations of Accounts
Sage 50 enables you to transfer balances to new accounts at the close of the year, which QuickBooks does not support, as it does not support fiscal years.
Financial Start Date
In Sage 50, it is possible to choose a start day other than January 1st, which QuickBooks does not support. Please keep it in mind while you are checking your trial balance since the profit and loss accounts can be inaccurate.
Check Your Retained Earnings
In Sage 50, you can set up an opening balance for an account. In some instances, especially when the file is relatively new, or you have never run a close of a year before, it cannot reconstruct the account used for creating that opening balance. It will create the opening balance transaction and will send the net result to the retained earnings account in the destination system. It is necessary to check your retained earnings post-migration to determine if this agrees.
Departments and Classes
If you select classes and locations (paid extra) during the migration, the migration will be done as a journal only. Additionally, departments and classes may not align with retained earnings. Since you can purge data from Sage 50 for the old journals, the classes and departments for retained earnings may be inaccurate. Due to QuickBooks Online API limitations, the only departments are converted and not the projects.
Forward Journals will not be Posted
Any next year's journals will not be posted to QuickBooks Online. These must be added manually.
Positions for Chart of Accounts Numbers
QuickBooks does not support a chart of account numbers that exceed the length of seven numerals. The migration will fail if any accounts in your Chart of Accounts are seven numerals or longer.
Items and Stock
It does not post all of the fields for stock and items. Only code, stock code, name, location, and description are posted.
Current stock and purchase and sales price are also posted. Income and asset accounts are not posted to QuickBooks. It can deliver a set of files (the database tables) from Sage 50 which you can import manually into QuickBooks Online.
Renaming of Sage 50 System Accounts
It can support renaming of normal balance sheet accounts, but renaming the system accounts (for example, Retained Earnings, Accounts Receivable, Accounts Payable, etc.) can cause issues after the Conversion. Revert any renaming of system accounts back to the original settings before attempting to migrate.
Steps to Convert Sage 50 to QuickBooks Desktop
Step 1: Prepare for the Conversion
To avoid conversion tool errors, make sure that you save your file locally.
If you haven't already, install QuickBooks Desktop on the same system as Sage 50.
Make sure your Sage 50 and your QuickBooks Desktop data are saved on your local hard drive. If it is not, move it to your local hard drive before you start. The conversion tool will encounter an error if you are hosting a file over a network or on a server.
Note: If your data file is located on a server, you need to convert it on the server computer.
Now create a backup of your Sage 50 data before you start.
Step 2: Setup Sage 50
You must have admin user access to perform the following steps:
First of all, open Sage 50 and the file you want to convert.
Then from the main menu, select Maintain.
Then select Users and then Setup Security.
Next, select the Data Access/Crystal Reports tab.
Then select With the following login information option.
Note: You can't change the ID field.
Now choose Change and set a password for the transfer.
Note: The new password has an 8-character limit, and exceeding the limit will cause the conversion tool not to work.
After you set your new password, click on OK, then close Sage 50.
Step 3: Download the Conversion Tool
You need to download the QuickBooks Conversion Tool.
Find and open the folder you saved the downloaded file to.
Then right-click on the QuickBooks Conversion Tool icon, then select Properties.
Under Compatibility mode, select the checkbox for Run this program in compatibility for: and choose Windows 8 (even if you have Windows 10) from the dropdown and then click on OK.
Now right-click QuickBooksConverstionToolSetup.exe and select Run as Administrator.
Step 4: Convert Your Data
In the conversion tool, click on Browse.
Locate and select the Sage 50 company file you need to convert.
In the Pervasive 32-bit ODBC engine DSN Setup window, select your Sage 50 company file from the Database Name dropdown menu.
If you have multiple files, you may need to scroll to find your company name and then click on OK.
Then enter the Sage 50 password you just created. Then select Next.
Select the QuickBooks Desktop version and edition you're moving your Sage data into.
Note: Don't add any special characters (:<?*&/ etc.) as this will result in an error.
Select Browse and choose the folder to save your converted data to, and then select Next. If you don't pick a folder, the default is your My Documents folder. We highly recommend you import into a file that is no more than 2 folders deep.
Now review what you entered. If everything looks good, select Convert File to start the Conversion. This will launch QuickBooks and the QuickBooks – Application Certificate window requesting access to the company file.
QuickBooks will launch automatically. A certificate will pop-up. Select Yes, Prompt Each time and then Continue.
Note: This may prompt twice.
The conversion tool runs automatically. It might take some time to convert your data. The tool will let you know if the Conversion is successful or not.
Once the Conversion finishes, you'll see a prompt to Open in QuickBooks. It will take a few minutes to open your file.
Step 5: Review the Conversion
When the Conversion is completed, select Open in QuickBooks. Review your data in QuickBooks and make sure everything is there. Then review the transfer log:
First of all, open the Windows Start menu.
Then, search for and open File Explorer.
Go to C:\USERS\[Your Windows User Name]\My Documents\Intuit\QuickBooks.
Now review the failed transaction log file in the folder. This tells you if any data didn't transfer over.
After you review the log, you are good to go.
Possible Errors During Conversion
If you notice an error that says, "It looks like something went wrong," then:
Your file might not be saved locally. You will get this error if you are hosting a file over a network or on a server. Install Sage 50 on a different computer that's not on the network or server. Create a back up in Sage 50 and Restore Local to your computer. This is usually your C Drive.
Your file name has a special character in the saved name. Remove any special characters in the name before you save the file.
If you notice an error that says, "We just need a little more info," then:
It looks like you need to run the Conversion tool in Compatibility mode.
First of all, right-click on the QuickBooks Conversion Tool icon, then select Properties.
Under Compatibility mode, select the checkbox for Run this program in compatibility: choose from the dropdown your Windows operating system and then select OK.
Now right-click QuickBooksConverstionToolSetup.exe and select Run as Administrator.
What Can You Expect After the Conversion?
They will send you a complete post-conversion checklist to get you up and to run in your QuickBooks.
They will send you a QuickBooks backup file that could restore into a new QuickBooks file on your system.
They will send you a transaction report that failed to import (in most of the conversions, 100% of the transactions are converted).
If you are using Assembly Items or Advanced inventory, you might have to manually add inventory adjustments to your converted data file to match quantities in your QuickBooks with Sage 50. This occurs due to the variations in the way inventory is managed in QuickBooks v/s Sage 50.
Seldom, the source data file will contain transactions that are supported in Sage 50 but not in QuickBooks. They use standard workarounds to import transactions into QuickBooks Online and will send you notes on what you have to do post-conversion to handle such transactions.
Accounting Professionals, CPA, Enterprises, Owners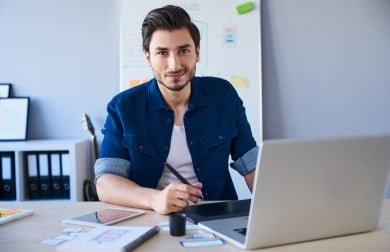 Looking for a professional expert to get the right assistance for your problems? Here, we have a team of professional and experienced team members to fix your technical, functional, data transfer, installation, update, upgrade, or data migrations errors. We are here at Dancing Numbers available to assist you with all your queries. To fix these queries you can get in touch with us via a toll-free number
+1-800-596-0806 or chat with experts.
---
---
Frequently Asked Questions (Faqs)
How can I Export from Sage 50 to my QuickBooks?
First of all, check the system requirements. Then prepare for the Conversion. Setup Sage 50 and download the conversion tool. Now convert your data and review the Conversion.
How much time will it take to Transfer my Data?
The process of converting your data takes, on average, up to 72 hours from the time your data is uploaded.
How will my Business Data be Protected?
Your business data can be protected as long as you use the online form to upload. It is protected using industry-standard SSL encryption. Your data is also governed by Intuit's Data Stewardship Principles.