With QuickBooks, managing your financial needs would feel like a cakewalk. From managing to track, every inventory related or finances based actions you can smoothly execute on QuickBooks.
Speaking of managing finances for your business, you can now set up and access QuickBooks Commerce in QuickBooks Online.
However, before you get started, make sure you do not have any of the other existing products present in QuickBooks Online.
Save Time, Reduce Errors, and Improve Accuracy
Dancing Numbers helps small businesses, entrepreneurs, and CPAs to do smart transferring of data to and from QuickBooks Desktop. Utilize import, export, and delete services of Dancing Numbers software.
Here on, you would find a detailed, step-wise guide to know all about accessing and setting up QuickBooks Commerce in QuickBooks Online.
How to Use and Setup the Particular QuickBooks Commerce in QuickBooks Online?
To do so, please follow the steps given here:
Step 1:
The first step in getting started to access and set up QuickBooks Commerce in QuickBooks Online is by signing into your Intuit account. Make use of your QuickBooks Commerce credentials for signing in.
In case you do not have an existing QuickBooks Commerce account, you would be needing to sign up for the same to log in.
Step 2:
Once you have signed in to your QuickBooks account, find the Commerce tab which is located on the left menu bar.
For future instances too, use the same method to access your QuickBooks Commerce account.
Step 3:
Select Go to QuickBooks Commerce button. Next, you would need to set up a new Commerce account. Once you have created your new Commerce account, choose your preferred subscription.
Post your subscription choice, configure the account and connect it with the QuickBooks Online Accounting system.
Step 4:
When your Commerce account is created, the next screen will show you the personalized Commerce set-up screen checklist.
This checklist is for the purpose of guiding you through important tasks which you would need for completing the set-up.
Step 5:
The first action to be taken on the checklist is already off the list since Intuit will get that done at the time of your account Commerce account creation.
Following the checklist, you would be needing to set up the sales tax. This will permit Commerce to sync your transactions successfully.
Step 6:
The next is the addition of products; you can do this in three ways:
If you have a sales channel, you can consider connecting to an eCommerce Store
If you have a minimal number of products, manually add them
Import products via a CSV file
Step 7:
When you find the products getting imported into the QuickBooks Commerce successfully, the next step is reviewing their price lists.
Tap on the view price lists and automatically three price lists for every account gets created. These by default price lists are retail, wholesale, and buy.
You can also add more beyond based on your business needs. To do this, go to the top right corner and choose to Create New Price List.
Step 8:
Finally, check on all the business locations by selecting view locations.
When you create your account, a by default primary account is created. At a later stage, you can choose to modify it or add more locations as a secondary location beyond this.
To add more locations, go to the top right corner and choose a new location.
Thus, with this, you are all set and done with accessing QuickBooks Commerce. Explore the best of options with QuickBooks Commerce and leverage optimally to make the most of your business.
Once you have the complete hold and confidence of QuickBooks commerce, doing and managing the key areas of your business gets even more seamless.
If you still have ambiguity anywhere on this article or have queries regarding any of the steps explained above for setting up and accessing your QuickBooks Commerce in QuickBooks Online, get instant remedial help from the experts.
Accounting Professionals, CPA, Enterprises, Owners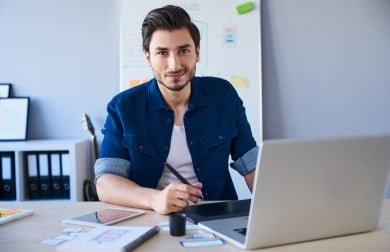 Looking for a professional expert to get the right assistance for your problems? Here, we have a team of professional and experienced team members to fix your technical, functional, data transfer, installation, update, upgrade, or data migrations errors. We are here at Dancing Numbers available to assist you with all your queries. To fix these queries you can get in touch with us via a toll-free number
+1-800-596-0806 or chat with experts.
---
While Signing up for Creating a QuickBooks Commerce Account, What are the vital information Available for me on the Dashboard?
While signing up for creating a QuickBooks Commerce account, the vital information available for you on the dashboard are as follows:

Basic info About Your Business


Current Status of Your Income


Current Status of Your Expenses
In real-time, these data get updated and you can find the latest information about your business.
What are the Major actions I would need to do while Signing up for Creating a QuickBooks Commerce Account?
When you sign in, there would be a few questions that will appear and you need to answer each of them. These questions will be all related to an understanding of your business.
The better-tailored answers you provide, the more effective would the next course of actions will take place fitting as per your needs.
Once you have answered the questions, tap on Next. This will take you to the homepage where you would find all the respective QuickBooks activities. At the same time, this homepage can serve you very effective in giving you a broader snapshot view of your business's health and status.
To explore this dashboard, select View Dashboard.
If you wish to add more information about your business, then,

Choose Settings


Tap on Account and Settings
The final step for finishing the sign-up activity for creating a QuickBooks Commerce account is linking your respective debit and credit card. Make sure that you need to link the debit and credit card to QuickBooks Online.
For linking.

Tap on Banking


Choose Connect Account


Find your bank and sign in to your respective bank account
After Completing the Entire Set-up of QuickBooks Commerce, What is the Next Course of Action that Follows?
Firstly, congratulations! Once you have completed the entire set-up of QuickBooks Commerce in QuickBooks Online, you can start by exploring the dashboard.
To explore your dashboard, hit the view dashboard option.
Intuit will automatically ensure that the QuickBooks Online accounting system is synced with your QuickBooks Commerce account.
I need to Include a Few Data from my past. Can I add older information While Setting up QuickBooks Commerce in QuickBooks Online?
Yes, you can add older information while setting up QuickBooks Commerce in QuickBooks Online. To do this you have to consider uploading historical transactions manually.
However, make sure you execute this action only after you have successfully linked your bank along with the credit card accounts with your respective QuickBooks Online account.