Are you still visiting the computers of your clients to get QuickBooks access?
It is time to end this. Stop wasting your time and get remote access to QuickBooks from your clients' computers rather.
Save Time, Reduce Errors, and Improve Accuracy
Dancing Numbers helps small businesses, entrepreneurs, and CPAs to do smart transferring of data to and from QuickBooks Desktop. Utilize import, export, and delete services of Dancing Numbers software.
Imagine that all the important data and QuickBooks of your clients are accessible through your computer system or smartphone. Yes, it is true.
Regardless of where you are in this world or what time it is, You can get Remote Access to the QuickBooks of your clients in seconds. In this article, we will highlight to you how you can get it.
In this article we will talk in detail how to get remote QuickBooks access of clients with ease.
What is QuickBooks Remote Access Tool?
Having remote access to the QuickBooks software means that you can log in to it remotely without being closely present on the computer on which it is installed. When you have remote access to a system and a local system like preparing file copies between the remote system and local system can be carried out.
Benefits of Intuit QuickBooks Remote Access
Many people prefer remote access to the QuickBooks program because of all the advantages it provides. We know that using QuickBooks Enterprise Solutions remote access will provide you with up to 10 benefits. Let's check those benefits.
You won't need to go to your client's location to use QuickBooks if you have remote access to it.
Managers and clients will benefit from having remote access to QuickBooks to monitor the accountant's activity.
When traveling is not an option, you can work on QuickBooks from your place.
With remote access to QuickBooks, files and entire folders can be moved from one computer to another.
Several users can work simultaneously on the same QuickBooks company file thanks to this software feature.
You may use QuickBooks on a PC or a mobile device thanks to remote accessibility.
Wherever you are, this feature will undoubtedly increase your productivity.
With this feature, you have access to your client's system at any time apart from the usual work hours.
Files and folders can be copied and pasted between local and remote computers.
Unexpectedly, you can print multiple documents using both a local printer and a remote system.
What do You Know about QuickBooks Remote Access?
Essentially, QuickBooks remote access is a secure server that enables users to log into their PC from any other device. A reliable internet connection is necessary for this. Additionally, It enables us to access email, papers, and many other crucial items from anywhere. Additionally, This feature helps in transferring the files from one system to another. Unfortunately, Access to add-on services for QuickBooks desktop for Windows 2017 will no longer be available after May 31, 2020. The 2017 Editions of QuickBooks Desktop Pro, Premier, and Enterprise Solutions are also included.
Intuit Supported Remote Access Options
Below is the listed option, In case of QuickBooks remote access functionality. Check out those options:
1. Switching to QuickBooks Online:
As you all know that QuickBooks Online is one of Intuit's best solutions and it performs all of its functions entirely in the cloud. All that is necessary for this to be accessible is an active internet connection. Depending on the plan chosen, one can decide how many employees work together. QuickBooks Online offers a variety of security measures and stores data on remote servers, protecting data from unauthorized users, viruses, and malware attacks. The fact that QuickBooks Online does not offer all of the features of QuickBooks Desktop is its drawback. The desktop version is very different from this one.
2. Hosting QuickBooks Desktop on the Cloud:
Authorized hosting of QuickBooks desktop software on third-party servers is an additional choice. On third-party servers, Intuit permits authorized hosting of the QuickBooks desktop software. This means that authorized users can access QuickBooks that is installed on the server of the hosting provider from any location via the internet. We have access to all the features of the desktop version, and it supports cross-device operations. Because the service provider handles the additional effort of software maintenance, it gives accounting experts an advantage. Collaboration between multiple users and easier QuickBooks add-on integration is also provided. The service provider also addresses security concerns.
3. QuickBooks Remote Access Tool:
With the help of this tool, we may essentially connect to a remote system that has QuickBooks software installed in it. On the Intuit website, this tool is easily accessible. Additionally, there is a wide variety of third-party software on the market with similar functionalities. This has the ability to perform basic tasks such as copying files between local and remote systems, printing files on the remote server using the local printer, etc. This software primarily works on the Cisco WebEx technology, which supports online meetings and communication services. There are two versions of the add-on, referred to as QuickBooks Access and Full Desktop Access that are offered for the QuickBooks software. On the Intuit website, we may directly purchase this tool. For similar services, there is a wide range of different remote access software on the market.
Costs of Accessing QuickBooks Remotely
To access QuickBooks remotely, you have to accept the fact that it is not free. To use it we have to pay a certain amount for this service. There are two plans that are:
Full Desktop Access ($99.75/month)
QuickBooks Access ($70.95/month)
Security and Reliability of QuickBooks Remote Access
For each business accounting activities are confidential, and the industry they belong to doesn't matter. Additionally, each level needs to include a security check. It is obvious that both online and offline companies require a trustworthy method for gathering information and performing accounting tasks. The QuickBooks Online and QuickBooks remote access tool are the greatest options currently available because they are effective and dependable. We can also confidently rely on these tried-and-true solutions. The security is trustworthy if we choose cloud-based solutions like QuickBooks online or hosting. The data of the client is totally protected on commercial hosts that Intuit has approved. A large number of service providers use 256-bit encryption. Additionally, the encryption strength for QuickBooks online and remote access tools is essentially the same. Or, in case we want to use different remote access tools, the security issues depend on the features of the tool.
What are the Benefits of Using QuickBooks Remotely?
When you use QuickBooks remotely, you experience a plethora of positive aspects that add value to your business operations.
For those, who are not aware of such benefits of accessing QuickBooks remotely, here are they:
Service providers handle cloud servers
Allows the users to stay indoors and avoid the impact of the pandemic
Business managers can monitor the accountant's activities
Less paper is used or wasted
Saves a lot of time, effort, and money along with infrastructure for the accountants
Accounting professionals can have updated QuickBooks data access every time. This is possible even such professionals are out of the office
Several other users can join forces on the same particular QuickBooks File
Reflected changes are real-time
Steps to Access Your QuickBooks Desktop Remotely from Anywhere
Before beginning with remote access for QuickBooks, First, We need to learn how to set up remote access in QuickBooks.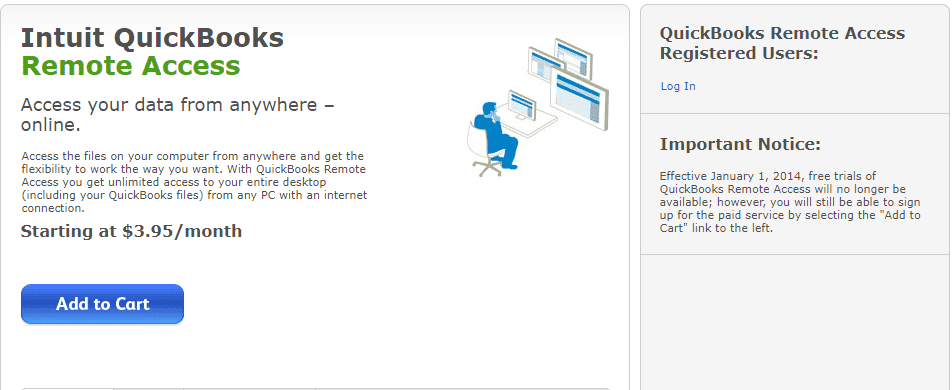 Now launch a web browser on the computer for which you want to Access QuickBooks Remotely and then sign in to your particular Account on the given QuickBooks remote access website.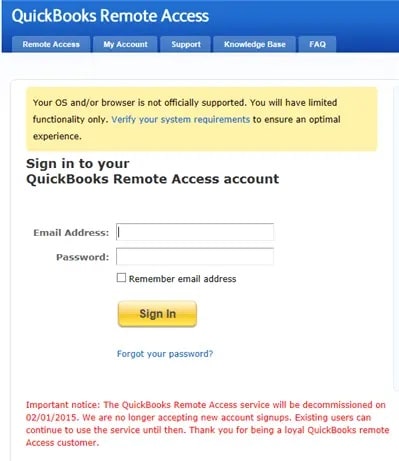 Press set up computer and Download the Remote Access Tool Installation File. Move to the particular downloaded file and then press on it twice.
Enter the Computer Nickname in the particular Nickname field. Now Press on Next.
Put a checkmark right beside the Options to begin every time you sign in to a particular remote session. Such options comprise – Automatically Lower Screen Resolution to Match or use Full-screen view By-Default. There are other options also like Make the Computer Screen Completely Blank or Disabling the Mouse and Keyboard of this Computer.
Put a Check Mark beside the applications to use this computer remotely. For a nominal monthly charge, Use your QuickBooks account. For a higher monthly payment, use all the files and applications remotely. Press the Next button.
Check the particular Box for the Verification Option to use. You can Use a Particular Phone Number or Add a Passcode. Such a passcode option enables you to add the passcode in the particular login page when you use QuickBooks remotely. The particular phone number option needs that the tool connects with you via a call and then notifies you of the specific access code every time.
Press the Finish button.
Alternative Ways to Access QuickBooks Desktop Remotely
Here is the Alternative Ways to Access QuickBooks Desktop Remotely:
First, You need to launch any web browser on your particular remote computer and then sign in to your account on the particular QuickBooks Remote Access Website.
Press the box that is right beside the computer that you nicknamed. Now press on Connect in the particular Action column.
Give consent to your computer with the phone authentication or the passcode. In case you are using the phone number authentication, add the passcode on the particular phone when the efficient remote tool calls you up and then prompts you about it.
Press the Remote Access Drop-down Menu and press End QuickBooks Remote Access Session, when you are done with your particular session.
How to Access QuickBooks Enterprise Remotely via Hosting?
A hosting company needs to be chosen in order to access QuickBooks Enterprise remotely. You must consider factors like SLA, security, pricing plans, etc. for selecting this provider. After that, you can move your data and this accounting software's license. After that, you sign in to the relevant portal. You will be able to access information such as a password, login, etc. through your provider. The remote access process for QuickBooks Enterprise solutions will then be finished.
The first step is to choose a suitable hosting company. You can choose the supplier based on the features that are necessary, the size of your company, and your budget. Some factors that the hosting company should have in its services should be analyzing before choosing a cloud provider.

Select a hosting company that Intuit has approved to host the software.

Verify that the hosting company has kept up with the necessary security requirements.

The "SLA" of the hosting provider should be examined to see if it contains features like service terms, uptime, etc.

Find out how long the hosting company will keep a backup of your data.

Check out the hosting company's pricing options. Make sure these programs meet your needs.

Most importantly, make sure the hosting company provides dependable customer service at all hours.

The next step is to host QuickBooks Enterprise with the preferred cloud provider. If the software license is currently installed on your local desktop, move it, along with your data, to a cloud server.
To log into the portal, use the RDP Software. Also, you can log in using your web browser. Your cloud provider will provide you with the credentials. You have to correctly enter them.
You can carry out the steps for QuickBooks Enterprise remote access now that you understand how to do so and begin using the accounting software.
With the conclusion of this post, we hope that it is crystal clear how to remote access QuickBooks. We have shared almost all relevant information when it comes to remotely access QuickBooks.
However, it is quite normal for most to still have difficulties in accessing QuickBooks remotely. If you are having any queries or are stuck anywhere, you can reach out to our team of QuickBooks professionals.
Our proficient advisors will take care of your problem and offer you the right solution for all the problems that you are facing.
Accounting Professionals, CPA, Enterprises, Owners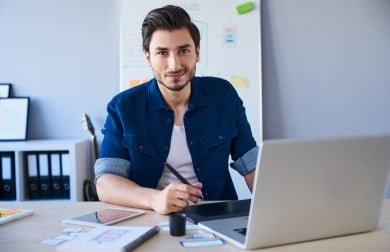 Looking for a professional expert to get the right assistance for your problems? Here, we have a team of professional and experienced team members to fix your technical, functional, data transfer, installation, update, upgrade, or data migrations errors. We are here at Dancing Numbers available to assist you with all your queries. To fix these queries you can get in touch with us via a toll-free number
+1-800-596-0806 or chat with experts.
---
Frequently Asked Questions (Faqs)
What are Things one Can do with Remote QuickBooks Access?
When you get remote access to QuickBooks, you can finish the regular tasks very conveniently. Here are the tasks that you can do with QuickBooks remote access:

Remotely Print 1099 Forms, Receipts, Checks, and other crucial documents from the particular remote computer to your specific printer.


It is possible to give the required training to the clients on how to use specific apps or the best practices available. This is possible since they will witness the same window as you will in real-time when you communicate with them.


Monitor and control other apps along with QuickBooks as if you are doing it sitting in front of it.


Shift crucial files from the computer of clients into your particular computer. This will help you to save data locally.
What are the options to Access QuickBooks Desktop Remotely?
Here are the top two remote access options for QuickBooks that are supported by Intuit for the users. Here are the options:
1. QuickBooks through Remote Access Tool

This is one of the add-ons of QuickBooks provided by Intuit. It enables users to use QuickBooks from other computers. If you use QuickBooks remote access tool then the users get the privilege to print locally and also use the data files. Furthermore, the QuickBooks remote access tool offers security, good integration, and computability. Not to mention, the users can copy documents and folders between local and remote machines.
2. QuickBooks Online

QuickBooks Online functions on the cloud. Users can select different plans based on the different users that wish to work with.
Selecting QuickBooks Online has its own set of benefits like:

Strong support with chat privileges available online.


Very convenient QuickBooks shared access of the information among several users.


No backup necessities. High data security.