A primary work of HR services is to handle employee relations. The role of HR isn't easy to play. As it is just not about hiring, firing, and paying employees; it is much more than that. As HR must stay up to date with all employment laws and regulations, stay up to date about the problems in the company, and know how to respond to them.
Save Time, Reduce Errors, and Improve Accuracy
Dancing Numbers helps small businesses, entrepreneurs, and CPAs to do smart transferring of data to and from QuickBooks Desktop. Utilize import, export, and delete services of Dancing Numbers software.
So, attempting HR tasks on your own could expose clients or HR to a lot of liability.
What are the Issues Related to HR services?
HR services for any business or organization are significant these days. Due to the rising demand for HR services, there are many issues that HR departments are facing. These issues include-
Lack of Communication
Distribution of Resources
Confliction between priorities
Culture differences
Lack of business objective alignment
In the organization, HR priorities are always different from other departments which could lead to chaos. Hence, it is difficult for HR services to keep an organization and themselves on the same page. Here you will learn what QuickBooks is, and how it can help in HR services.
What is QuickBooks?
QuickBooks is a famous HR and accounting software designed by Intuit. It is developed to help small and medium-sized businesses manage their financial data and HR operations. QuickBooks offers a variety of features including:
Bookkeeping
Invoicing
Payroll processing
Inventory tracking
Tax preparation
It also provides various reports and insights that help business owners make informed decisions about their finances. QuickBooks is available as a desktop application or as a cloud-based service, allowing users to access their financial data from anywhere with an internet connection.
How does QuickBooks help Your Clients Access HR Services?
QuickBooks is a robust accounting software that manages a range of business tasks, including HR operations. Here are some steps to help your clients access HR services through QuickBooks:
Set up the QuickBooks Payroll Service: Before your clients can access HR services through QuickBooks, they require to set up the payroll service. This contains setting up:

Employee Information
Tax information
Payroll schedules.
QuickBooks has a step-by-step guide for users through this process.
Enable Employee self-service: QuickBooks enables employees to access their payroll information, like pay stubs and W-2 forms, through a safe online portal. To let employees self-service, go to the Employees tab in QuickBooks and select Manage Payroll Cloud Services. Then, follow the prompts to set up the portal.
Enable HR services: QuickBooks offers a range of HR services, like:

Time tracking
Welfare administration
Employee onboarding.
To enable these services, go to the Employees tab in QuickBooks and click Manage Service. From there, you can choose the HR services you want to enable and follow the steps to set them up.
Provide Training and Support: Once your clients have set up QuickBooks HR services, it's essential to give training and support to assure they are using the software right. QuickBooks offers a variety of training resources, like online tutorials and live webinars. You can also offer personalized support to your clients to help them troubleshoot any problem they may come across.
By following these mentioned steps, you can enable your clients to access HR services through QuickBooks and simplify their HR processes. This can save them time and money, and help them stay compliant with employment laws, rules, and regulations.
Accounting Professionals, CPA, Enterprises, Owners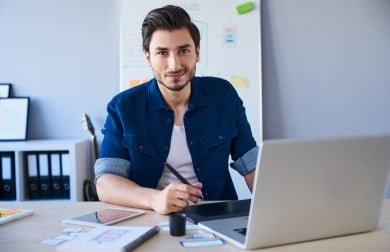 Looking for a professional expert to get the right assistance for your problems? Here, we have a team of professional and experienced team members to fix your technical, functional, data transfer, installation, update, upgrade, or data migrations errors. We are here at Dancing Numbers available to assist you with all your queries. To fix these queries you can get in touch with us via a toll-free number
+1-800-596-0806 or chat with experts.
---