Microsoft Outlook is a web-based email program that enables you to centrally organize all of your messages, contacts, tasks, and appointments. One of the most important email programs in the Microsoft Office Suite is Microsoft Outlook. It carries out a variety of office duties, including client communication and email handling. Currently, this application has more than a million users worldwide due to its fantastic features and user-friendly UI.
Save Time, Reduce Errors, and Improve Accuracy
Dancing Numbers helps small businesses, entrepreneurs, and CPAs to do smart transferring of data to and from QuickBooks Desktop. Utilize import, export, and delete services of Dancing Numbers software.
Microsoft Outlook is a significant component of the Microsoft Office Suite and is used frequently for email exchange and online client communication. Due to the fact that it integrates with Microsoft Exchange Server and SharePoint Server to do a variety of functions, like scheduling meetings and sending and receiving emails, this tool is very well-liked by businesses and organizations.
Along with Microsoft Word, Excel, and PowerPoint, the Microsoft Office suite of programs has all the features that QuickBooks has, such as remote access capabilities, payroll assistance and outsourcing, e-payment capabilities, digitalized banking, and report reconciliation. The most popular and reliable email exchange server worldwide is Microsoft Outlook. It is a source of email exchange that helps you with activities like managing tasks, managing calendars, and keeping contacts. The advantages of connecting with MS Outlook and numerous other online cloud services and accounting programs like QuickBooks go to the businesses.
The QuickBooks Contact Sync tool must be used if you require your Microsoft Outlook email account to be synchronized with the QuickBooks application. This resource is offered without charge by QuickBooks (Intuit). After quickly and easily adjusting your contacts, you must download and install the Contact Sync tool. We're going to provide you a detailed explanation of how to set up email in QuickBooks Desktop in this particular segment. Make sure to read this section thoroughly to gain a better grasp of the steps involved in configuring email services in QuickBooks.
What is Microsoft Outlook?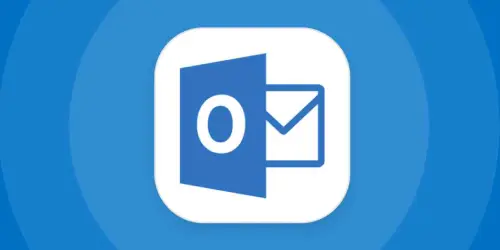 One of the most important email applications in the Microsoft Office Suite is Microsoft Outlook. It carries out a variety of office duties, including client communication and email handling. Currently, this application has more than a million users worldwide thanks to its amazing features and user-friendly interface.
Microsoft Outlook is a significant component of the Microsoft Office Suite and is used frequently for email exchange and online client communication. Due to the fact that it integrates with Microsoft Exchange Server and Sharepoint Server to perform a variety of functions, like scheduling meetings and sending and receiving emails, this tool is very well-liked by businesses and organizations.
Advantages of Microsoft Outlook
The calendar function in Microsoft Outlook is used more frequently than email in huge organizations because it is more important.
To protect your email account from predators Microsoft Outlook has a few enhanced security features.
You have to connect with others easily and increased connectivity.
You may easily rely on Microsoft's SharePoint collaborative platform when you are using Microsoft Outlook.
Outlook is superior to many other client email programs because it integrates nicely with Microsoft Exchange Play.
About QuickBooks Desktop and Online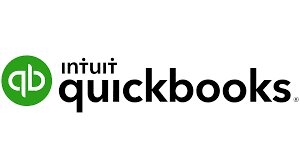 QuickBooks Desktop
Desktop accounting software QuickBooks has a number of web-based features, including as remote access options, payroll outsourcing and help, electronic payment tools, online banking, and reconciliation. It now offers enhanced email capability through Microsoft Outlook and Outlook Express, including the ability to import from Excel spreadsheets, more employee time tracking tools, and pre-authorization of electronic funds. Marketing opportunities are now available through Google.
Excellent accounting software like QuickBooks may be used with more than 100 different products to provide a wide range of services. You may submit an invoice, receive reports, and set up QuickBooks email services on the software. The incorporation of email into QuickBooks Desktop improves the features and efficiency of the program.
QuickBooks Online
A cloud-based financial management tool is QuickBooks Online. Its goal is to reduce the amount of time you spend managing the finances of your company by assisting you with duties like developing quotes and invoices, monitoring the cash flow and sales, taking care of your clients and suppliers, keeping track of your taxes and simplifying tax returns, understanding the performance of your business, budgeting and forward planning.
Due to the fact that this is a true cloud solution, there is no need to install any software. You can access QuickBooks Online from any web-enabled computer or device at any time and from any location by using your web browser. You can efficiently manage your company's finances with the aid of QuickBooks Online, which also allows you to export financial reports and view financial information from any location with an internet connection.
Need of Microsoft Outlook and QuickBooks Integration
You may manage your email and access connected services with the aid of MS Outlook, a cloud-based email service program. Due to its simple usability and user-friendly interface, Microsoft Outlook for QuickBooks is preferred by people all around the world. The following are some advantages of the integration:
1. Increasing output
You may automate repetitive operations and optimize your workflow by integrating QuickBooks with Microsoft Outlook, which will ultimately result in time savings and increased productivity.
2. Customizable
Your integrations can be modified to meet your unique requirements.
3. Improved cooperation
By making it simpler to share information and remain on top of responsibilities, QuickBooks and Microsoft Outlook integration can enhance teamwork.
4. Simple to Set up
Even for people with little to no coding knowledge, integrating QuickBooks with Microsoft Outlook is a quick and straightforward process.
5. Cost-effective
Due to the fact that you don't need to engage a developer or invest in pricey software, there is a cost-effective approach to integrate QuickBooks with Microsoft Outlook.
6. Simplified Process
You may optimize your workflow and cut down on the time and effort needed to complete tasks by connecting QuickBooks with Microsoft Outlook.
7. Increased Data Transparency
Enhancing data visibility through the integration of QuickBooks and Microsoft Outlook will help you obtain insights into your company's operations and make more wise decisions.
8. Advantage over rivals
By enabling you to operate more quickly, effectively, and accurately than your rivals, QuickBooks and Microsoft Outlook integration can provide your company a competitive edge.
9. Better Communication
Microsoft Outlook and QuickBooks integration helps enhance coordination and communication across various teams and departments inside your company.
10. Improved Effectiveness
Integrating QuickBooks with Microsoft Outlook helps boost productivity and efficiency within your company by automating repetitive operations.
Know the Key Benefits of Microsoft Outlook
Using the Microsoft email client with your custom domain email has several benefits. We'll outline the top advantages of using Microsoft Outlook in this article. We'll examine a number of features, including calendar and email security. Let's get going.
1. Search
You can easily find anything you're looking for with Microsoft Outlook. Customers can utilize the integrated search engine to find contacts, dates, and emails by using keywords. Any Outlook program, including Contact Manager and Calendar, can use this capability.
2. Compatibility
If Microsoft Exchange powers your email server, using Outlook is a breeze. When those two are combined, even folks without computer expertise can use a service. Simply open Outlook and enter your email address, and Exchange and Outlook will work together to handle the rest.
3. Outlook Provides All-In-One Email
You can set up several user accounts in Microsoft Outlook. You can have multiple accounts that can feed into one folder that is controlled by one set of rules if you use protocols like IMAP and POP3. If you don't like such organization method, you can have the data divided up into distinct files according to each account. Outlook gives you the option to select what you want.
4. Well-known user Interface
Since Microsoft Office dominates the market for productivity software, most users are accustomed to the Outlook user interface. Therefore, even though there is much functionality to learn, learning the fundamentals will be rather simple if you've used Microsoft Office. This familiarity reduces the learning curve and can ultimately result in significant training cost savings for the firm.
5. Integration
Outlook is made to make sure you complete tasks by giving you the tools you need. Tasks, a calendar, an address book, and a calendar are all included. It even features virtual sticky notes, and since all the components are connected, you can drag and drop an email message to schedule a task, create a note, or perform another action. It enables users to add additional third-party applications like ACT and Skype.
6. Superior Connectivity
The computer program Microsoft Outlook is more than just that. By allowing you to attach it to your mobile device, it keeps you connected. You may now read, write, and send emails whenever you choose, from any location. The additional benefit of turning your calendar into a portable planner and getting updates about new and forthcoming appointments while you're away from the office comes with choosing to sync your Outlook account to your phone.
7. Security
Maintaining Microsoft Outlook's updates will give you a high level of security. Filtering junk mail is available, and it restricts access to outside stuff including downloaded photos, web bugs, and information from unknown websites. These updated security features allow you to blacklist senders and disable live links to protect yourself from spam and phishing emails. When you get email from an unreliable source, the built-in email scanner will also let you know about it.
8. Organization
It's simple to organize your assets with Outlook. Most email applications offer some form of rules for managing and categorizing emails. Outlook, on the other hand, increases the bar by making it simple for users to forward, reroute, or categories their mails in accordance with their own standards. Depending on the details you want to communicate, it also allows you the choice to send different automatic "Out of Office" messages to internal and external contacts.
9. SharePoint
Microsoft's collaboration platform, SharePoint, provides users with resources for creating and maintaining intranets, WebPages, and other online places. However, many clients don't have the time to log on to the site in order to read forum discussions or review shared papers. Given that, Microsoft makes it simple for users to receive notifications via email and then navigate to the SharePoint site.
Working of Microsoft Outlook Email with QuickBooks
The most popular email service among medium-sized and large businesses is Microsoft Outlook. Therefore, connecting it with QuickBooks won't require the staff to pick up any new skills.
Options for Email in QuickBooks
It's crucial to understand QuickBooks' email options before continuing. It is possible that, for one reason or another, you won't be able to see the selections for their specific email at their QuickBooks Desktop Setup. In addition to the versions listed below, you can potentially have a different one. In a few instances, the system does not display all available options. There are three possibilities:
Outlook: You can use the Outlook support if you already have Microsoft Outlook installed. It should be emphasized that Outlook is the favored email client because it provides an easier, more effective hold.
QuickBooks Email: The QuickBooks email option is an additional choice. Although not frequently used, many people prefer this choice. Additionally, you might favor the outlook option.
Webmail: In order to connect with Gmail, Yahoo, or any other of your email platforms, the webmail capability was introduced in 2011.
Tips to Link Outlook and QuickBooks
Set up the Outlook email account you want to use.
From your email or internet service provider, request the following information:

Type of Incoming Email Server
Server for Receiving Email
Password and User Name
Server for Outgoing Email

Configure Outlook within QuickBooks

Enter the information under Outlook in the Edit.
Select Preferences>Send Forms
From My Preferences tab, you need to select Outlook and then Select OK.

Send a test email to yourself to see if the sync was successful.
Integrate Secure Webmail with QuickBooks
If Gmail, Hotmail, or Yahoo email services are your preference, combine your webmail account with your QuickBooks solution to send emails from within the program. The procedures are the same as those previously described, although they might vary depending on the SMTP server, port configuration, and SSL security for various email providers.
Select Edit from the menu.
Select Send Forms from the left pane by navigating there.
From the My Preferences tab, select the Web Mail radio button.
You must enter the email addresses data if you want to sync it.
Select the checkbox for SSL Security.
Configure the SMTP Server and Port.
Select OK.
To test the sync, send yourself an email.
Configure the Email Service in QuickBooks
Only users of Intuit's services, such as IMS, QuickBooks Payroll, QuickBooks Enterprise Full Service Plan, Accountant's Copy File Transfer, etc., are eligible to use QuickBooks' email service.
First of all, you have to go under QuickBooks Email Settings while configuring the email.
Go to the Edit menu if you've previously configured an email.
Toggle to Preferences.
Select the QuickBooks Email radio option under My Preferences.
Enter the required information.
Select OK.
To ensure that the sync, send a test email.
Steps for Microsoft Outlook Email and QuickBooks Integration
For a successful integration of QuickBooks with Microsoft Outlook, follow the suggested procedures listed below.
Download and install QuickBooks Desktop Contact Sync from the official website.
Note: Be sure to include the email address you intend to use to receive registration notifications.
To start the installation procedure, double-click the "QuickBooksContactSync.exe" file that you saved.
After the installation is complete, open the company file you want to sync with Outlook.
Click next after you have accepted the agreement form.
When the synchronization process is finished, click Get Started.
Select Finish.
How to Sync Microsoft Outlook Contacts with QuickBooks Desktop?
Don't input your contact information again. You can quickly sync and match your Outlook contacts with customers, jobs, vendors, and other names in QuickBooks with QuickBooks Contact Sync for Outlook. Read on:
Download QuickBooks Contact Sync in step one
Download the tool and get QuickBooks Contact Sync now.
Save the file in an easily accessible location, such your Desktop or Downloads folder.
Installing QuickBooks Contact Sync in Step 2
Close Outlook Completely.
Double-click setup.exe in the place where you saved it to launch it.
To install, Adhere to the directions on-screen.
Sync Your Contacts
Launch QuickBooks and Outlook.
Your Outlook contacts and QuickBooks file should both be backed up. Visit the Microsoft Office support site for instructions on how to backup Outlook contacts.
Choose Synchronies Contacts in Outlook.
Start by following the on-screen instructions to sync and map your contacts.
This post has come to a conclusion, and we sincerely hope that the knowledge we have provided has been helpful in your integration of Outlook and QuickBooks. However, don't hesitate to contact us at any time if you have any queries. We'll be happy to help you through the process with the help of our certified Dancing Numbers team. Therefore, don't hesitate to call us at any moment.
Accounting Professionals, CPA, Enterprises, Owners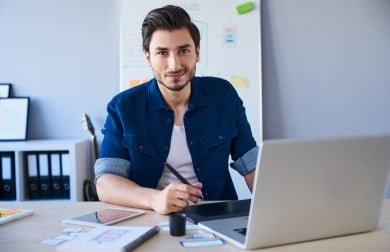 Looking for a professional expert to get the right assistance for your problems? Here, we have a team of professional and experienced team members to fix your technical, functional, data transfer, installation, update, upgrade, or data migrations errors. We are here at Dancing Numbers available to assist you with all your queries. To fix these queries you can get in touch with us via a toll-free number
+1-800-596-0806 or chat with experts.
---
Frequently Asked Questions
Can I Change the Fields that Sync between Microsoft Outlook and QuickBooks Online?
According to your unique demands, you can indeed alter the fields that are synchronized between QuickBooks Online and Microsoft Outlook. Selecting which fields to sync and mapping them to equivalent fields in the other app are options.
What kinds of Actions and Triggers can be used to Integrate QuickBooks Online with Microsoft Outlook?
Numerous triggers and actions, including as adding new entries, altering existing records, sending notifications, and more, are supported by the QuickBooks Online and Microsoft Outlook interface. To automate your operations, a variety of triggers and actions are available.