Fishbowl is one of the best QuickBooks inventory management add-on because it fills in QuickBooks service clefts so well. QuickBooks is an excellent accounting tool but lacks certain features which small to mid sized manufacturing companies need to track their Inventory, such as part tracking, barcode scanning, and advanced manufacturing tools.
Fishbowl integrates with QuickBooks to automate your essential business processes and improve efficiency. Whether you are manufacturing, selling, servicing, distributing, or just managing goods, Fishbowl can manage your operations with ease.
Save Time, Reduce Errors, and Improve Accuracy
Dancing Numbers helps small businesses, entrepreneurs, and CPAs to do smart transferring of data to and from QuickBooks Desktop. Utilize import, export, and delete services of Dancing Numbers software.
It is an inventory-centric software with features for asset management, raw materials management, barcoding, and customized reporting. It automates the ordering, quoting, and purchasing methods. The work order system allows users to create and share work orders for a variety of tasks.
Fishbowl Manufacturing enables manufacturing businesses to track inventory across multiple locations, including warehouse and office facilities. Professionals can use the Fishbowl app for purchase order management, inventory tracking, warehouse management, and more, and numerous warehouses can be handled from one centralized solution.
The inventory management feature enables businesses to carry out serial number identification and barcode scanning to trace orders and shipments.
Fishbowl integrates seamlessly with QuickBooks Online, allowing Fishbowl's users to instantly update accounting records and make changes to the general ledger.
Features of Fishbowl QuickBooks Online Integration
Fishbowl allows you to create and process purchase orders, and it transfers them to QuickBooks Online in order to make new accounting entries.
Fishbowl takes care of sales orders, packing, shipping, picking, and other order fulfillment features. Then it shows QuickBooks Online to make accounting adjustments, such as inventory assets, cost of goods sold, and income. When Fishbowl receives payments from customers, it sends them right along to QuickBooks Online.
When a new customer or merchant is added to Fishbowl, it is also added to QuickBooks Online. All inventory adjustments, such as cycle counts, returns, and scrapped Inventory made in Fishbowl, are instantly sent to QuickBooks Online.
Finished work orders are posted to the general ledger in QuickBooks Online, which is notably helpful for manufacturers.
Advantages of Fishbowl Integrating with QuickBooks
It lets you set up Fishbowl to export data on customers, parts, vendors, and quantities to QuickBooks as often as you like to keep your accounting records up to date. This can save many hours of work and guarantees your records are accurate – which is an excellent benefit of Fishbowl.
Fishbowl has access to important information that enables it to remain completely compatible with each new version of QuickBooks.
Fishbowl continues to strengthen its warehouse management software and manufacturing to match QuickBooks' commitment to excellence.
Steps of Integrating Fishbowl and QuickBooks
Step 1: First, Open the Accounting Integration module, and click on the Configure tab, and then click the QuickBooks Online Connection button.
Step 2: Next, click on the Connect button in the wizard, which will open a browser window.
Step 3: Now, Log into QuickBooks Online and then click on Connect.
Step 4: Then, Choose the QuickBooks Online accounts that Fishbowl should use or click on the Create button to create the default accounts.
Step 5: Now, Click on the Finish button to finish the integration.
When components are exported from Fishbowl to QuickBooks, they are automatically generated in QuickBooks Online as Service type items.
If Inventory or Non-inventory parts already exist in QuickBooks Online before the Fishbowl integration, these items should be manually altered to Service type items in QuickBooks Online.
Steps to Import Data from QuickBooks Online to Fishbowl
To import the data from QuickBooks Online to Fishbowl, choose the type of information that should be imported, and then click on the Import button on the General tab of the Accounting Integration module.
In Fishbowl, initial Inventory can be added in a few distinct methods:
You can Import Inventory via a comma-separated values file and Fishbowl's Import Wizard.
It lets you Add Inventory in the Inventory module. Use the Add inventory to add initial Inventory, adjust inventory quantities, or scrap inventory.
Steps to Export Data from QuickBooks Online to Fishbowl
To export the data from Fishbowl to QuickBooks online, click on the Export button on the Accounting Integration module's General tab. and it is done.
Follow the Steps Mentioned below to Export Data to QuickBooks:
First, Open the Accounting Integration module, located in the accounting group, and then click on the Export button located in the module toolbar.

Standard Export – Export anything that has been completed since the last successful export.
Repost – Re-export all entries in the given date range. You need to use it with caution as this will create duplicates in QuickBooks of the entries that have already been posted.
Mark as posted – All transactions that are ready to be exported will be marked as posted and not exported to QuickBooks.

Next, A progress box will be displayed showing a menu of items that are being exported to QuickBooks.
Then, Depending on the items or numbers being exported, the export may take several minutes. Do not stop the export once it has been started.
Now, When the export is complete, the status column will show all areas as Done.
Accounting Professionals, CPA, Enterprises, Owners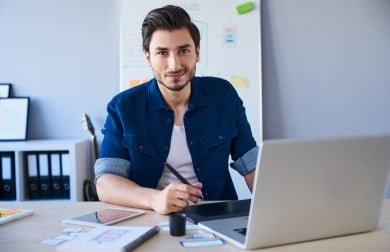 Looking for a professional expert to get the right assistance for your problems? Here, we have a team of professional and experienced team members to fix your technical, functional, data transfer, installation, update, upgrade, or data migrations errors. We are here at Dancing Numbers available to assist you with all your queries. To fix these queries you can get in touch with us via a toll-free number
+1-800-596-0806 or chat with experts.
---
Frequently Asked Questions (Faqs)
Can we use QuickBooks Online on a Mac or on a Linux?
Fishbowl server exports data to QuickBooks Online, and the QuickBooks Online runs in the cloud, independent of the operating system. The Fishbowl client and server can run on Windows, Mac, Linux, or any combination of those operating systems.
Can my Inventory be tracked in Fishbowl or QuickBooks Online, When integrated with QuickBooks Online?
Fishbowl keeps track of Inventory, regardless of the accounting system you are using. Orders exported to the accounting system will display item numbers and amounts, and the required journal entries will be created.
Does Fishbowl Support QuickBooks Enhanced Inventory Receiving Feature?
No. It does not support QuickBooks Enhanced Inventory Receiving Feature.
Which Version of QuickBooks Online is Supported by Fishbowl?
Fishbowl integrates with QuickBooks Online Advanced or Plus. Only these two versions of QuickBooks Online have the essential features. Plus, it also supports international versions of QuickBooks Online.
Where can I create Sales Orders and Purchase Orders?
When the export is finished, Fishbowl will send over a Bill or Invoice to QuickBooks. Paying your bills is still managed in QuickBooks. If you are making payments in Fishbowl via Merchant Services, then a sales receipt will be sent over to QuickBooks.