In accounting software QuickBooks Desktop is an industry leader. Have you also heard that QuickBooks Desktop 2020 will be discontinued in 2023 and you are a little worried? Now you have two options either to sit on your couch and keep thinking about it or you can get back to QuickBooks with QuickBooks Online.
🥺🥺QuickBooks 2020 End of Life🥺🥺
Your access to QuickBooks Desktop 2020 software will be discontinued after May 31, 2023. This also means you won't receive critical security updates starting June 1, 2023. Upgrade to Latest Release Before it's Too Late!!!
When does Service Discontinuation Happen?
For QuickBooks Desktop 2020 for Windows access to add-on services will be discontinued after May 31, 2023. All 2020 versions of QuickBooks Desktop, Pro, Premier, and Enterprise Solutions will be covered by this.
Your product will continue to work for you in that case if you don't use any of the add-on services in QuickBooks Desktop 2020. You won't be able to sign up for any of the Intuit services that can be connected with QuickBooks Desktop, even to live technical support also. Also, with QuickBooks Desktop 2020, there are other Intuit products that are affected by the discontinuation of add-on services.
What does Service Discontinuation Mean?
Many users have questioned whether QuickBooks Desktop will remain unavailable forever. The quick response is no. QuickBooks Desktop (QBD) versions that Intuit is sunsetting may still be available to some users, though it is not advised.
These versions of QuickBooks Desktop 2020 that Intuit will no longer support starting on May 31, 2023 are:
QuickBooks Desktop Pro 2020
QuickBooks Desktop Premier 2020
QuickBooks Enterprise Solutions 20
QuickBooks Premier Accountant Edition 2020
QuickBooks Enterprise Accountant 20.0
Products affected by service discontinuation after October 3, 2023
QuickBooks Desktop Point of Sale 19.0
It means that you will no longer receive updates or important fixes, and you will also lose access to all add-ons, including the well-known Payroll Service.
According to Intuit, QuickBooks Desktop will soon be phased out entirely in favor of QuickBooks Online (QBO). It is simpler to maintain a single web-based platform that all users may use rather than create various products to satisfy various needs.
What Payroll Services are Affected by the QuickBooks Discontinuation?
Users using QuickBooks Desktop 2020 won't be able to correct payroll tax forms or perform accurate payroll tax calculations after May 31, 2023. The subscriptions listed below will stop working unless you upgrade or move to QuickBooks Online, and your paychecks may also be erroneous.
QuickBooks Assisted Payroll: (Your subscriptions will be deactivated and tax forms won't be filed on the customer's behalf)
Payroll might be Basic, Standard, or Enhanced.
Employee Compensation Payment Service
You and your employees will not be able to access to QuickBooks Workforce (formerly ViewMyPaycheck).
Is the QuickBooks Payments Credit Card Processing Going to be affected?
Yes, 2020 users will have an impact on QuickBooks Payments (previously Intuit Merchant Services). Users of QuickBooks Desktop 2020 will receive a notification informing them that the service is no longer offered. after May 31, 2023, won't be allowed to accept credit cards and check transactions with QuickBooks Desktop 2020. Below are some payment related services that will also be affected:
Recurring Payments: Downloading recurring payments in QuickBooks Desktop 2020 is not working. These transactions will keep running. At MerchantCenter.intuit.com or with a third-party recurring payments app, you may manage your recurring payments.
Merchant Service Deposit (reconciliation): After May 31, 2023, QuickBooks Desktop 2020 will no longer be able to download credit card and check information.
eInvoice: After May 31, 2023, you won't be able to use QuickBooks Desktop 2020 to handle eInvoices (emails of invoices with enabled pay links). To use this feature, you must have an active QuickBooks Payments subscription and a supported version of QuickBooks.
Will the Discontinuation affect any other Apps or Services?
Contributed Reports
Accountant Copy Transfer Service
Multi-currency/Exchange Rate
Online Banking: You won't be able to download transactions, make payments online, or send transfers via Internet banking. Method of download will depend on the exact error message. For example- you can see the message QuickBooks Desktop is unable to verify the Financial Institution Information for this Download.
QuickBooks Time: QuickBooks 2020 will not support the use of QuickBooks Time. Move to QuickBooks Online or use a web connector to sync your QuickBooks Time Data with QuickBooks.
Uploading transactions will also be discontinued.
Why Should I Upgrade my QuickBooks Desktop before Discontinuation?
Intuit won't be able to provide any support if you continue using QuickBooks 2020 after the End of Life date, which is May 31, 2023, and you have problems with performance or reliability or simply need some general usage advice.
If assistance is provided, it is almost guaranteed that it will not go beyond an email support document that contains instructions for conducting self-troubleshooting or providing answers to questions. Support will be extremely limited if any is given.
Why is Intuit Discontinuing QuickBooks Desktop?
For businesses to innovate, grow, and operate efficiently, technical tools must advance. Based on this theory, Intuit keeps working to develop better software and tools for its users. What Intuit has to say about the discontinuation cycle is as follows: We are dedicated to creating simple, easy-to-use financial solutions that support you today and expand with you tomorrow. Making QuickBooks Desktop more user-friendly and better while still supporting older versions is a balancing act.
Is it Necessary to Upgrade to the Latest Version of QuickBooks?
No, despite the fact that it is advised. You must be using the latest desktop software or switch to QuickBooks Online to ensure that your third-party apps and data feeds such as bank feeds are working. Because they think cloud accounting is the way of the future for accounting, Intuit is focusing its work on improving and developing QuickBooks Online than its desktop products. Whether you want to migrate to QuickBooks Online or upgrade to the latest version of QuickBooks Desktop, our QuickBooks Product Experts are ready to help you choose which version of QuickBooks would be ideal for your needs.
Do I Know What QuickBooks Desktop Version I'm Using?
Begin by opening the home page of your QuickBooks program.
Next, you have to hit the F2 key or Ctrl and 1 at the same time.
Your Product Information window will open as a result.
Then you have to use Use the Product Information window to look up your product name, product number, and license number.
The Date First Used can be found in the Usage Information section.
You can also search for your release by looking for it at the end of the product name.
The year of your version will be displayed on the Product line directly in front of the word Release.
Can You still Purchase a Desktop Version of QuickBooks?
The topic of whether QuickBooks Desktop 2023 will exist has been raised by the recent news that QuickBooks Desktop 2020 will no longer receive support. Yes, and QuickBooks Desktop Premier Plus 2023 was made available in September 2022, which is good news. The pricing and subscription policies have changed, but the main thing is that a new version is now available. QuickBooks Desktop 2023 is an option for people who still do not want to switch to Online software.
Some people have also wondered if there will be a QuickBooks Desktop in 2022. QuickBooks Desktop 2022 was published in September 2021 and had subscription-only pricing. The QuickBooks Desktop 2022 version is an alternative if you are on a tight budget and don't really require all the new features that it offers.
QuickBooks Online annual plans start at $180, while QuickBooks Desktop annual pricing begins at $549. It's safe to assume that Intuit really wants you to go over to QuickBooks Online as quickly as possible, especially with the additional features that the Online version offers.
Move to QuickBooks Online
There are just a few steps to convert to QuickBooks Online.
Export the data
Plan the migration
Choose a payment plan
Export the data
Despite the fact that QuickBooks Desktop and QuickBooks Online are compatible and should be able to sync all the data as expected, some features or reports are not available in either QuickBooks Online or the plan you have chosen. Among the things you will lose are merchant services, online banking, and payroll.
Plan the migration
Both platforms will be unavailable while your data is being transferred from one place to the other, which could take some time. It is advised to plan the migration for an evening or a slower period when it won't affect your work.
Choose a payment plan
Choosing a subscription plan that works for you is possibly the most important factor to consider. Choose the package that will benefit you the most and contains all the features you require every day based on your business needs and the types of documents you manage.
Naturally, determining which plan is the most affordable depends on your budget. However, if you choose the most affordable package, you might need to replace the features you eliminate and have to pay more than you initially predicted.
The QuickBooks Desktop to QuickBooks Online Conversion tool is a very common method used by other users if you are having trouble moving your data from QuickBooks Desktop to QuickBooks Online or are looking for the simplest way to do it.
Simple steps to migrate your data are mentioned below:
Firstly, Back up the company file on your QuickBooks Desktop.
Log into QuickBooks Online and select Settings from the gear menu.
Then you have to select Import data
Now you have to select From QuickBooks Desktop
To convert your company file and import it into QuickBooks Online, follow the instructions that are visible on the screen
Note that just the data is converted during this process; customizations like reports, forms, and memorized transactions are not converted. Check your files again and double-check your settings just in case.
You can check out Move your QuickBooks Desktop file to QuickBooks Online for more detail on how to switch to QuickBooks Online.
Accounting Professionals, CPA, Enterprises, Owners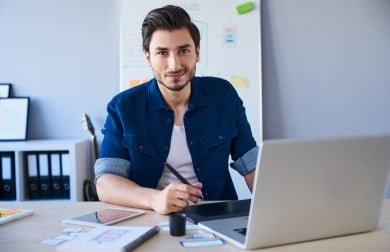 Looking for a professional expert to get the right assistance for your problems? Here, we have a team of professional and experienced team members to fix your technical, functional, data transfer, installation, update, upgrade, or data migrations errors. We are here at Dancing Numbers available to assist you with all your queries. To fix these queries you can get in touch with us via a toll-free number
+1-800-596-0806 or chat with experts.
---
Frequently Asked Questions
Why do You Discontinue Products?
It's our commitment to developing easy and straightforward financial tools that will help you today and grow with you tomorrow. It's a balancing act that makes QuickBooks better and easy to use while supporting the older versions.
How do I know if this Affects me?
If you are using QuickBooks Desktop 2020 or affected Intuit service and you subscribe to live technical support, to continue using your services then you will need to move your data on or before 31 May 2023.
What about Registration and Downloads for older, Non-supported Products?
If the data is available, we make every attempt to offer customer support for the licensing and registration of earlier versions of QuickBooks Desktop under Intuit's regular terms and conditions. Unfortunately, we are unable to guarantee that we will be able to register previous versions of QuickBooks, give key codes, or support data and password recovery.
For QuickBooks Desktop, we are unable to offer replacement CDs, disks, or manuals. QuickBooks Desktop 2020 download files are available on our website.
Why can't I Install QuickBooks Desktop from an Inactive Subscription?
For your version of QuickBooks to be installed, your subscription must be active. Start by checking your Customer Account Management Portal for the status of your subscription.