The accounting software program QuickBooks is primarily made for small and medium-sized enterprises. The software package is notable for offering both on-premises and cloud-based accounting solutions and was created, developed, and marketed by Intuit Inc. The software effectively performs payroll tasks, collects business payments, and maintains bills and transactions.
Save Time, Reduce Errors, and Improve Accuracy
Dancing Numbers helps small businesses, entrepreneurs, and CPAs to do smart transferring of data to and from QuickBooks Desktop. Utilize import, export, and delete services of Dancing Numbers software.
Any company using the desktop version of the QuickBooks accounting program should already be aware that it will be terminated in the UK on February 1st 2023. The maker of QuickBooks, Intuit, announced that QuickBooks Desktop would be discontinued in UK. By midnight on January 31, 2023, any company utilizing the desktop version of QuickBooks would have to find a replacement. After then, desktop will no longer be supported and will not be available. We won't be launching a 2022 edition of QuickBooks Desktop in the UK, Intuit wrote in an email to UK desktop users. However, you will continue to receive full support until 31 January 2023.
According to a statement from QuickBooks, the termination was made as a result of consumers' accounting software being out-of-date and even non-compliant, which prevented them from receiving critical upgrades. Given the recent changes to accounting and tax legislation, and with more on the future, we need to ensure you're on a system that can be supported with regular upgrades.
It demonstrates once again how much more dependable and secure cloud-based accounting software is compared to desktop-only options. The Making Tax Digital project by HMRC is still being promoted, and cloud-based software appears to be the solution for better business and financial administration.
For many companies that depend on QuickBooks, this has been a big setback, and business owners now have less time to acquire new accounting software. Although the online version of QuickBooks will still be available, users of the online version will need to reconsider their accounting requirements.
Cloud-based accounting software is currently a necessity for every company looking to the future. Digital services are becoming standard due to the rapid rate of digital change that businesses must undergo in the wake of a worldwide pandemic. It's important to streamline these services, and it's understandable why QuickBooks Desktop quickly grew out of date when users had to utilize several add-ons to connect with their accounting provider.
Clarification on the Specifics of the Desktop's Discontinuation
After January 31, 2023, all QuickBooks Desktop UK editions will expire and cease to function. You will need to switch to QuickBooks Online or another program and export your desktop version's data.
This time, you won't be able to use or have access to certain services or products offered by the QuickBooks Desktop, including Online Backup, Live Support, Online Banking, and QuickBooks Desktop Payroll Services. Both the Mac and PC versions of the software are affected by this.
Additionally, this means that starting on February 1, 2023; you won't receive any new, urgent security updates. Therefore, apply any new security updates that you get before this date. Otherwise, cyber security risks and data breaches could affect your QuickBooks software.
Since the desktop version of QuickBooks is going to be end in UK at midnight on January 31, 2023, you won't be able to subscribe to any live technical support services. Furthermore, the QuickBooks Desktop program cannot be integrated with any other Intuit services.
If you have acquired a non-subscription-based version of the app before its discontinuation in 2023, you may continue use it.
There won't be any further updates and you won't be able to resolve any potential problems with your QuickBooks Desktop application as a result of the discontinuation. So you'll have to solve every problem on your own.
Important Recommendations before leaving QuickBooks Desktop
As the QBD will be terminated in the year 2023, it is recommended for you to download your data before exit.
Please make sure to backup your desktop data file and store a duplicate of it.
To assist you in setting up your accounts, export your lists and create a full chart of accounts report and open transaction reports.
Fill out your new provider's Chart of Accounts with your opening balances, then import your customer and supplier lists.
Finally, recreate or import your open transactions and make the necessary adjustments to your open balances.
Utilizing QuickBooks Alternatives
It may take effort to make accounting less painful. It's time to start exploring for alternatives if you've been using QuickBooks Desktop. Take the time to investigate your options as there are many. Always be aware of what your company requires from that software.
Before the deadline of January 31st 2023, if you have been using QuickBooks Desktop, you must transfer your accounting data to an alternative. To import it into the QuickBooks alternative of your choice, all of that data must be exported.
Now, QB Desktop users can focus on the creation of cloud apps to assist clients in "future-proofing" their businesses while the rest of the world transitions to digital services. Choosing cloud-based accounting software is unquestionably the best choice, as we can see from this announcement by Intuit.
These variables ultimately influence our choice to concentrate on QuickBooks Online. We wish to support accountants in using digital technology to expand and scale their businesses.
We want to give them the resources they need to support small businesses, giving them access to a linked platform of products and services whether they are just getting started or expanding.
After January 31, 2023, no QuickBooks Desktop UK versions will function so you will need to move to QuickBooks Online or another program.
The easiest approach to prevent the termination of your primary company functions due to discontinuation, such as accounting, is to upgrade to a more recent version of QuickBooks, like QuickBooks Online.
Keys Features of QuickBooks Online
With so many smart and cutting-edge features, QuickBooks Online definitely outperforms QuickBooks Desktop. A few of these are:
Access from anywhere, at any time: With QuickBooks Online, you have mobile access to your company from any platform or gadget. You can handle your clients, costs, invoicing, bookkeeping, etc. directly from your mobile device, for instance. For business owners who manage many stores or locations, this tool is fantastic.
Speedy Reconciliation: The QuickBooks credit card processing tool is made to seamlessly integrate with QuickBooks Online, obviating the need for time-consuming manual data entry procedures.
Put Receipts on Your Smartphone: The best feature of QuickBooks Online is that customers may take photos of their receipts on a mobile device and instantly upload them to their QuickBooks accounts. It implies that you are no longer need to constantly use large scanners to scan your receipts.
Installation Not Necessary: On your desktop or laptop computer, you can use QuickBooks Online without installing any software. You can use any browser of your choice to view it because it is entirely web-based.
Simple Integration: You can easily connect your QuickBooks Online platform to other essential business applications or solutions. It will give you strong functionality for your essential business processes and assist you in taking complete control of your enterprise.
Accounting Professionals, CPA, Enterprises, Owners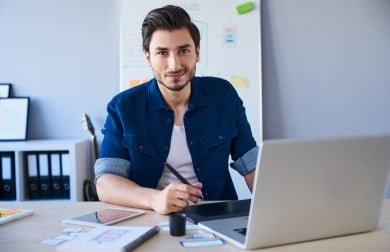 Looking for a professional expert to get the right assistance for your problems? Here, we have a team of professional and experienced team members to fix your technical, functional, data transfer, installation, update, upgrade, or data migrations errors. We are here at Dancing Numbers available to assist you with all your queries. To fix these queries you can get in touch with us via a toll-free number
+1-800-596-0806 or chat with experts.
---
Frequently Asked Questions (Faqs)
Is QuickBooks Online is better than QuickBooks Desktop?
QuickBooks online is superior to QuickBooks desktop as an accounting platform since QuickBooks Online features are very user-friendly and simple to use. For example, PayPie software is integrated with QBO, one of several capabilities that QBO provides for its consumers. Following the integration, PayPie provides users of QBO with a platform where they can simply review their company's financial performance and get useful information to help them improve their finances. Be aware that QuickBooks offers a robust App store where you'll almost certainly discover a remedy to any feature gap present on QuickBooks online. Now, just check on what is offered by QuickBooks Online but not by desktop.
• Schedule and transmit transactions automatically.
• Through mobile and desktop, you may add documents, photos, signatures, and more to transactions.
• Review actions in the audit log to see how things have changed over time.
• Track by location with numerous location labels in addition to (or lieu of) by class.
• Give your clients a new label with seven extra possibilities.
• Automatic sync of bank transactions every evening with reversal capability
• Individualized banking policies by amount, percentage, class, and location
• Automatic addition of bank rules
• Users with unlimited time tracking but no reports
• Delays in charges and credits to plan for upcoming transactions
• Multiple AR/AP lines in the journal entries
• Different budgets per fiscal year
• Management reports produce packages of reports suitable for presentations.
• Due to the inclusion of a bill of materials capability, desktop versions are more frequently chosen by small manufacturing companies. A maker can still utilize the online version of QuickBooks for production, but they will need to consider purchasing third-party software.
What is MTD and it's Benefits?
Making Tax Digital (MTD) is an essential part of the government's ambition to create a fully digital tax system that would make it simpler for people and businesses to file their taxes accurately and manage their finances. Most VAT-registered enterprises with taxable turnovers above the current threshold (£85,000) were required to comply with MTD as of April 1, 2019, and the next phase of MTD for VAT is already into effect since April 1, 2022. While adopting digital technology may seem like a time-consuming and expensive process, for most firms, it is not as difficult or expensive as it first appears. We've been assisting companies of all sizes with MTD preparation for some time now, and we have a variety of cutting-edge solutions to meet your company's needs, from Excel solutions that connect to bridging software to file your VAT return to cloud accounting programs like Xero.
Advantages of Digital

• Going digital has a wide range of advantages, including making reporting and submitting information to HMRC. It is a simpler and less stressful procedure due to the digital tools required for MTD.
• The majority of paperwork can be filed electronically and transferred effectively into your software.
• This not only saves time but also lowers the possibility of processing errors, resulting in more accurate records.
• Digital software can also give you access to real-time management data so you can readily assess your company's performance, compare it to your goals, and create budgets and cash flow predictions that are up to current.
• You can concentrate on expanding your business and improving its productivity, efficiency, and profitability.
• You will have greater visibility of your company's performance at your fingertips and the much decreased administrative burden.
• Now, all concerned firms can begin their MTD planning as soon as possible to allow enough time to implement, educate on, and become accustomed to the new digital systems.
How can My Client's QuickBooks Desktop be Converted or Moved to QuickBooks Online?
Simply Switch from QuickBooks Desktop to QuickBooks Online to have access to your accounting software from any location at any time. It is not a difficult task; you can do it in a few easy steps. Additionally, the following steps are described so you may fully understand the conversion procedure:
1. Need to Measure the File Size.

To find the total count, use F2 when you need to check the file size.
2. Transfer Data from Your QuickBooks Desktop File to QuickBooks online.

Before you start, make sure that all of the bank accounts have been balanced, the payroll has been completed, and the inventory has been updated. Additionally, you must make a backup of these files before beginning.
3. Create QBO Account

Before converting QuickBooks desktop to online, you must first create a QuickBooks online account. You should also strive to select the best and most recent version of QuickBooks for your company.
4. Export Company File to QuickBooks Online

Access your company file that you want to convert by logging into your QuickBooks account. In your QuickBooks desktop account, select Export Company File to QuickBooks Online.
5. Access Your Account with QuickBooks Online.

Select whether you want to import inventory into QuickBooks Online when you are ready to export a file from that program.
6. Choose Your QuickBooks Online Company in Step Six.

7. Copy the Data File.

QuickBooks Online will begin functioning as soon as you choose the data, and you will receive notification via mail.