A QuickBooks Online Certified individual is a person who has complete knowledge about the software and they have gained this wisdom by qualifying for the QuickBooks Pro Advisor program certification exam.
Typically, there are four primary certifications, namely QuickBooks Pro, QuickBooks Online, QuickBooks Enterprise Solutions, and QuickBooks POS.
Only getting QuickBooks Pro Advisor certification is cost-free since the exams and study materials are provided by QuickBooks.
What is the Cost to Get QuickBooks Online Certified?
Once you have become a QuickBooks Pro Advisor, you can upgrade to or be certified in QuickBooks Enterprise Solutions, QuickBooks Desktop, or QuickBooks Online. And the price to take such an exam is USD 149 with some additional charges for the testing center of your preference.
In order to become Online QuickBooks certified, you need to clear the QuickBooks exam which is far more than a test. It is a written certification that denotes that you are a proficient QuickBooks online user.
The good thing is becoming a QuickBooks Pro Advisor is cost-free and also the study materials do not cost any penny. This platform will validate your QuickBooks knowledge by making a certified Pro Advisor.
It is crucial to note that you need to score more than 80 percent or more to pass the QuickBooks Online Pro Advisor certification exam. And in order to do so, you need to study to minimum 12-16 hours a day to pass the exam in one move.
The candidates can highlight their skills in QuickBooks by passing the exam in the very first attempt. However, you can appear for QuickBooks exams numerous times if you fail to pass it in the initial attempt.
Why do You Need to Get QuickBooks Online Certified?
QuickBooks Online is designed to authorize professionals to help business accounting. With the capacities and resources endowed to bookkeepers and accountants, you can practice in your way.
By signing up for the QuickBooks program, you increase the business accounting capabilities tenfold. Additionally, you also get a golden opportunity to help your clients in a far better way than you imagined and you can serve them better.
Add to it, QuickBooks online certification offers you the reward of free membership. Such membership includes Premium and Deluxe which are used by Desktop users. If that's not all, when you get QuickBooks online certified, you:
Updated knowledge to serve clients better
Receive CPE credits minus any additional cost
Generate multiple leads with Find-a-Pro Advisor
Receive U.S-based phone support
Receive great productivity tricks and tips
Receive marketing resources, special guides, templates, etc., which are used by the Pro Advisors
Possibility to win Gold, Silver, or elite membership with QuickBooks Pro Advisor knowledge
Enhance business via practice sessions and workshop sessions
How to Access QuickBooks Certifications Courses?
By now, you must have decided which course to go for and which one will be suitable for you. Hence, move to the access procedure.
If you are moving with QuickBooks online, then you can use the free online program via the steps given below:
Navigate to the Training tab and then click to Log into QuickBooks Online Accountant via the Pro Advisor user ID along with the password. When you have done it, stick to the steps given below:
Then the Pro Advisor training tab list will be displayed with all the required training modules. Additionally, you can download the certificate with the steps mentioned below:
Step 1: The first move is to select the Pro Advisor option visible on the left menu in the Practice sessions.
Step 2: Choose the Training tab.
Step 3: You can also choose the Resume option to continue with any initially started course
Step 4: Go through the features of the available course listed to select the best fit one which meets your needs.
Step 5: Choose one option which fits perfectly in the available training options to show the training card for every module in the course.
Step 6: Then, select the Get Started button to start a course and stick to the on-screen instructions to finish it.
Step 7: When you are ready to finish the certification exam, just choose the Take Exam option. Irrespective of whether you have selected the paid or free version of the program, all the QuickBooks program are in demand online for the whole year.
Accounting Professionals, CPA, Enterprises, Owners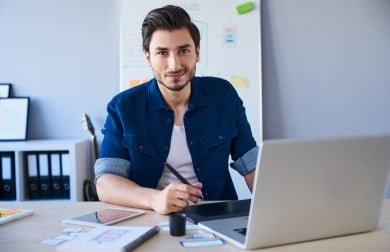 Looking for a professional expert to get the right assistance for your problems? Here, we have a team of professional and experienced team members to fix your technical, functional, data transfer, installation, update, upgrade, or data migrations errors. We are here at Dancing Numbers available to assist you with all your queries. To fix these queries you can get in touch with us via a toll-free number
+1-347-428-6831 or chat with experts.
---
Frequently Asked Questions (Faqs)
How Long is the QuickBooks Pro Advisor Online Exam?
The QuickBooks Pro Advisor online exam is for 2 hours.
How many Chances do the Participants get to Clear every Section in the Exam?
Each participant gets only 4 attempts to clear every section in the exam.
What is the Minimum Percentage to Pass the Exam?
The minimum percentage to pass the exam is 80%.
What do You Learn From the Certification Program?
From the QuickBooks certification program, you learn how to work on data transformation processes, how to create a file via the opening balances, manage table of accounts, manage users and company settings, etc.