A QuickBooks Online Certified individual is a person who has complete knowledge about the software and they have gained this wisdom by qualifying for the QuickBooks Pro Advisor program certification exam.
Save Time, Reduce Errors, and Improve Accuracy
Dancing Numbers helps small businesses, entrepreneurs, and CPAs to do smart transferring of data to and from QuickBooks Online. Utilize import, export, and delete services of Dancing Numbers software.
Typically, There are Four Primary Certifications, Namely QuickBooks Pro, QuickBooks Online, QuickBooks Enterprise Solutions, and QuickBooks POS.
Only getting QuickBooks Pro Advisor Certification is cost-free since the exams and study materials are provided by QuickBooks.
What is the Cost to Get QuickBooks Online Certified?
Once you have become a QuickBooks Pro Advisor, You can upgrade to or be certified in QuickBooks Enterprise Solutions, QuickBooks Desktop, or QuickBooks Online. And the price to take such an exam is USD 149 with some additional charges for the testing center of your preference.
In order to become Online QuickBooks Certified, You need to clear the QuickBooks exam which is far more than a test. It is a written certification that denotes that you are a proficient QuickBooks online user.
The good thing is becoming a QuickBooks Pro Advisor is cost-free and also the study materials do not cost any penny. This platform will validate your QuickBooks knowledge by making a certified Pro Advisor.
It is crucial to note that you need to score more than 80 percent or more to pass the QuickBooks Online Pro Advisor certification exam. And in order to do so, you need to study to minimum 12-16 hours a day to pass the exam in one move.
The candidates can highlight their skills in QuickBooks by passing the exam in the very first attempt. However, You can appear for QuickBooks exams numerous times if you fail to pass it in the initial attempt.
Certification Exam Preparation Classes
For those wishing to prepare for the exam, QuickBooks offers a few classes. Read on to learn more about the classes QuickBooks offers to help you study for your exam:
QuickBooks Live Class
For $679.95, You can enroll in the live QuickBooks classes. It enables you to participate in the 2-day live class under the guidance of a professional. You can add on an extra exam for an additional $156. During this live session, the instructor will be available to you for any of your questions.
QuickBooks Self-paced Class
You can enroll in the self-paced course for $579.95, plus an additional $156 for the testing price with one retake. This is how a two-day class allows you to learn at your own speed. You cannot find any answers to your queries here.
QuickBooks VIP Membership
QuickBooks VIP Membership comes up with the cost of $679.95, for live services (after 30 days) you can also add $29.95 per month. You have to pay $780 if you want to take the benefit of 5 exams w/1 retake. To get answers to your questions instructors are available for 44 hours per week. In this VIP membership, you will get self-paced classes PLUS weekly certification preparation classes.
Why do You Need to Get QuickBooks Online Certified?
QuickBooks Online is designed to authorize professionals to help business accounting. With the capacities and resources endowed to bookkeepers and accountants, you can practice in your way.
By signing up for the QuickBooks program, you increase the business accounting capabilities tenfold. Additionally, you also get a golden opportunity to help your clients in a far better way than you imagined and you can serve them better.
Add to it, QuickBooks online certification offers you the reward of free membership. Such membership includes Premium and Deluxe which are used by Desktop users. If that's not all, when you get QuickBooks online certified, you:
Updated Knowledge to Serve Clients Better
Receive CPE Credits Minus any Additional Cost
Generate Multiple Leads with Find-a-Pro Advisor
Receive U.S-based Phone Support
Receive great Productivity Tricks and Tips
Receive Marketing Resources, Special Guides, Templates, etc., Which are used by the Pro Advisors
Possibility to Win Gold, Silver, or Elite Membership with QuickBooks Pro Advisor knowledge
Enhance Business via Practice Sessions and Workshop Sessions
How to Access QuickBooks Certifications Courses?
By now, you must have decided which course to go for and which one will be suitable for you. Hence, move to the access procedure.
If you are moving with QuickBooks online, then you can use the free online program via the steps given below:
Navigate to the Training tab and then click to Log into QuickBooks Online Accountant via the Pro Advisor user ID along with the password. When you have done it, stick to the steps given below:
Then the Pro Advisor Training tab list will be displayed with all the required training modules. Additionally, you can download the certificate with the steps mentioned below:
Step 1: The First move is to Select the Pro Advisor option Visible on the Left Menu in the Practice Sessions.
Step 2: Choose the Training Tab.
Step 3: You can also Choose the Resume option to Continue with any Initially Started Course
Step 4: Go through the Features of the Available Course listed to Select the best Fit one Which Meets your Needs.
Step 5: Choose one option Which Fits Perfectly in the Available Training options to Show the Training card for Every Module in the Course.
Step 6: Then, Select the Get Started Button to Start a Course and Stick to the on-screen Instructions to Finish it.
Step 7: When you are ready to Finish the Certification Exam, Just Choose the Take Exam option. Irrespective of whether you have selected the paid or free version of the program, all the QuickBooks program are in demand online for the whole year.
Access Certification History
To access the certification history in QuickBooks you have to follow the procedure:
Start with Logging in to QuickBooks Online Accountant US or QuickBooks Online Accountant Canada.
From the Left Menu, You have to Select ProAdvisor. You will see all the Certifications there that are Available to you.
Now you have to Choose the Training Tab.
In case You are Looking for Current Certification, Exam, or Badge, for this, You have to Select Certified and then Go for Download Badge or Download Certificate.
If you are Searching for the Previous Certification then You have to Choose Training and Certification History.
How to Earn Points from Clients for Services?
To become a QuickBooks ProAdvisor, you must understand how to earn points for the specific service. So that you can request the appropriate payment from the client. Here is the information for you.
You can Earn 25 Points Each Time You Activate a Client Membership for QuickBooks Self-Employed.
For Separately Activating the QuickBooks Online Client Subscription and QuickBooks Online Payroll Client Subscription (Core Premium), You can get 50 Points.
You will receive 75 Points for Each Subscription When you Activate QuickBooks Payroll Elite Client and QuickBooks Online Advanced Client.
100 Points are Available for the Current Certification of QuickBooks Online, QuickBooks Desktop, and QuickBooks Desktop Enterprise, As well as if You Purchase ProAdvisor Premier or Enterprise for Desktop (once per year) for Your Client.
If you give Your Client the most Recent Advanced Certification for QuickBooks Online, You will Receive 200 Points for that.
How to Navigate the Training and Certification Screen?
With the help of the below map, you will better understand the Training and Certification History screen.
The Year of Certification Completion is listed in the Certification History.
Course Names are Bolded in this.
The Entire Course is Available After Certifications.
The Certification and their Related Modules Both will be Grouped According to When they were Completed.
The Amount of CPE Credits Earned for Qualified Course Modules are Displayed in the Credits Column.
Certificates for Successfully Completed Certifications and Courses must be different. The module will Display the Number of CPE Credits that have been Verified, the Field of Study, and the Felivery Method.
Only Certificates for Active ProAdvisor Certifications are displayed. If the Certification is no longer Active, the icon will be Removed. The Course Module Printing option will still include the Completion Date.
Recertification as a QuickBooks ProAdvisor
Your ProAdvisor Certification Expires Eventually. Depending on the sort of Certification you Possess, you may need to be Recertification more Frequently:
QuickBooks Desktop Certification: You must hold a current certification for either QuickBooks Online or one of the three most recent versions of QuickBooks Desktop in order to maintain your Gold Level membership. To ensure that you are offering your clients the best information and support possible, it is advised to renew your QuickBooks certification status once a year. On the QuickBooks Find a ProAdvisor website, the top section only features members who have the latest version of QuickBooks certification.
QuickBooks Online Certification: The certification you receive for QuickBooks Online is valid until July 31 of the following year. To stay up to date, it is advised to take the revised exam every year. The top section of the QuickBooks Find a ProAdvisor website lists people who are certified on the most recent version of QuickBooks Online, just like with QuickBooks Desktop Certification.
QuickBooks Point of Sale (POS) Certification and QuickBooks Enterprise Solutions Certification: These certifications are available every two years. You simply need to recertify in these once every two years to stay updated.
QuickBooks Desktop Advanced Certification: As long as you maintain your annual QuickBooks Desktop Certification and complete the necessary nine CPE credits of ACE-approved training every three years. The QuickBooks Desktop Advanced Certification exam is not retaken ever. You will also remain Advanced Certified after passing it.
Benefits of Becoming a QuickBooks ProAdvisor
Being a Certified QuickBooks ProAdvisor has several advantages, including a useful understanding of the most widely used small company accounting software. You also receive dedicated phone and chat support, discounts on goods and services, and inclusion in the Find a ProAdvisor online directory. By doing so, you can connect with potential customers, build your client, and win their confidence. Moreover, you gain access to the QuickBooks Online Advanced Certification exam, which raises your profile on the Find a ProAdvisor directory and increases your chances of meeting new clients.
As you earn more points, your ProAdvisor Profile moves up in the rankings as well. You can grow your business and benefit from more program features, discounts, product support, and training opportunities as you go up the ranks. Below is the list of additional advantages:
Incorporate a Badge Indicating Your ProAdvisor Accreditation into Your Emails, Website, and Business Cards.
Improve Your Profile's Ranking and Your Credibility.
Using QuickBooks Software, Distinguish Yourself as a True Expert.
Get Unlimited Phone Assistance from QuickBooks Professionals in the United States.
Receive Supplies and Items for Free or at a Reduced Price.
You can add QuickBooks Desktop to your membership for $499 per year if you want to assist customers that use QuickBooks Desktop products rather than QuickBooks Online ones. Along with the advantages also covered, you additionally get the following:
QuickBooks Desktop Software worth $5,000.
30% off QuickBooks Software that You can Give to Customers.
Expert Chat and Phone Assistance From the US.
Training Materials for the Desktop Versions of QuickBooks.
Access to QuickBooks Desktop Products Certification.
It is very advantageous to become certified in QuickBooks if you are a bookkeeper or accountant who provides bookkeeping and payroll services. The majority of your clients will use QuickBooks because it has more than 80% of the market share for the accounting software that small businesses use most frequently.
Accounting Professionals, CPA, Enterprises, Owners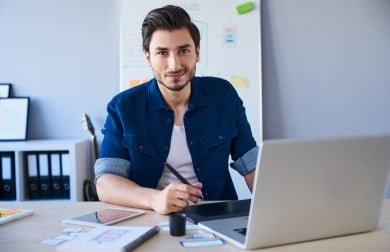 Looking for a professional expert to get the right assistance for your problems? Here, we have a team of professional and experienced team members to fix your technical, functional, data transfer, installation, update, upgrade, or data migrations errors. We are here at Dancing Numbers available to assist you with all your queries. To fix these queries you can get in touch with us via a toll-free number
+1-800-596-0806 or chat with experts.
---
Frequently Asked Questions (Faqs)
How Long is the QuickBooks Pro Advisor Online Exam?
The QuickBooks Pro Advisor online exam is for 2 hours.
How many Chances do the Participants get to Clear every Section in the Exam?
Each participant gets only 4 attempts to clear every section in the exam.
What is the Minimum Percentage to Pass the Exam?
The minimum percentage to pass the exam is 80%.
What do You Learn From the Certification Program?
From the QuickBooks certification program, you learn how to work on data transformation processes, how to create a file via the opening balances, manage table of accounts, manage users and company settings, etc.