Supercharge your business with QuickBooks Certification and simplify your business with your QuickBooks skills.
Once you get QuickBooks certification, your business will have instant credibility. It is time to display to the business world that you use QuickBooks for bookkeeping purposes, and you have the certification to prove it.
Save Time, Reduce Errors, and Improve Accuracy
Dancing Numbers helps small businesses, entrepreneurs, and CPAs to do smart transferring of data to and from QuickBooks Desktop. Utilize import, export, and delete services of Dancing Numbers software.
What is QuickBooks Certification?
QuickBooks certification is a degree, an identification that helps you to distinguish yourself from your peers and build credibility for your organization by having the authority to use QuickBooks certification certificate and logo.
With the help of this certification, you can display to your clients that you have familiarity with QuickBooks and have acquired competency in it.
A QuickBooks certification exam tests the following things:
Sales and Income
More Customer Transactions and Reports
Customizing QuickBooks
Tracking Inventory
Managing Expenses
Bank Reconciliation and Bank Transactions
Payroll Processing
Adjustments and Year-end Procedures
Setting Up a Company File, etc.
Note: The National Bookkeeper Association administers the exam for QuickBooks certification.
Why do You Need QuickBooks Certification?
When you have QuickBooks certification, you take your financial expertise to the next level by earning client's trust and connect with a pool of potential consumers.
Certification enables you to boost your business at no additional expense display your clients that you have superior knowledge about the QuickBooks system, empowering you to improve your business efficiency, significantly.
How to Get QuickBooks Certification?
Step 1: Attend a live-in session of QuickBooks from the comfort of your home or office that will enlighten you about handling money, banking, payroll, etc.
Step 2: Prepare yourself for the QuickBooks exam after attending all the training classes.
Step 3: Take the QuickBooks certification exam at a certified and authorized testing center. The test can also be taken online for convenient purposes.
Accounting Professionals, CPA, Enterprises, Owners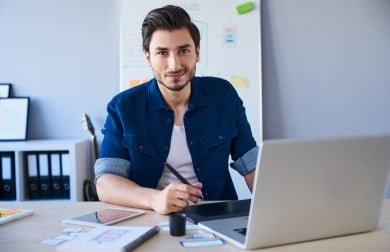 Looking for a professional expert to get the right assistance for your problems? Here, we have a team of professional and experienced team members to fix your technical, functional, data transfer, installation, update, upgrade, or data migrations errors. We are here at Dancing Numbers available to assist you with all your queries. To fix these queries you can get in touch with us via a toll-free number
+1-347-428-6831 or chat with experts.
---
Frequently Asked Questions (Faqs)
How long it takes to become a certified QuickBooks ProAdviser?
Just one or two hours in a day for two weeks helps you become a certified QuickBooks ProAdviser.
In What Areas of Specialization QuickBooks offer Certifications?
• QuickBooks Desktop (Basic only)
• QuickBooks Point of Sale
• QuickBooks Online (Basic and Advanced)
• QuickBooks Enterprise Solutions
What are the two Basic Reports of QuickBooks?
The Balance Sheet and the profit and Loss statement are the two primary reports of QuickBooks.
What are the Topics that are likely to be Tested for QuickBooks Online Accountant Basic Certification?
Here are topics that ate likely to be tested for QuickBooks Online Accountant Basic certification:
• Special Client Onboarding Tasks
• Managing your Clients and Work
• Supporting your Small Business Clients
• QuickBooks Solutions for Clients
• Client Onboarding