Switching to QuickBooks is, of course, an intelligent decision to make but if you don't know how to use it, you will never be helped.
Save Time, Reduce Errors, and Improve Accuracy
Dancing Numbers helps small businesses, entrepreneurs, and CPAs to do smart transferring of data to and from QuickBooks Desktop. Utilize import, export, and delete services of Dancing Numbers software.
What is QuickBooks?
QuickBooks is an accounting software solution that makes conducting bookkeeping processes easier for businesses.
Why QuickBooks tutorial is required?
Through QuickBooks tutorials, you will get to know how to use each and every feature of the software product.
QuickBooks Tutorial: Steps to Understand the Usage
Step 1: Know the Layout
Dashboard: This is the first thing you get when you enter the home page of QuickBooks. Here, you will find the Invoices, Sales, Expenses. Bank Accounts, and Profit and Loss.
Left Navigation: With multiple tabs, you will have categories and subcategories to access, which will include All Sales, Customers, Invoices, and Products and Services.
Gear Icon: By clicking this icon in the upper right corner, users can access Account and Settings, Tools, Lists, and more.
Create [+] icon: If you want to add or create something, clicking on this icon found next to the search bar can be used.
Client drop-down: For finding the clients, you can use this option.
Step 2: Configure the Settings
Go to Gear menu
Choose Account and Settings
Click on Advanced tab
Configure settings by using Close the Books and Enable Account Numbers options
Step 3: Chart of Accounts settings
Click on the Gear icon
Choose the Accounting tab from the left panel
Setup the Chart of Accounts manually
You can click on the pencil icon
Assign/edit account numbers/names in batch to edit or handle the data in groups
Step 4: Connect Bank and Credit Card Accounts
You can go to Banking tab and connect the accounts easily.
Step 5: Make Transactions Recurring
Schedule transactions and they will happen automatically.
Step 6: Building Custom Reports list
Go to the Reports tab
Click on My Custom Reports
Click Run Report
Choose Customize
Select Save customization
From My Custom Reports lists, run the reports and export them to PDF
Step 7: Explore Accountant Toolbox
The account toolbox has Trial Balance, Reclassify Transactions and Reports tools.
Step 8: Obtain a Certificate
Once you explore the features of the software, you can go for online certification and get certified.
Go through with the Video for QuickBooks Desktop Tutorials
Accounting Professionals, CPA, Enterprises, Owners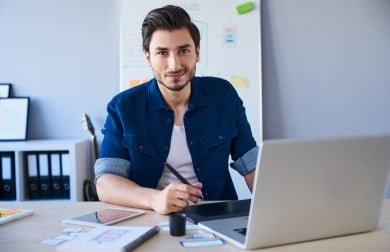 Looking for a professional expert to get the right assistance for your problems? Here, we have a team of professional and experienced team members to fix your technical, functional, data transfer, installation, update, upgrade, or data migrations errors. We are here at Dancing Numbers available to assist you with all your queries. To fix these queries you can get in touch with us via a toll-free number
+1-800-596-0806 or chat with experts.
---
---
Frequently Asked Questions (Faqs)
Is it Possible to View Multiple Windows Side-by-Side?
QuickBooks allows you to view windows side-by-side making it easy for you to compare as well as work with the data on both windows simultaneously.
Why and How to Review the Audit Log?
From the gear icon, you can go to the Audit Log option. This will help you track the changes and additions made to the company data. This reviewing also helps you to know who logs in to the company and when.